Things To Do
Top 10 Beautiful Co-Working Space & Its Prices For Digital Nomads In The Klang Valley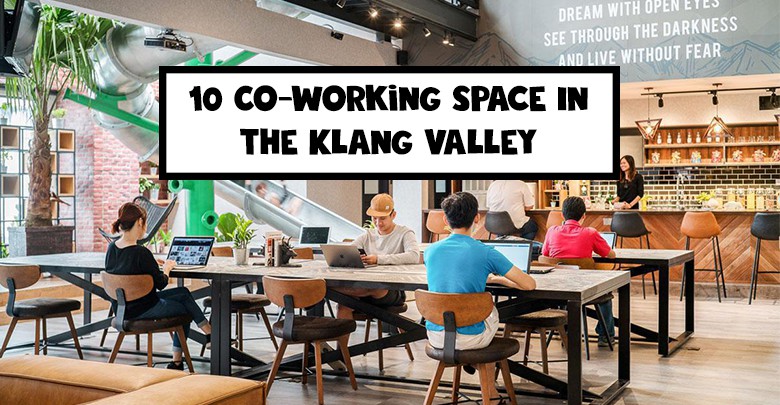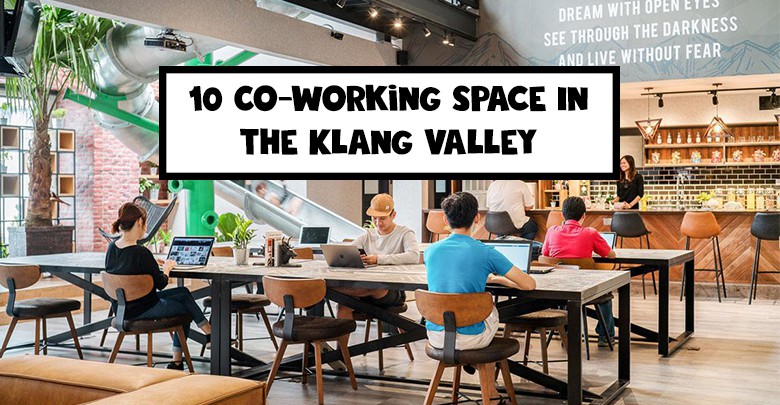 Sometimes we just can't get work done in the office because working at the same old space every weekday can become monotonous. This is why many new business and digital nomads are moving to various co-working spaces as they are slightly more affordable than owning an office. More importantly, co-working spaces provide a creative and comfortable environment that's most likely cooler than your standard corporate office. The environment in a co-working space usually provides fresh vibes which leads to new ideas and perspective that gets your creative juices flowing.
With that said, here are Top 10 Beautiful Co-Working Space & Its Prices in the Klang Valley that every digital nomad should check out.
READ ALSO: Top 13 Most Instagrammable Cafe in KL and Selangor – 2017 Edition
10. Unit.my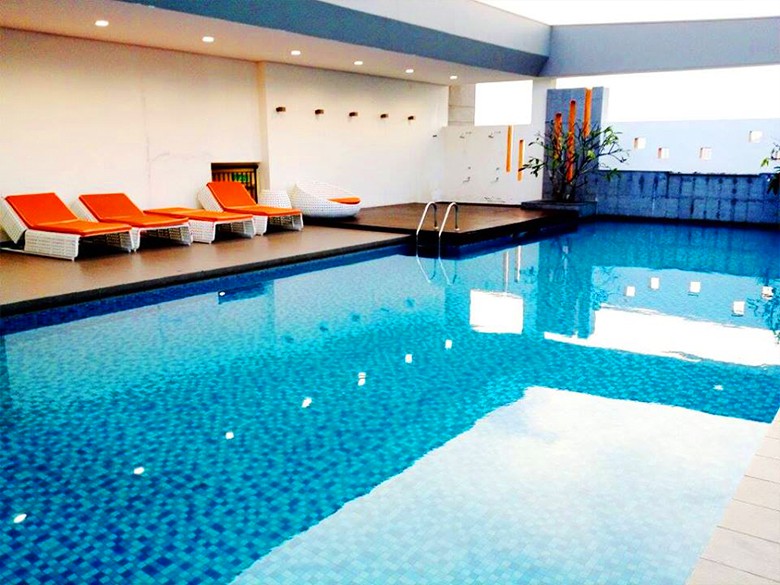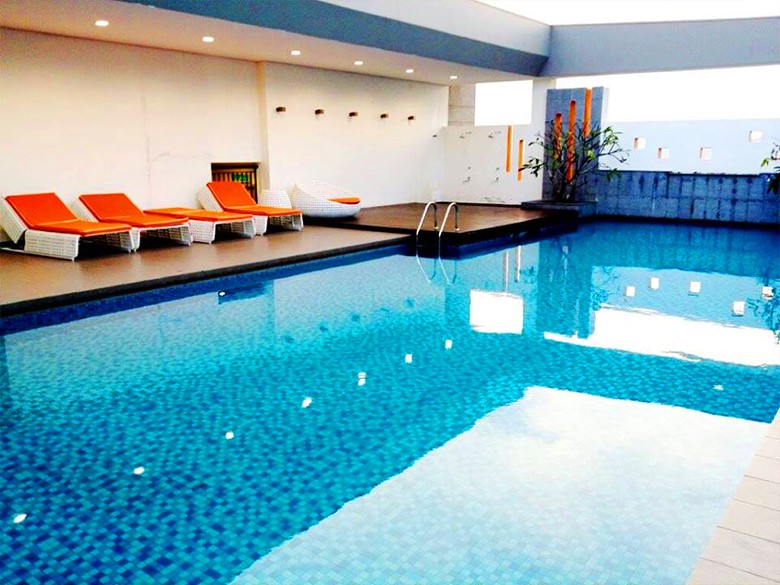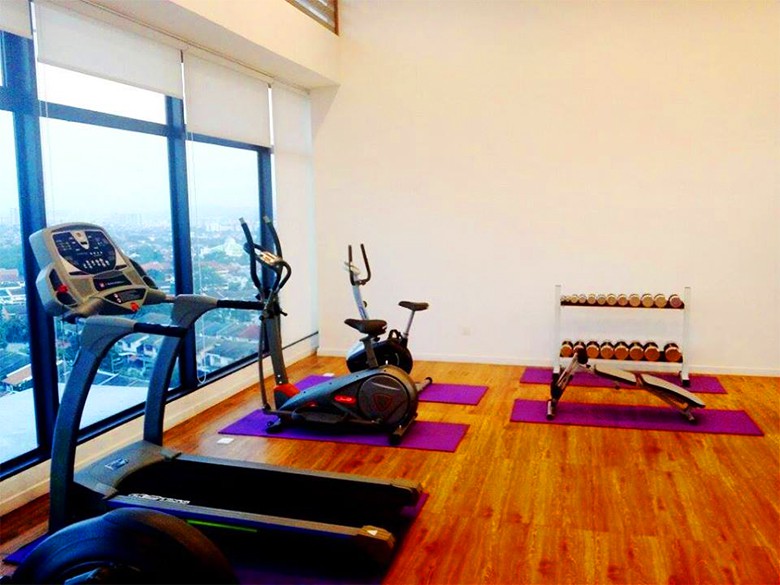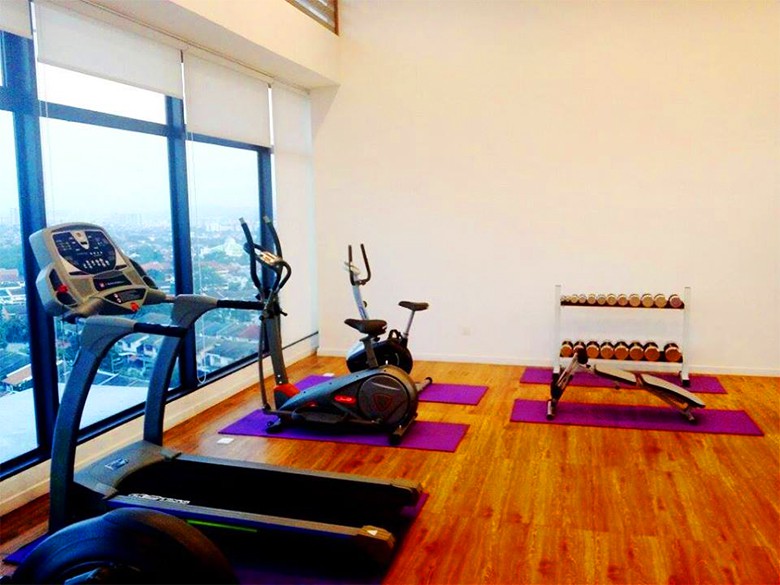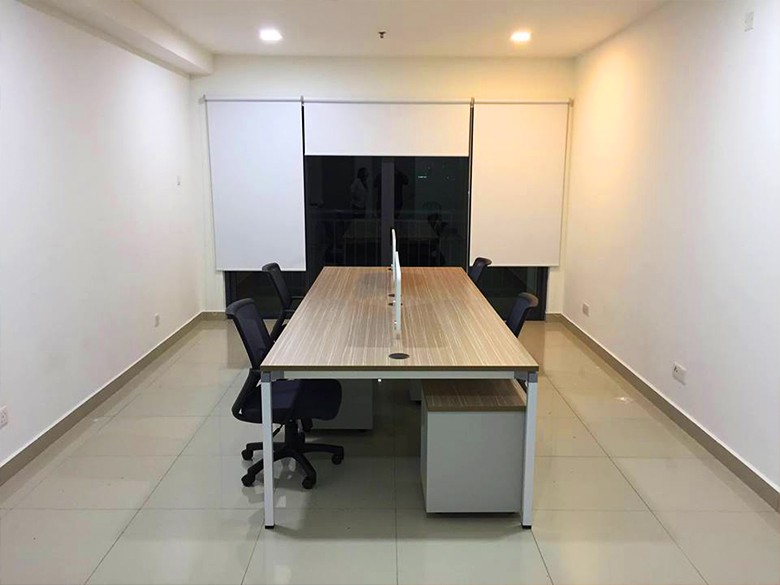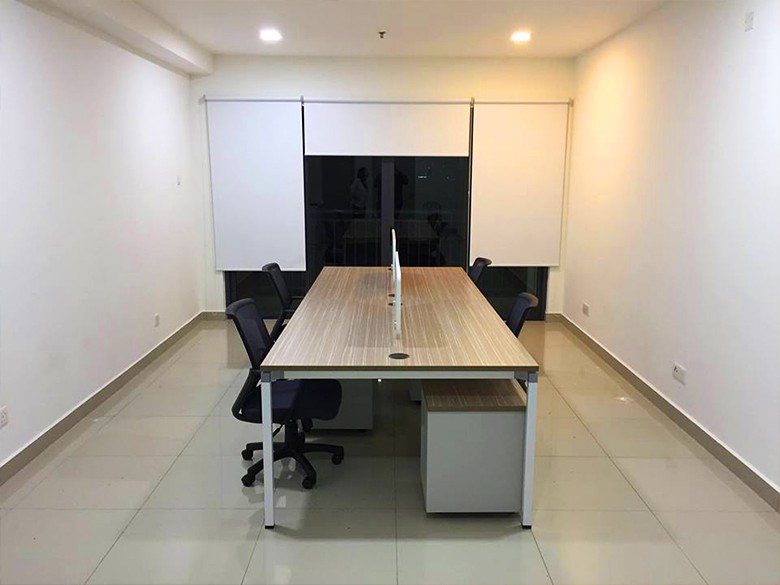 Need a co-working space that solely focuses on work? Unit.my is most likely the space for you. Its roomy ambiance is catered to digital nomads who are looking for a space to work round the clock with no nonsense or distractions. At Unit.my, you can focus on work without getting side-tracked by games and activities. There's also a pool and gym here that aims to keep your body and mind fresh and healthy.
The reason Unit.my is ranked low on this list is because of their hefty price tags, deposits, agreement fees and lack of basic office necessities such as Internet, electric and water. Nonetheless there's a pool here.
What's special about this space:
Private pool and gym
Peace and quiet
Membership's price list a month:
Monthly Lite: RM2,100 (4 Access Cards)
Daily: RM200
Weekly: RM700
9. Start @ Bangsar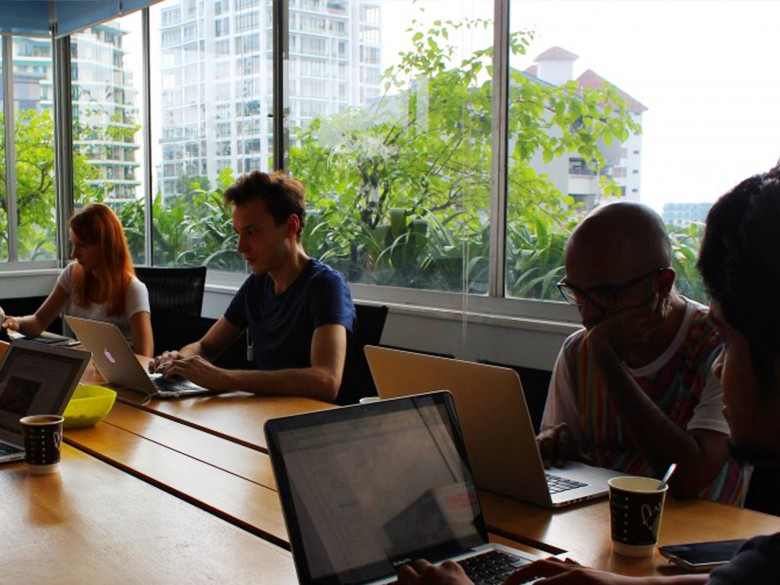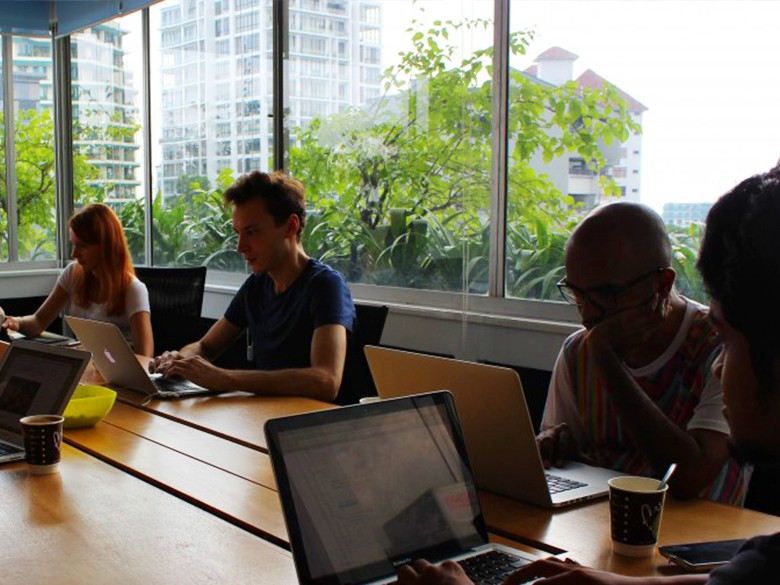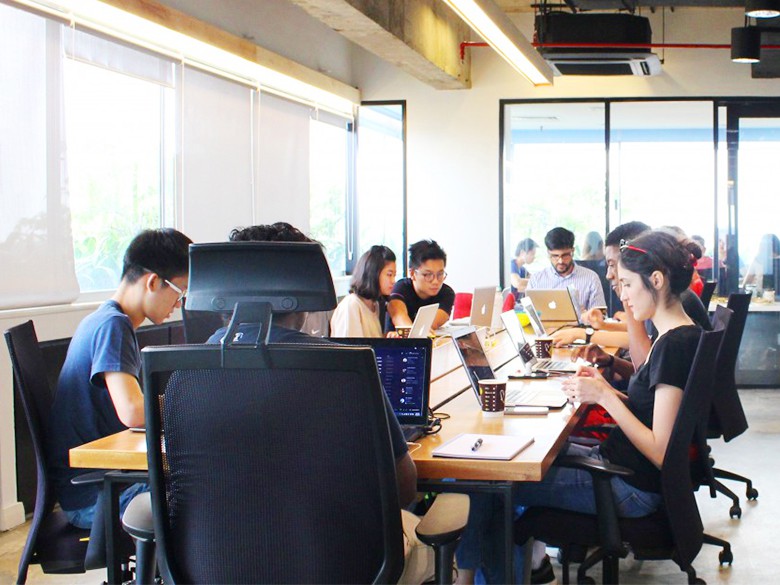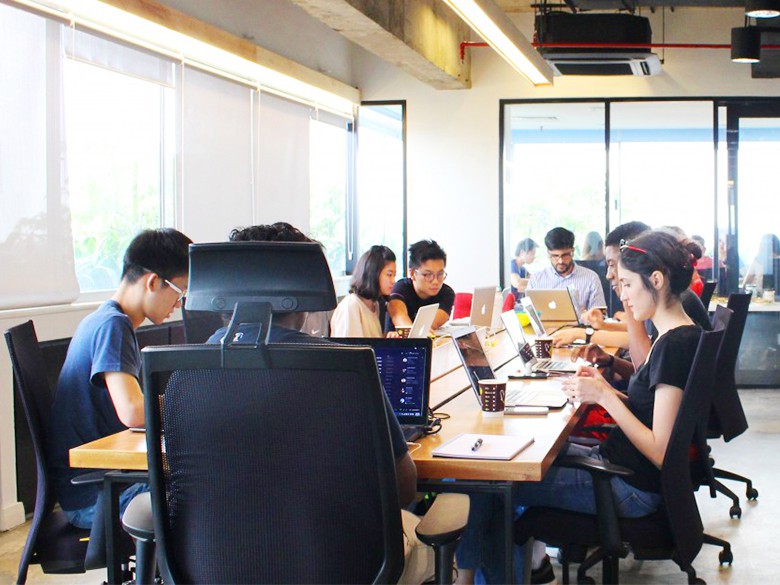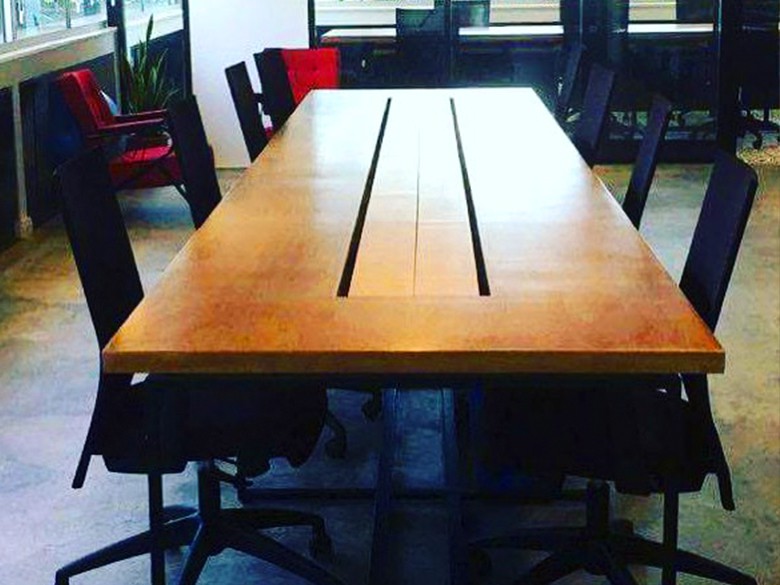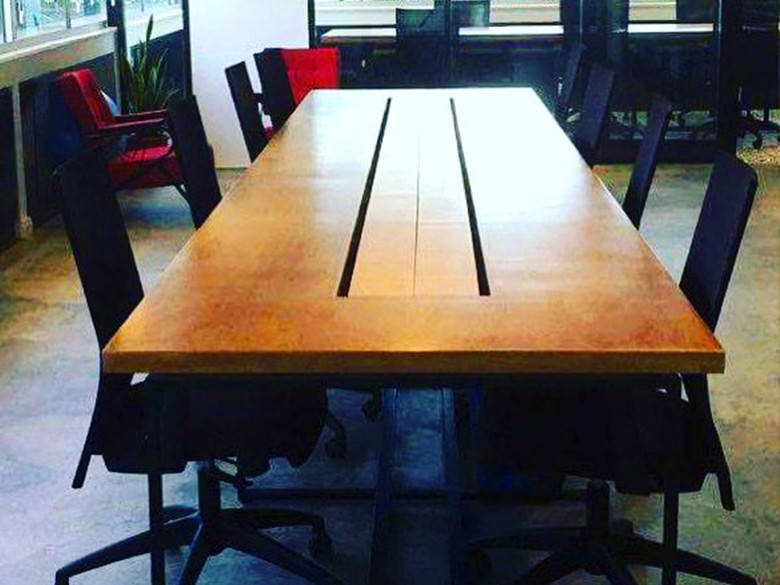 Nestled in the quiet area of Bangsar, Start is one of the most underrated co-working spaces with a relaxing ambiance, spectacular view and greenery. Thanks to its free shuttle service, people who work here have easy access to restaurants all around Bangsar,
What's special about this space:
Free shuttle service
Free coffee
Membership's price list a month:
Hot-Desk: RM450 (RM400 if tie to 6 months contract)
Fixed Desk: RM700
READ ALSO: 10 Budget Hotels With Comfortable Rooms Near KL Sentral
8. White Space @ Puchong & Bangsar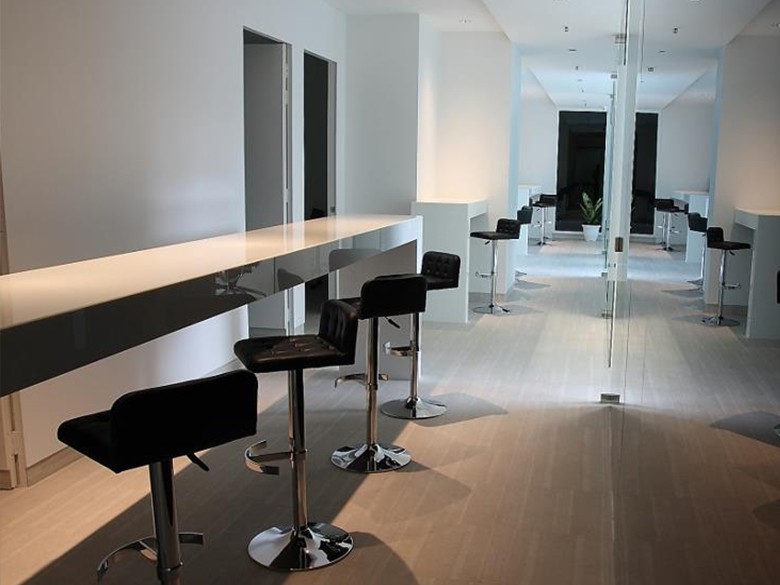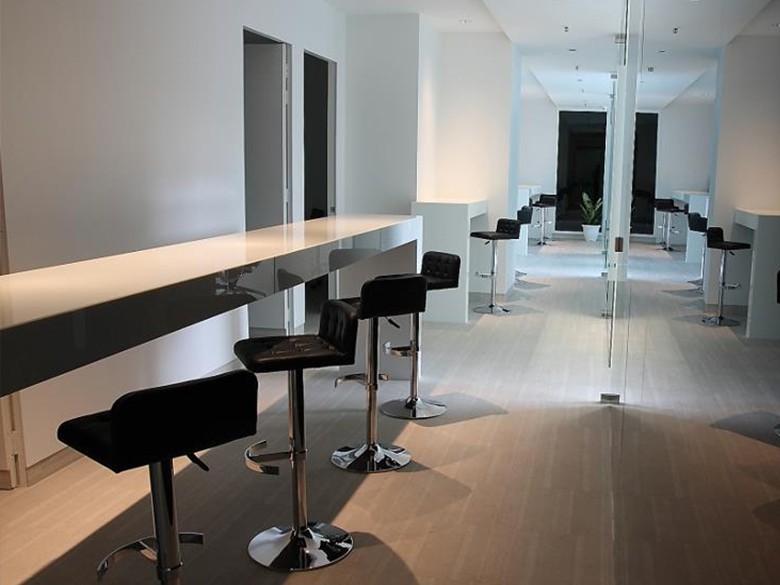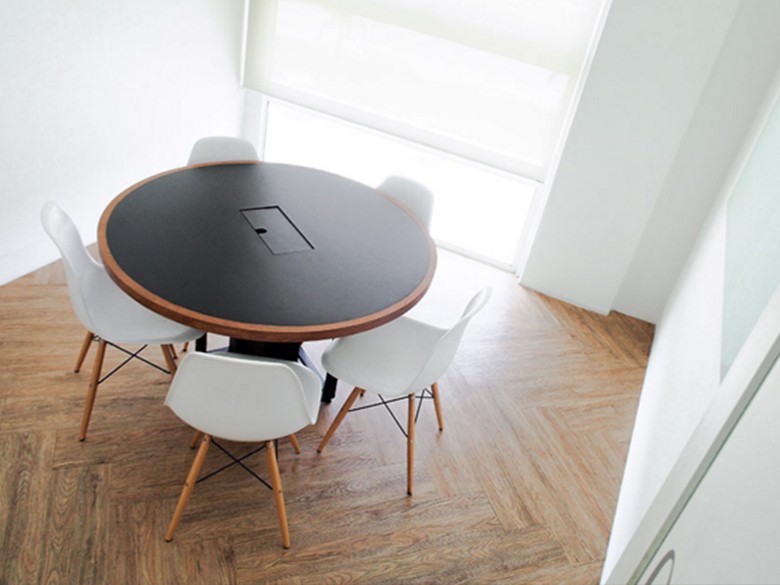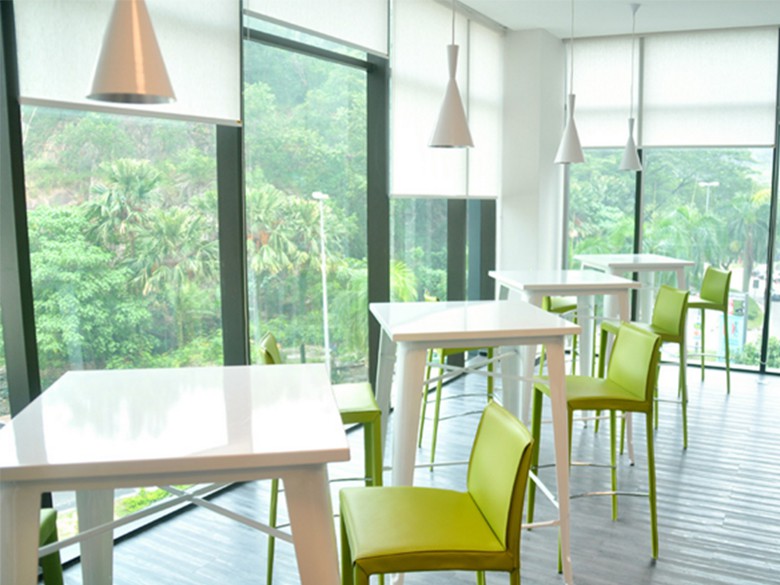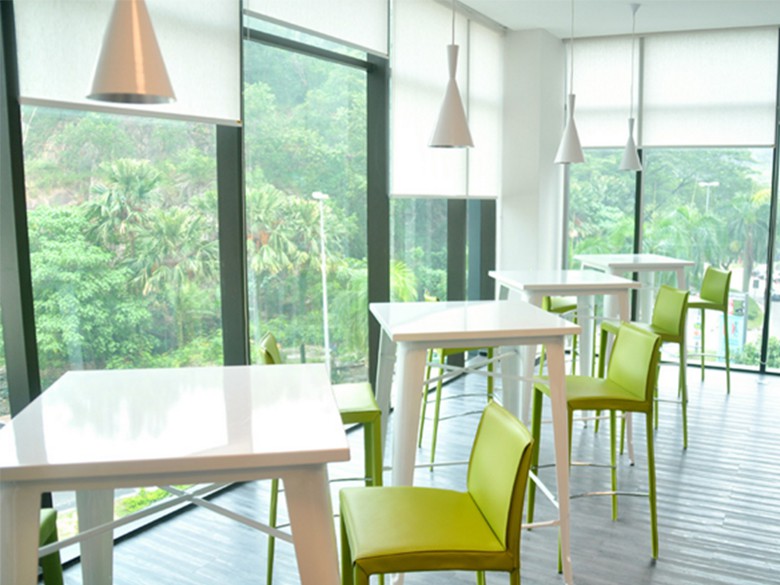 While each space varies from the other in terms of design and features, White Spaces is typically the preferred choice for digital nomads who requires privacy while at work. What makes this co-working space stand out is the signature white space which can be found in both branches.
What's special about this space:
Affordable price
Lots of food nearby
Peace and quiet
Suitable for minimalist
Membership's price list a month:
Co-working space: RM389
Serviced office: RM489
7. The Co. @ The Row & Bangsar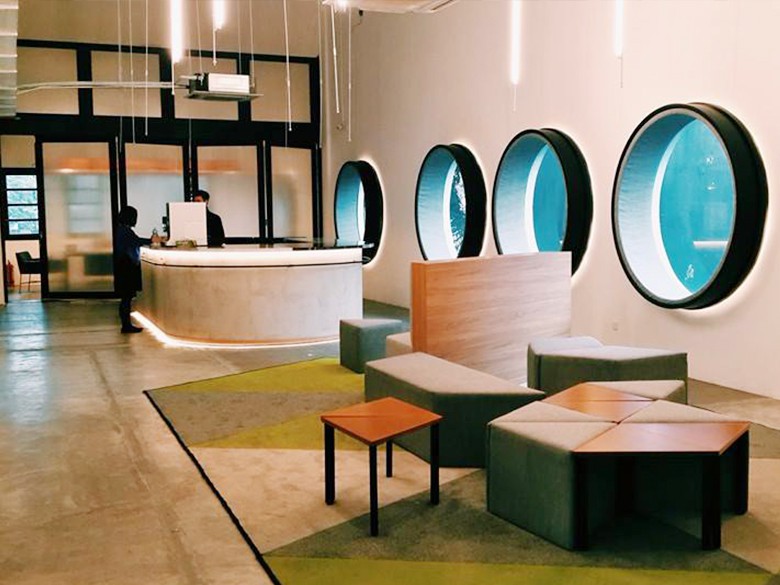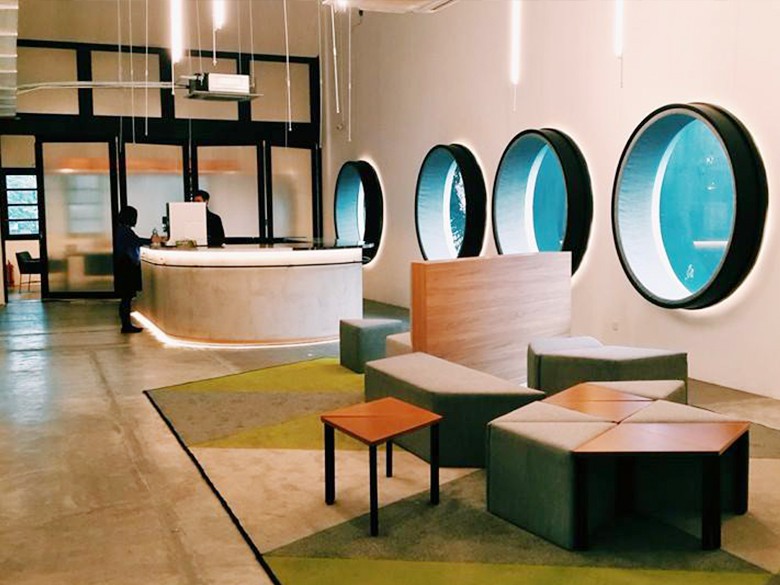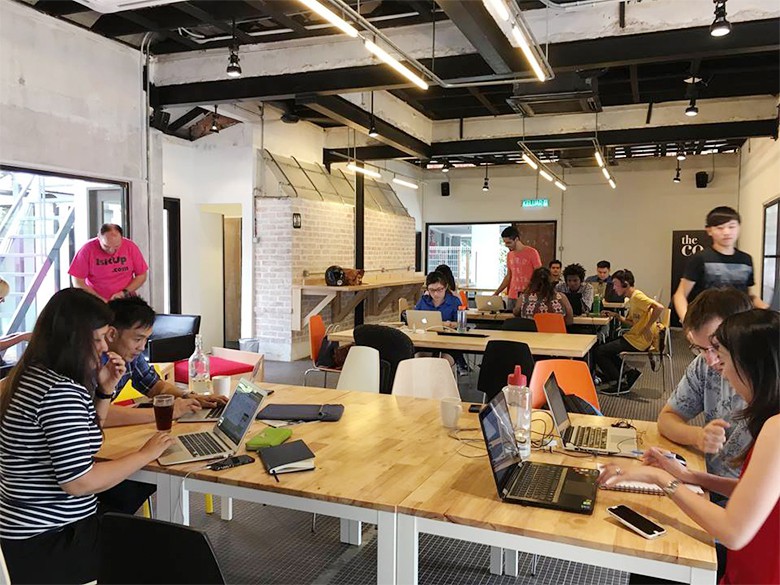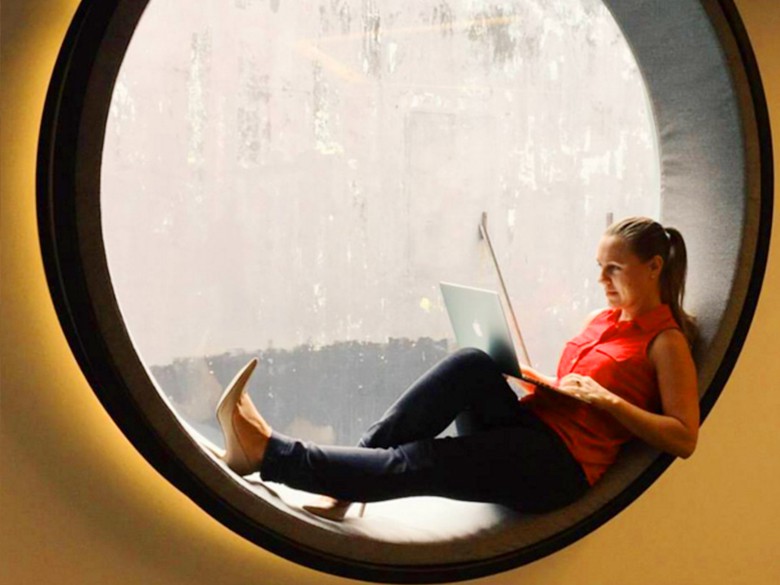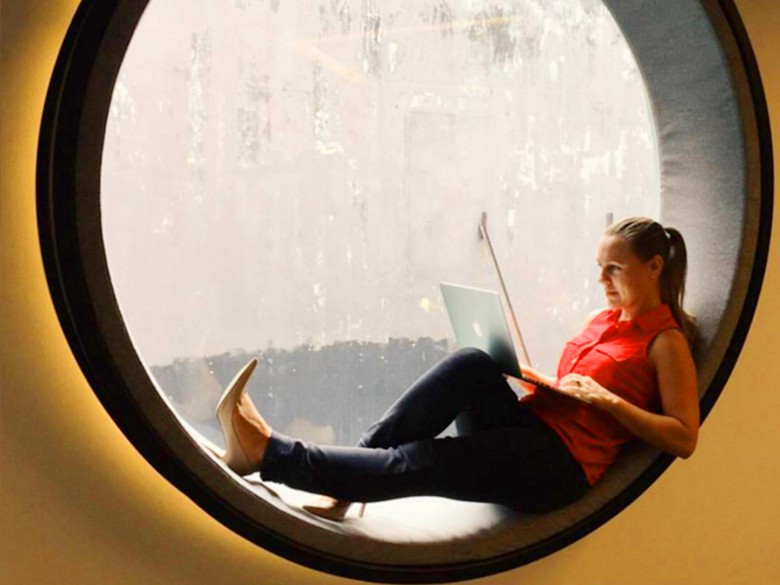 The Co.'s main appeal is the spacious interior, wooden desks and black and white tiles on the ground that gives a Scandinavian vibe. The space is essentially a Bungalow house that's renovated into a work space. The branch at The Row is situated above many cafes hence you will never have shortage of caffeine. The Bangsar branch however is located nearby the Bangsar LRT station hence skipping the rush hour traffic is possible.
It's worth mentioning that some popular start-ups such as Zomato and ServisHero worked at The Co.
What's special about this space:
Strategic locations
Comfortable window seating
Bonding sessions
Membership's price list a month:
Daily Pass: RM50
Flex Desk: RM450
Fix Desk: RM800
6. Paper + Toast @ Bukit Bintang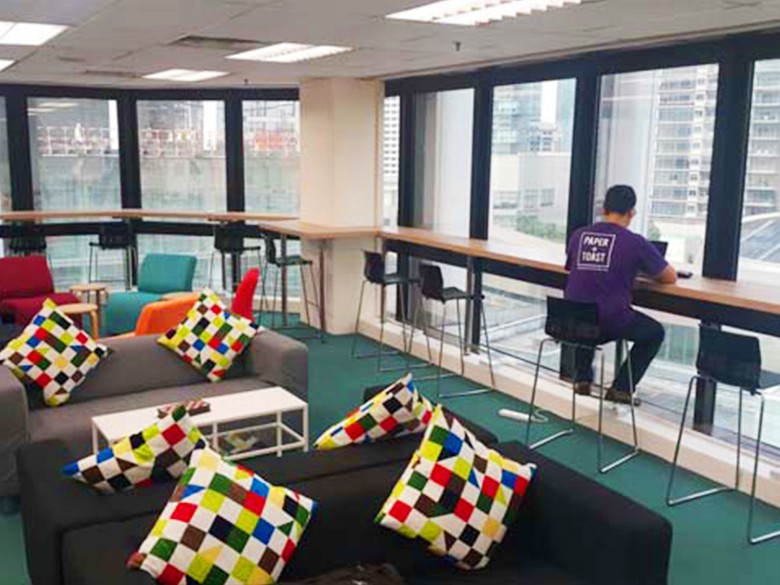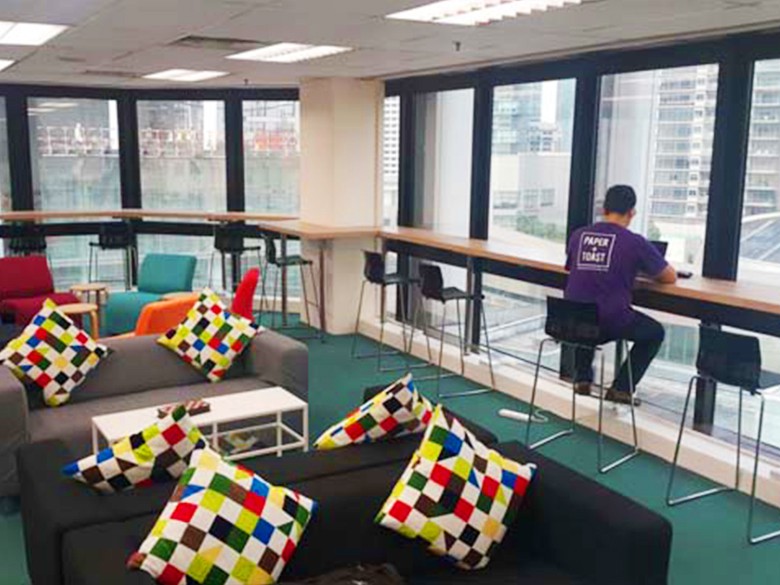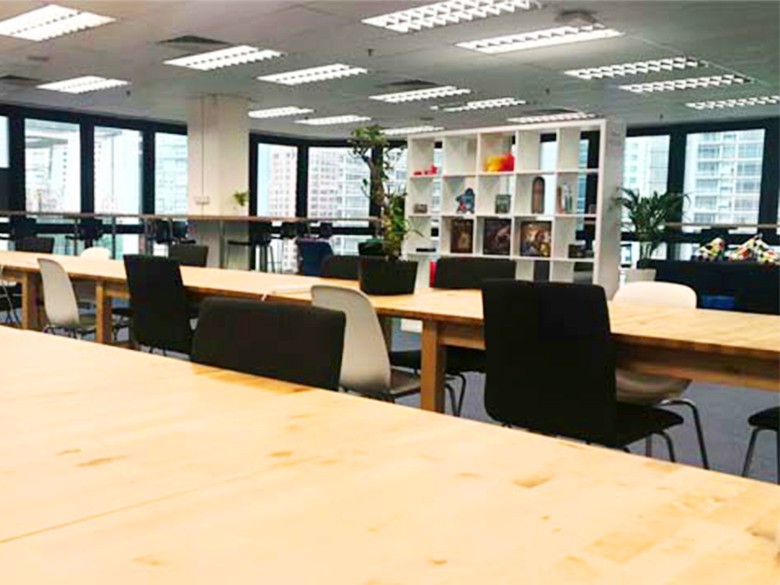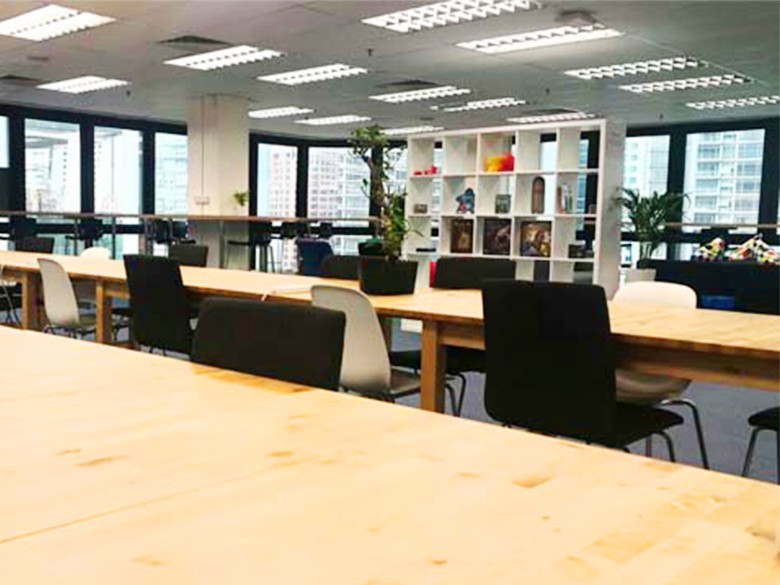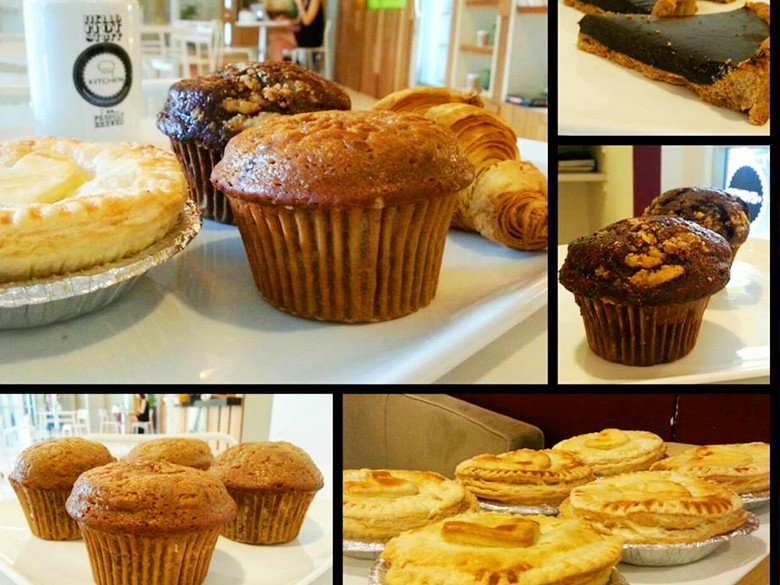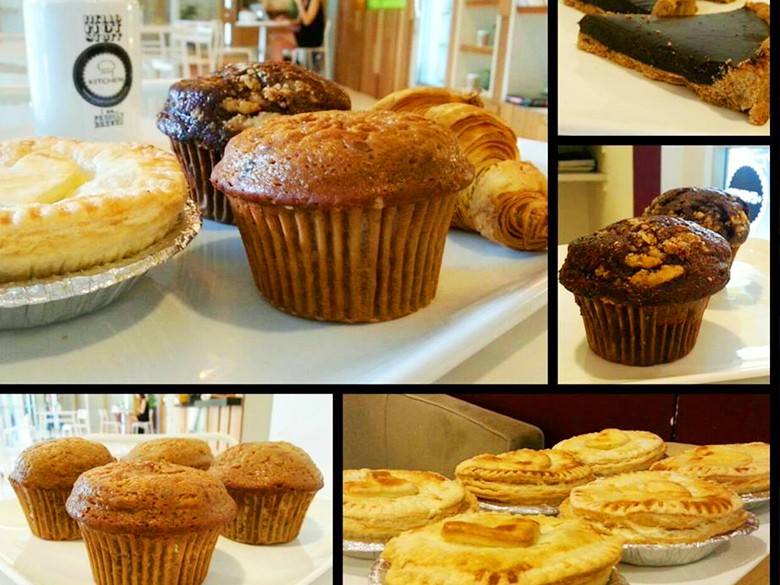 Established almost 7 years ago, Paper + Toast prides itself on being the first co-working space in Malaysia. Located at Fahrenheit Office Tower in Bukit Bintang, Paper + Toast only offers hot desks as there are no private offices.
Nonetheless, Paper + Toast do provide meeting rooms and as the name suggest, they do serve food too. Expect a decent selection of hot meals inclusive of pastries and even burger.
What's special about this space:
24/7 option space avilable
Offers meals
Free coffee & tea
Membership's price list a month:
Hot Desk: RM650
Permanent Desk: RM750
5. Uppercase @ Bangsar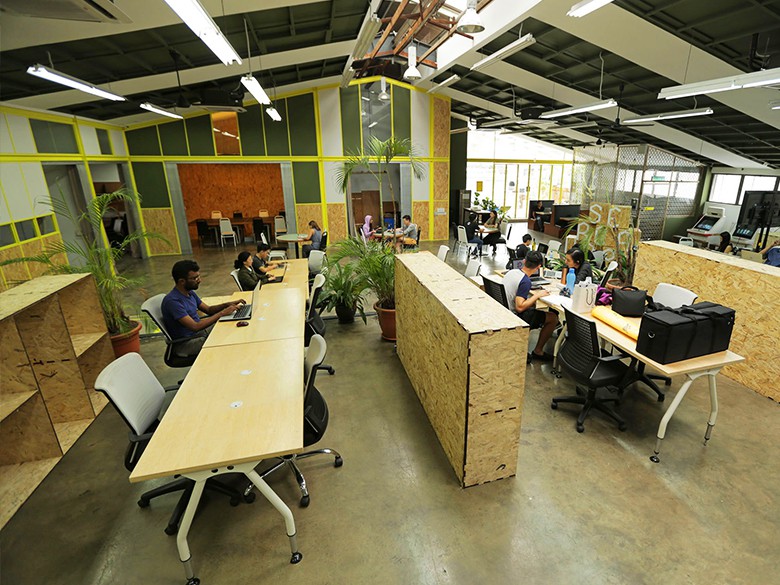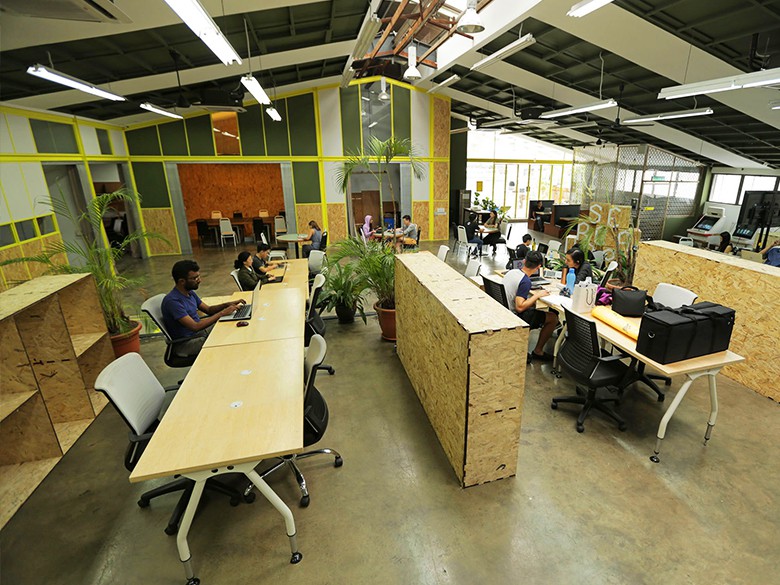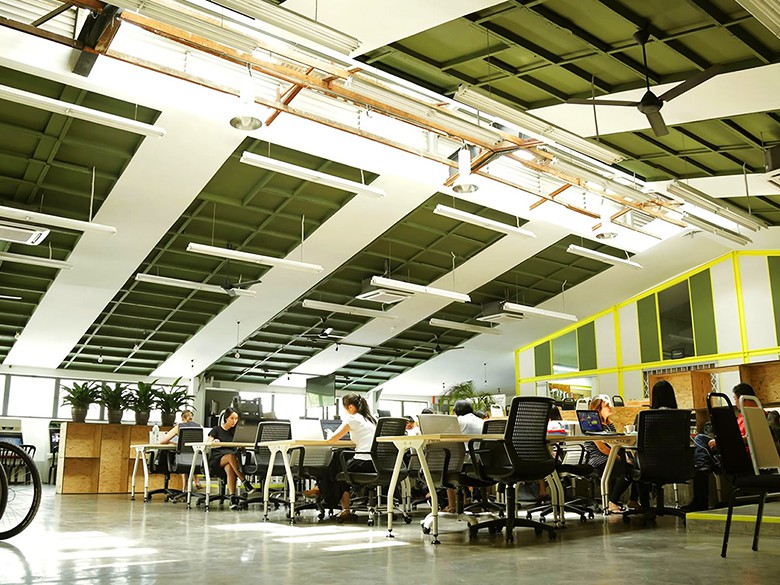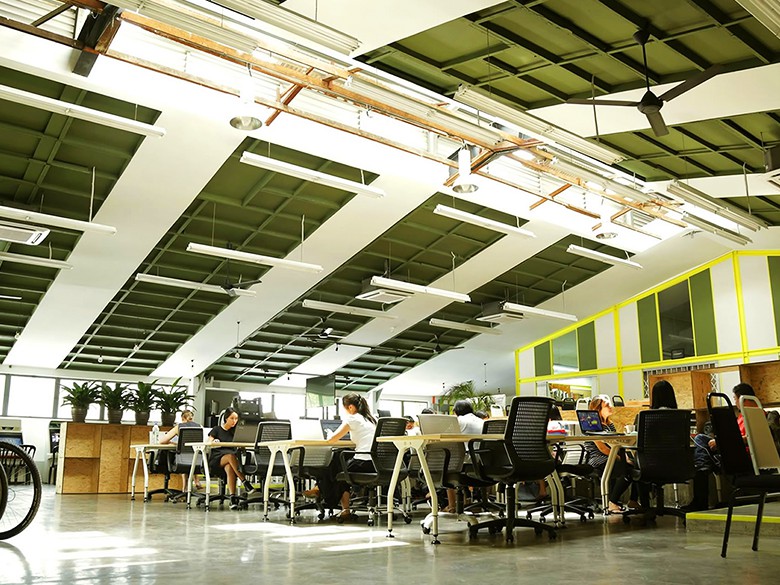 Now located at what used to be a printing factory in Bangsar, Uppercase is a great place for the environmentally cautious and hipsters alike. With furniture made from recycled wood and concrete steel, high ceilings, wide open space and ample of environmental elements such as plants and natural light, this place is perfect for those who draws inspiration to nature.
When feeling stress, members can take a break with Uppercase's arcade machines or let out some steam with their foosball table.
What's special about this space:
Affordable price
Lots of food nearby
10 minutes drive to Midvalley
Member benefits: workshops, yoga classes, discounts on selected F&Bs
Membership's price list a month:
Shared Workspace: RM450 (Mon- Fri, Standard)
Private Office (holds up to 8 People): RM4,250
4. H Space @ Bandar Utama & Kota Damansara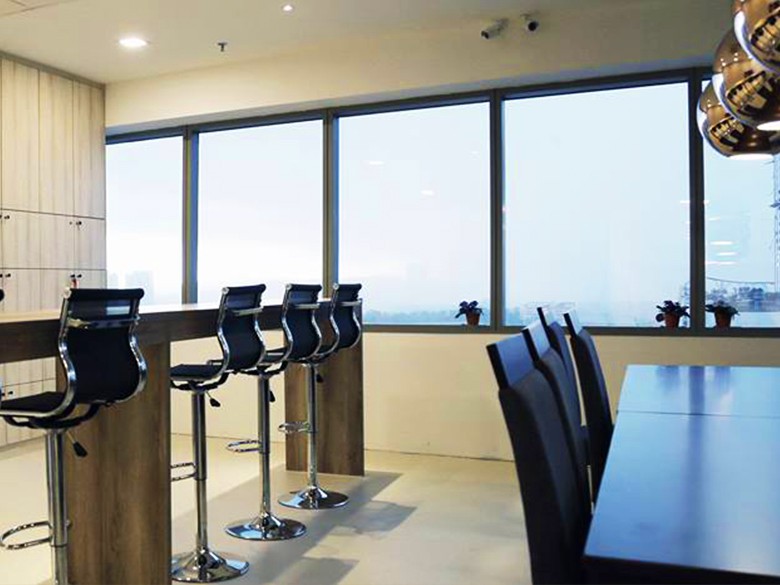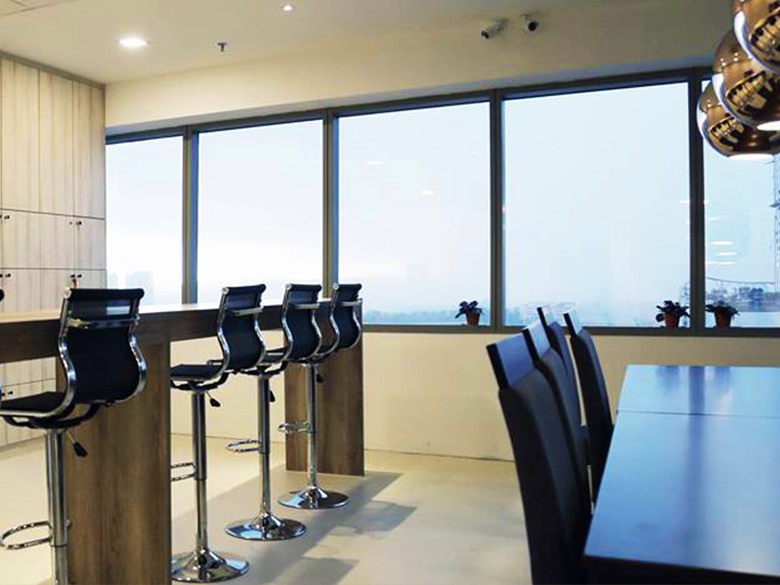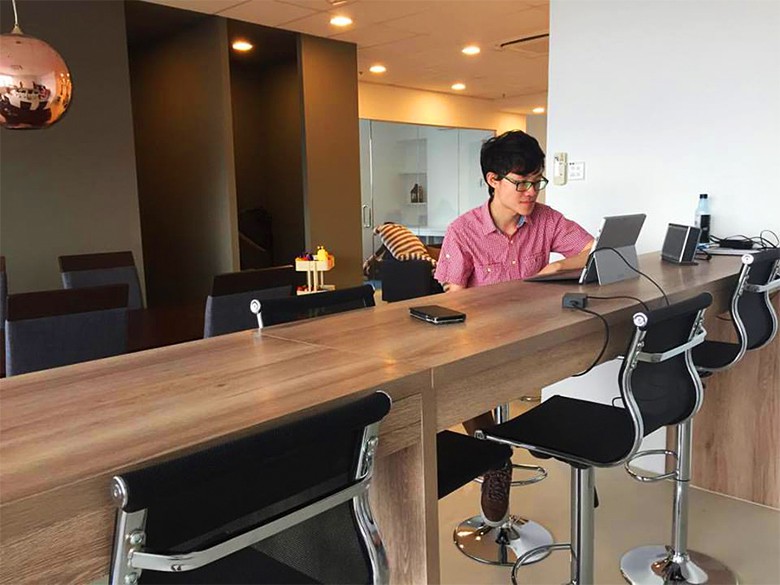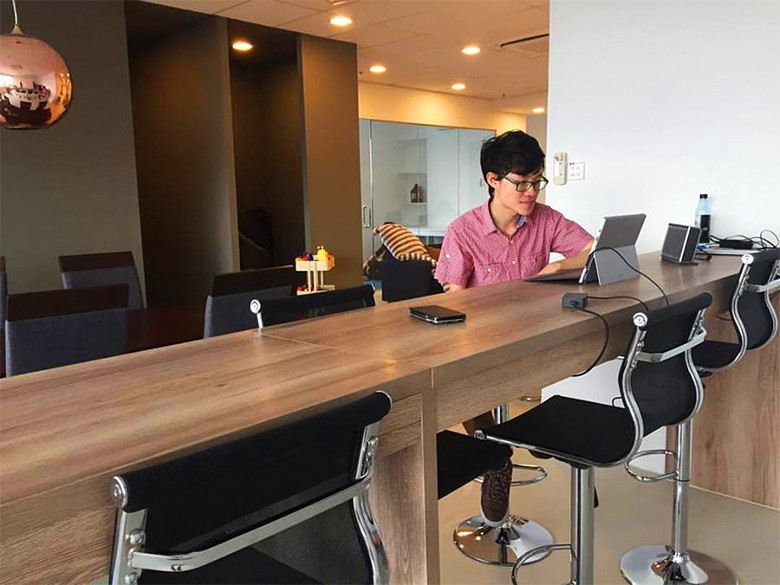 H Space gained popularity in the co-working space market by catering to digital nomads who prefers clean and sleek space that gives out professional vibes. Located in Kota Damansara and Bandar Utama, H Space's main appeal is the peace factory, there's little to no distraction in this work space.
If you're feeling a little tired however, instead of entertaining yourself with pool tables and arcade games, you can instead have some snooze time with the company mascot, Henry. Another one of H Space's appeals is the affordable price tag – Hot Desks are as low as RM390 a month.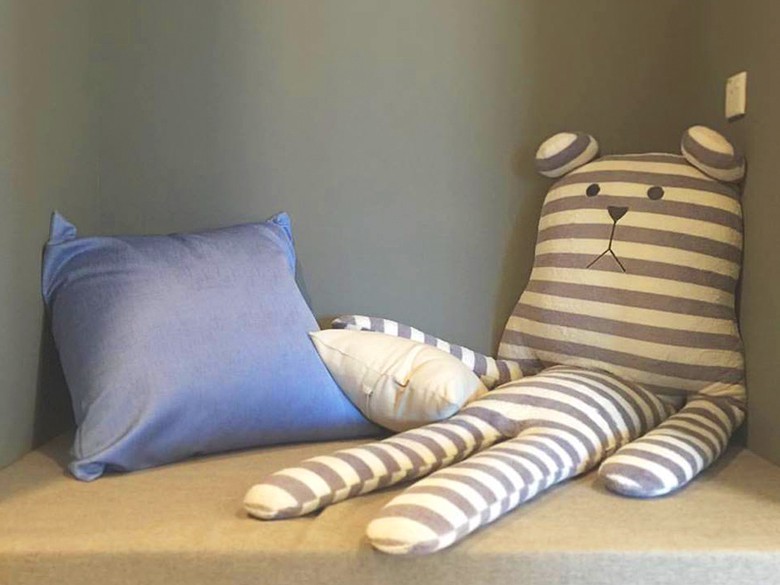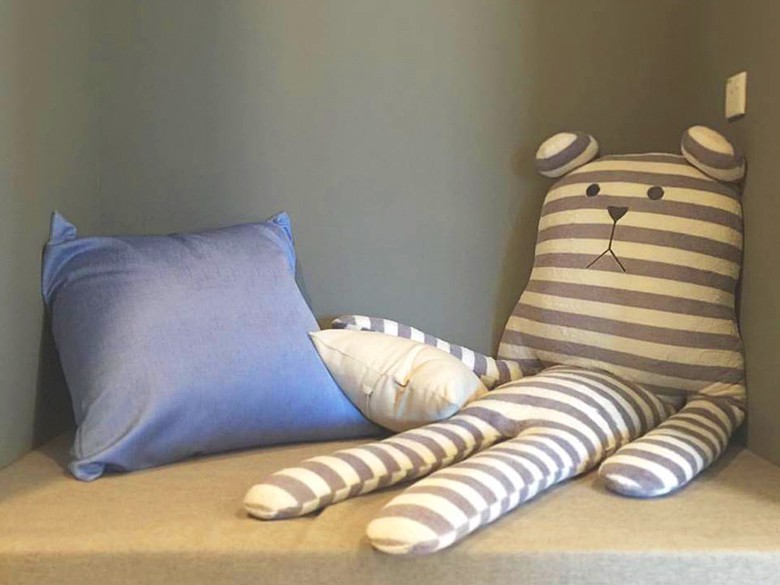 What's special about this space:
Affordable price
No distractions
Clean and sleek
Community always willing to assist
Decent window view
Membership's price list a month:
Hot Desk: RM390 (Bandar Utama) & RM290 (Kotadamansara)
Dedicated Desk: RM590
Private Room: From RM1,500
3. Colony Space @ KLCC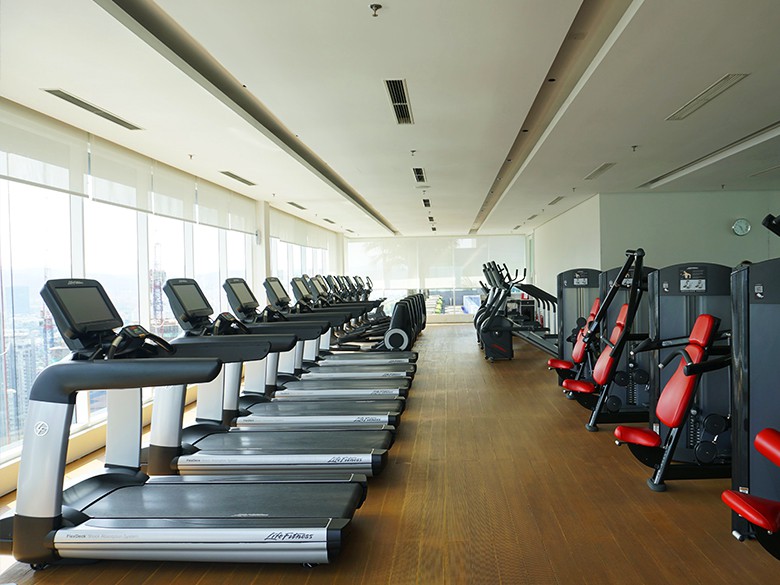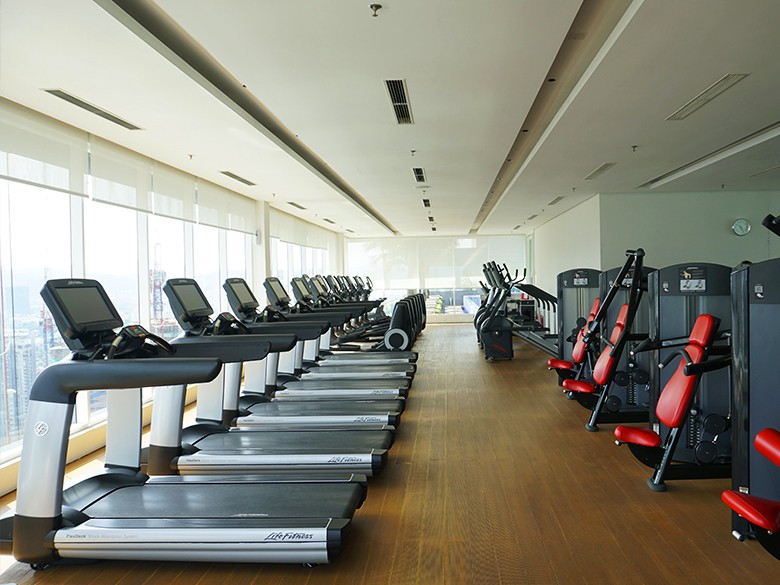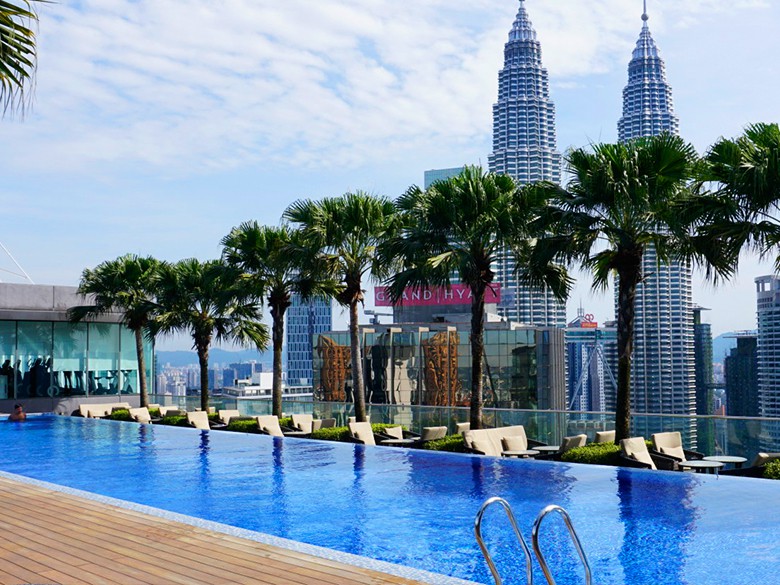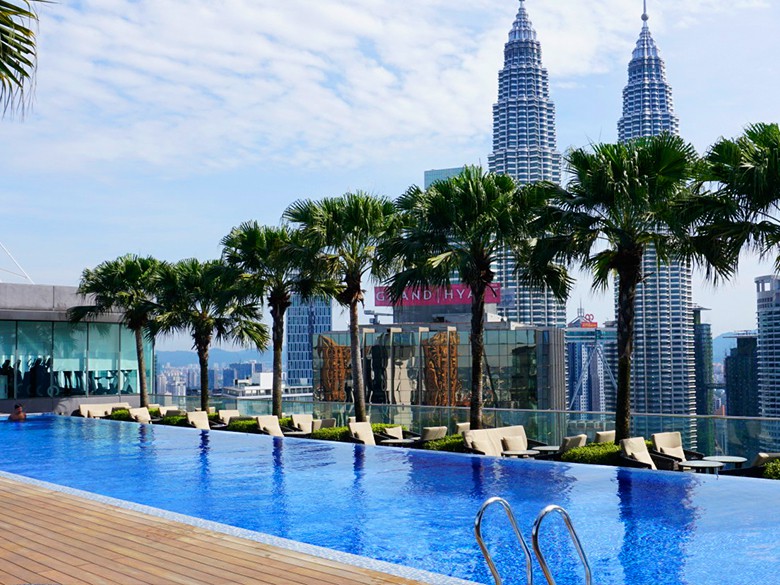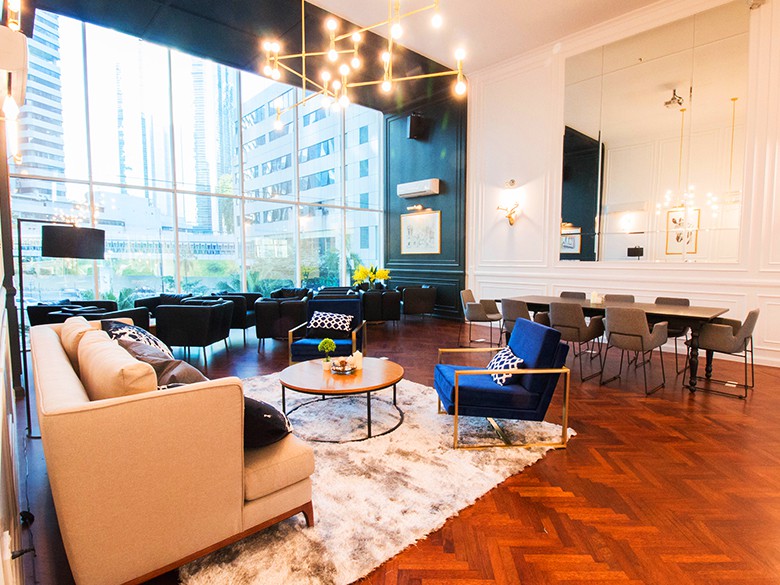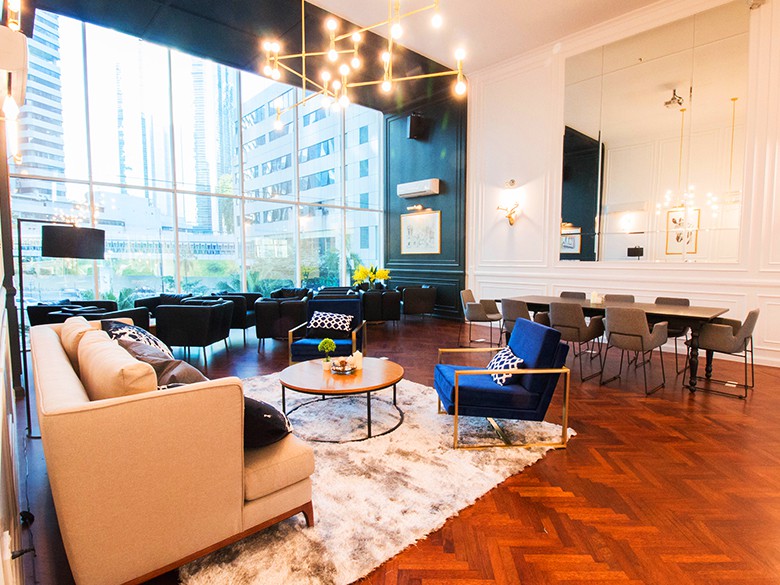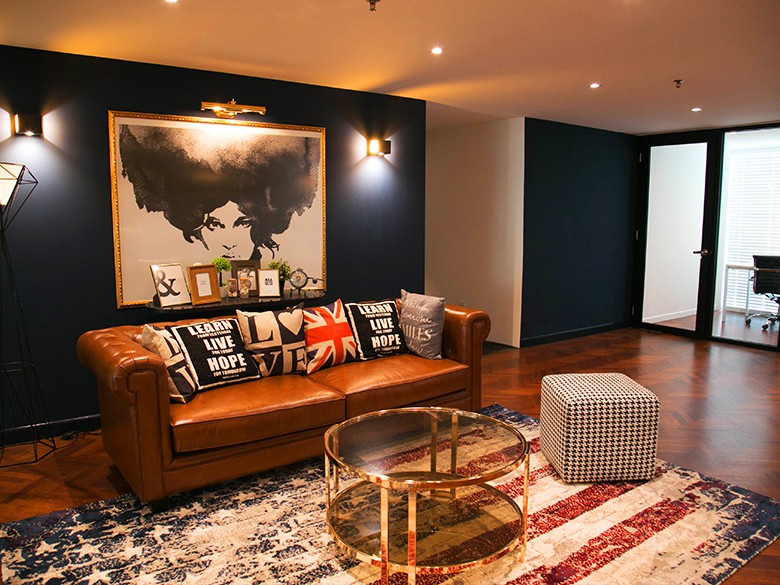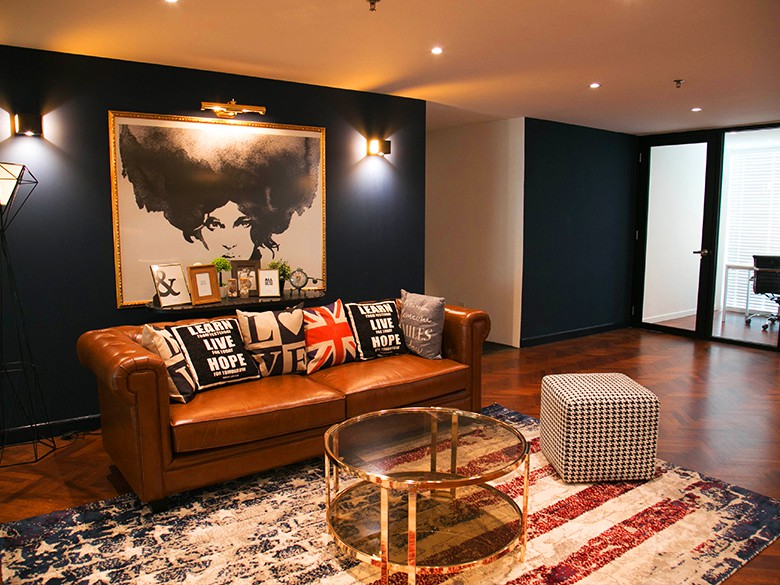 Nestled in the heart of Kuala Lumpur, Colony Space is one of the most luxurious-looking co-working spaces in the Klang Valley. With its elegant black and white themed design and world-class facilities, Colony Space aims to raise the standards of working environment.
Despite the professional look, Colony Space maintains its laid-back vibe due to its comfortable furniture, its own gym (with a beautiful view of the city) and swimming pool, available for use to all members.
What's special about this space:
Luxurious look
Accessible public transport
Sky gym
Swimming pool
Nap area
Massage room
Membership's price list a month:
Private Office: RM2,088
Hot Desk: RM528
Fixed Desk: RM868
Prepaid Time: RM338 / 100 hours
READ ALSO: 14 Hotels In Ipoh With Clean And Comfortable Rooms Under RM100 
2. CO3 Social Office @ Puchong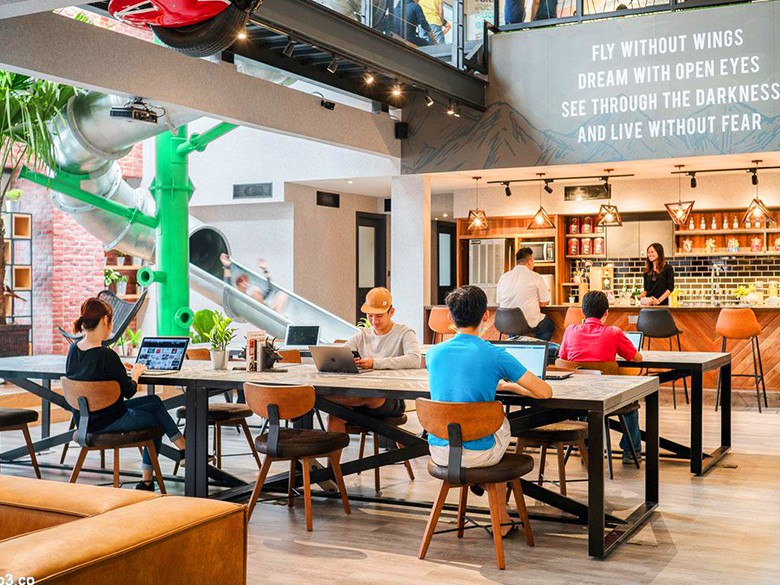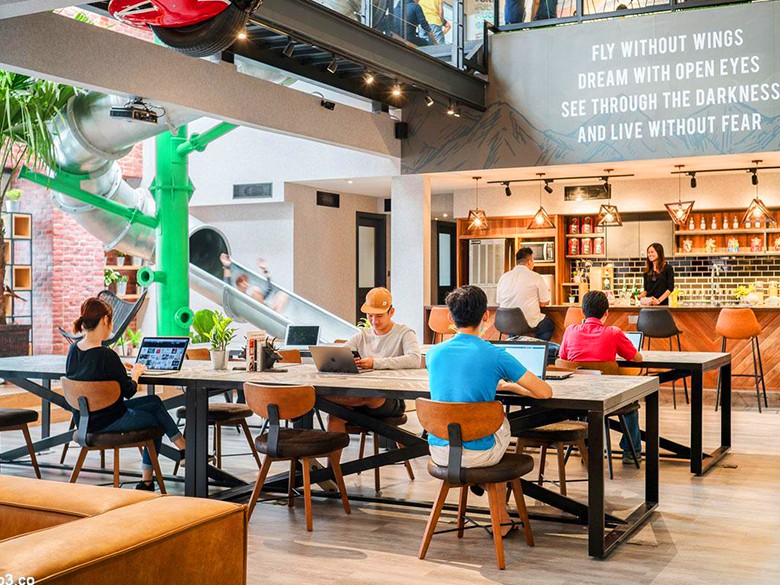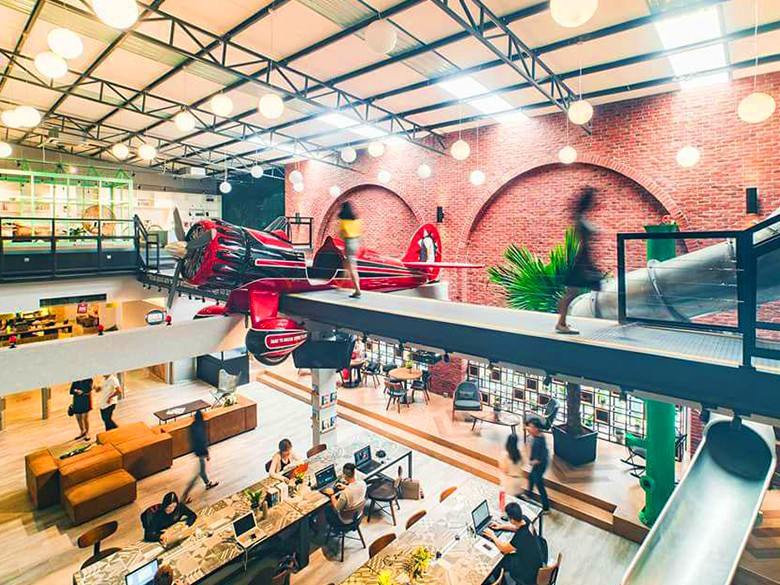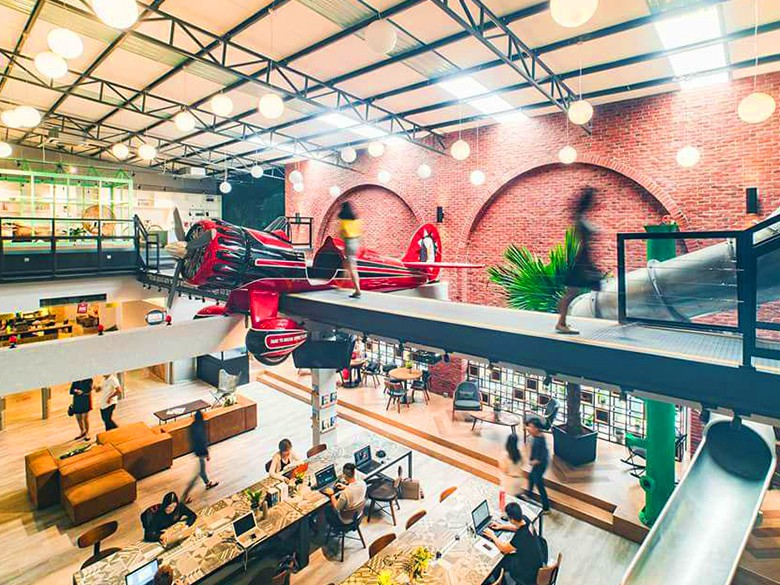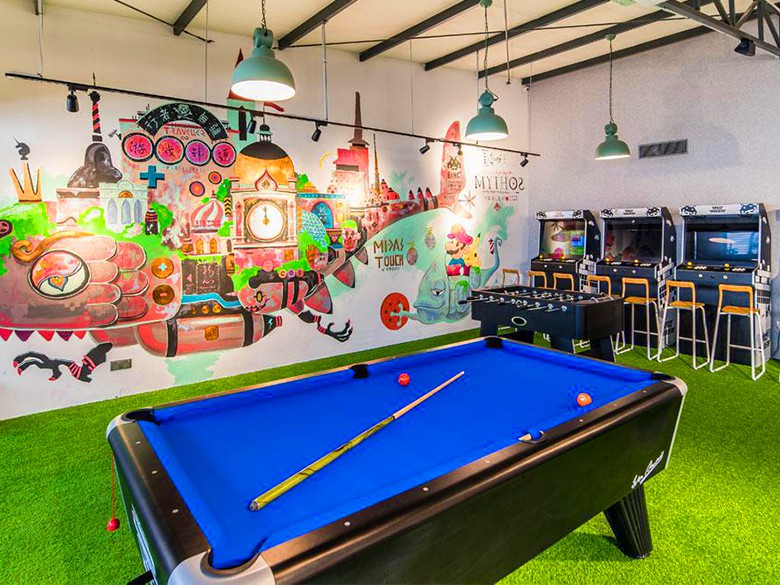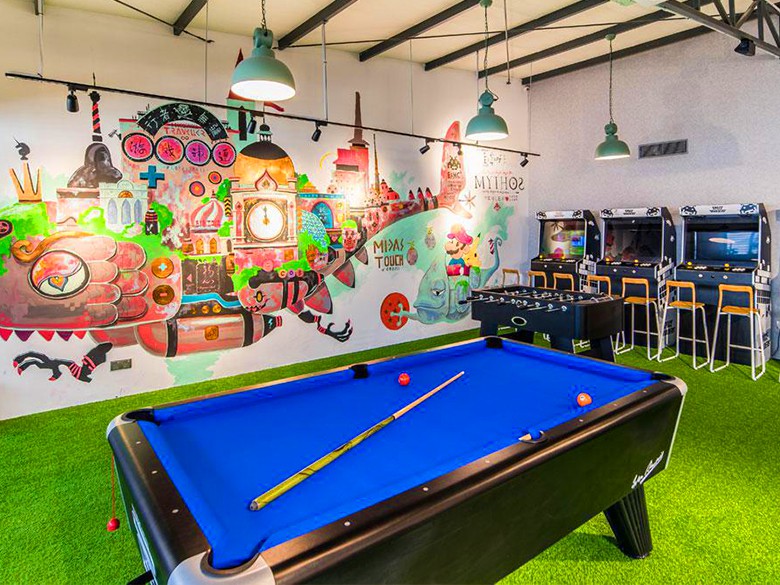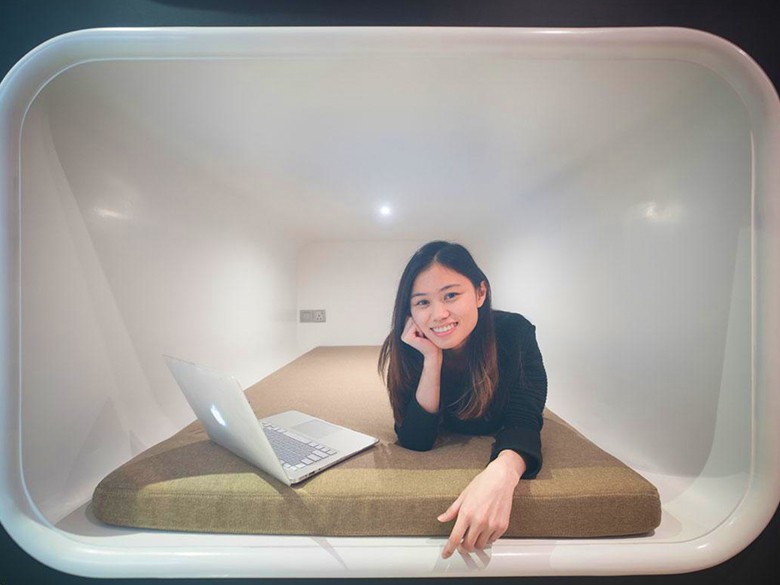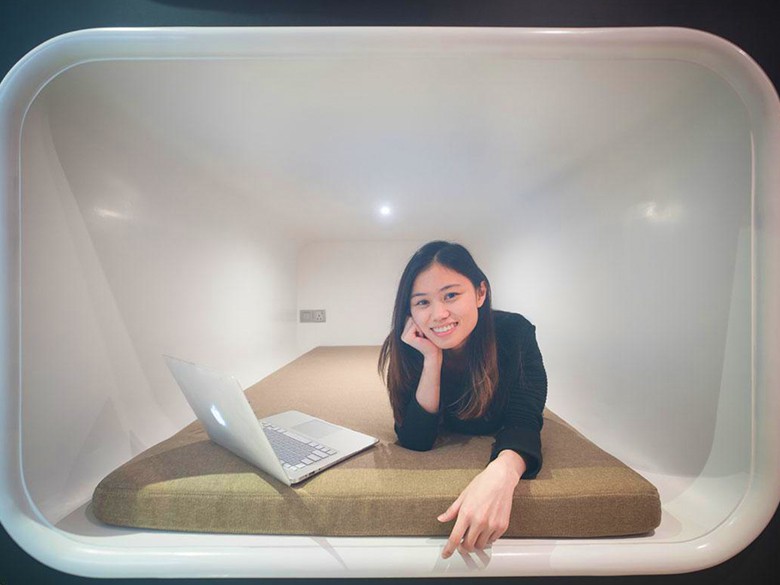 First on our list is the popular CO3 Social Office, the people behind this Co-Working Space aims to provide a cool and unique space that emphasises on the FUN in working environment. Think giant slide, aeroplane creative decors, aquariums, wall arts and self-paying trust system in their café.
Did we mention there is a "play section" complete with arcade machines, pool tables, foosball? Yes, there's also a sleeping pod and a bathroom for you to shower.
What's special about this space:
24/7 access
Decent price
Public transport accessible
Besides a mall (IOI Mall Puchong)
Lots of food nearby
Affordable parking
Sleeping pod
Membership's price list a month:
Hot Desk: RM600
Fixed Desk: RM1,000
1. WORQ @ Glo Damansara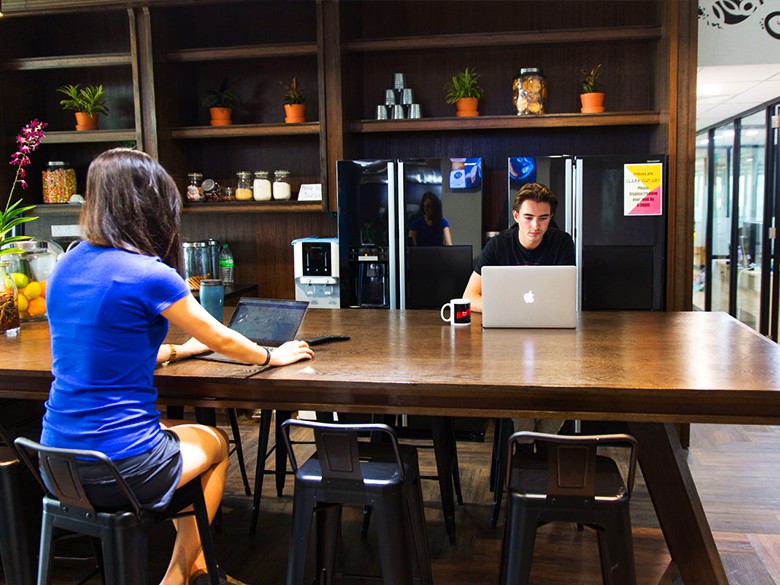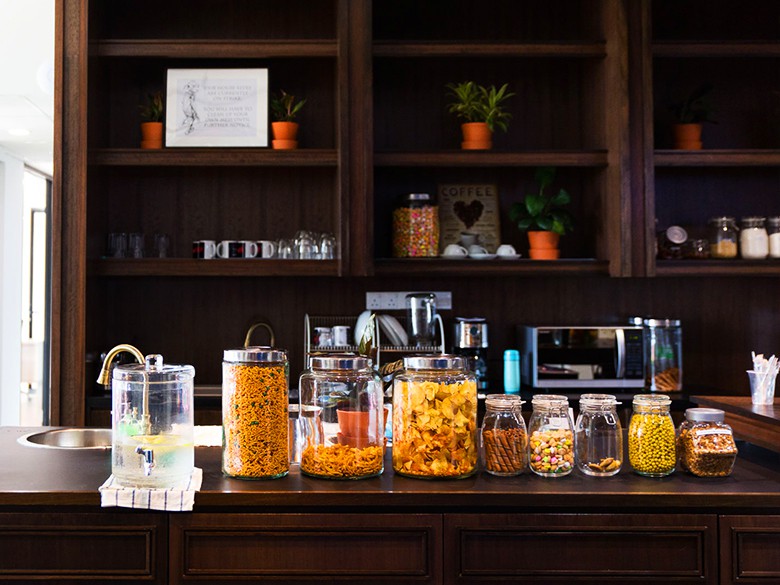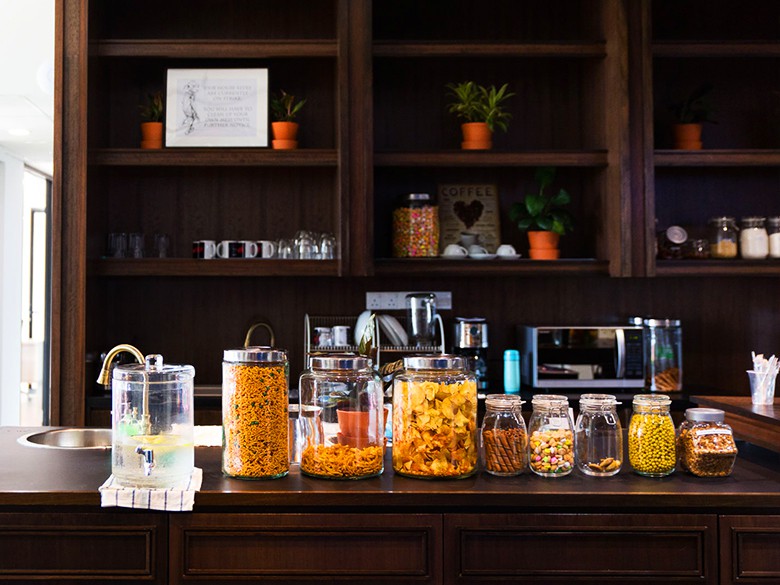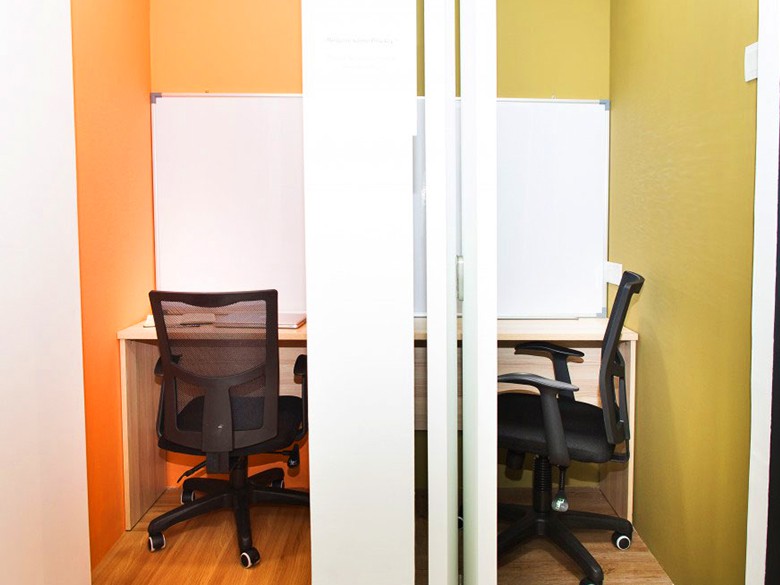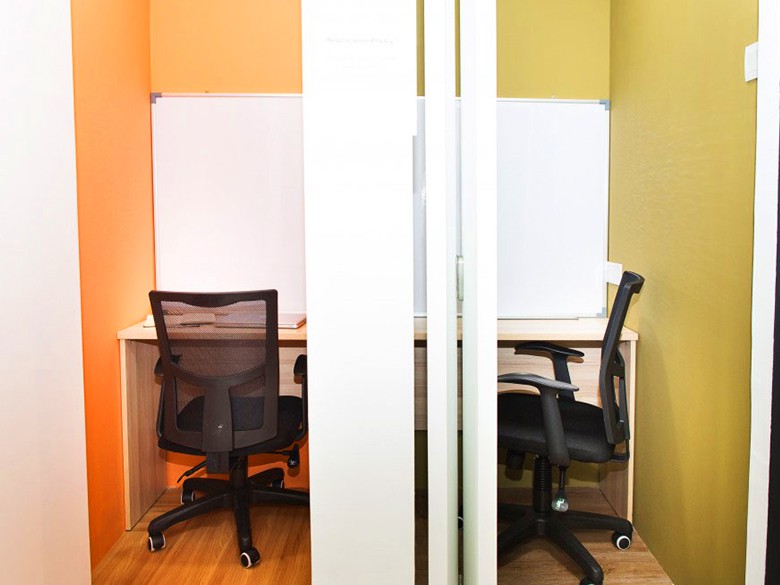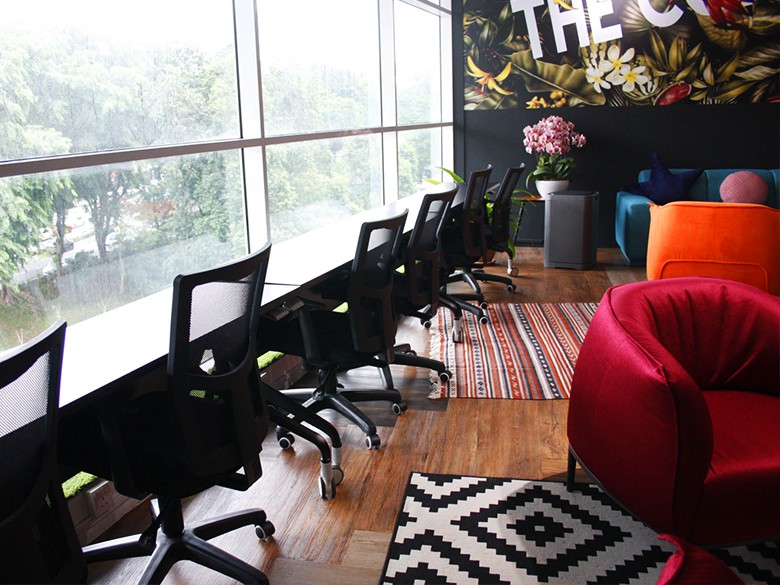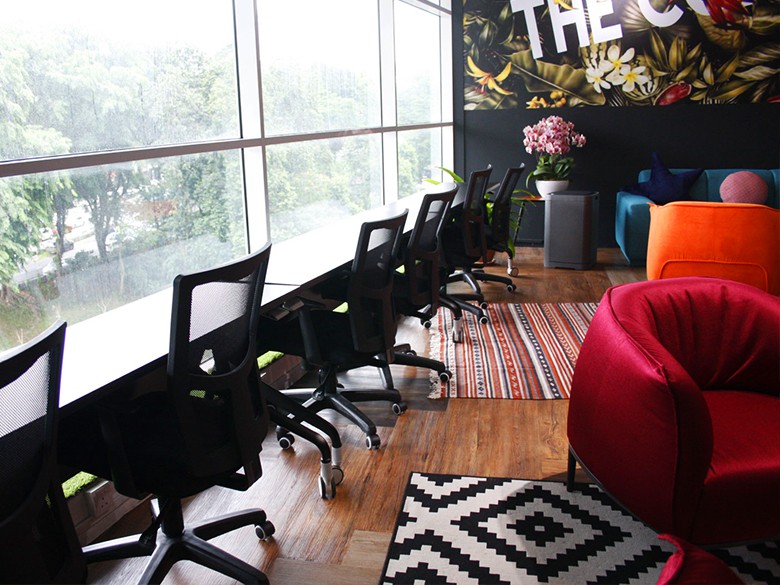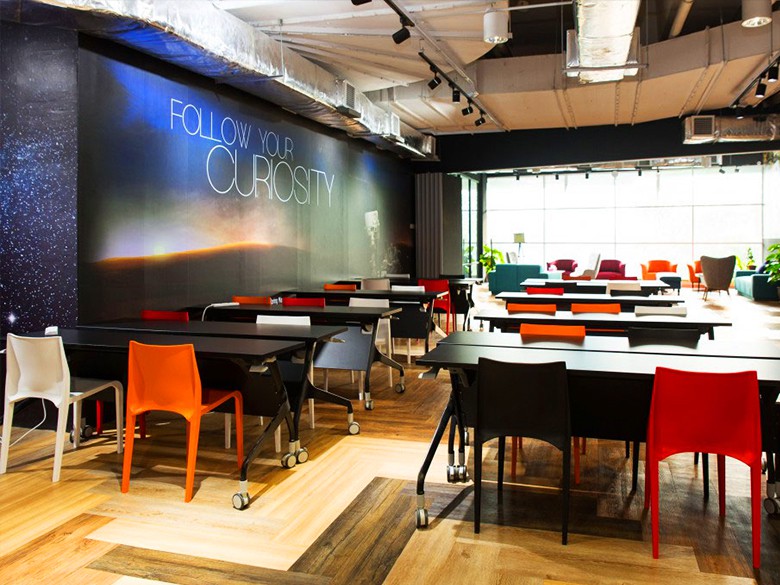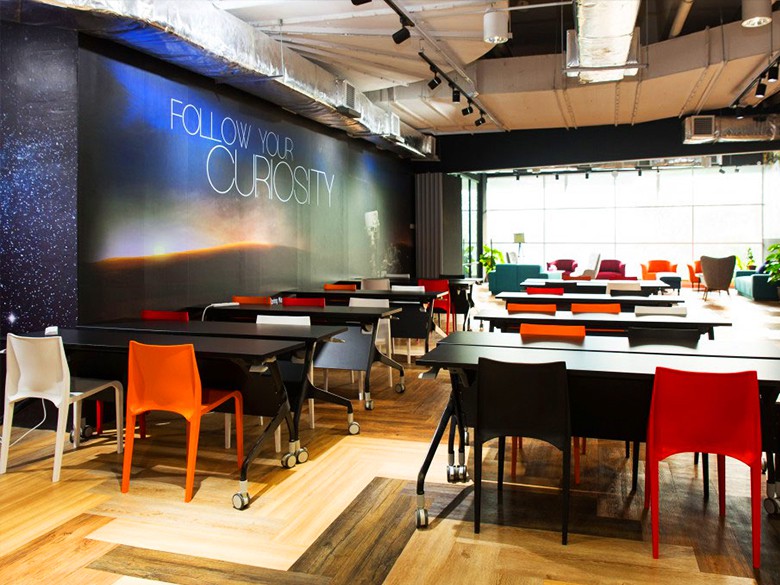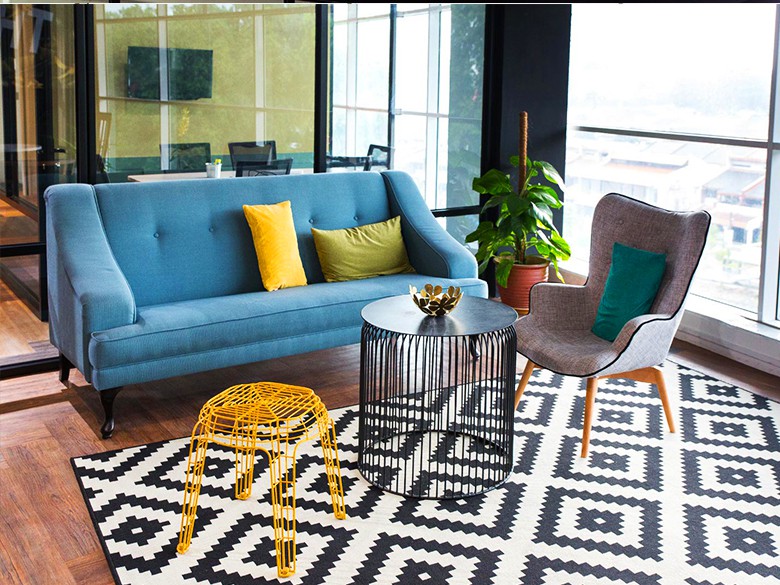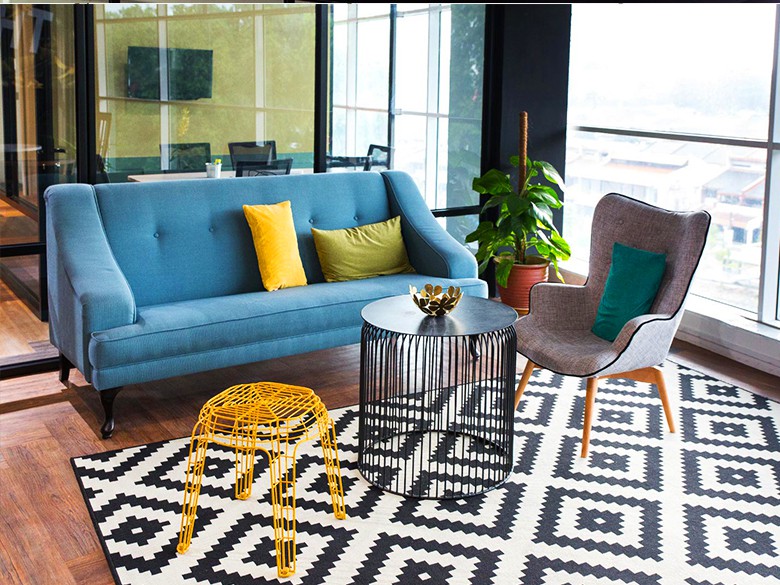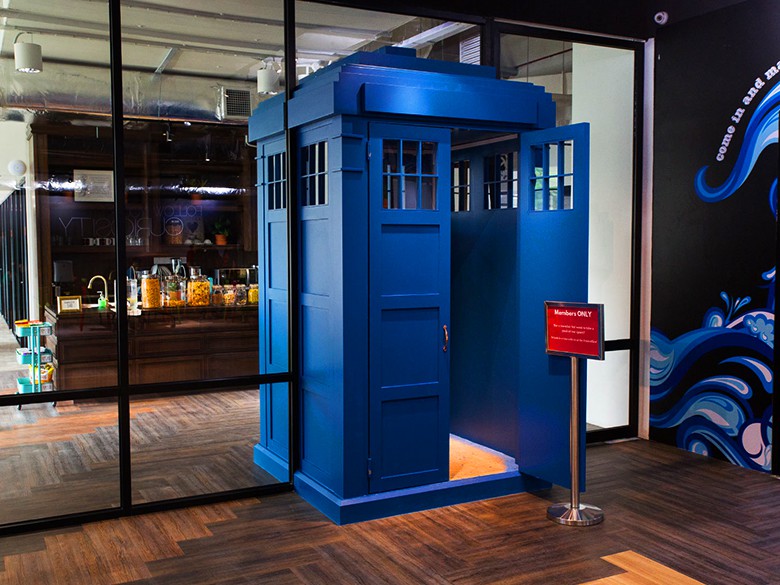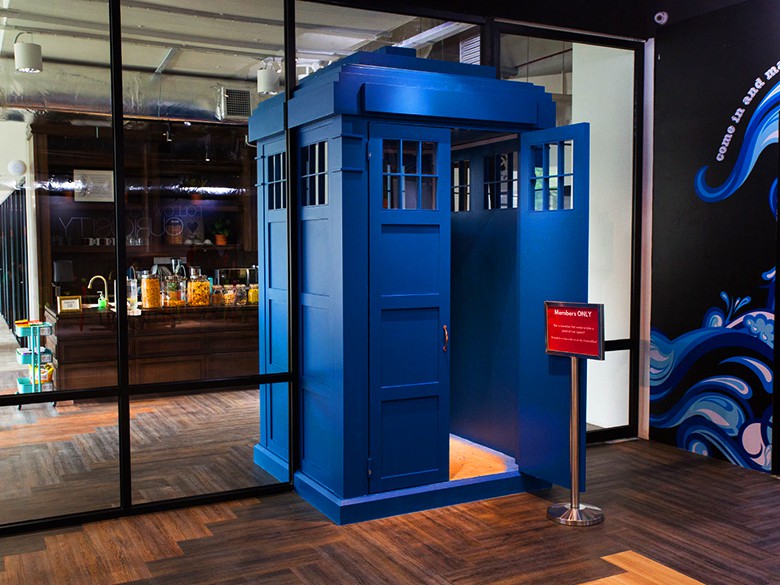 WORQ is definitely for those creative minds that require working in a visually-pleasing environment. As seen on the pictures, everything is just so vibrant.
WORQ is a highly recommended space to work if you're someone who needs visually-stimulating and colourful environment to uplift your mood and get your creative juices flowing. The expansion of windows in this space provides natural lights and an inspiring view of Damansara while work your way to success.
What earned this work space to the number 1 spot is the super affordable price and unbelievable facilities. For RM300 a month you'll get to enjoy this place 24/7, massage chairs, sleeping pods, free pantry food and drinks and a lot more!
What's special about this space:
Visually pleasing environment
Most affordable
24/7 access
Free fully stocked pantry
Bathroom for showers
Sleeping pods
Game room
Massage chairs
Membership's price list a month:
Hot Desk: RM300 (The cheapest in the list!)
Dedicated Desk: RM600
Private Suite: RM500
READ ALSO: 10 Café For Study And Meeting In Subang Jaya
Click here to LIKE us on Facebook and stay updated!