Food & Drinks
10 Yummy Chicken Rice Places You Need To Try In KL & PJ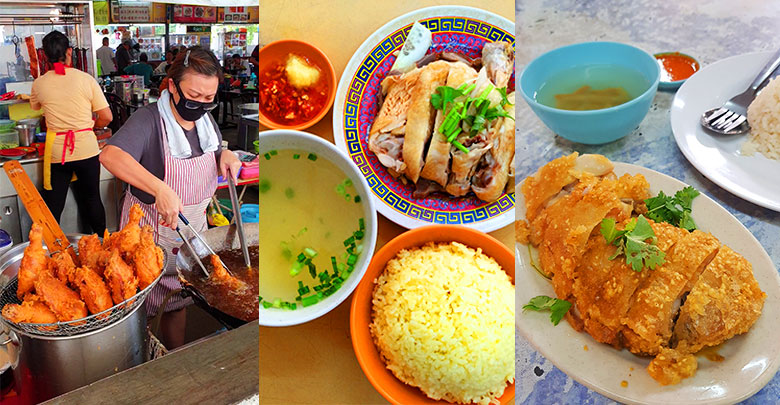 Chicken rice is one of the most popular breakfast or lunch dish in Malaysia, especially among Chinese people. This simplistic dish is much beloved and some stalls in the Klang Valley are worth seeking out for.
Without further ado, let's jump into 10 Yummy Chicken Rice Places You Need To try In KL & PJ.
1. Garlic Roasted Chicken @ Bandar Sunway
Located near Sunway University, this place is jam packed with students during lunch, but the wait is worth it. This chicken rice spot serves cheap chicken rice that taste legit. In each plate of garlic roasted, you'll find generous and juicy chicken meats. A bowl of roasted garlic will be served as well to drizzle on top of your chicken rice.
Hours: 8 am – 2pm (Closed on Sundays)
Address: 39, 29, Jalan PJS 11/9, Bandar Sunway, 47500 Petaling Jaya, Selangor
2. Restoran Wong Mei Kee @ Pudu, KL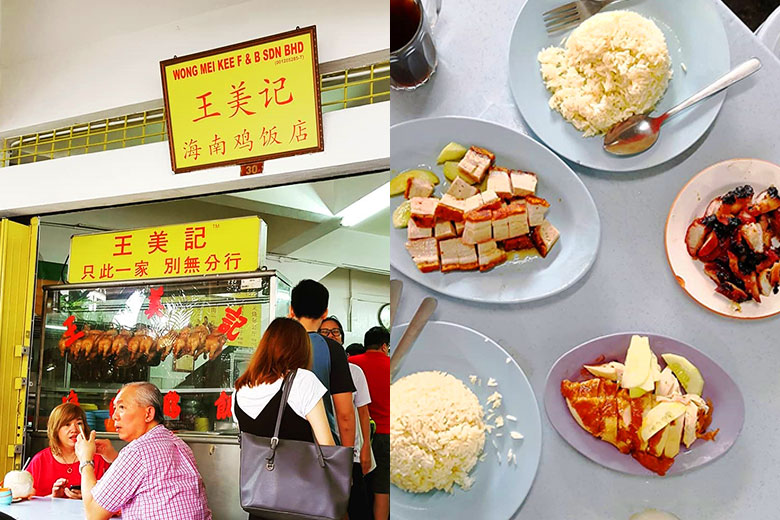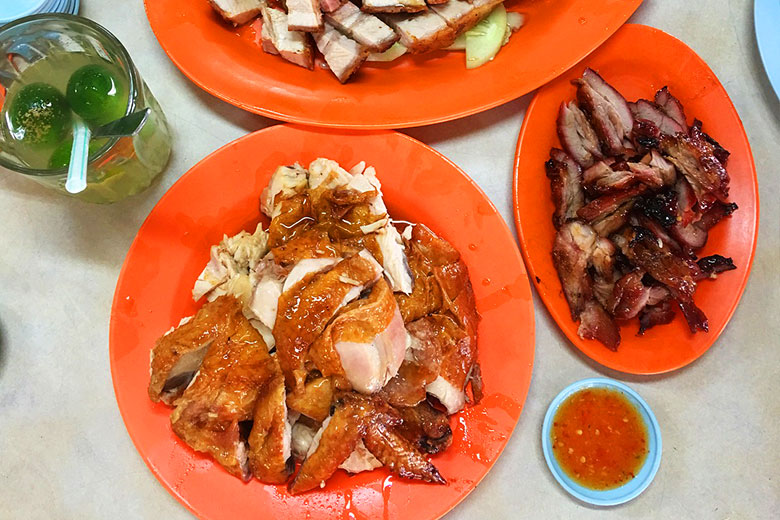 Wong Mei Kee is a legendary restaurant in Pudu that has been operating for 4 decades. The restaurant is usually packed to the brim by 12PM, despite only opening at 12.30PM sharp. It's notorious for its high price, bad service and diva chef.
That being said, they are still well-known for their succulent and crispy siew yoke or roast pork. It's said to be one of the best siew yoke in KL, people literally go out of their way to get a taste of it.
Hours: 12.30 pm – 3pm
Address: 30, Jalan Nyonya, Pudu, 55100 Kuala Lumpur, Wilayah Persekutuan Kuala Lumpur
3. Gombak Fried Chicken @ Setapak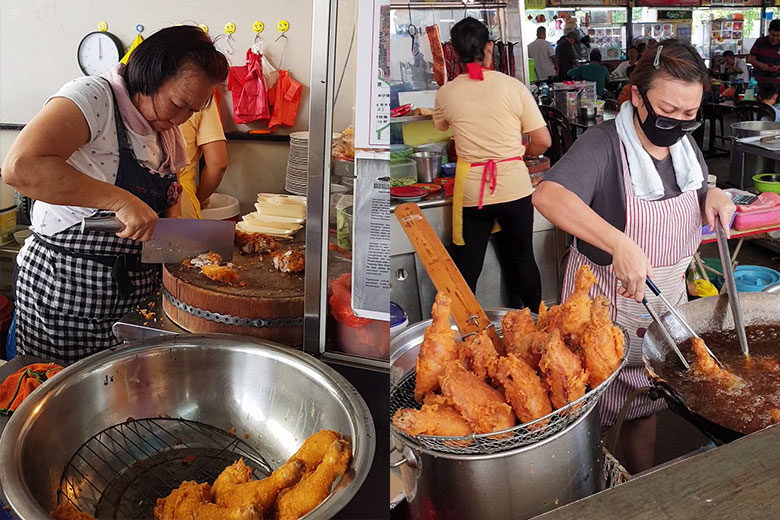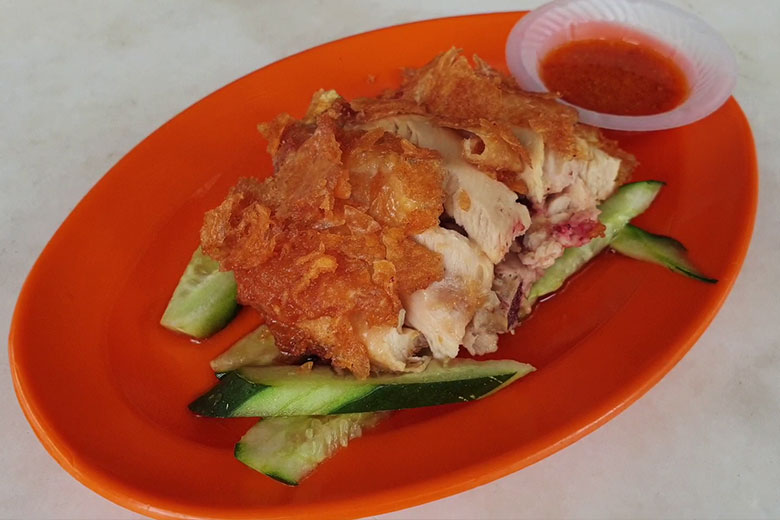 If you love crispy fried chickens, this is the stall for you! This is a family business that has been in operation for more than 20 years. Everything is prepared by the owners themselves. The chicken batter is a family secret that keeps everyone coming back for more. If you want your share of these crispy golden chicken, you need to be here early because they only make a limited amount of chicken.
Hours: 10 am – 5 pm
Address: Lot 28261, Jalan Prima Setapak, Taman Setapak, 53000 Kuala Lumpur
4. Segambut Fried Chicken Rice @ Segambut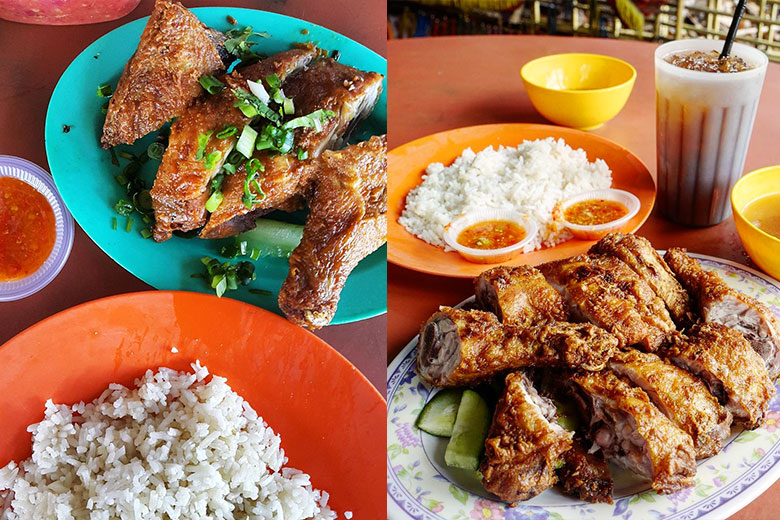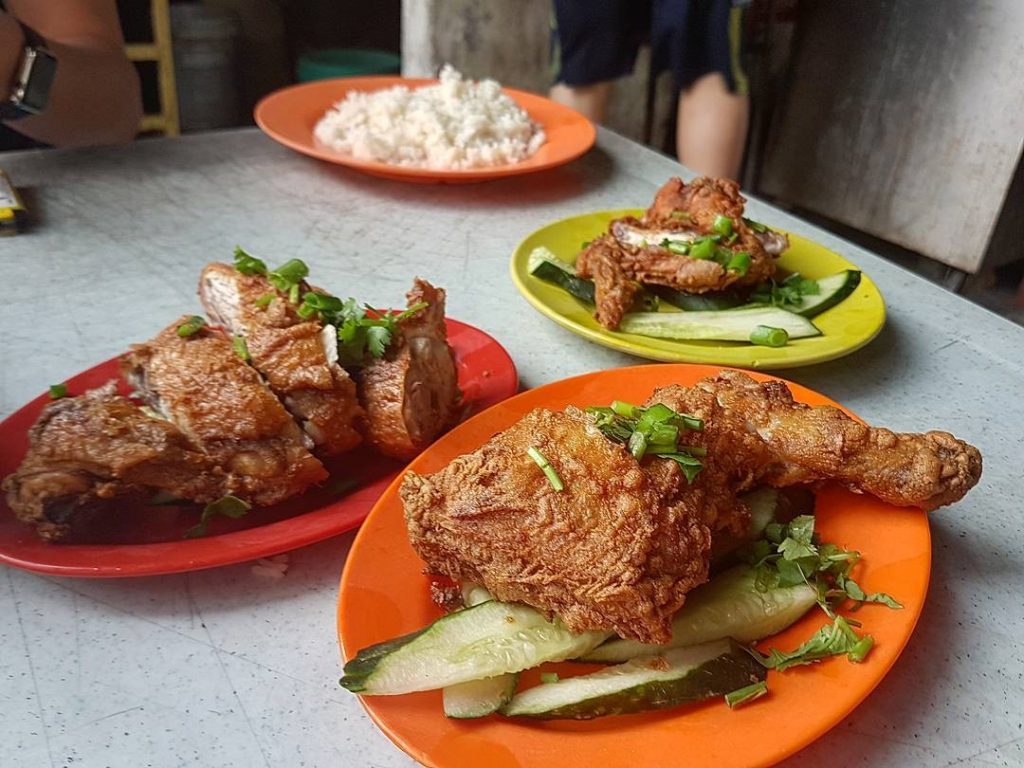 Another fried chicken rice shop worth mentioning is none other than Segambut Fried Chicken Rice. They only sell one item in the menu, which is the fried chicken rice, but you can choose your preferred chicken body part. This place packs up quite quickly during lunch on a weekday so remember to swing by earlier to beat the crowd.
Hours: 11 am – 3 pm (Closed on Sundays)
Address: 10, Persiaran Segambut Tengah, Taman Segambut, 51200 Kuala Lumpur
5. Chicken Rice Guys @ Shah Alam (Halal)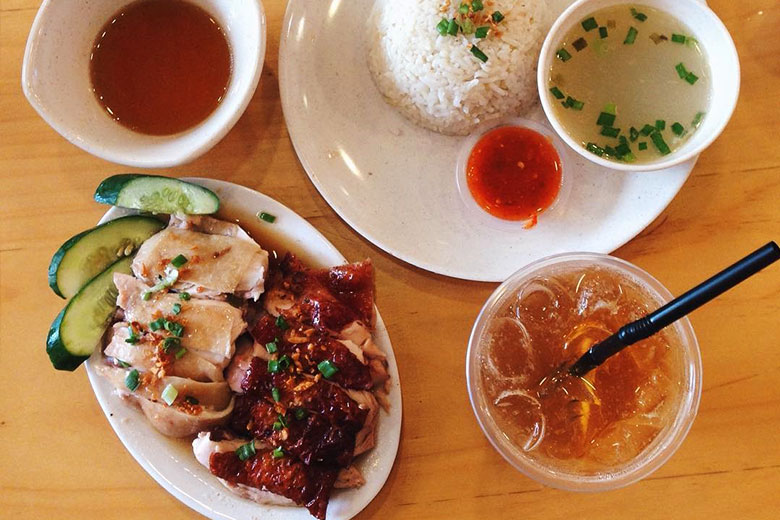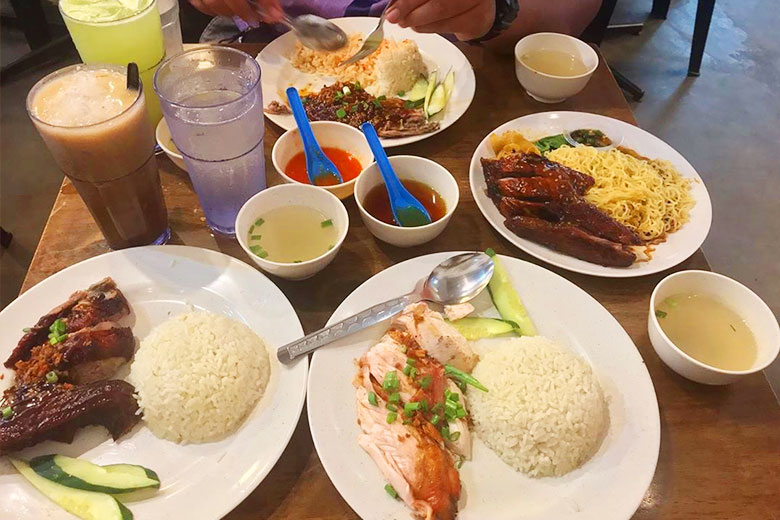 This chicken rice is Halal, operated by a Muslim man who can speak Cantonese fluently. Their roasted chicken is filled flavour, without any extra sauce, this surely be a treat for our Muslim foodies. To go along with your chickenlicious meal, plentiful of vegetable is offered here, such as taugeh and bok choy.
Hours: 8 am – 7 pm
Address: 40, Jalan Zirkon 7f/F, Seksyen 7, 40000 Shah Alam, Selangor
6. Loke Yun Hainanese Chicken Rice @ Ampang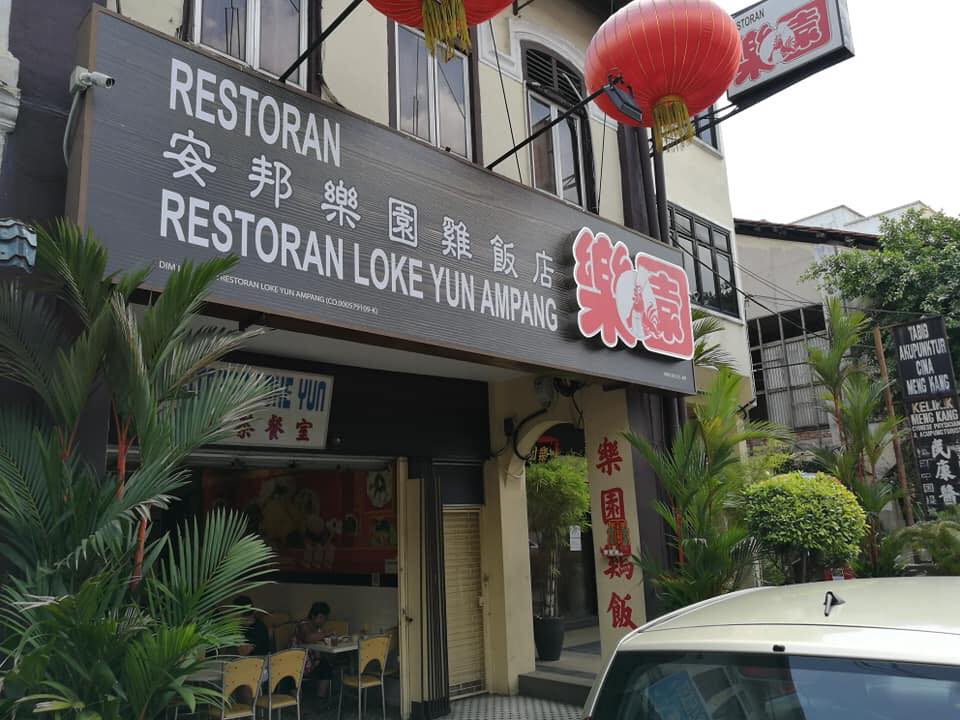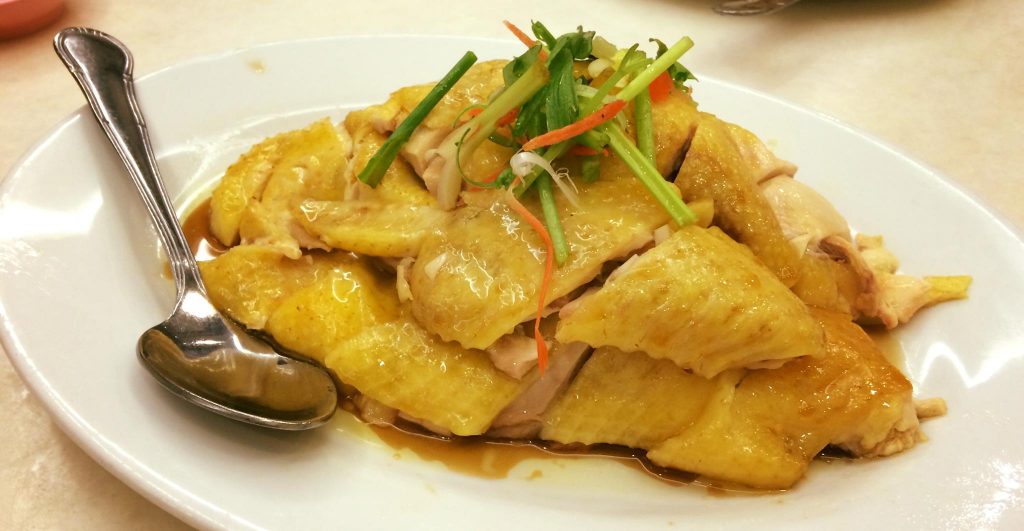 Loke Yun has been operating since the 1970s. Over here in Loke Yun they serve both kampung chicken and the regular chicken. While the regular chicken tends to be more tender, kampung chicken is firmer and also leaner. The oily rice has a tad of sweet dark soy sauce and it tasted great. The restaurant is air-conditioned. Its impressive flavour does justify for its higher price.
Hours: 10.30 am – 3 pm | 5.30 pm – 7.30 pm
Address: 158, Jalan Besar Ampang, Pekan Ampang, 68000 Ampang, Selangor
7. Hoe Fong Chicken Rice @ SEA Park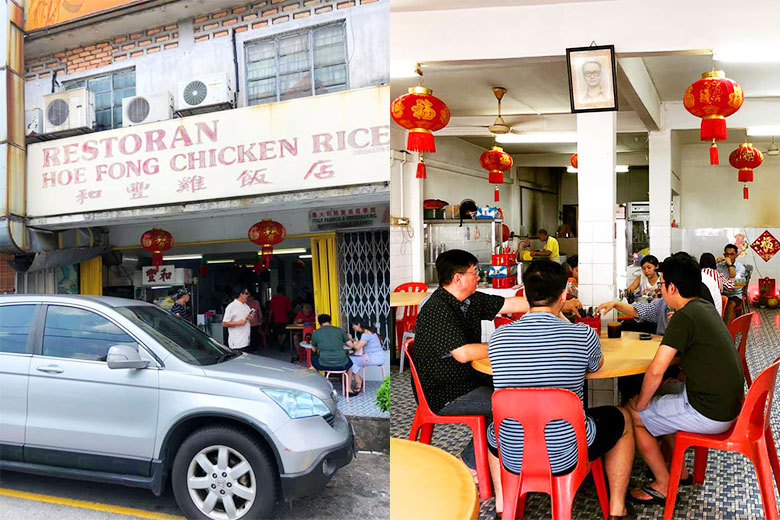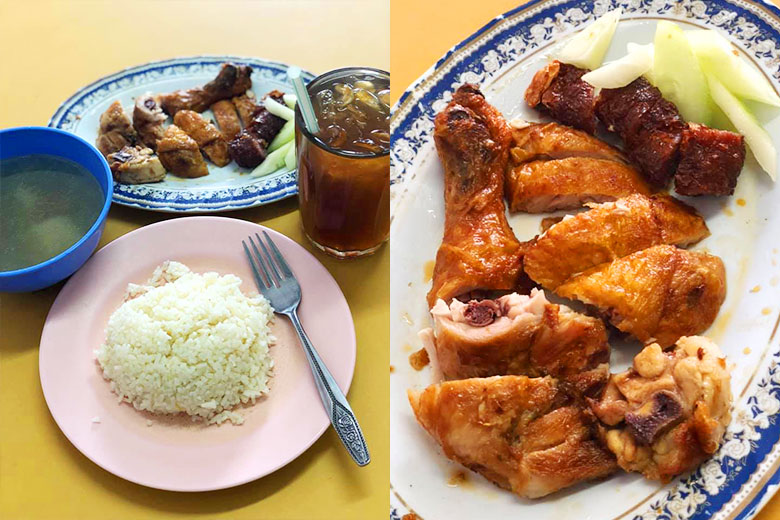 Hoe Fong Chicken Rice has been in business for four decades, they are one of the few places in PJ that serves crispy roast chicken rice. Before serving, the staff will do a quick hot oil drench to really bring out the crispiness of the chicken skin. Do try the lobak and braised egg, they are good too and try dark soy sauce on your rice.
Hours: 8 am – 4 pm (Closed on Wednesdays)
Address: 25A, Jalan 21/17, Sea Park, 46300 Petaling Jaya, Selangor
8. Gerai Ah Kow @ KL (Halal)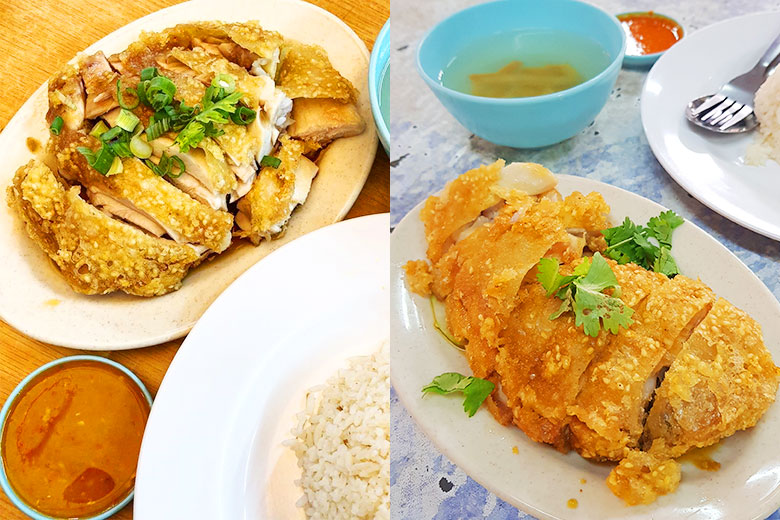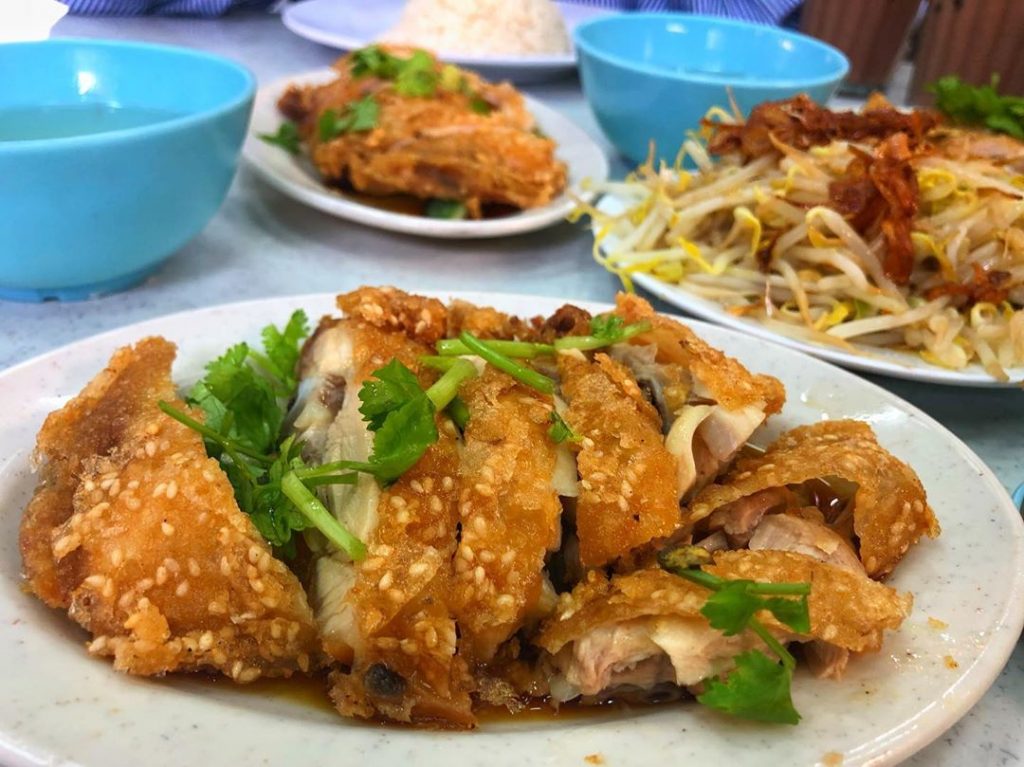 The recipe of Gerai Ah Kow is traced by to the father Mr Kow in 1971. After he retired, his legacy has been carried forward by his son Eric. Horlicks Sesame Fried Chicken is a signature here and it's coated with flour mixed with sesame and horlicks. Do plan your trip here wisely as this dish is exclusively only sold on Monday, Wednesday and Friday.
Hours: 11 am – 3pm (Closed on Sundays)
Address: Medan Selera, Jalan Raja Muda Abdul Aziz, 50586 Kuala Lumpur, Federal Territory of Kuala Lumpur
9. Nasi Ayam Kam Kee, Jalan Sultan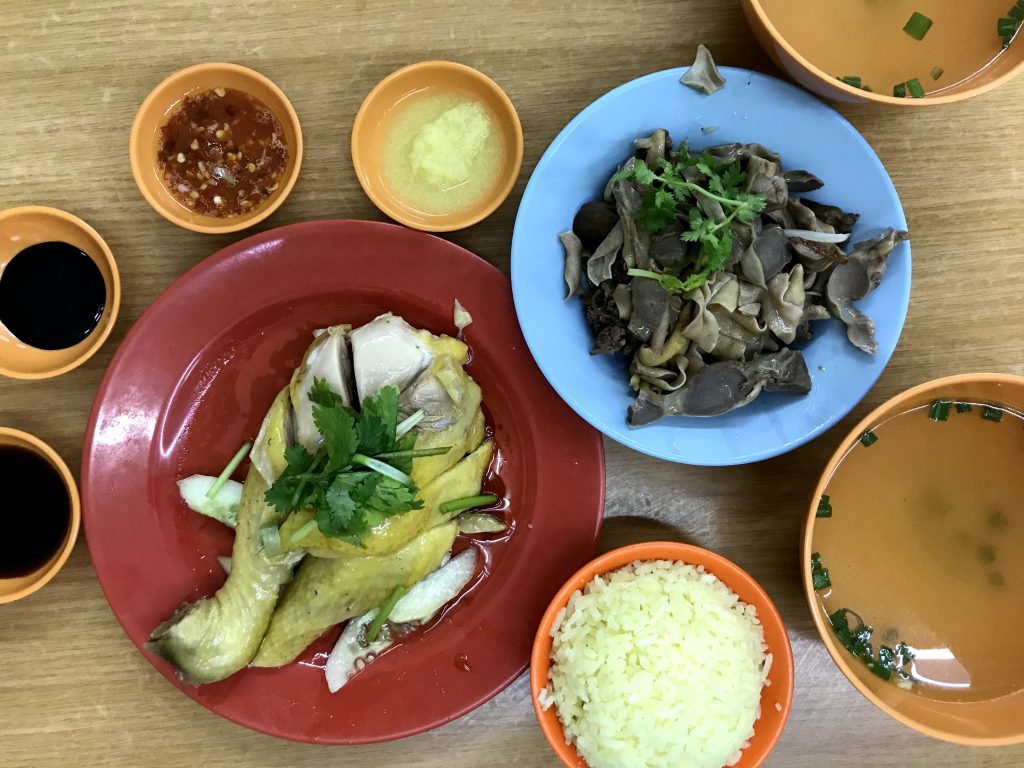 Enjoy a plate of Hainanese Chicken Rice topped with light soy sauce at this chicken rice joint at Petaling Street. It is one of the most satisfying and yummiest chicken rice meals to have if you are around Petaing Street. You can opt to pair with ginger sauce, chilli sauce or both.
Hours: 10 am – 3.30 pm (Closed on Wednesdays)
Address: 42, Jalan Sultan, Kuala Lumpur City Centre, Kuala Lumpur, Federal Territory of Kuala Lumpur
10. Weng Onn Chicken Rice Shop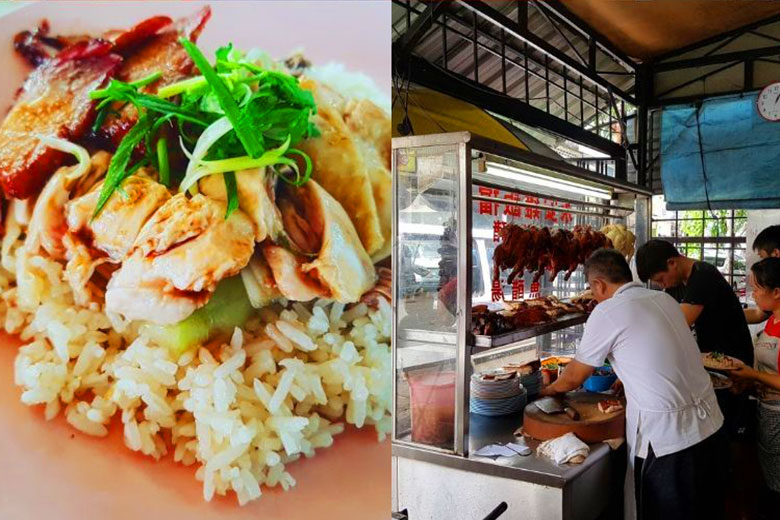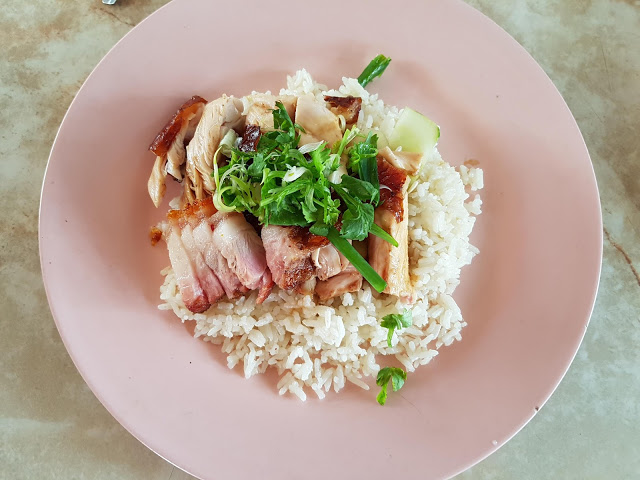 If you are looking for good chicken rice that is priced reasonably, then this is where you should head to. They serve the usual chicken rice, char siew, siew yoke but their specialty has got to be the asam fish. It is so fresh and full of flavours, absolutely satisfying to the palate.
Hours: 10am-9.30pm (Closed on Thursday)
Address: Lorong Durian, Taman Cheras, 56100 Kuala Lumpur