Food & Drinks
10 Best Brunch Spots To Try In The Klang Valley – 2017 Edition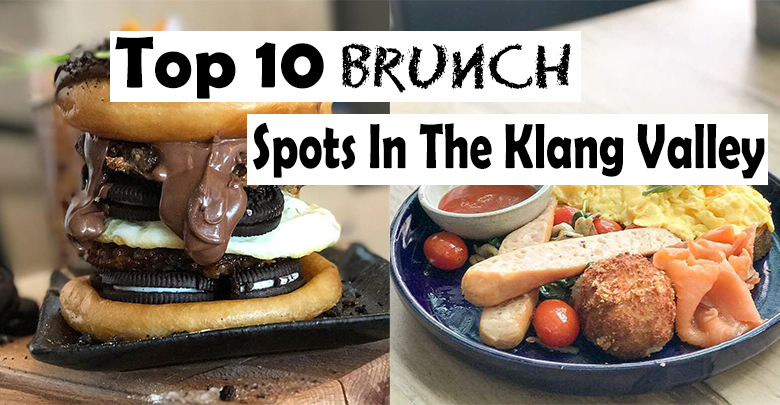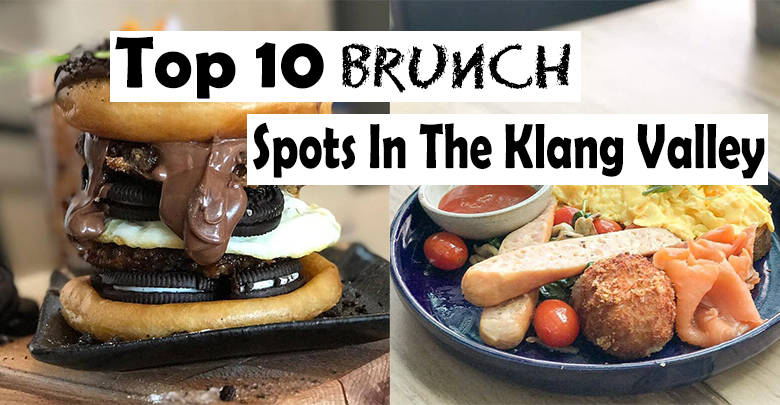 Breakfast is undeniably the most important meal of the day. However for many people, morning begins at 10AM. As a result, people skip breakfast for brunch.
The ritual of brunch has increases over the years. Thankfully, there's a large handful of brunch spots that's opened their doors where you can enjoy a hearty brunch over a nice chill ambience.
With that said, we've compiled a list of 10 Best Brunch Spots To Try In The Klang Valley.
1. Yeast Bistronomy @ Bangsar, KL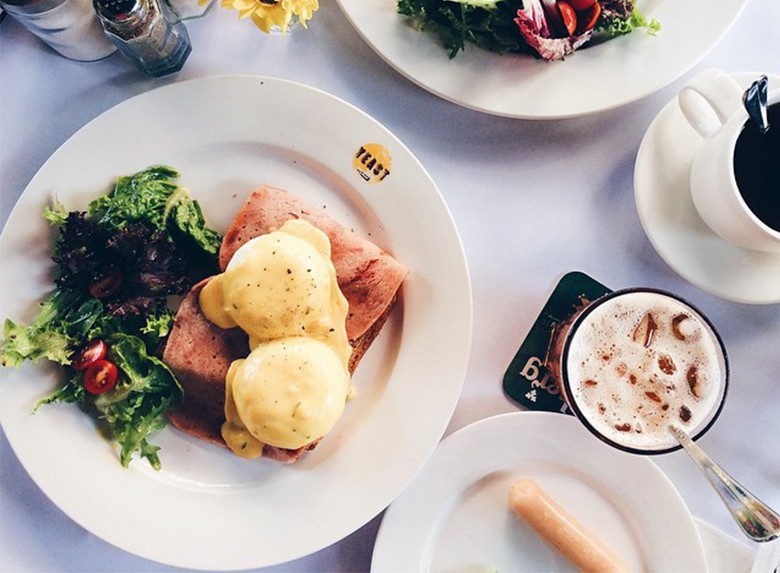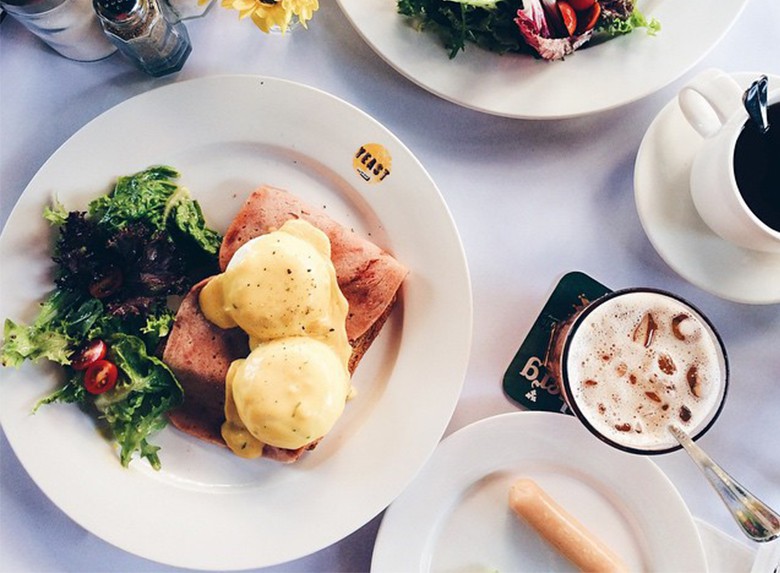 While Jalan Telawi, Bangsar is known to be a hot spot for brunch joints, there are only a few cafés that stand out from the extensive list of eateries, Yeast Bistronomy is one of them. This eatery has been serving scrumptious pastries and French egg dishes since 2012 and has won the hearts of many patron in Bangsar. Expect a diverse range of croissants, and other dishes such as Le Steak & Egg and Ocufs Poches Benedietine.
2. Naj & Belle @ SS15 Courtyard, Subang Jaya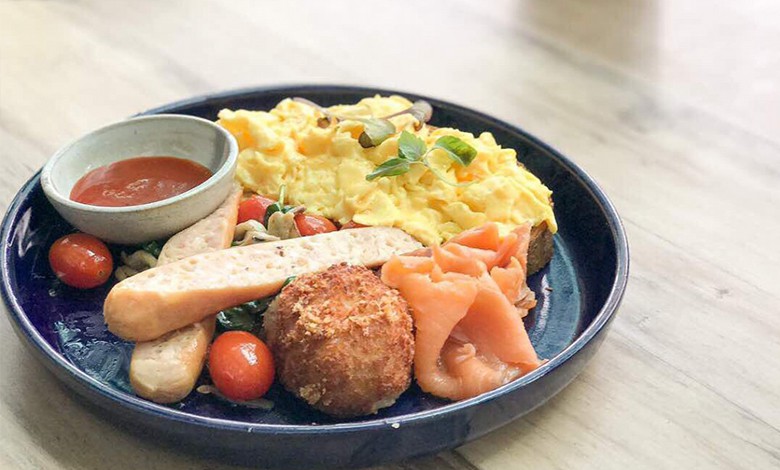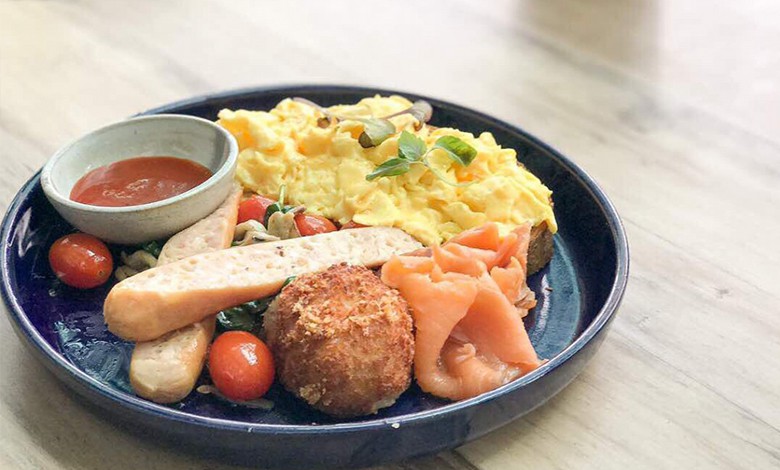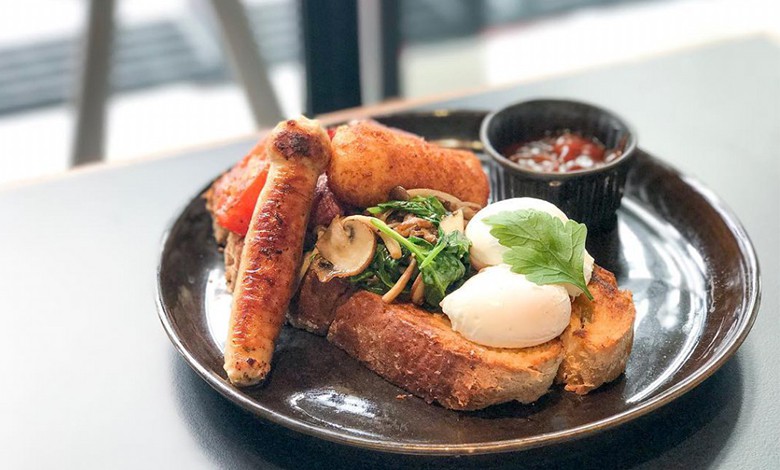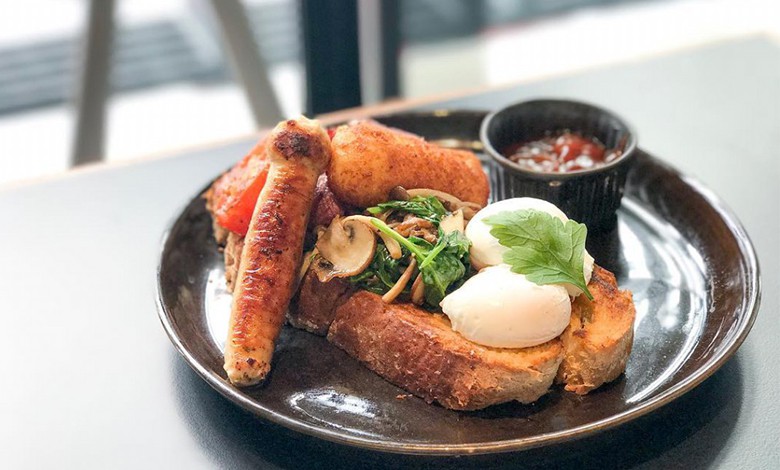 Naj & Belle is known for its extensive menu and delicious brunch staples, ranging from sandwiches, salads, pastas, desserts and more. This Melbourne-inspired café is well known by Subangites, they usually came here for their brunch menu – which is cleverly named – The Naj Breakfast, French Kisses, One Sweet Mess and more.
3. Strangers at 47 @ Seksyen 17, PJ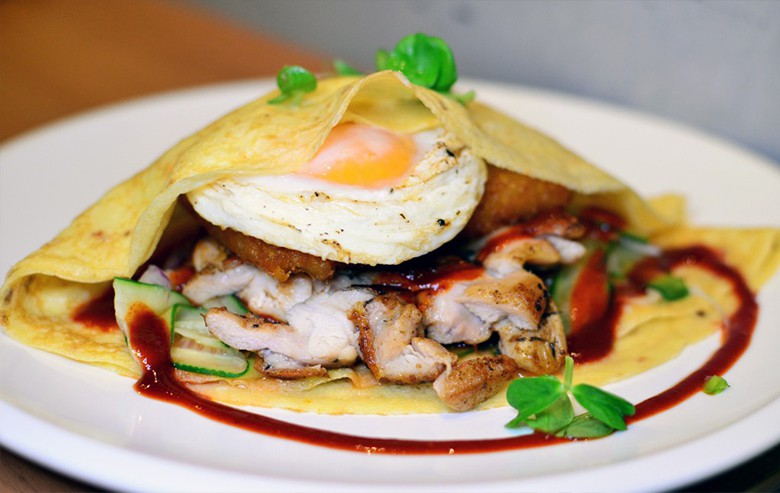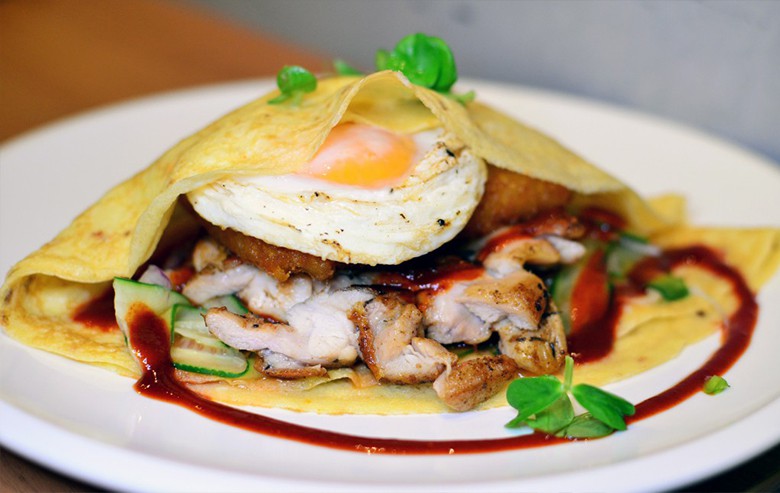 The service here falls nothing short from excellent. Their staffs are well trained and take pride in their craft. This results in an enjoyable dining experience with great food. Their crêpe are the best in town. Strangers at 47 does brunch right with their BBC (Big Breakfast Crêpe) – Spanish chicken sausage, butter sauteed portobello mushroom, baked beans and eggs.
4. Proof Cafe @ Desa Sri Hartamas, KL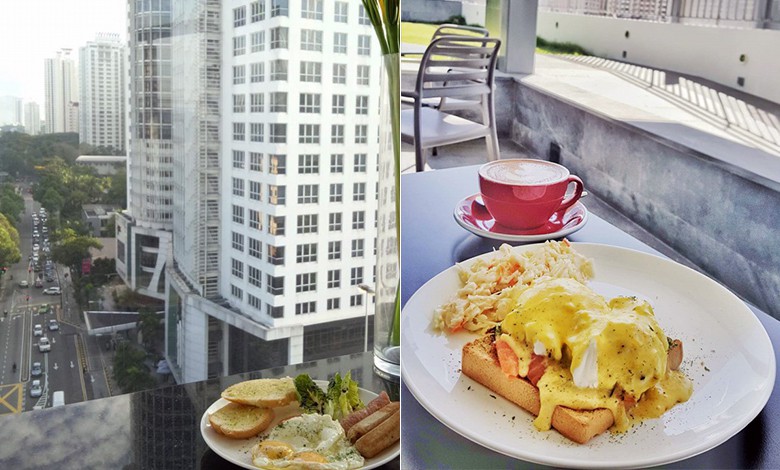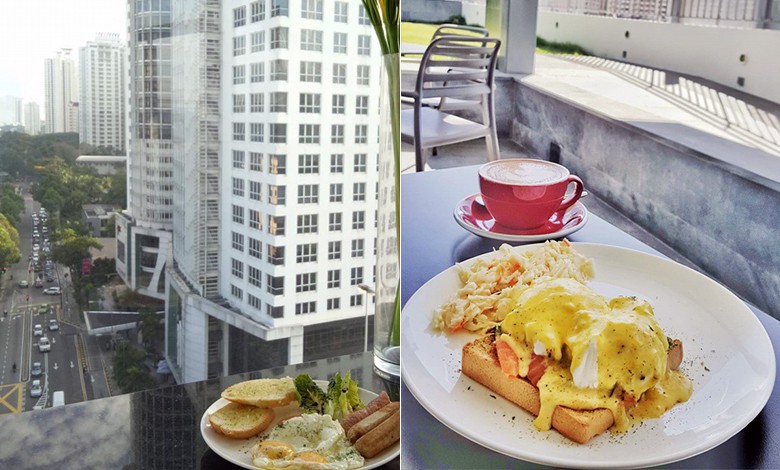 Aside from enjoying Proof Cafe's extensive breakfast/brunch menu, you'll also get a soothing bird's-eye view of the surroundings of Sri Hartamas. Expect conventionally brunch dishes with a twist – Signature Breakfast Quiche (Baked with artisanal lamb sausage and hearty chicken, meatloaf, served with a seasonal salad), Smoked Salmon & Citrus Salad, Roast Pumpkin Ratatouille, Eggs Benedict and more.
5. BreadFruits @ Desa Sri Hartamas, KL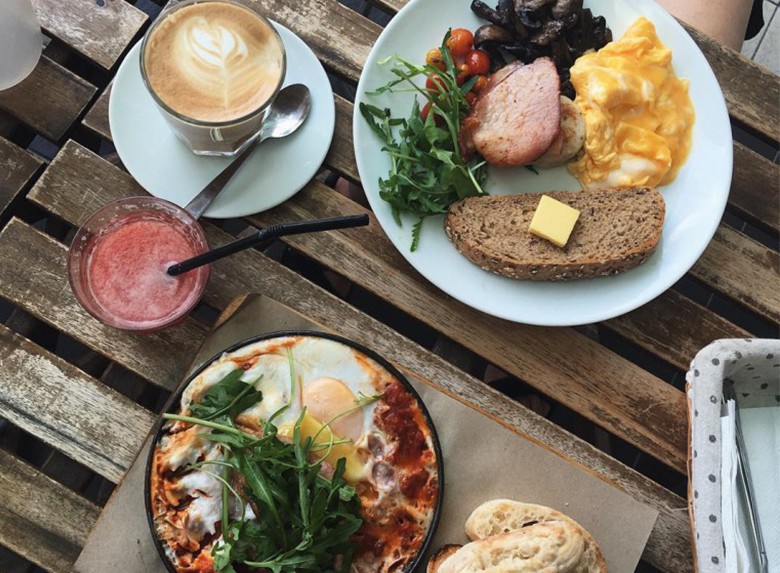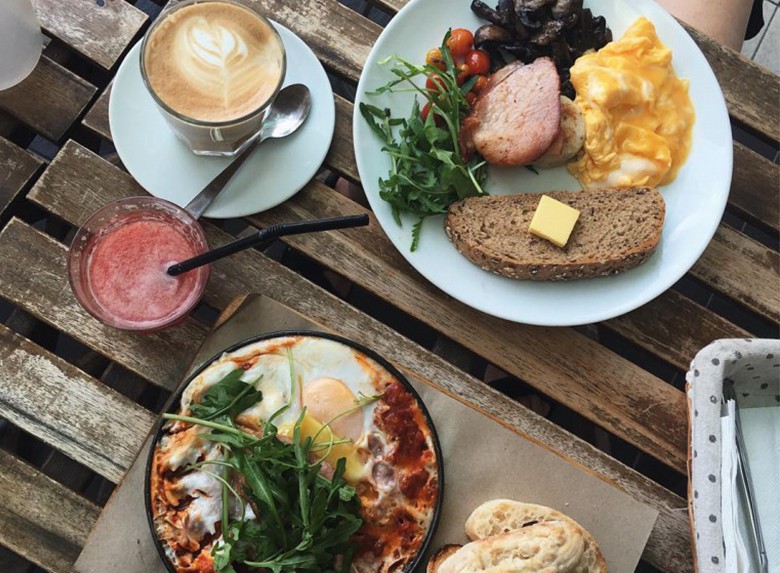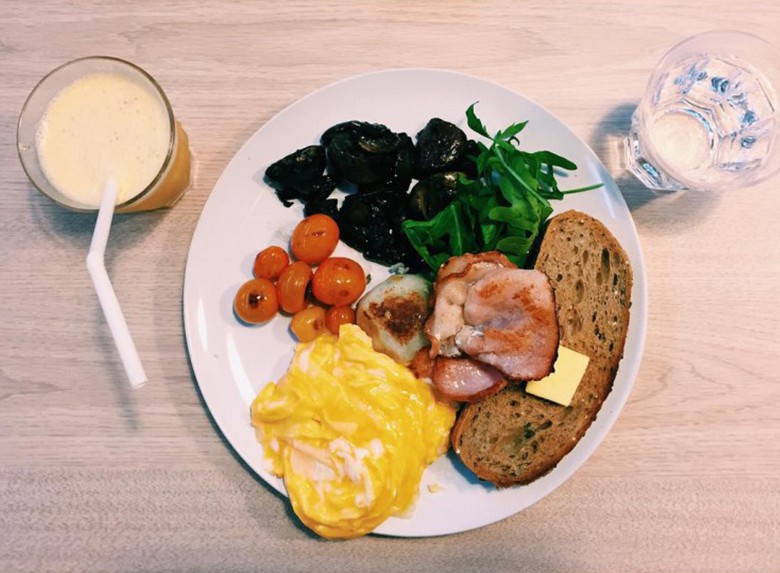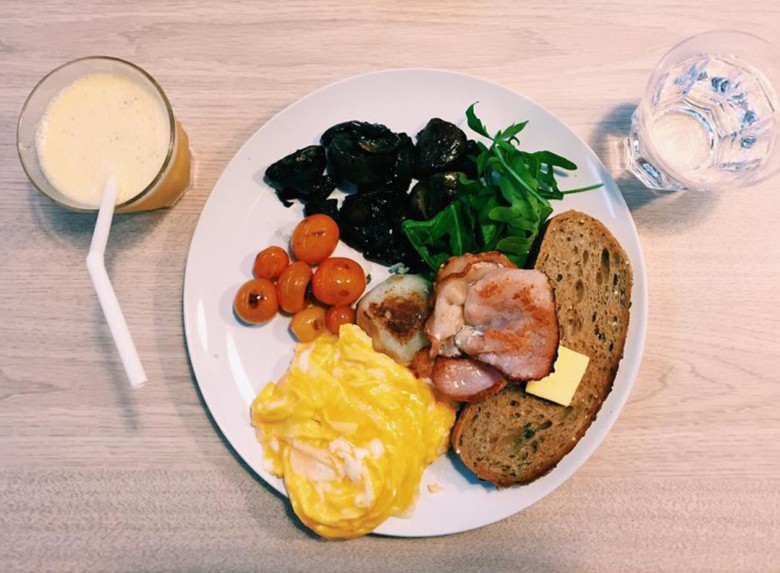 For those who are health-conscious, BreadFruits is the perfect dining spot for a Sunday brunch. This eatery put a healthy twist to the local favourites and aims to help educate patrons on healthy dining choices. SatisFry Up and The Baked Breakfast are the MUST TRY brunch dishes at BreadFruits.
6. Gee and Geek @ SS2, PJ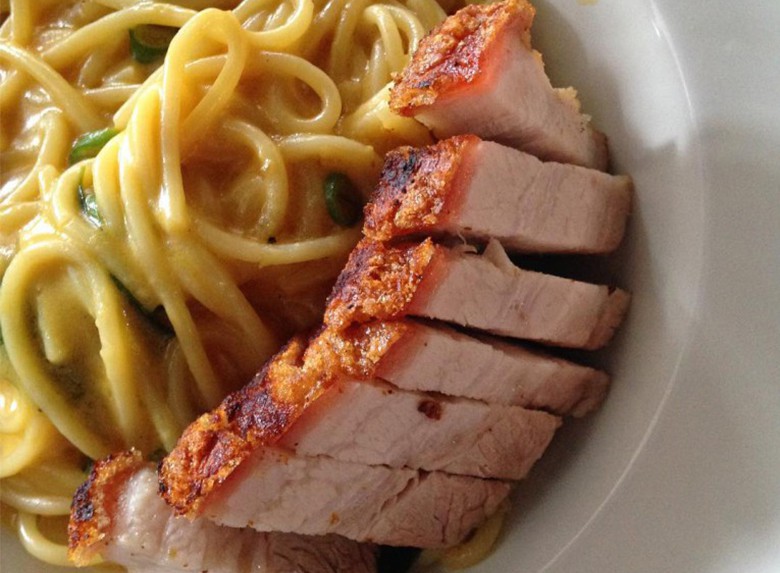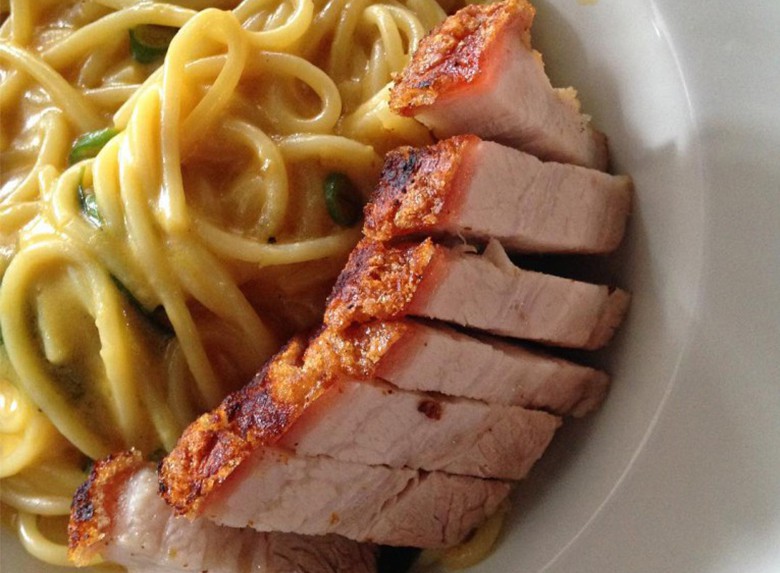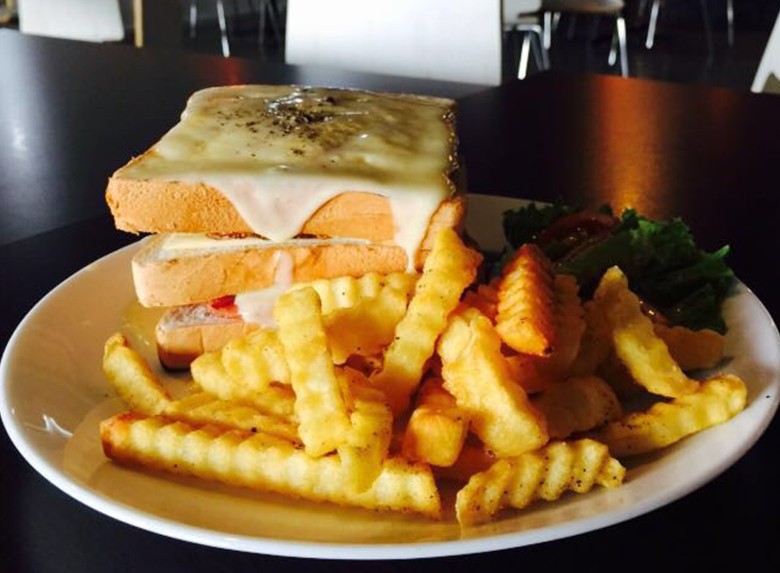 A contemporary café among with a street filled with kopitiams & hawker stalls. Gee and Geek's brunch menu is simple and delicious, expect everything from Big Breakfast, Porky Pastas, Super Sandwich and Omelette with Ciabatta Bread. Indeed a spot to get your geek on on a Sunday brunch.
7. Frisson Coffee Bar @ Damansara Utama, PJ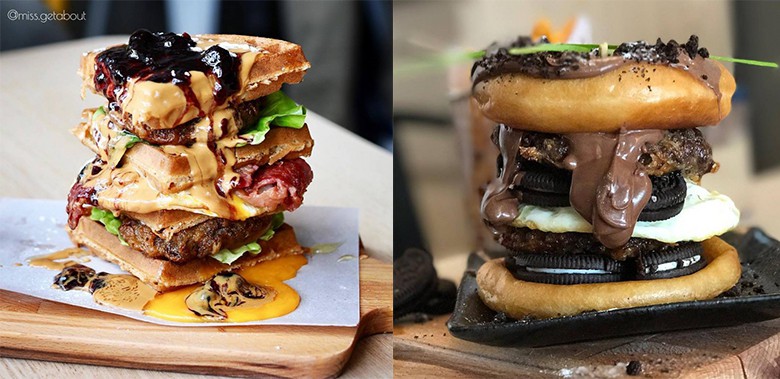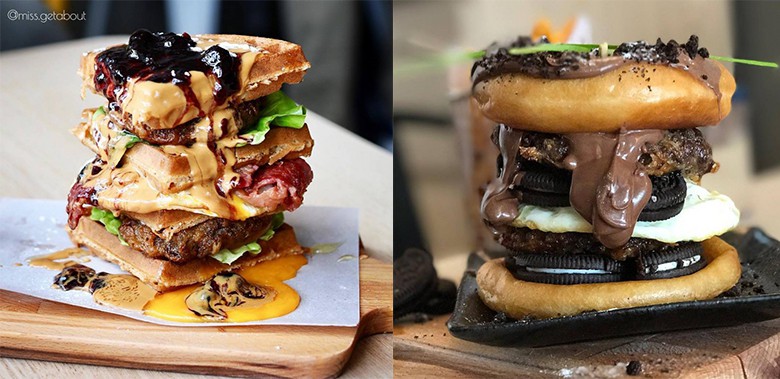 Frisson Coffee Bar is highly regarded as the best place to have brunch in town. This is mainly due to the eatery's mouth-watering brunch menu that combines sweet & savoury dishes such as The Infamous Wessy Waffle Burger. If waffle isn't your thing then you should opt for the Nutty Nutella Pancakes – soft, delicate, warm and Instagram-worthy.
8. Fancy Breakfast Club @ Bangsar, KL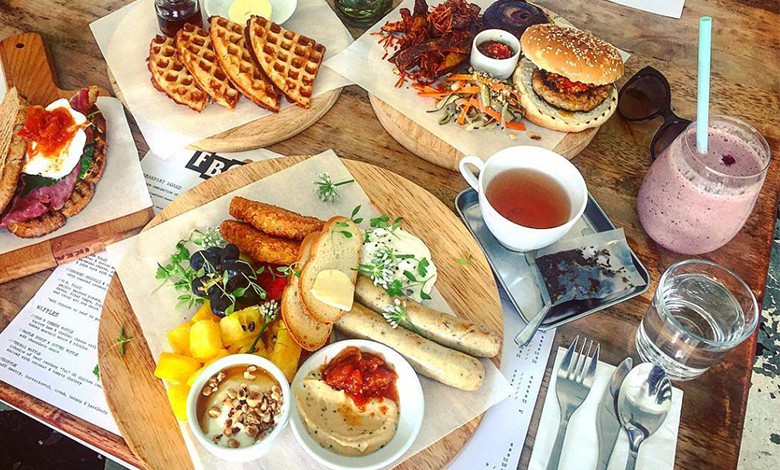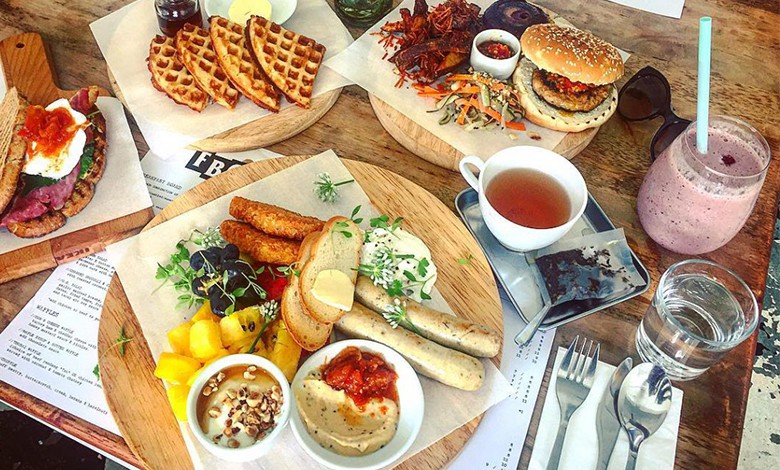 Fancy Breakfast Club is another cafe that stands out from other eateries along Jalan Telawi, Bangsar. This is due to the cafe's innovativity as it allows customers to customise their own breakfast board with a selection of items (RM6 each, choose from 5 to 11 ingredients). These ingredients include include eggs, smoked chicken sausages, dried apricots, hash browns and yoggurt. You may opt for the Brekkie Egg if you prefer something in smaller portion.
9. Pickle & Fig @ TTDI, KL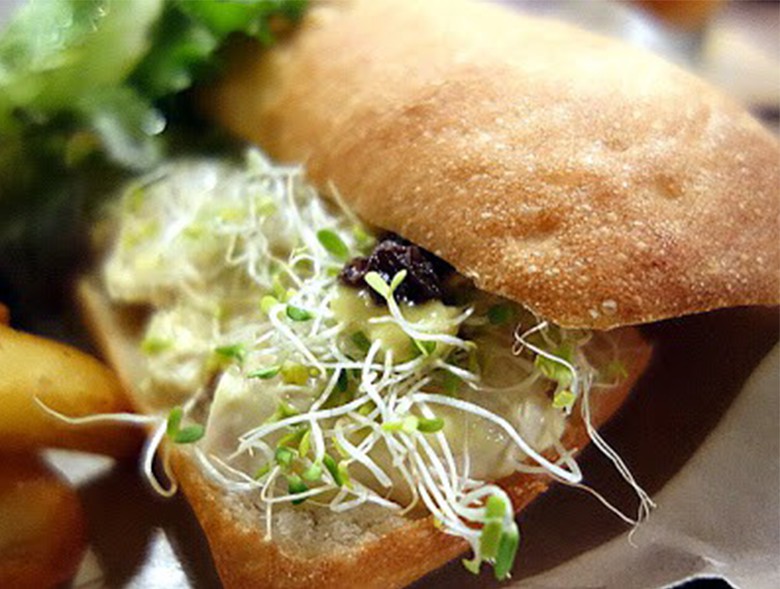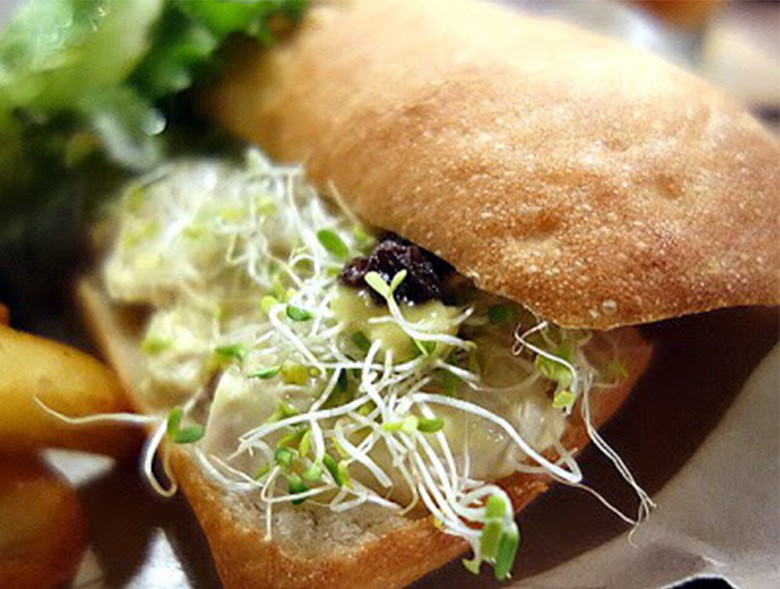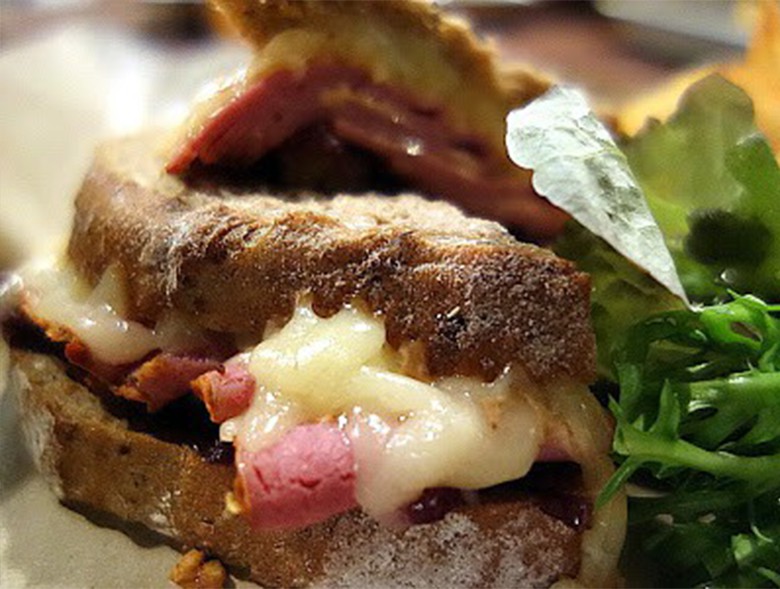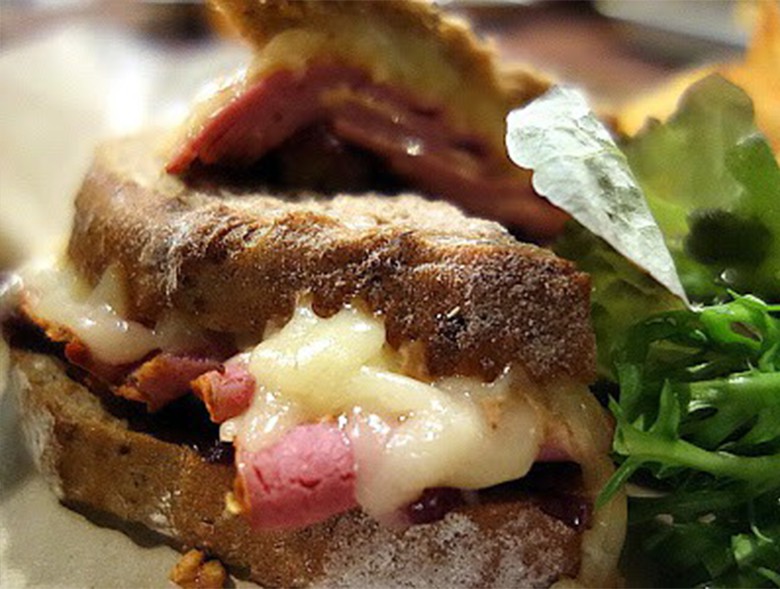 No brunch list is complete without mentioning Pickle & Fig. This restaurant has arguably the best made-to-order sandwiches in the Klang Valley. From Hot Pressed Panini with Beef Pastrami to Ciabatta, it will definitely satisfy your brunch cravings. Prices are reasonable as no sandwich cost above RM20 (before taxes) and for what you're getting, it's worth it.
10. Nutmeg @ Bangsar, KL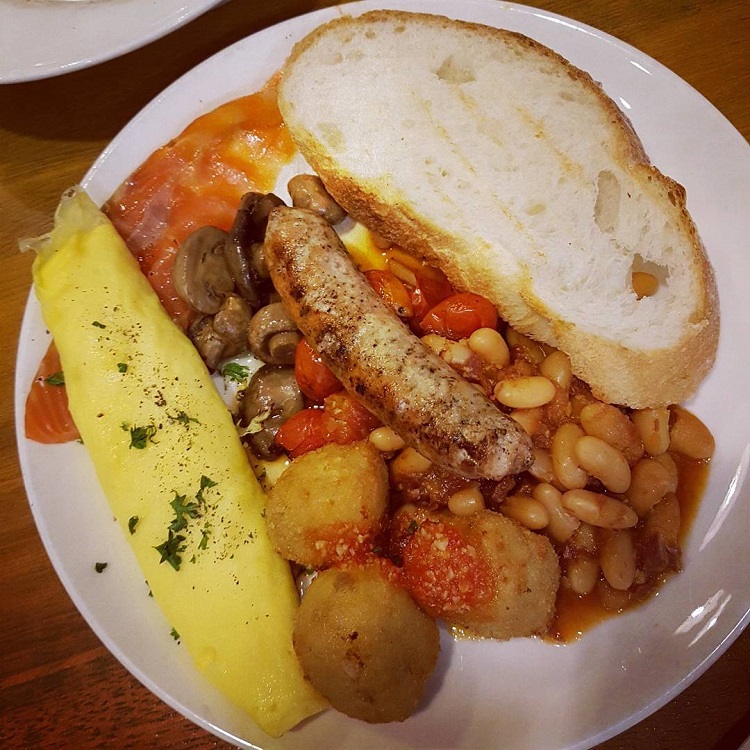 While the space is nothing out of the ordinary, it's the food that draws the crowd here even on weekdays. This is one of the hot spots for a hangover brunch with excellent meaty and greasy options. Salted Beef Hash and Southern Fried Breakfast are two of the MUST TRY when you're at For Hangover Mornings.