Food & Drinks
10 Awesome Breakfast Spots In Cheras That are Worth Waking Up For (2019 Guide)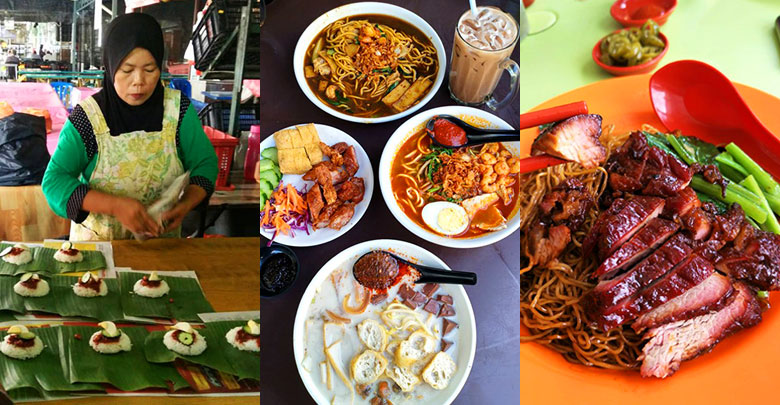 "Breakfast is the most important meal of the day" – if you're a millennial, chances are you've probably heard this saying a thousand times from your parents or those older uncle ad aunties. If you're a night owl who consistently misses breakfast, you're honestly missing out on lots of delicious local dishes, especially if you're from Cheras.
In today's article, we're bringing you 10 reasons why you should stop being a night owl (for at least once or twice a week) and wake up early to head for breakfast instead. With that said here are 10 Awesome Breakfast Spots In Cheras That are Worth Waking Up For
1. Warong Kaklong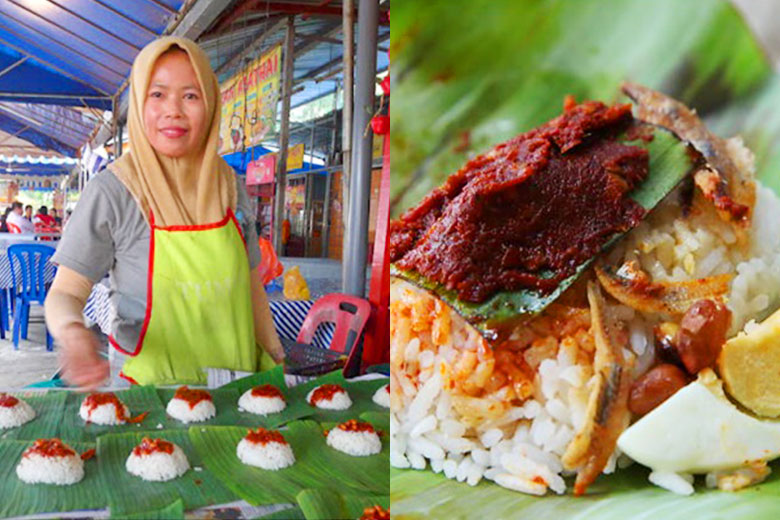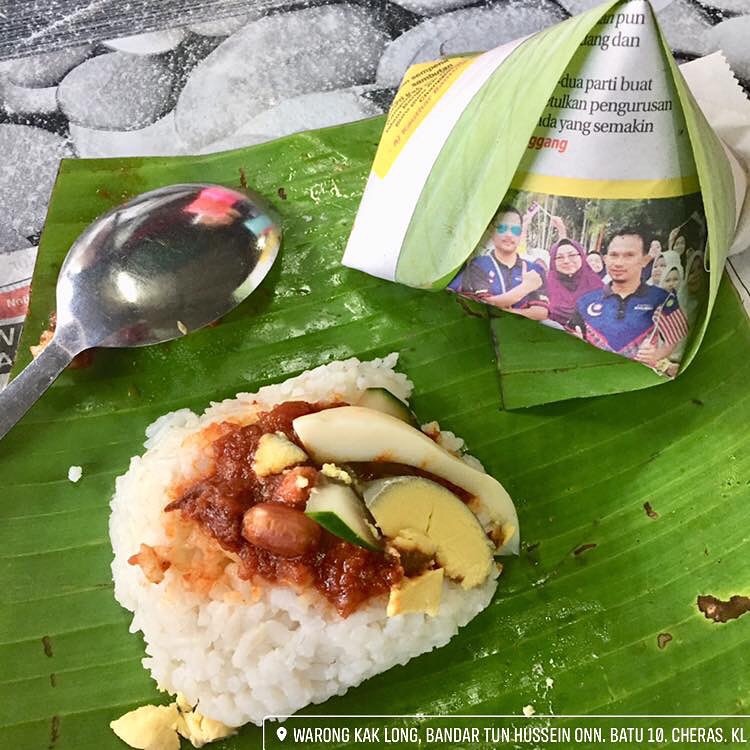 Nasi lemak has been one of the staple breakfast food for us locals. Nasi lemak was also listed in TIME Magazine's as "healthy breakfasts" hence it's gotta be one of the best breakfast to have in Malaysia. At Warong Kaklong, they sell Nasi Lemak Bungkus (nasi lemak packets) at only 50 sen. You can add on a crispy fried chicken on the side for RM3 extra.
Hours: 6am-3pm, daily
Address: 10-12, Jalan Suasana 2/7, Bandar Tun Hussein Onn, 43200 Cheras, Selangor
2. Weng Onn Chicken Rice Shop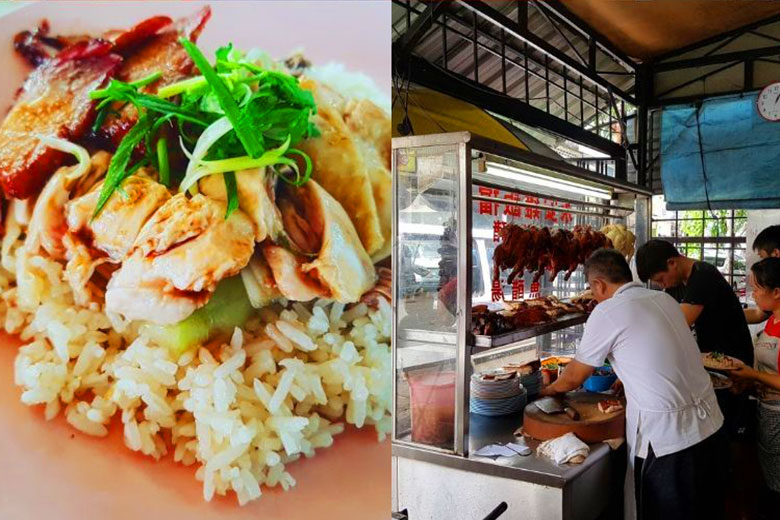 If you are looking for good chicken rice that is priced reasonably, then this is where you should head to. They serve the usual chicken rice, char siew, siew yoke but their specialty has got to be the asam fish. It is so fresh and full of flavours, absolutely satisfying to the palate.
Hours: 10am-9.30pm, daily except Thursdays
Address: Lorong Durian, Taman Cheras, 56100 Kuala Lumpur, Wilayah Persekutuan Kuala Lumpur, Malaysia
3. Yulek Wan Tan Mee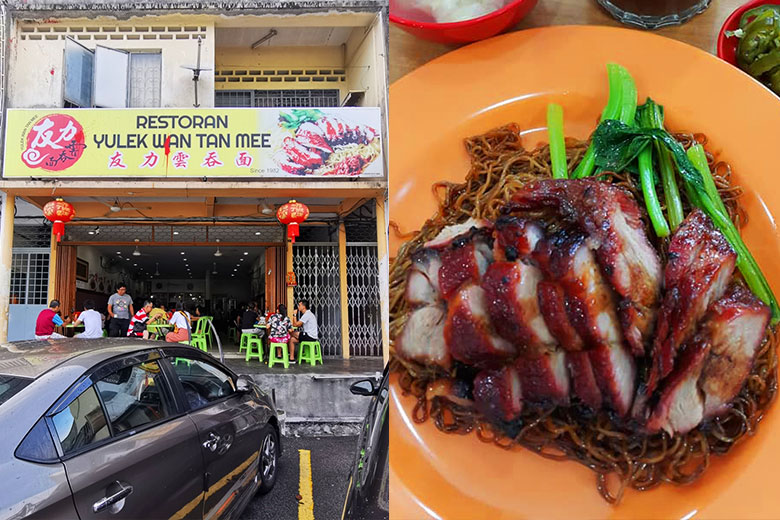 Right beside Weng Onn Chicken Rice Shop, you would come across a restaurant – and that is where you must head to for one of the best Wan Tan Mee in Cheras. This well-loved dish comes with your choice of pork (char siew or siew yoke). The portion is quite generous and it comes with a dumpling soup on the side.
Hours: 7.30am-4pm, daily except Tuesdays
Address: 19, Lorong Durian, Taman Cheras, 56100 Kuala Lumpur, Wilayah Persekutuan Kuala Lumpur

4. Poppo Kanteen Cheras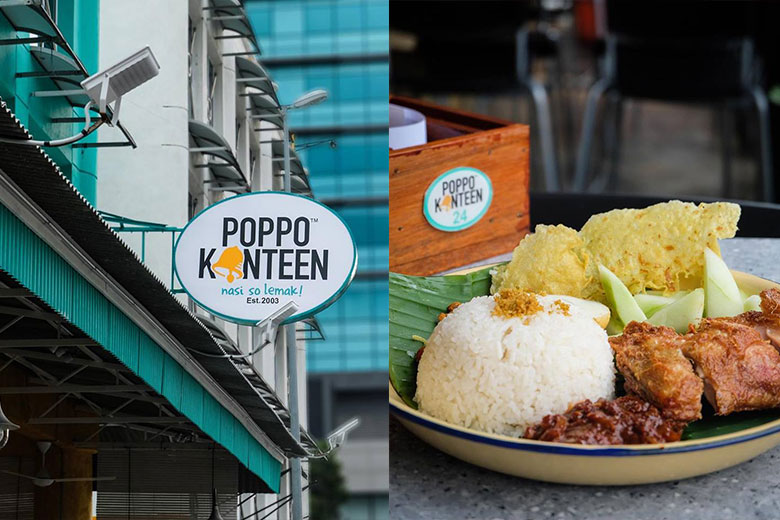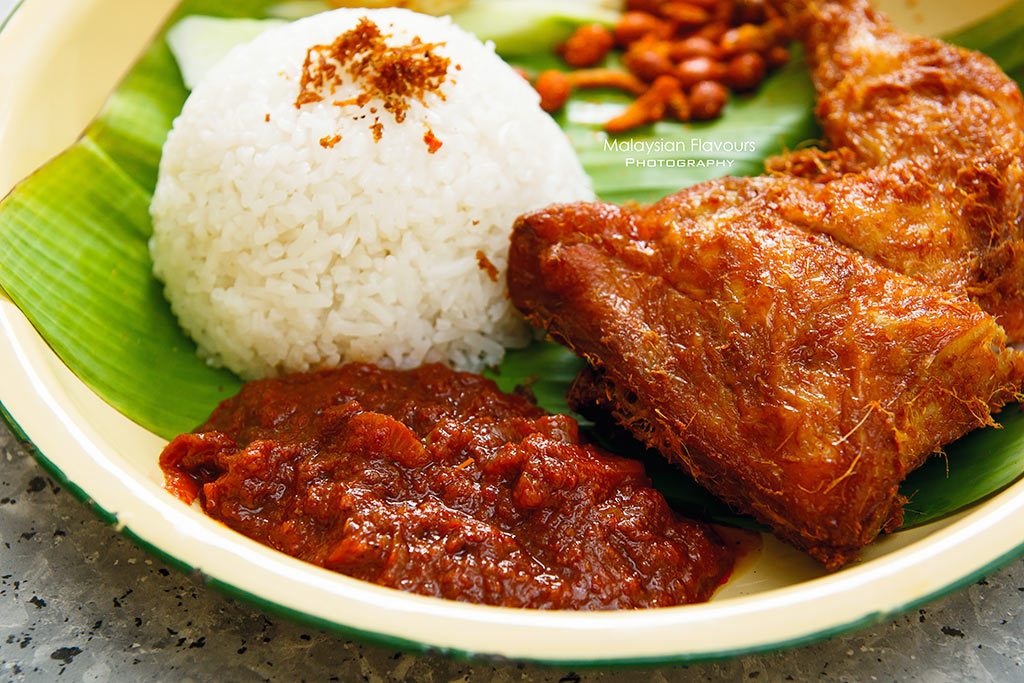 This cheerful restaurant serves local delights with their own twist. You'll be spoilt for choices as there are tonnes of food in the menu. However one of their crowd favourites has got to be their hearty Nasi Lemak. It comes with a side of fried chicken, chicken curry, mutton curry, beef rendang and many more. You won't leave this spot hungry, that's for sure.
Hours: 8am-12am, daily
Address: 37, Jalan Manis 4, Taman Bukit Segar, 56100 Batu 9 Cheras, Wilayah Persekutuan Kuala Lumpur
5. Green Lane Noodles
It's quite difficult to find a good spot that serves really good Penang food in KL. However the one at Taman Desa Bukit Cahaya has got to be it. Their Curry Mee is highly recommended among patrons. Served with pork blood cubes and white curry soup, just like the one that you can get from the state itself. They also serve many other hearty Penang favourites such as Prawn Mee and Kuey Teow Soup.
Hours: 7.30am-3pm, closed on Wednesdays
Address: 39, Jalan Dato Haji Harun, Taman Taynton View, 56000 Batu 9 Cheras
6. Kui Lam's Pork Noodle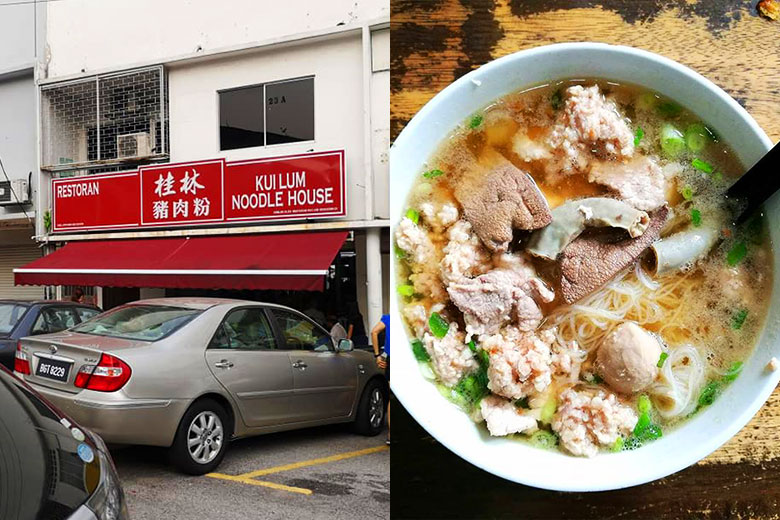 The shop is usually packed with its morning regulars. And at Kui Lam, you can choose to have mix ingredients in your dish. Each bowl comes with generous portion of minced pork and lard making your breakfast dish satisfying as ever.
Hours: 8am-3pm, closed on Sundays
Address: 32, 20, Lorong Lobak, Taman Cheras, 56100 Kuala Lumpur, Wilayah Persekutuan Kuala Lumpur
7. Restoran Sun Ming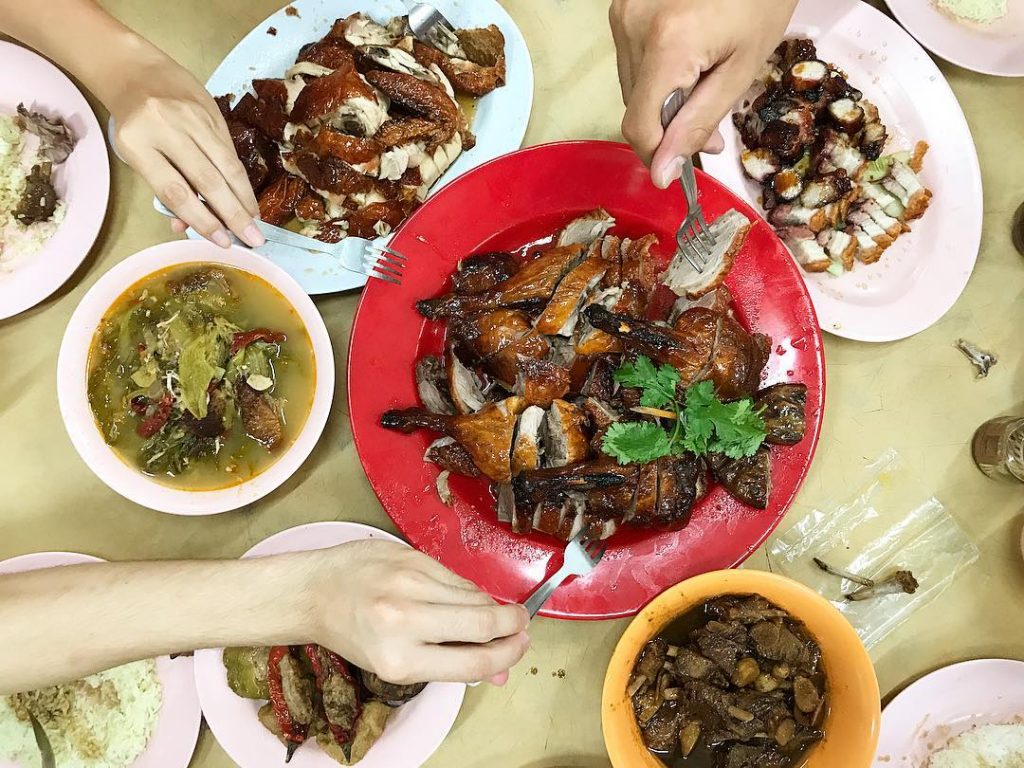 At Sun Ming, one of their best dishes has got to be the roast ducks. It is so good that people would queue up for it. Although it is a bit pricey but it certainly is worth it if you're a roast duck lover. Besides their signature offerings, they also serve the typical char siew and siew yoke.
Hours: 10am-6pm, closed on Tuesdays
Address: 137, Jalan Sarjana, Taman Connaught, 56000 Kuala Lumpur, Wilayah Persekutuan Kuala Lumpur

8. Madam Chiam Curry Noodle House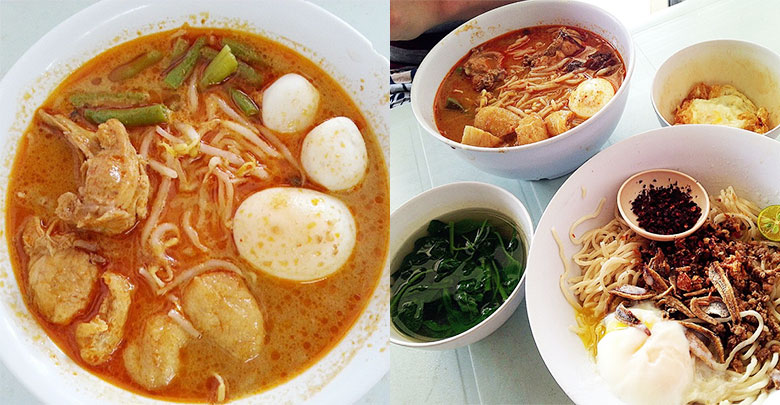 Nothing is better than a good plate of Noodles in the morning. Although Madam Chiam Curry Noodle House serves decent curry laksa, curry noodles, their Pan Mee is what people generally go for. Served with delicate springy noodles topped with minced pork, fried anchovies, half-boiled egg with lashings of chilli flakes. Besides
Hours: 7.15am-4.30pm, closed on Mondays
Address: 22, Jalan Cerdik, Taman Connaught, 56000 Kuala Lumpur, Wilayah Persekutuan Kuala Lumpur

9. Wah Kiow Yong Tau Fu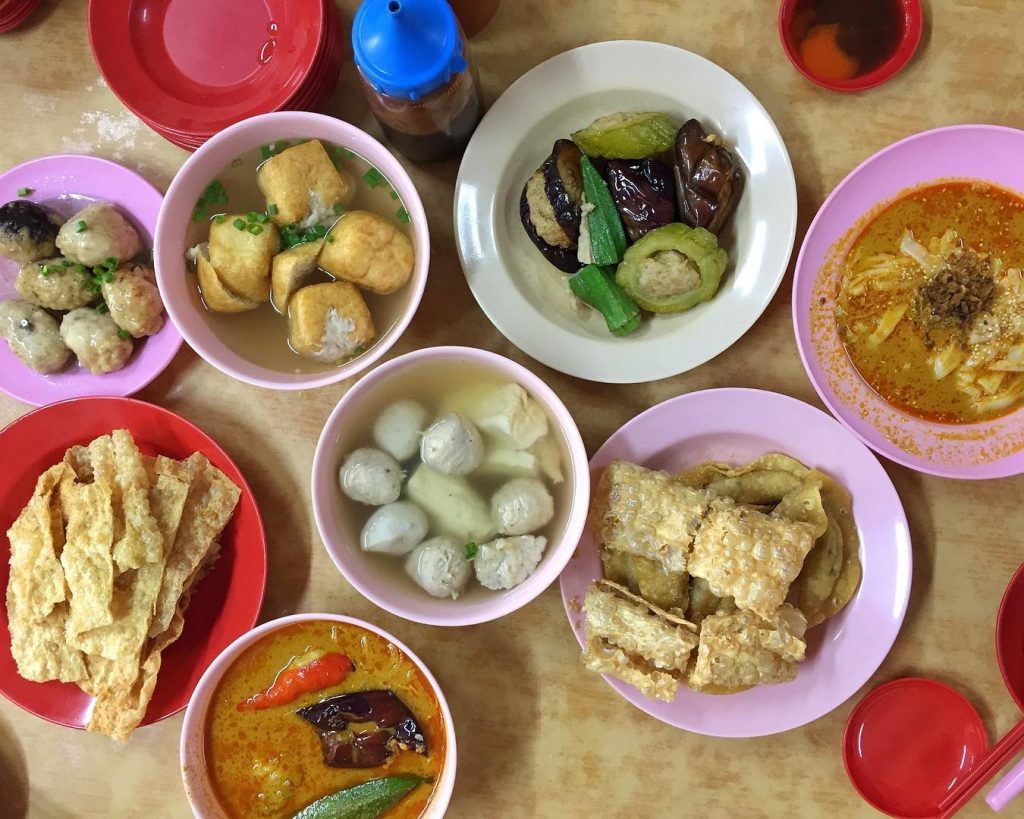 This Hakka Yong Tau Fu restaurant has been operating for more than 30 years and their food is still said to be top notch. Instead of deep frying their yong tau fu, they actually pan fry it – which is one of the difference between other stalls. Their popular yong tau fu has got to the fried beancurd skin. It is skimmed with fish paste and later on fried to perfection giving you that nice crisp.
Hours: 9.30am-3pm, closed on Mondays
Address: 23, Jalan Jejaka 2, Maluri, 55100 Kuala Lumpur, Wilayah Persekutuan Kuala Lumpur

10. STAGE Cafe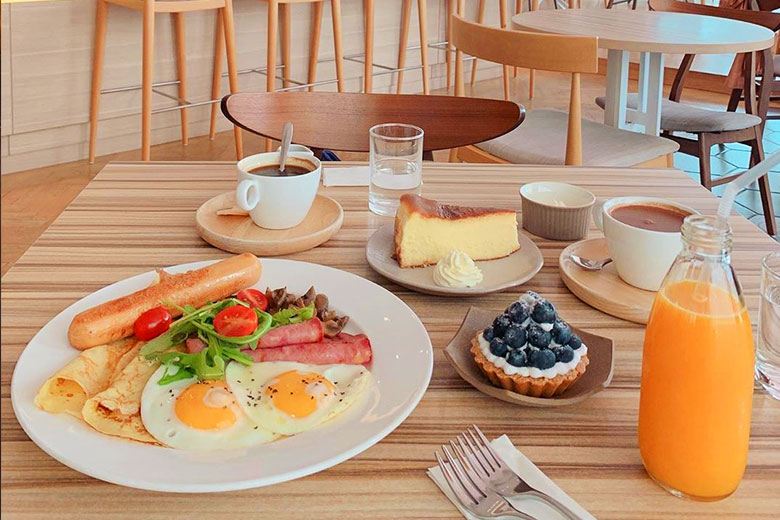 Offering coffee that is finished with a beautiful latte art, be sure that you'll be up all day with their beaming delights. Famous for their fluffy soft texture cake, their Friendship Cake is paired with a Jasmine Tea Chiffon Cake with Coffee Caramel Sauce. It looks rather quite interesting and as for the taste, the caramel sauce enhances the flavour of the chiffon cake – making it a good combo.
Hours: 9am-7pm (Monday, Wednesday, Thursday), 11am-11pm (Friday-Saturday), 10am-10pm (Sunday), closed on Tuesdays
Address: 2-1, Jalan Temenggung 29/9, Bandar Mahkota Cheras, Cheras, Kuala Lumpur