Food & Drinks
10 Breakfast Places in Klang That'll Give You A Productive Day Ahead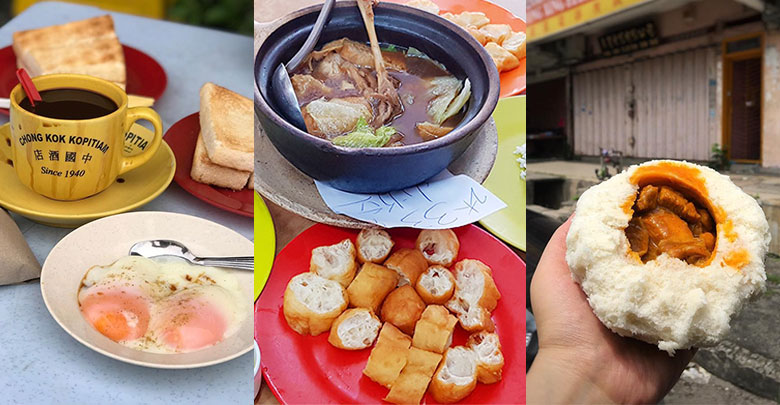 Klang is one of the most underrated foodie cities in the Klang Valley, often overshadowed by other prominent places such as Kuala Lumpur and Petaling Jaya. For many of us, Klang is just a lesser known town across the channel from Shah Alam. However, you'll be surprise to find out that Klang is homed to many legendary eateries!

Since there are just too many places to be listed in one article, we're going to start by exploring the best breakfast spots in this city. Klang has no shortage of amazing breakfast eateries, and we've listed only some of those places for you to fuel up for your busy day ahead.
Here are our 10 Breakfast Places in Klang That'll Give You A Productive Day Ahead!
1. Weng Heong Bak Kut Teh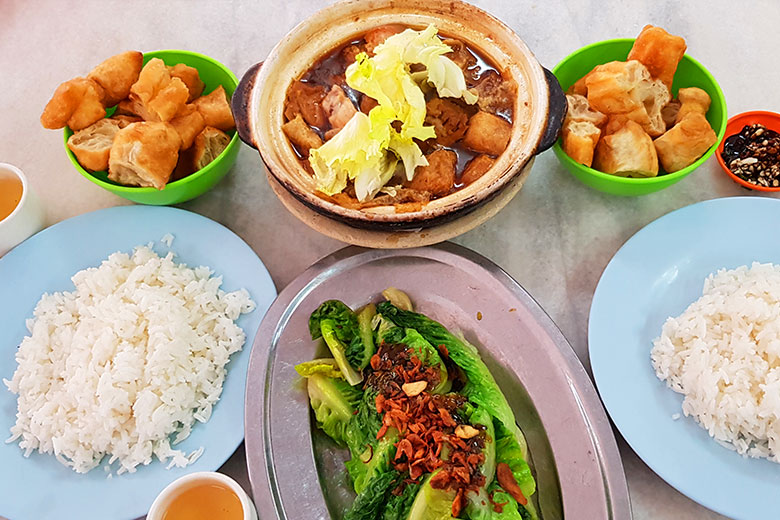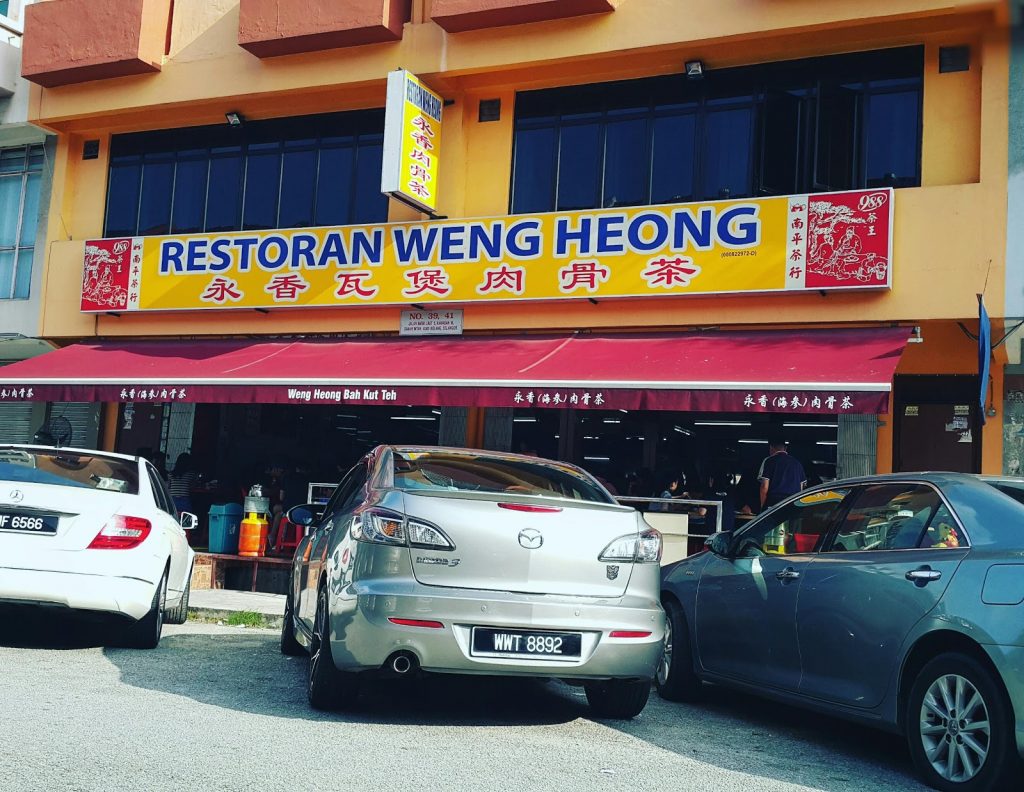 Weng Heong Bak Kut Teh is said to be the most popular Bak Kut Teh restaurant in Klang. They serve two types of Bak Kut Teh, the soup style and the dry style. Though their dry style is more sought after, their wet one is also pretty delicious. Their savoury soup and tender meat is what make them so tempting for local patrons.
Address: 39 & 41, Jalan Batai Laut 5, Taman Intan, 41300 Klang
Operation Hour: 8 am – 8 pm (Closed on Mondays)
2. Chong Kok Kopitiam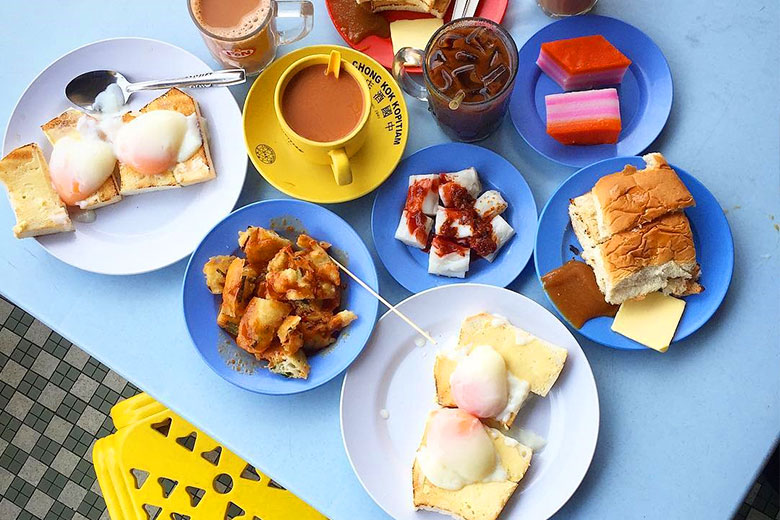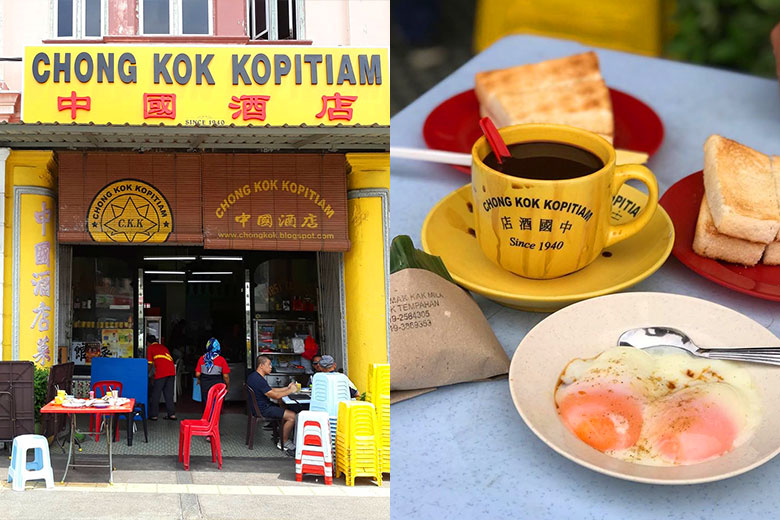 It's quite a common sight to see 3 races dine under one roof in Chong Kok. Their coffee which is thick and fragrant is one of the must order. Almost every table had a cup of it. Pair with half boiled egg and kaya toast, you got yourself a satisfying breakfast. Besides that, their Nasi Lemak is another popular item in the coffee shop. The sambal is spicy yet make you crave for more.
Address: 5, Jalan Stesen, Kawasan 1, 41000 Klang, Selangor
Operation Hour: 6.30 am – 5 pm
3. Choon Guan Coffee Shop 1956
Choon Guan Coffee Shop is famous for something you might not expect in Klang. Authentic Hainanese Chicken rice balls can be found here, and they use kampung chicken for better texture. However, their signature is the homemade kaya toast. And be sure to start your day with their classic Hainan Coffee when you are here.
Address: Lorong Amarasegara, Kawasan 12, 42000 Pelabuhan Klang, Selangor
Operation Hour: 6 am – 4 pm (Closed on Tuesdays)
4. Teluk Pulai Bak Kut Teh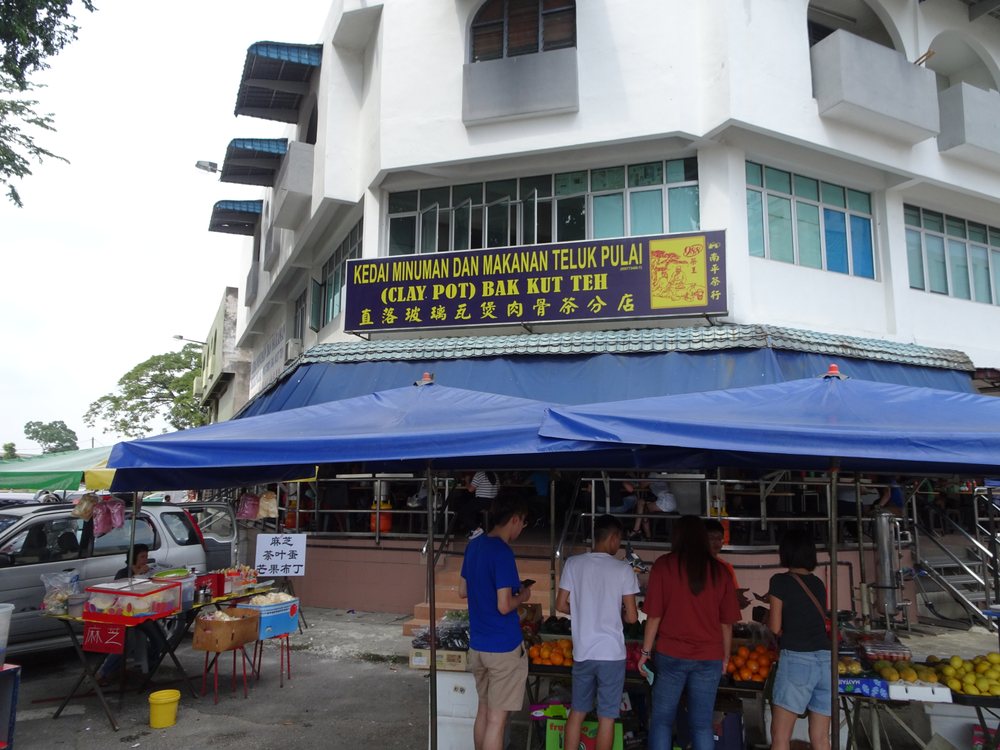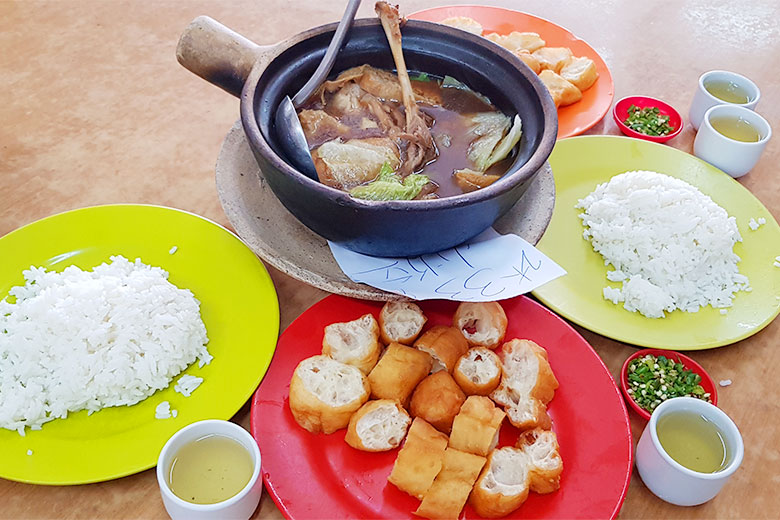 Established back in the 70s, Teluk Pulai Bak Kut Teh has long established itself for decades here in Taman Indan, Klang. One of the best Bak Kut Teh in Klang, they have the soup and dry type. Better known for their meat – juicy, tender, and melt in your mouth. The cuttlefish and salted fish are tasty too.
Address: 32, Jalan Batai Laut 5, Taman Intan, Klang, Selangor
Operation Hour: 7 am – 3.30 pm
5. Klang Food Centre (Handmade Pau)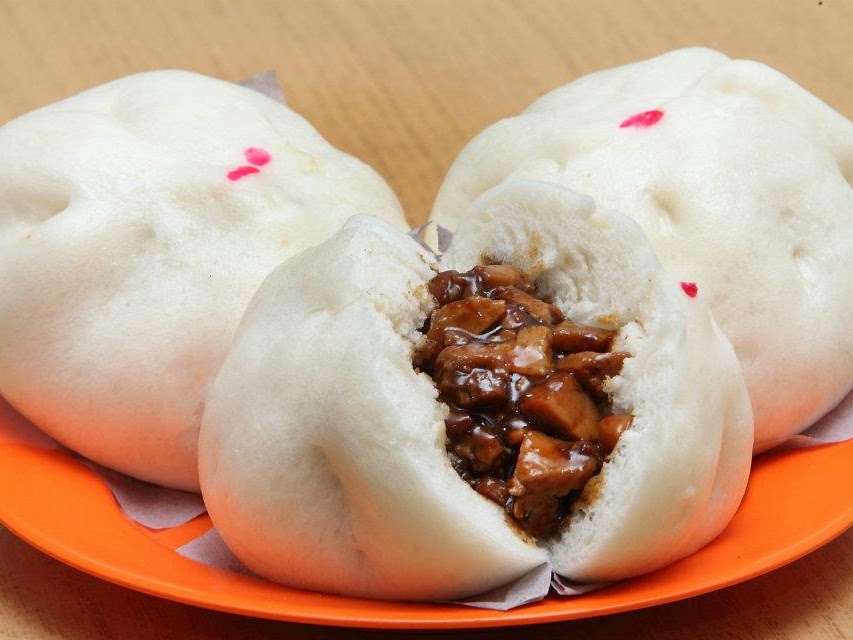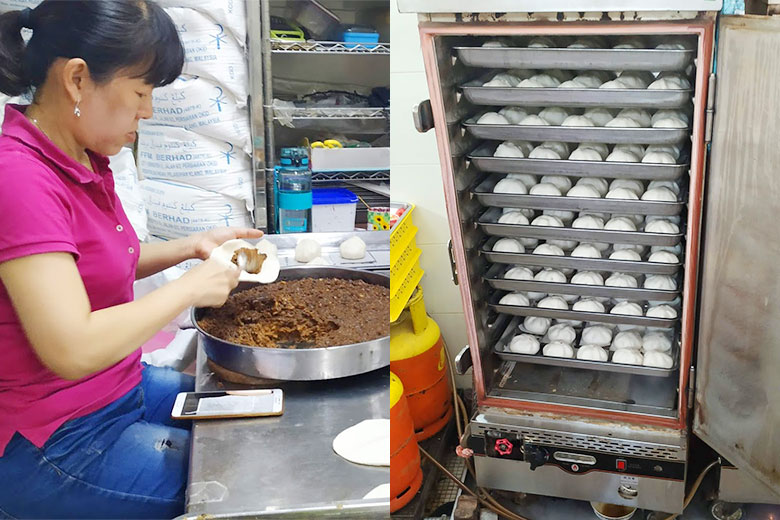 Pau are one of the staple breakfasts for Chinese. Based on history they are invented by Zhuge Liang back in 3rd century. Here in Klang, there is a legendary pau stall, everything is made on-the-spot from scratch, from rolling the dough to steaming. There are many flavours available. Among them, Curry Chicken pau, Charsiew pau and Muicai pau are the local favourite.
Be aware though, as the hot steamy pau is often accompanied by a long queue.
Address: 10, Jalan Batai Laut 5, Taman Intan, 41300 Klang, Selangor
Operation Hour: 7 am – 6 pm | 7 am – 2 pm (Sundays)
6. Jalan Batai Char Kuey Teow
Next up is the Jalan Batai Char Koay Teow. It has big prawn, crunchy tauge and flavourful koay teow. It is worth noting, however, that pork lard is not in this plate of Char Koay Teow. The chillies are decently spicy. And the pricing is fair for the portion offered, especially the prawns.
Address: 18a, Jalan Gelugor, Kawasan 17, 41150 Klang, Selangor
Operation Hour: 9 am – 3 pm
7. Kedai Makanan Selvaa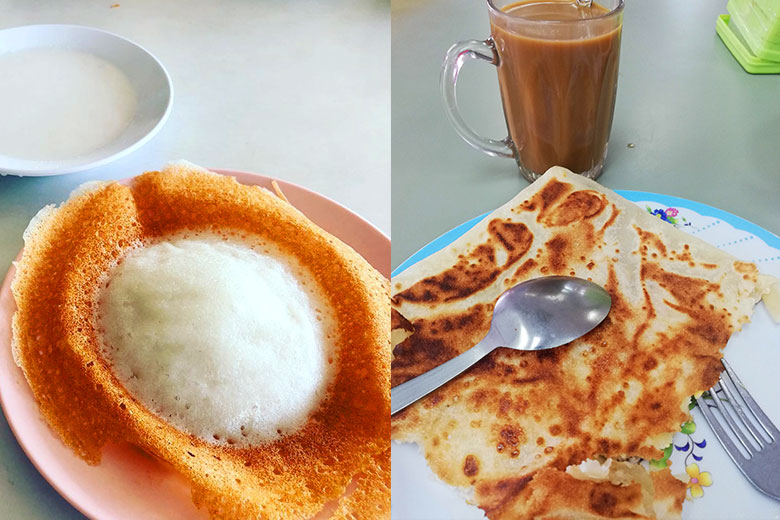 Kedai Makanan Selvaa may look like your standard Indian/Mamak restaurant on the outside, but locals know this Taman Melawis gem for its crispy roti canai. Aside from that, their puri, tosai, mixed rice are equally as good too.
Address: 61, Jalan Raya Barat, Kawasan 1, 41100 Klang, Selangor
Operation Hour: 6.30am – 7pm
8. Jai Hind Restaurant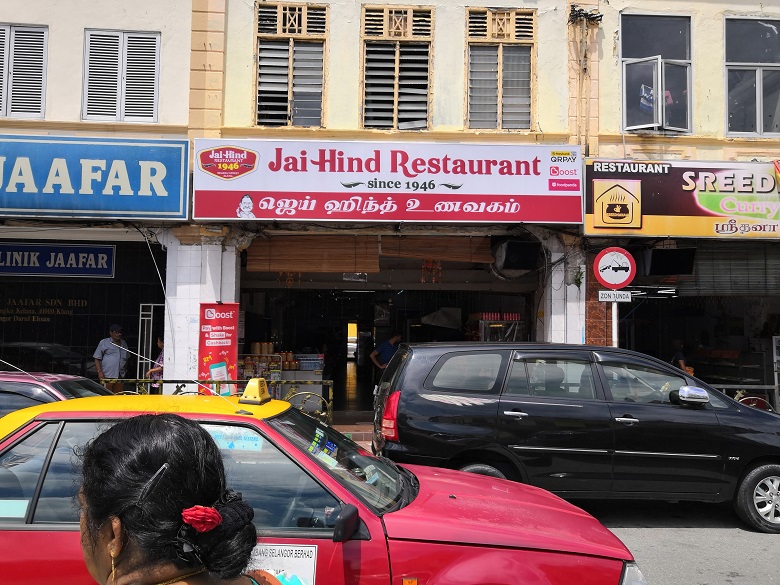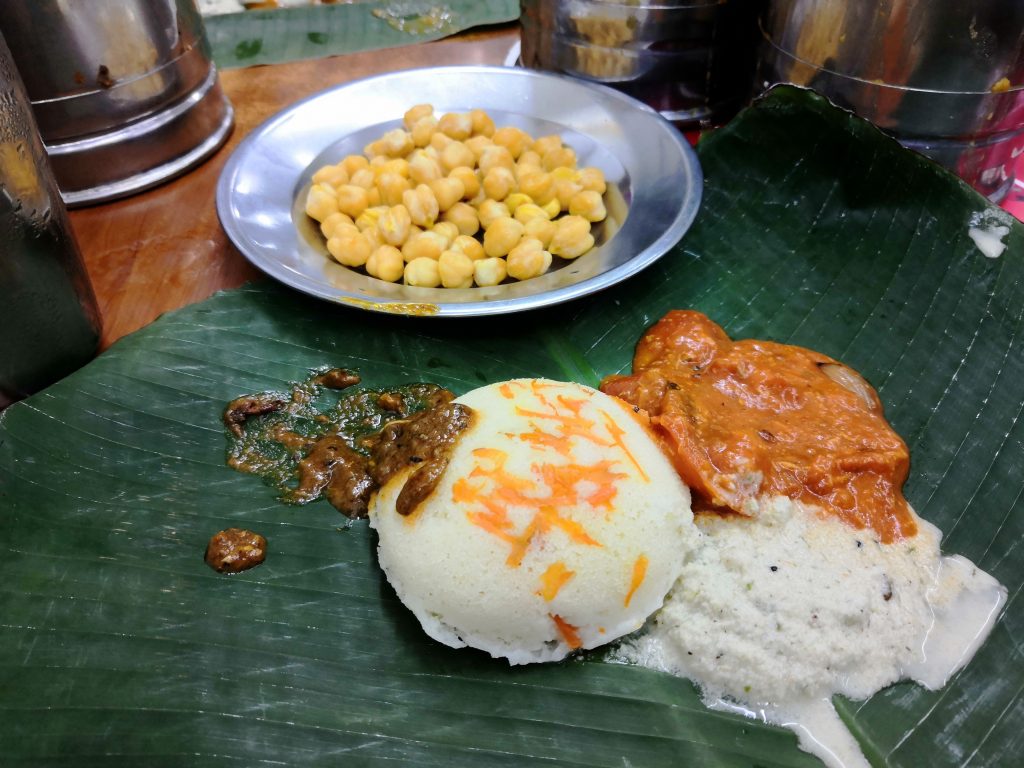 Not an avid fan of a heavy breakfast? Then this has got to be the lightest of them all. Jaihind in particular stood out for their Rawa Idli, served with chutney and curry. The bright yellow coloured Rawa Idli topped with carrots bits looks extremely tantalizing and will leave you wanting more after taking one bite. This place is packed with patrons daily, obviously here for the breakfast rush.
Address: 1931, Jalan Tengku Kelana, Kawasan 1, 41000 Klang, Selangor, Malaysia, 41000, Klang
Operation Hour: 6.30am – 10.30pm
9. Kah Ping Mihunker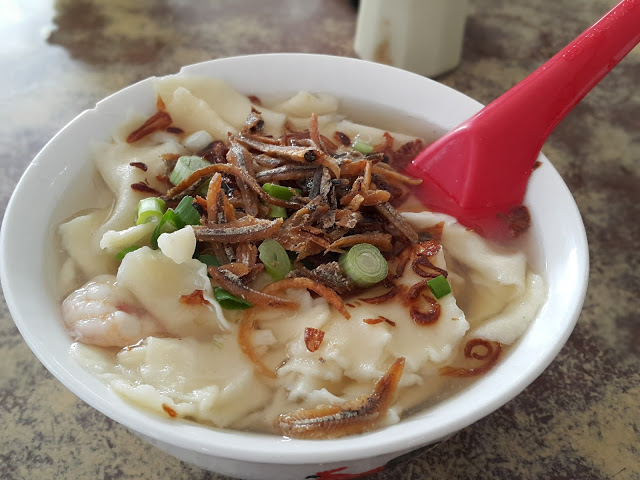 Pan mee or mihunker when done right, is comfort food for breakfast. The most popular mihunker in Klang has got to be Kah Ping at Jalan Gelegor's food court. You might familiar with this stall as it share the same location as Jalan Batai Char Kuey Teow. A bowl of mihunker in Kah Ping comes with hand torn dough, pork slices, liver, anchovies, and shrimps. Egg is available for add-on for a reasonable price. Aside from mihunker, they also serve loh mee, pan mee, yee mee, and so on.
Address: 18a, Jalan Gelugor, Kawasan 17, 41150 Klang, Selangor
Operation Hour: 9am – 4pm (Closed on Thursdays)
10. Thye Huat Kopitiam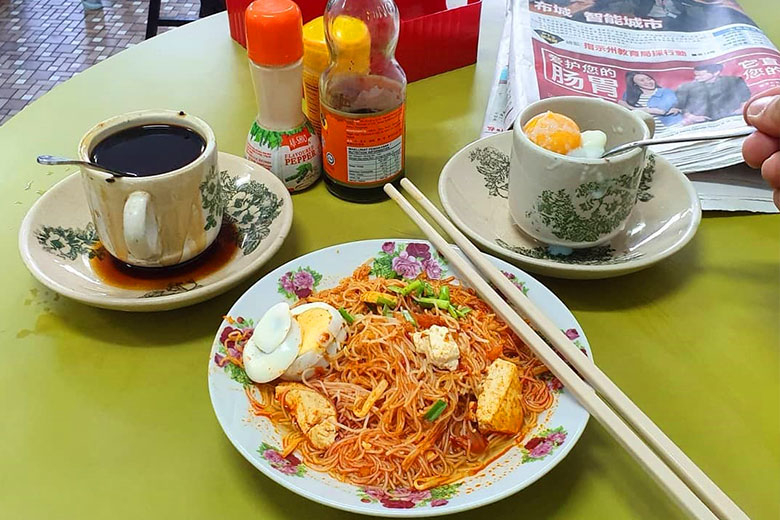 Thye Huat Kopitiam is an old school coffeeshop that exude nostalgic vibes in spades. Food here are simple yet have a long lasting impact, suitable for everyone. The mee siam and mee rebus are the most popular items here. Classic like soft-boiled egg and coffee are available too. Make sure to try their homemade yam cake too if you have room to spare.
Address: Lorong Lang, Taman Berkeley, 41150 Klang, Selangor
Operation Hour: 7am – 11am (Closed on Sundays)