Food & Drinks
These 10 Places in KL & PJ Serves Mouth-Watering Thai Food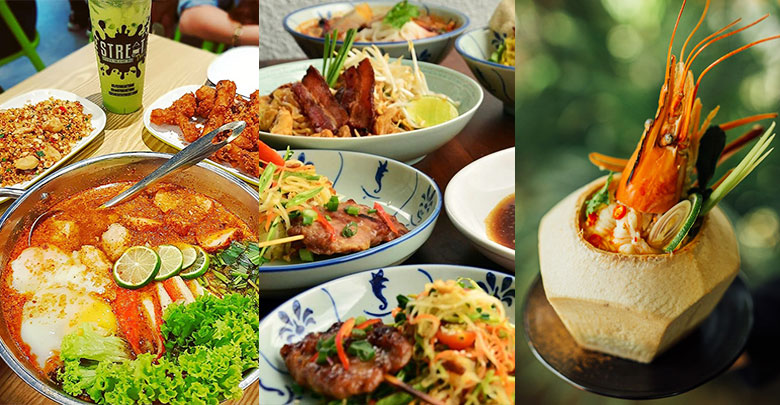 There is never a time where we crave to have a certain cuisine at that particular day. Pad Thai, Green Curry or Tom Yum seems to be a good choice. There are plenty of places that serves their version of Thai cuisine in KL and PJ, and from trendy fusion dishes to authentic Thai food, you can't go wrong with any of the listed Thai restaurants below.
With that said, here's 10 Places in KL & PJ Serves Mouth-Watering Thai Food
1. Streat Thai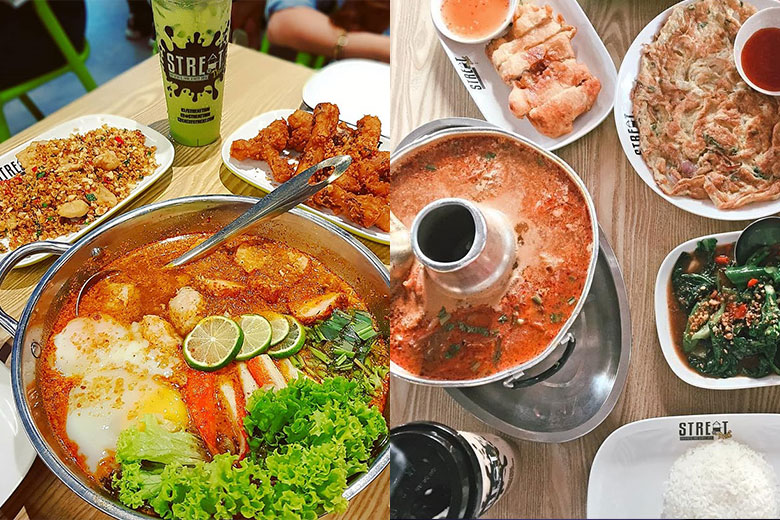 Why fly all the way to Thailand for a classic taste of Thai street food, when you can enjoy it at Streat Thai, itself. Not only their dishes are delicious but it is also reasonably priced. Everything over here is freshly made so if you're in the mood for some Thai street food, you know where to go.
Hours: 11.30am-10pm (Weekdays), 11.30am-11pm (Friday-Saturday), closed on Sundays
Address:
Jaya One: 100-G.001 The School No. 72A Jalan Universiti, 46200, Petaling Jaya, Selangor
Bangsar South: 7, Unit G-3, Level G, Nexus, Bangsar South City, Jalan Kerinchi, Bangsar, 59200 Kuala Lumpur
Kepong Village Mall: 3, Jalan 7A/62A, Bandar Menjalara, 52200 Kuala Lumpur
2. Erawan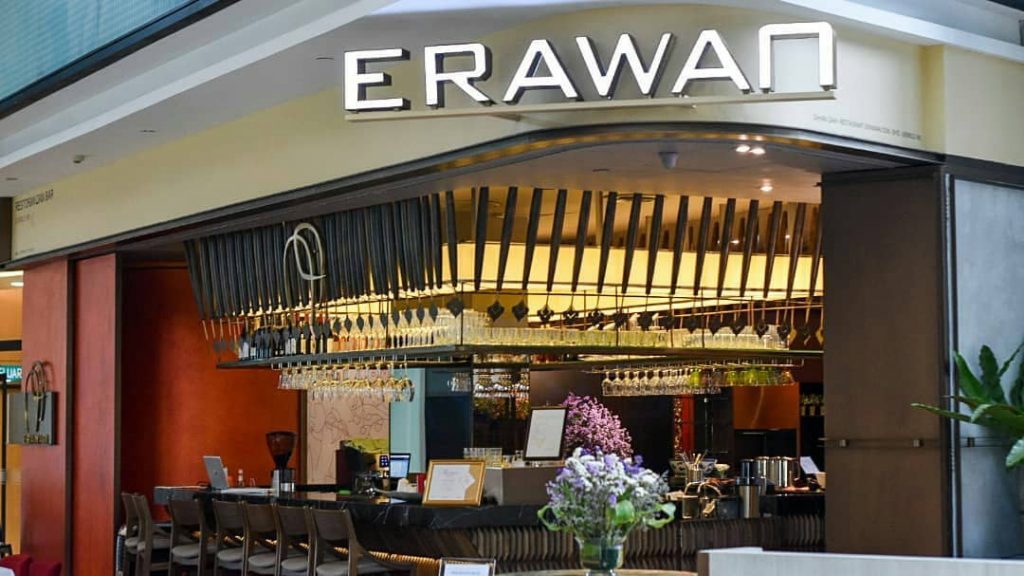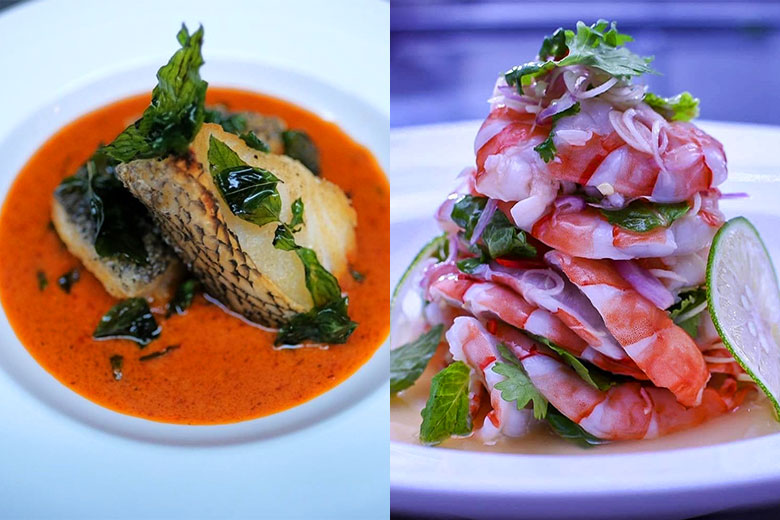 This family run business called Erawan comes from the name of the Elephant God in Thai. When you dine in, you will come across the the beautiful surroundings and fantastic porcelain wares. Their dishes are fused with Western ingredients without any tweaks to the traditional Thai cuisine. Everything is made from the heart so expect the dishes to be amazing.
Hours: 11am-10pm
Address: Lot L1-17-18, First Floor DC mall, Plaza DC Damansara City, 6, Jalan Damanlela, 50490 Kuala Lumpur
3. Tiffin's (Non Halal)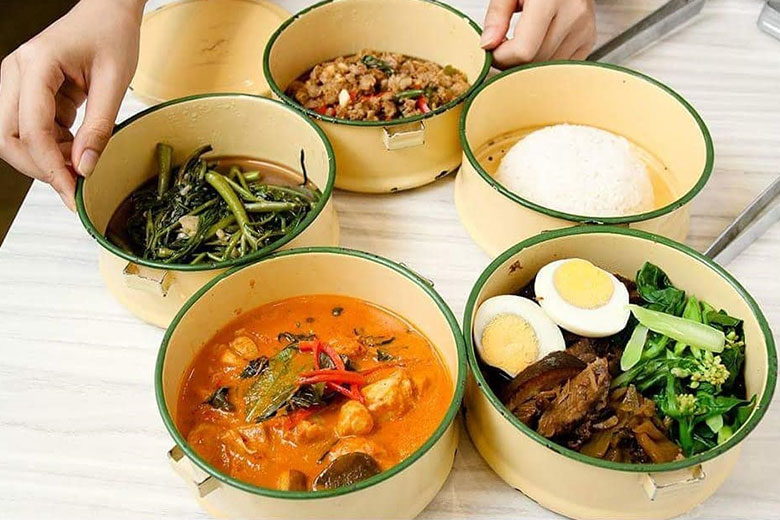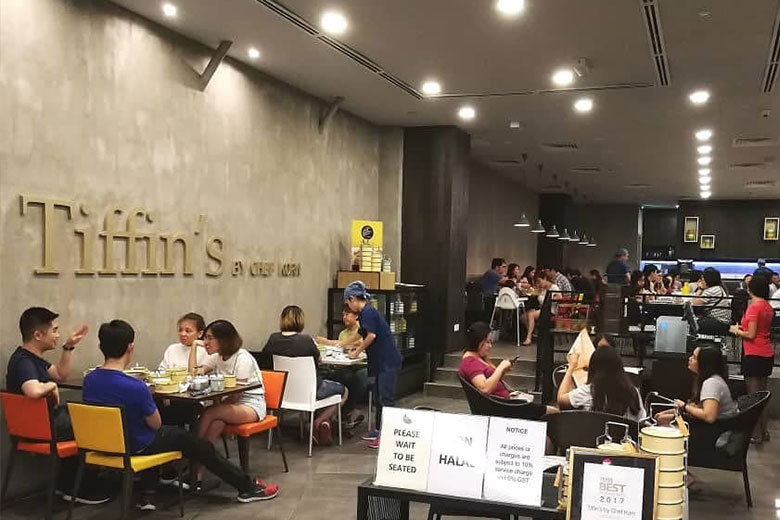 Tiffin's By Chef Korn is one of the most interesting Thai restaurants in Mid Valley Megamall, bringing Thai village food and delicacies to foodies. Their unique presentation of Thai dishes in tiffin carriers that gives you a Peranakan Place kind of vibe. Make sure you try out their Fire Balls, Beef Ball Noodles, Tom Yum Noodles for an appetising meal.
Hours: 10am-10pm, daily
Address: T068 & T069, 3rd Floor, Mezzanine (North Court, Lingkaran Syed Putra, Mid Valley City, 58000 Kuala Lumpur, Federal Territory of Kuala Lumpur
4. Veg Fish Farm Thai Restaurant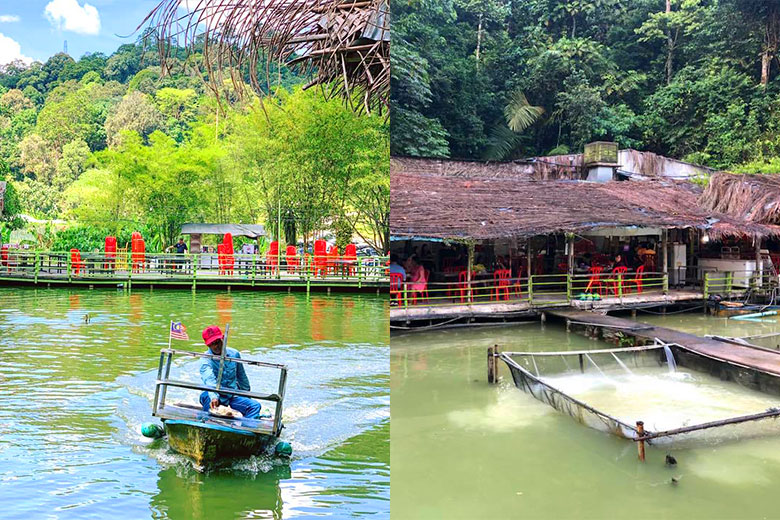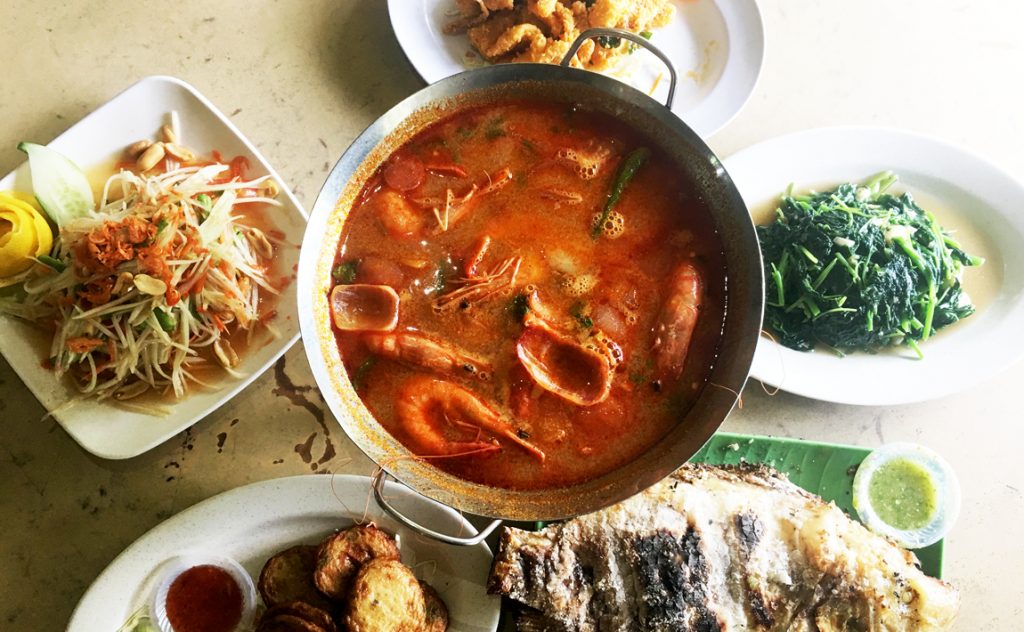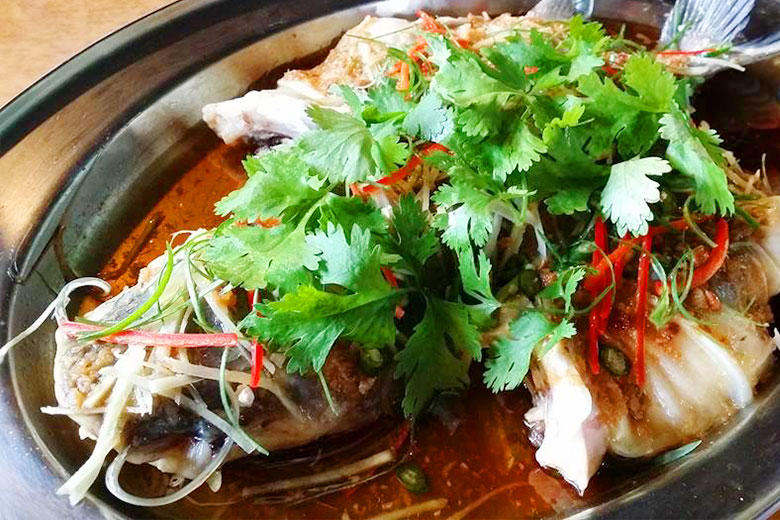 Located on a remote hill in Bukit Ampang and surrounded with a farm and fish pond, makes you feel like you're out of KL. Their huge menu selection will make you quite overwhelmed but be sure to get your palates ready as every dish tastes fantastic. Try out their Red Seafood Tom Yum and the BBQ Tilapia as it is known to be one of the many favourites.
Hours: 11am-11.30pm, daily
Address: KM4, Jalan Hulu Langat, 68000 Ampang, Selangor
5. Rama V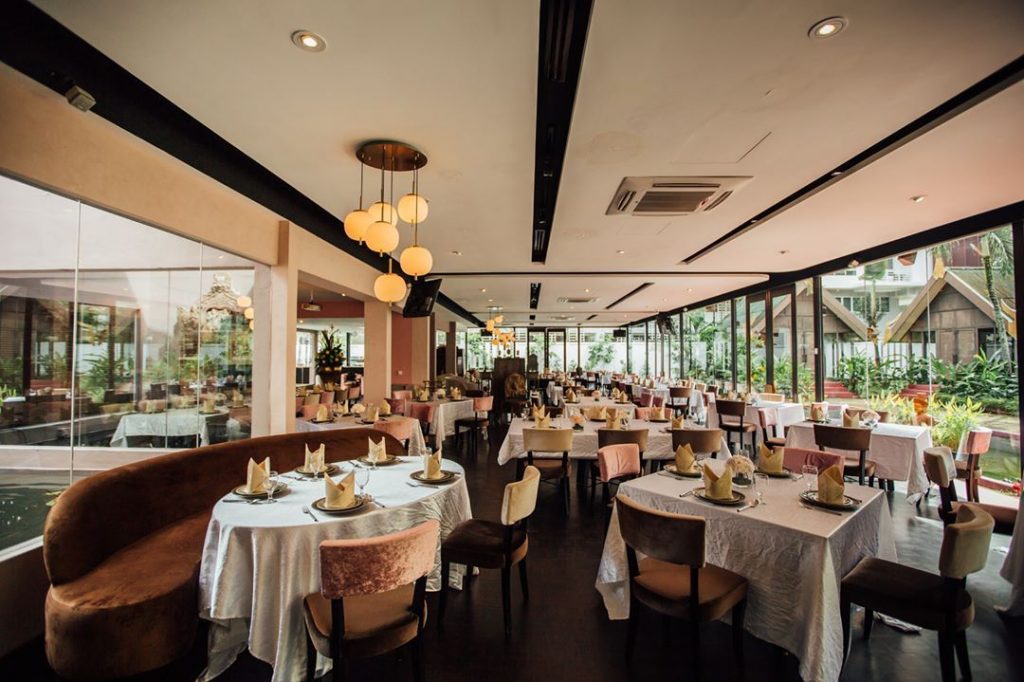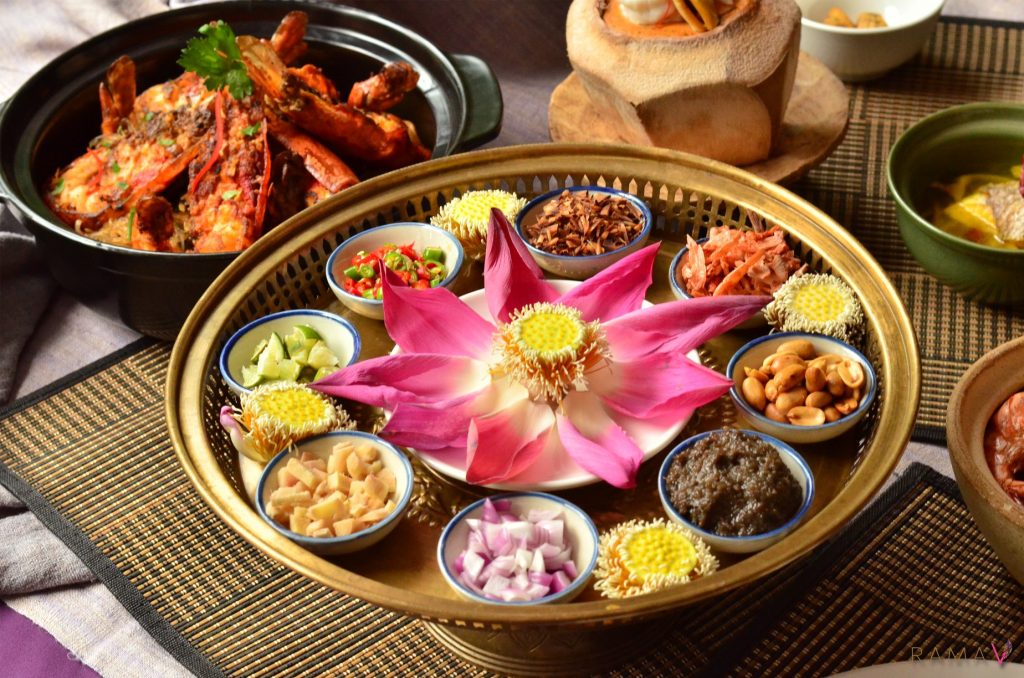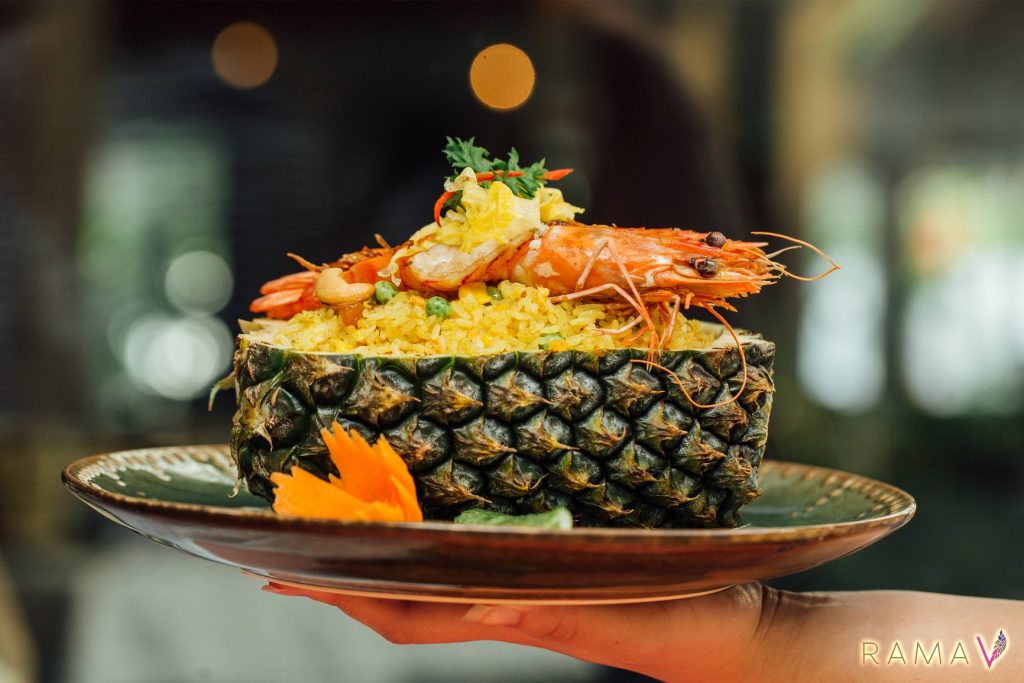 This restaurant has taken the attention with its fine dining Thai cuisine and exquisite ambiance. There are so many amazing dishes that are all served in intricate presentation. Don't forget to try out their signature Chor Ladda, Thung Ngen Yueng, Popiah Sod, Green Curry Chicken and Roast Duck Red Curry With Lychee. Before you leave, take a small exercise by walking around koi pond. It also provides a nice scenery to take photos.
Hours: 12–3pm, 6.30–11pm, daily
Address: 5, Jalan U Thant, Kelab Golf di Raja Selangor, 55000 Kuala Lumpur, Wilayah Persekutuan Kuala Lumpur
6. Frame Thai (Non Halal)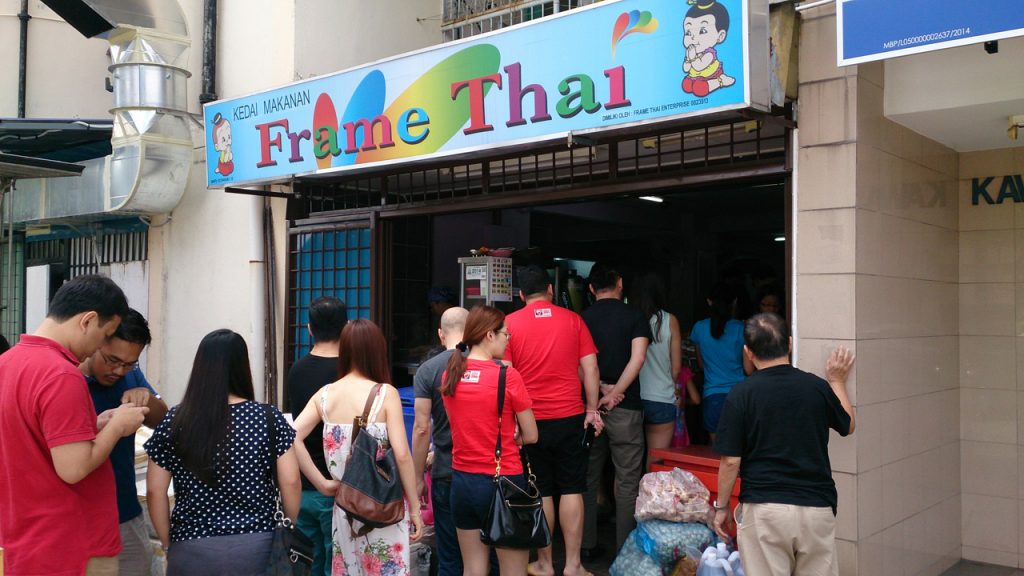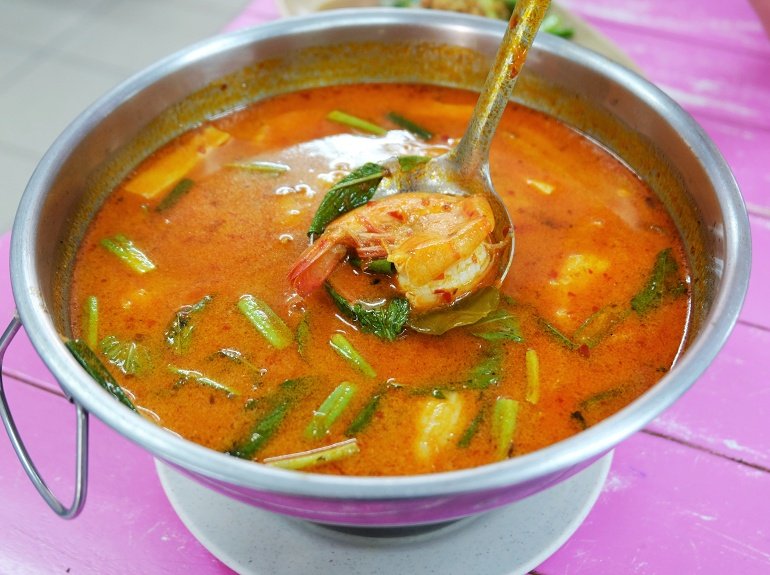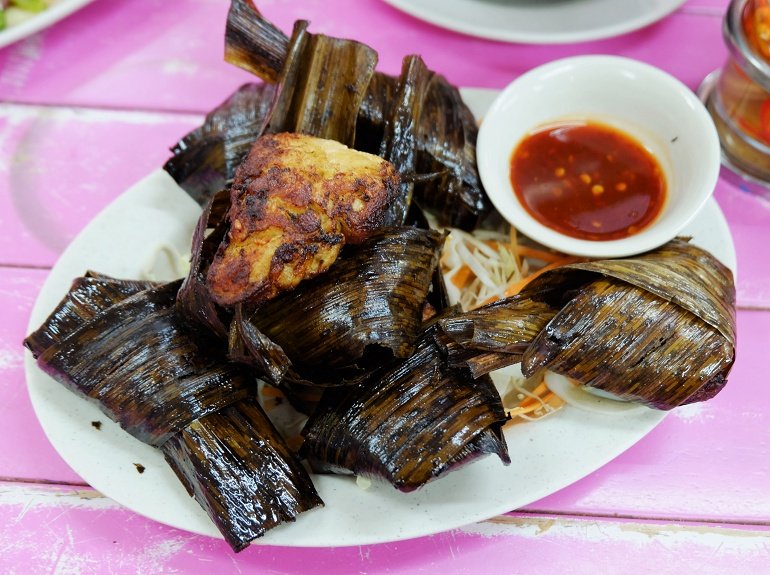 This small town shop may not seem appealing to the eyes, but when it comes to their dishes – they certainly know what they're doing. It seems to be one of the places where you can find Thais enjoying their home cuisine. If the locals are there having a meal, then it must be worth the shot. If you're into spice, then you should go for the Spicy Basil Chicken Rice that is served with a fried egg on the side.
Hours: 10am-8pm, closed on Wednesdays
Address: AG-3, Ground Floor,Block A, Happy Mansion, Jaya,, Jalan 17/13, Seksyen 17, 46400 Petaling Jaya, Selangor
7. Ban Rao (Non Halal)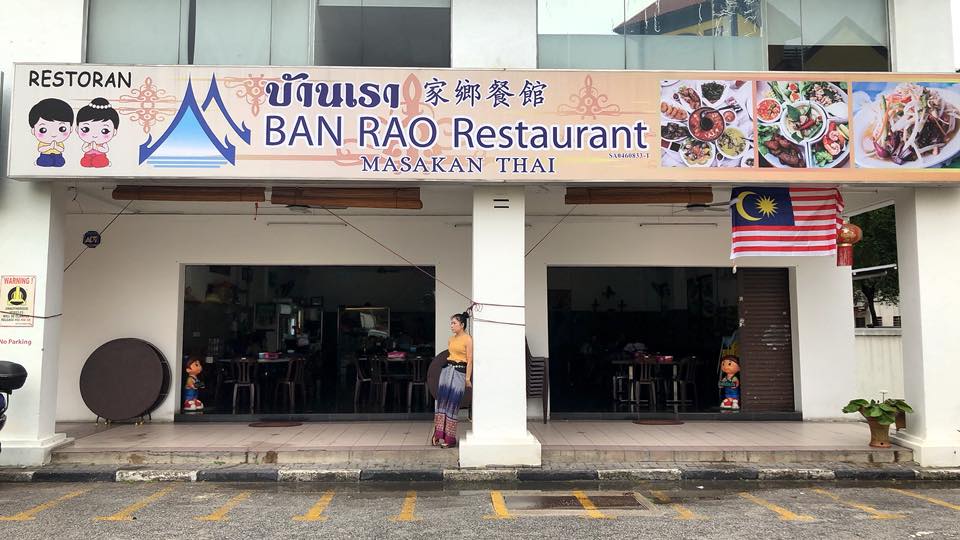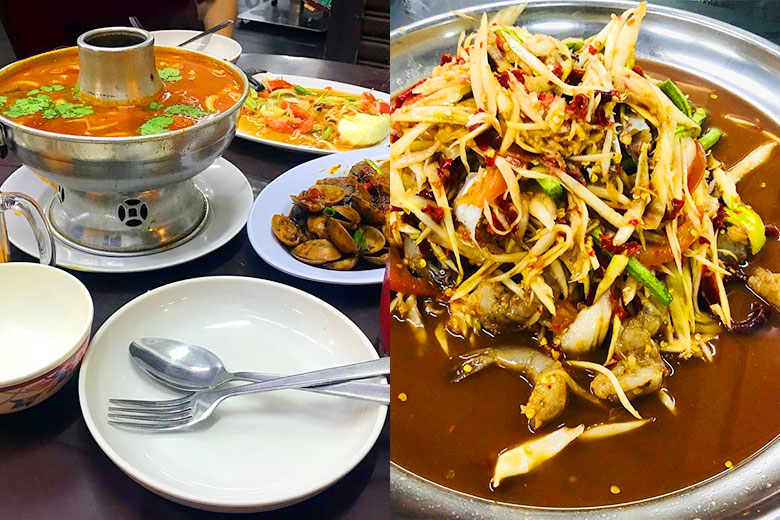 Some nights — rainy ones especially — call for a comforting pot of Tom Yam soup. What started off a simple Thai food stall in a coffee shop, is now expanded to having their own restaurant. Ban Rao is helm by a Thai-Chinese family and every dish here is absolutely authentic. There may be a language barrier when ordering dishes but it's absolutely worth it as you'll get to taste one of the most authentic Thai food in town
Hours: 4pm-2.00am, daily
Address: A109-110, Block A, Mentari Business Park, Jalan PJS 8/5, Bandar Sunway, 46150 Petaling Jaya
8. Thai Hou Sek (Non Halal)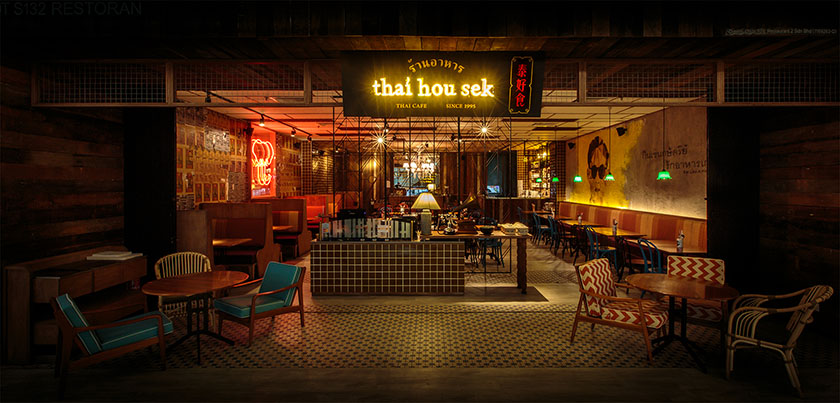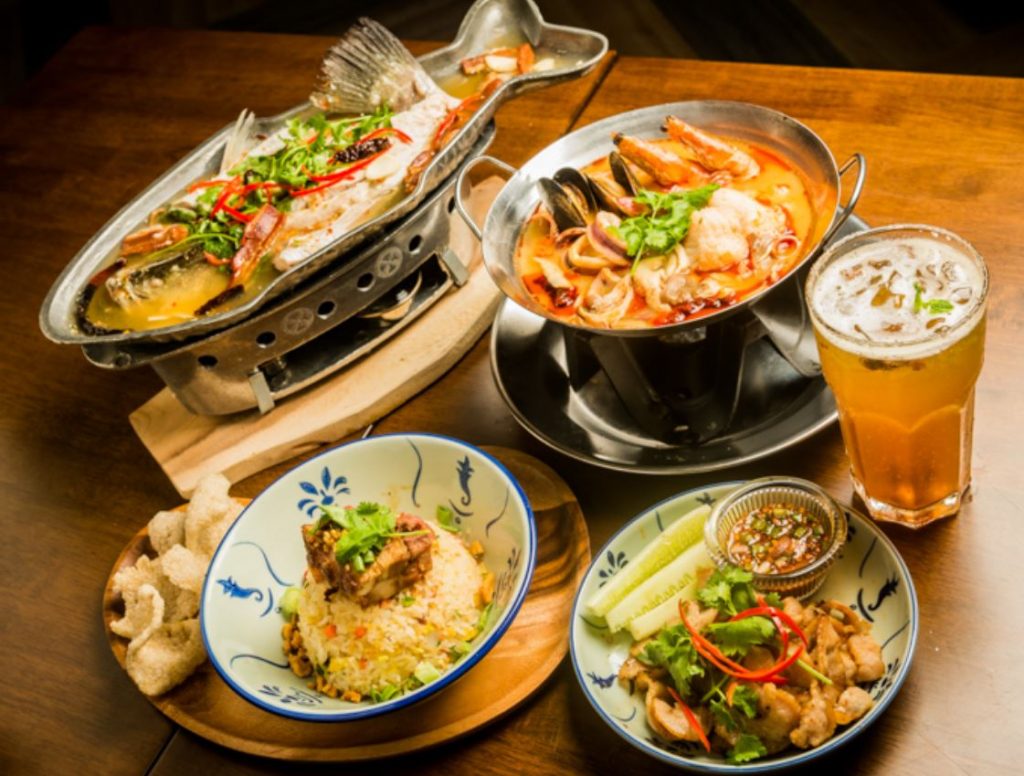 When translated in Cantonese, it simply means "too delicious" and by the looks of their dishes, you'll know why. Thai Hou Sek specializes in serving Thai-Chinese fusion dishes and it's one of the few examples of "Fusion Done Right". Aside from that, if you're a pork lover, you're surely going to love this restaurant. Think Siu Yuk Tom Yum, Siu Yuk Fried Rice, Pork-ilicious Green Curry, Chocolate, Bacon & Baileys and lots more.
Hours: 10am-10pm, daily
Address: Lot S132, 2nd Floor, 1 Utama Shopping Centre, No.1, Lebuh Bandar Utama, Bandar Utama 47800 Petaling Jaya, 47800 , Petaling Jaya, Selangor
9. My Elephant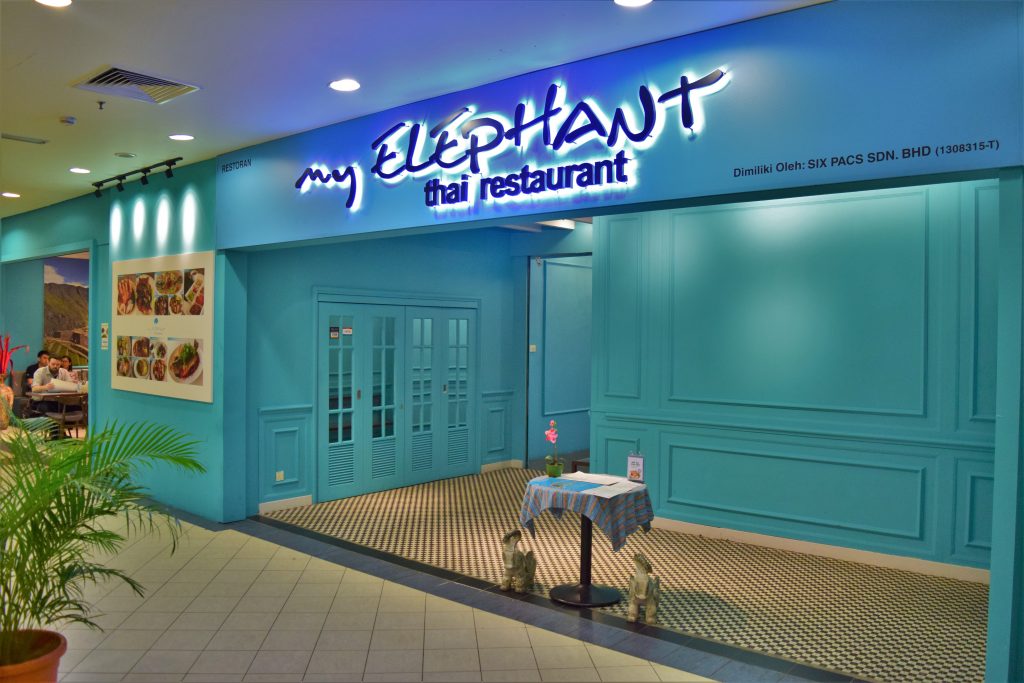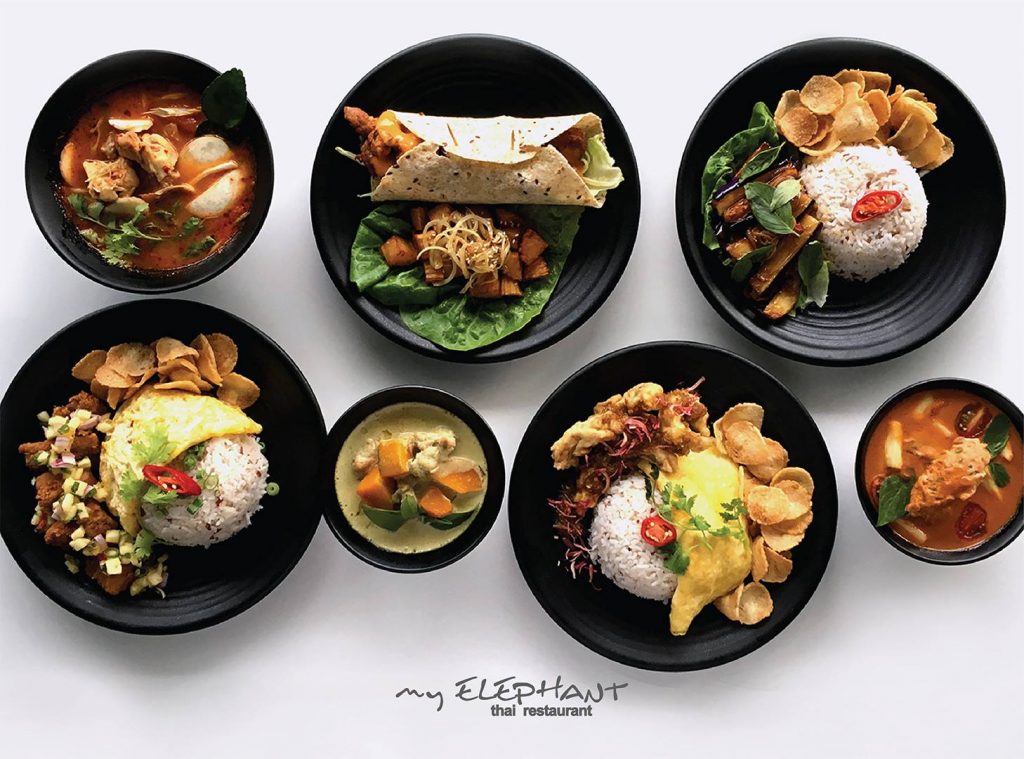 This Thai restaurant gives you a romantic kind of vibe that is perfect for a date night out. Their signature dishes like the Gang Keow Wan Pu Nim Tod Grob aka the Deep Fried Soft Shell Crab with Green Curry has to be one of the must-haves on their menu. The dish gives you a unique taste to the palate that is so worth checking out.
Hours: 12pm-2pm, 6pm-9.30pm, daily
Address: 303, 3rd Floor, Great Eastern Mall, Jalan Ampang, Desa Pahlawan, 55000 Kuala Lumpur, Federal Territory of Kuala Lumpur
10. Tamarind Hill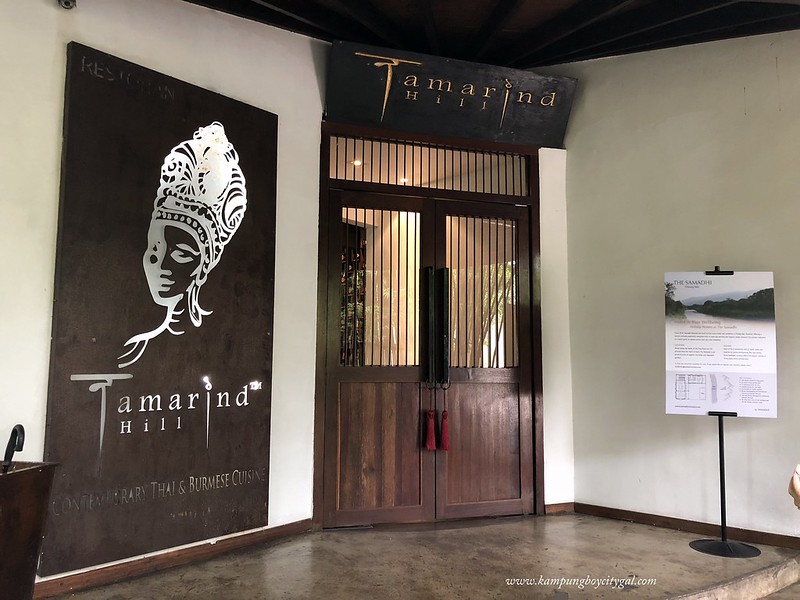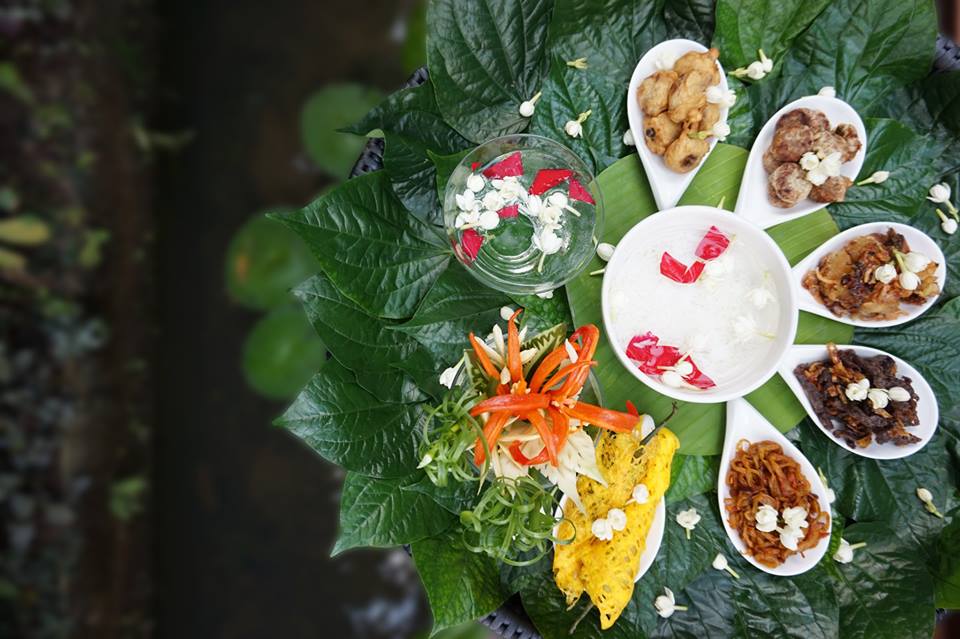 Known for its rustic-luxe dining experience since 1999, Tamarind Hill gives an indulgent, epicurean getaway in the heart of KL. It is a quaint and serene restaurant but the flavours that comes from their dishes are out of this world. They make up with some of the best dishes such as the Grilled tiger prawn wrapped with green mango petals drizzled with tamarind sauce, pan-seared potato and asparagus with a sauce of roasted rice and chilli.
Hours: 11am-11pm, daily
Address: 19, Jalan Sultan Ismail, Bukit Bintang, 50250 Kuala Lumpur