Food & Drinks
10 Best Steamboat Restaurants In KL & PJ You Need To Know In 2020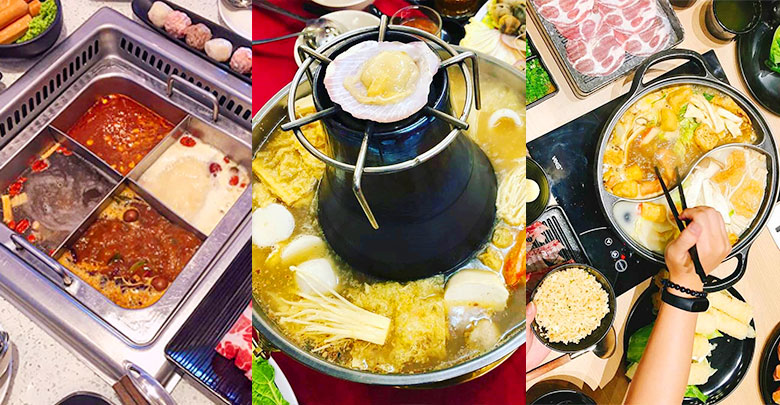 Without a doubt, steamboat has been a great hit among foodies. It's one of the best foods out there that is best enjoyed at special occasions—be it family & friends gatherings, office dinners, or birthday celebrations. It's also one of the most sought after foods during cold rainy days.
With a myriad of steamboat restaurants mushrooming in almost every corner of the streets, it certainly is overwhelming to choose one among all. So we've listed 10 Best Steamboat Restaurants In KL & PJ You Need To Know.
1. Fei Fan Hotpot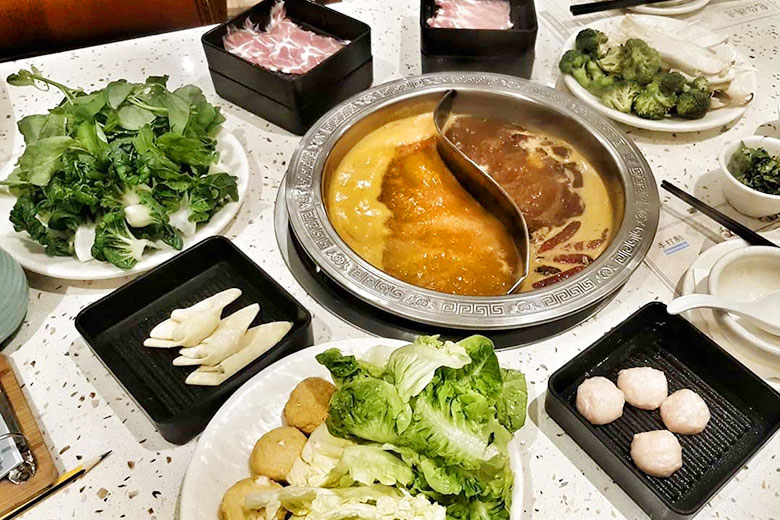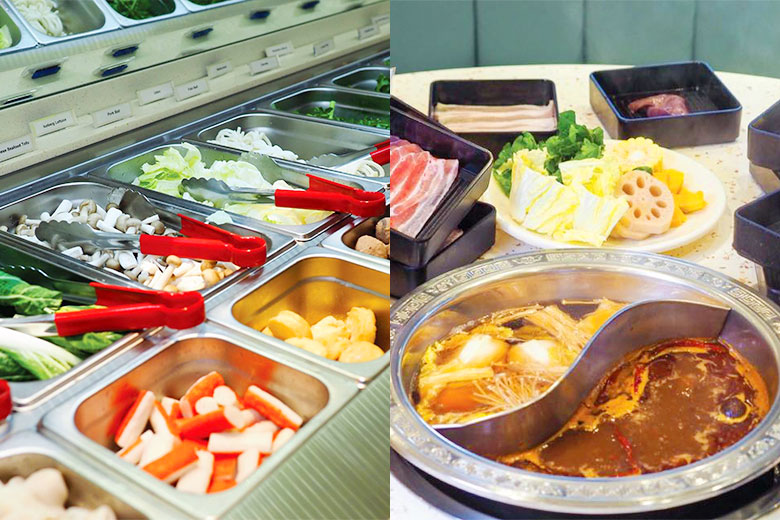 Fei Fan Hotpot is known for their affordable buffet spread (below RM50 per adult), which includes meat slices, homemade meatballs, dumplings, pork belly, pork intestines, pork liver and more. As for soup base, there are four choices to choose from – pork bone soup, pepper pig's stomach soup, tomato soup, and spicy mala soup. All in all, Fei Fan offers great value especially if you have an appetite of a lion.
Hours: 11am – 11pm
Address: Lot G-10 Ground Floor, SS15 Courtyard, Jalan SS15/4G, SS15,
47500, Subang Jaya
Hours: 11am – 11pm
Address: Lot 1F-09, 163 Retail Park, Jalan Kiara, Mont Kiara, 50480 Kuala Lumpur.
2. Red Tavern Pot & Grill 红桃客锅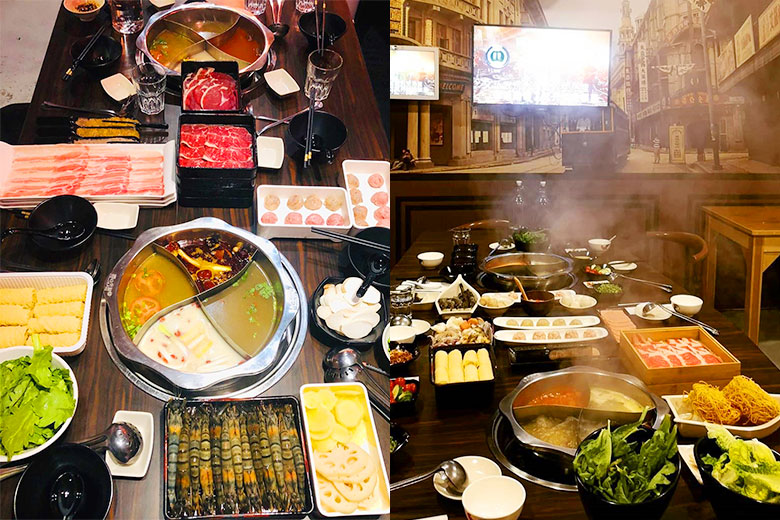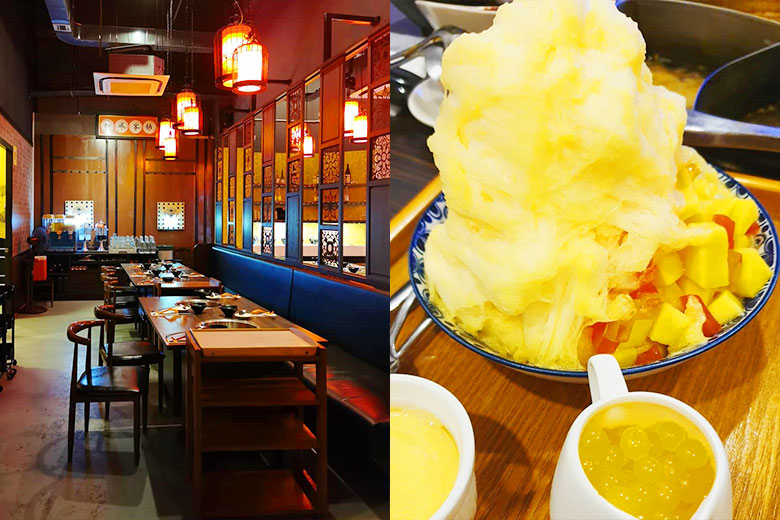 While the buffet prices are on the higher side (around RM90+), the top quality ingredients and soup broth certainly do justice in Red Tavern. Their best sellers are fresh tomato soup and clam soup. The buffet also comes with free shaved ice but depends on stock availability. There's even private karaoke rooms in it, if you come with a small group of friends and family.
Hours: 6pm – 1am, daily
Address: P-01-12 Tropicana Avenue, Persiaran Tropicana, Petaling Jaya
3. ASAP Steamboat & Grill (Halal)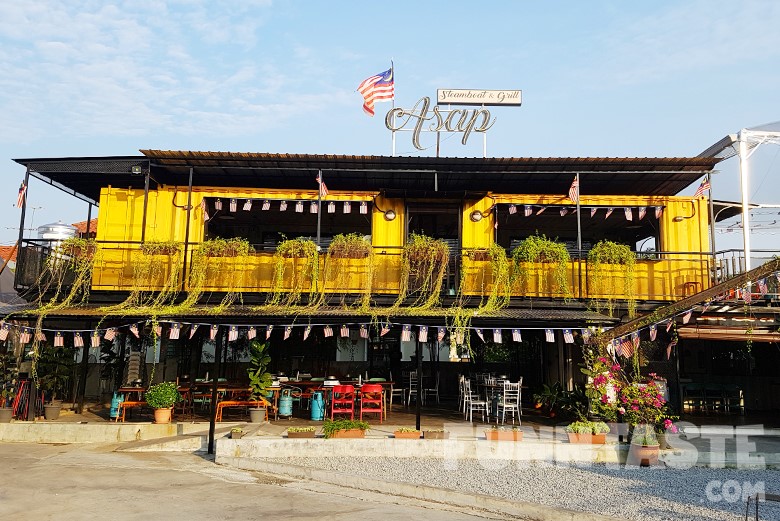 This is the place for those who are looking for Halal all-you-can-eat steamboat and grill buffet. There is a wide selection of raw marinated meats like chicken, beef, fish, and lamb. There is also an assortment of fishballs, shrimp, shellfish, vegetables, mushroom and so much more that you can eat to your heart's content. As for soup base, you can choose between their Chicken Soup, Tom Yam Soup and Curry Laksa Soup.
Hours: 6pm – 12am
Address: 94, Jalan Tempinis, Kampung Tengah A, 47100 Puchong, Selangor
4. Kuro Japanese Steamboat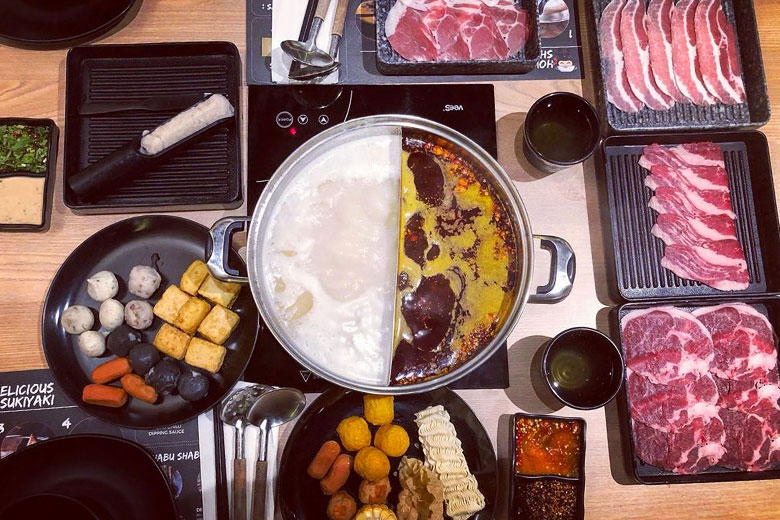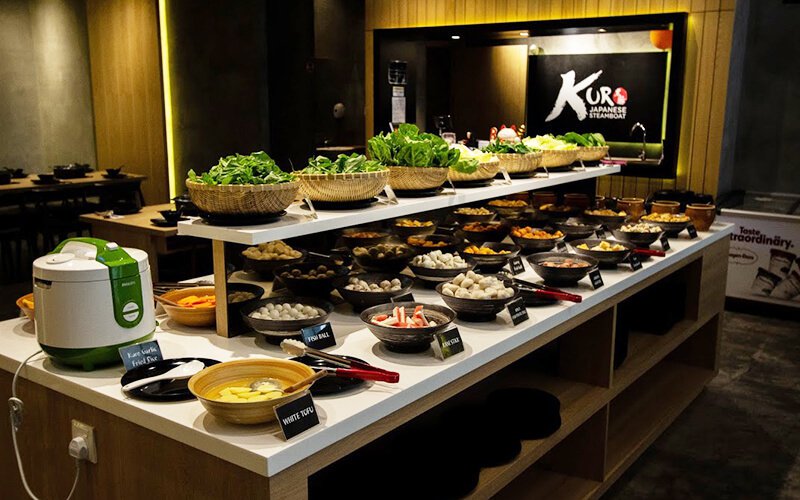 There are many Sichuan hotpot in Plaza Arkadia, but if you want something different, Kuro Japanese Steamboat should be right up your alley. This Japanese steamboat buffet specializes in Japanese Wagyu Beef and Australia Wagyu Beef. They also serve free flow Haagen-Dazs ice cream.
Hours: 11.30am – 3.30pm, 6pm – 11pm
Address: F-G-03, Plaza Arkadia, No.3, Jalan Intisari Perdana, Desa Parkcity, 52200, Kuala Lumpur
5. Mu Tong Yu Steamboat 张记木桶鱼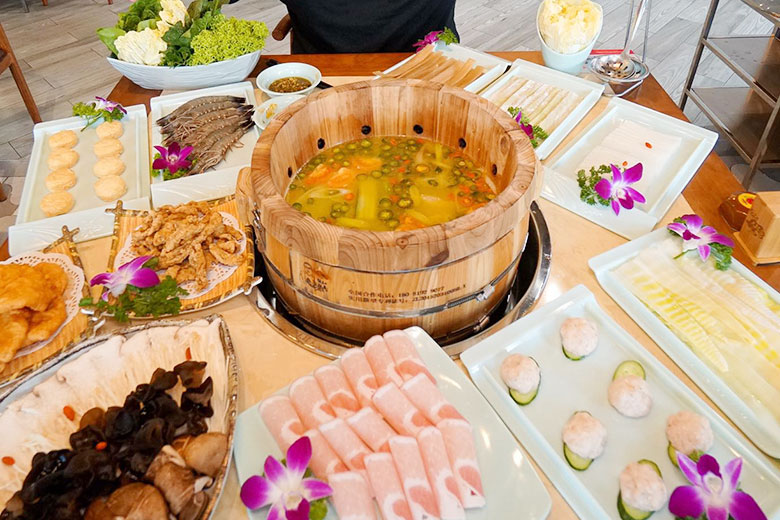 Mu Tong Yu has over 600 outlets across China and they have expanded to Malaysia last year by opening their first outlet at 3 Damansara Mall. For the uninitiated, Mu Tong Yu's steamboat as the dish is served in wooden bucket which is rare among other hotpot restaurants. To get started, diners can pick their desired fish to pair with the steamboat, choices are Tilapia, Toman or Patin which are all freshly slaughtered upon order to ensure diner enjoy the most tender fish fillets.
Hours: 11am – 2.30pm, 5.30pm – 11pm
Address: 3 Damansara Mall, G-39B & 39C Ground Floor, No 3, Jalan SS20/27, Damansara Intan, 47400, Petaling Jaya
6. Beauty In The Pot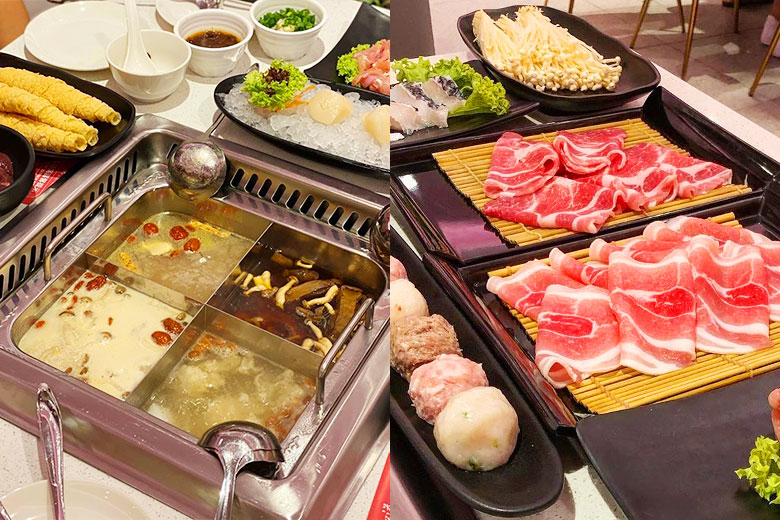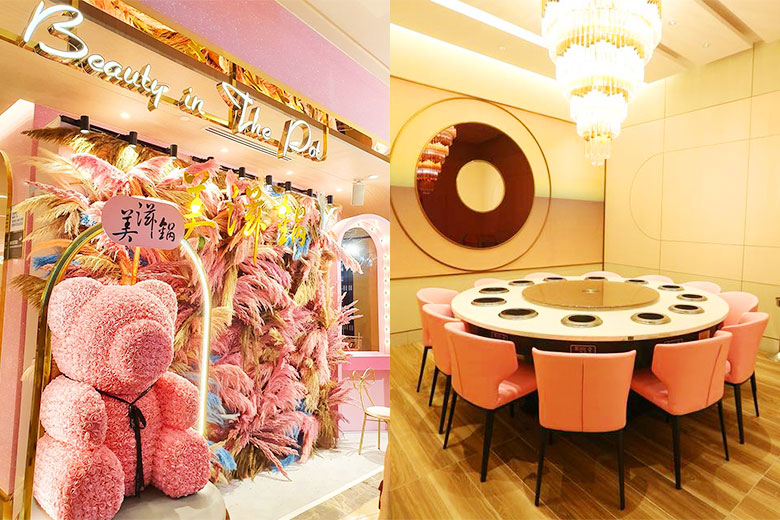 Beauty In The Pot is perhaps one of the prettiest hotpot spot in KL. From the entrance to the private rooms, the walls to the ceiling and playground, everything is decked out in different shades of pink. The ingredients here are inspired by the culture of food for health. Their hearty soup bases are not only flavorful, but it is also nutritious. Despite the massive restaurant setting which can allocate 280 pax, you're still encouraged to make a reservation as they are very popular.
Address: The Gardens Mall, T-201B, 3rd, Mid Valley City, 59200 Kuala Lumpur, Federal Territory of Kuala Lumpur
Operating Hours: 11am – 2am
7. Coco Steamboat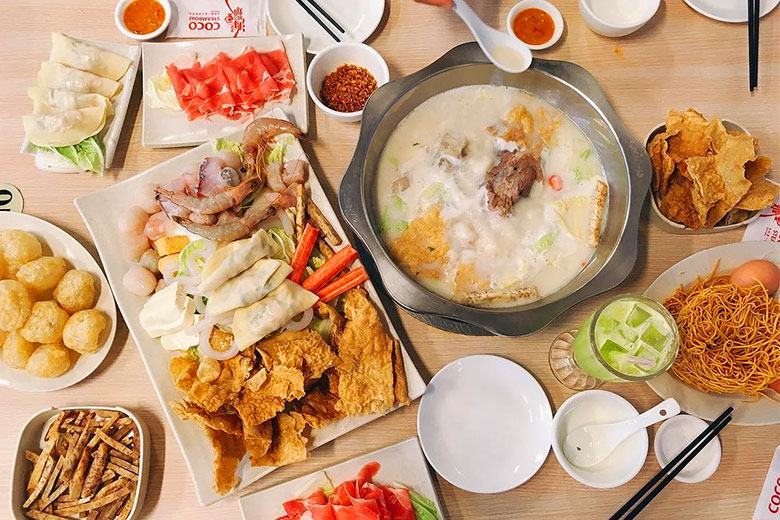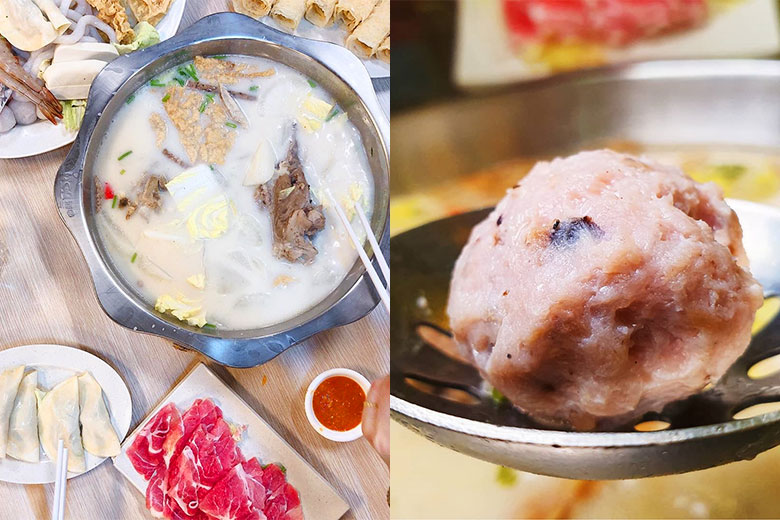 Coco Steamboat has been around for 15 years and the restaurant always warrants a long queue. Their signature is pork bone broth which is cooked for 6-8 hours over charcoal. Yes, they use actual pork bone knuckle to cook the soup, hence you may see one or two knuckle bone in the soup broth.

Make sure you have your steamboat with their fresh ingredients, such as pork platter, fried wonton, fried fish skin, mushroom set, squid, fish, fish balls, dumplings, toufu and many more.
Hours: 5.30pm – 11.30pm, daily
Address: Lot 1-01-A Scott Garden Old Klang Road, 58200, Kuala Lumpur
8. Charcoal Queen Fish Steamboat 火炭皇后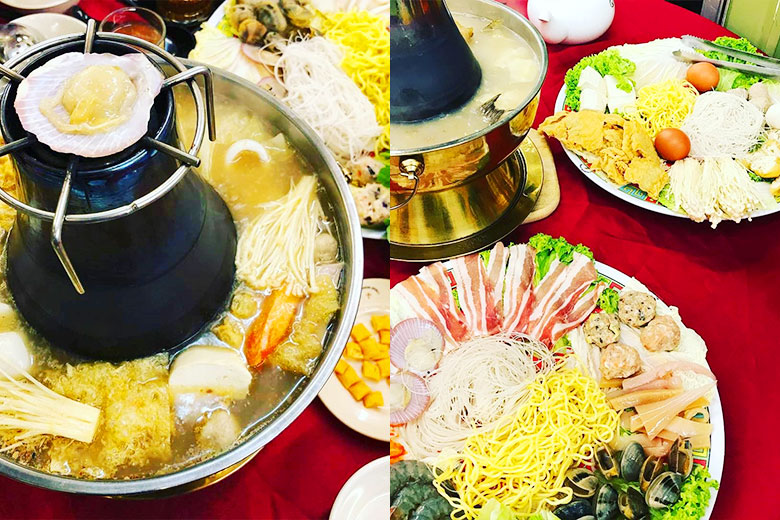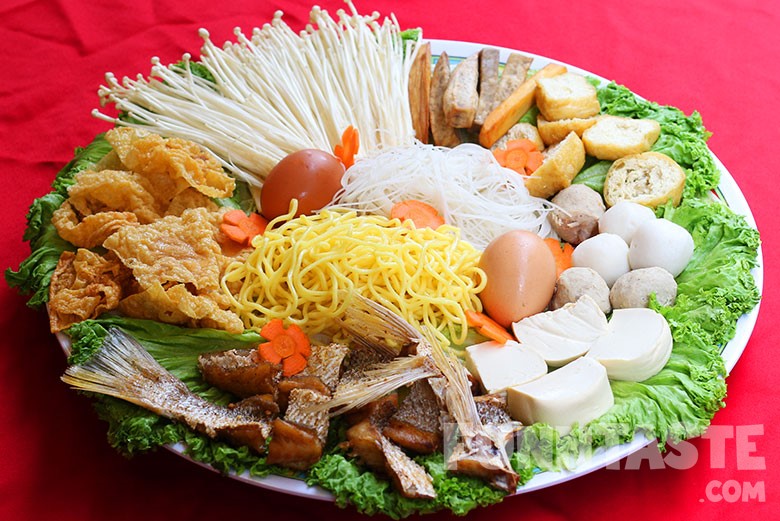 Charcoal Queen is the only steamboat restaurant in Subang Jaya that serves old-school version of charcoal steamboat. The fish broth is based on sea water fish and is cooked for 5 hours daily with other fresh ingredients.Why sea water? Because sea water fishes such as garupa and snapper are healthier than fresh water fishes. On top of that, the lady boss also emphasized on home cooking style as their broth has no added seasoning.
Hours: 5.30pm – 10pm
Address: 21, Jalan USJ 1/1b, Regalia Business Centre, Taman Subang Mewah, Subang Jaya, Selangor
9. Chun Ciou Hot Pot @ Old Klang Road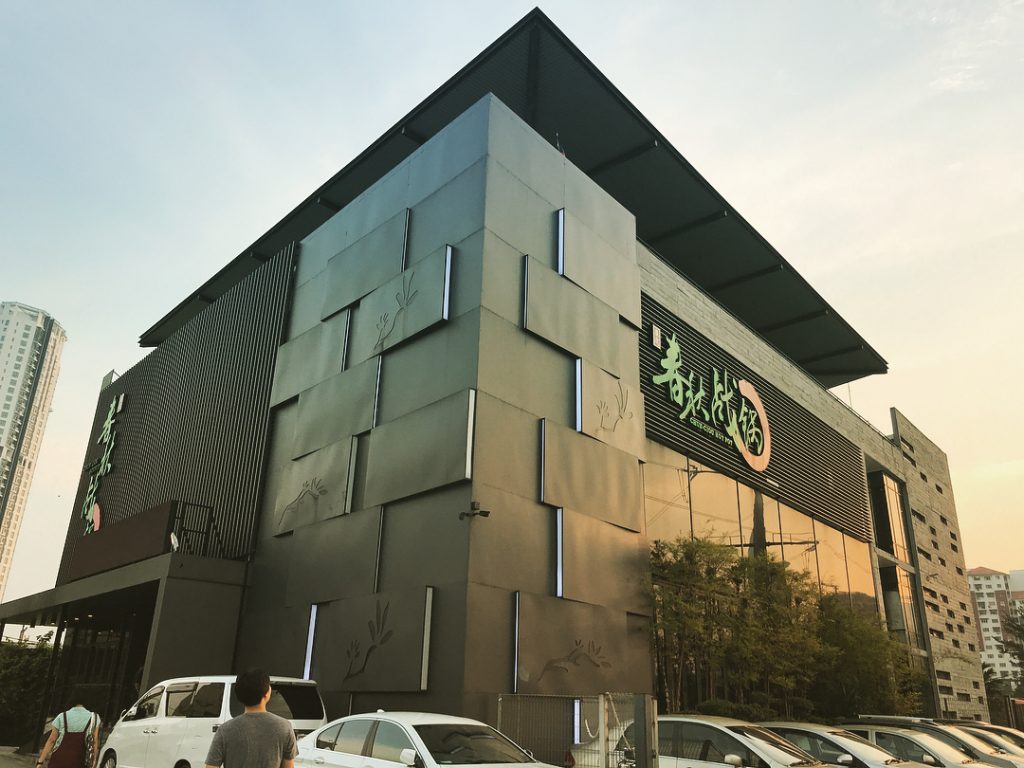 Taiwanese hotpot brand Chun Ciou has gained a following ever since it opened two years ago. While the buffet prices are on the higher side, the top quality soup broth and ingredients certainly does justice. They are most popular for their Sukiyaki Soup and Lakesalt Soup. Also don't leave without trying their thinly sliced meat which served hanging on a rack of dried ice.
Hours: 6pm – 2am, daily
Address: 306, Batu, 3, Jalan Klang Lama, 58000 KL
10. Shuguo Yinxiang Restaurant 蜀國印象 ·火锅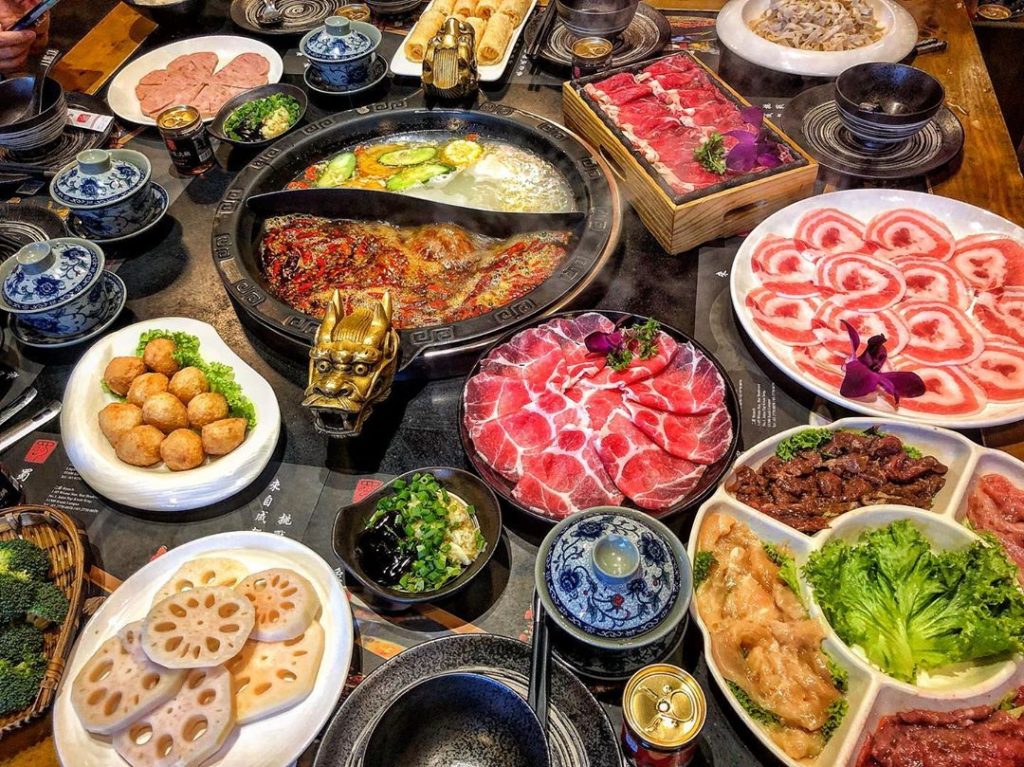 Shuguo is way more than just a Sichuan hotpot spot. The restaurant features traditional Chinese face-changing performance, also known as Bian Lian which is one of the most notable aspects of Sichuan Opera, as well as tea performances. If anything can transport you to Sichuan, Chengdu, its enjoying hotpot in Shuguo.
Hours: 11am – 2am
Address: 1st Floor, V03-01-03A, Level 1, Boulevard, Sunway Velocity.
Hours: 11am – 2am
Address: 1-05 Wisma Star, No .1 Jalan Yap Kwan Seng, 53300 Kuala Lumpur.