Food & Drinks
10 Best Penang Hokkien Prawn Mee In Kuala Lumpur & Petaling Jaya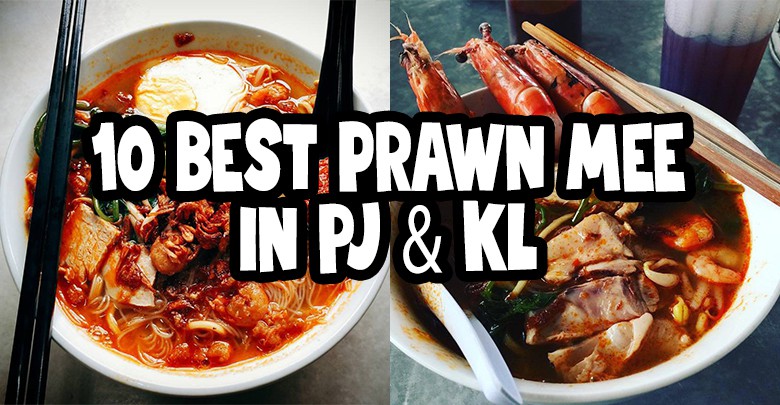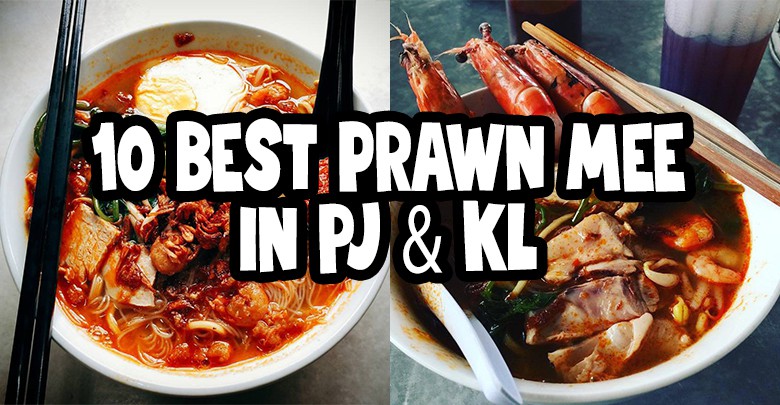 Prawn mee (or Hokkien mee) is a popular local dish made up of yellow noodles in a broth of prawn stock made from prawn heads and shells. Usually enjoyed by Prawn Mee lovers during breakfast, tea time, and supper, a delicious bowl of Prawn Mee can't be completed without fresh ingredients such as bean sprouts, slices of pork and prawn, and kangkong.
If you're a fan of prawn mee, read on because you're about to find out the 10 best places to get your Penang Hokkien Prawn Mee Fix in Kuala Lumpur & Petaling Jaya.
1. Green Lane Noodles @ Cheras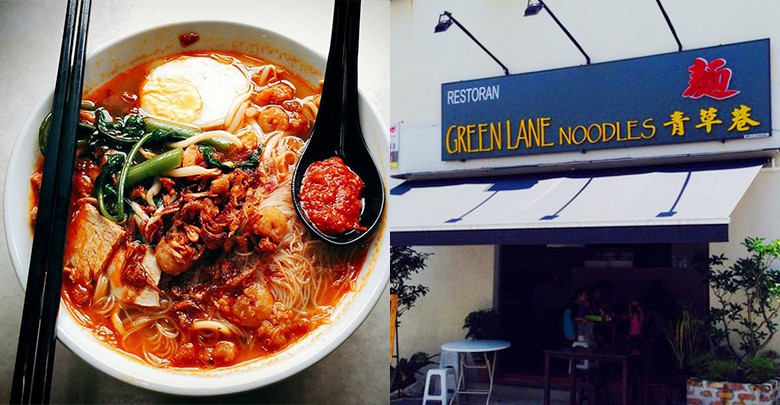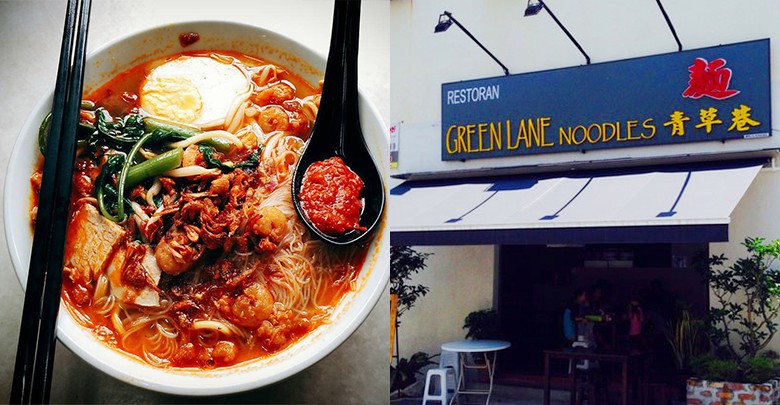 Kicking of the list is Green Lane Noodles which is famously known for their wide array of noodle dishes. Their Prawn Noodle is highly recommended among patrons. Sprinkled with pork lard and fried shallots for aroma and prawn flavours makes this a must try Prawn Noodle.
Address: 35, Jalan Desa Cahaya 11, Taman Desa Bukit Cahaya, Cheras, 56100 KL
Operation Hours: 7.30AM – 3.30PM, closed alternate Mondays
2. San Peng Prawn Mee @ Pudu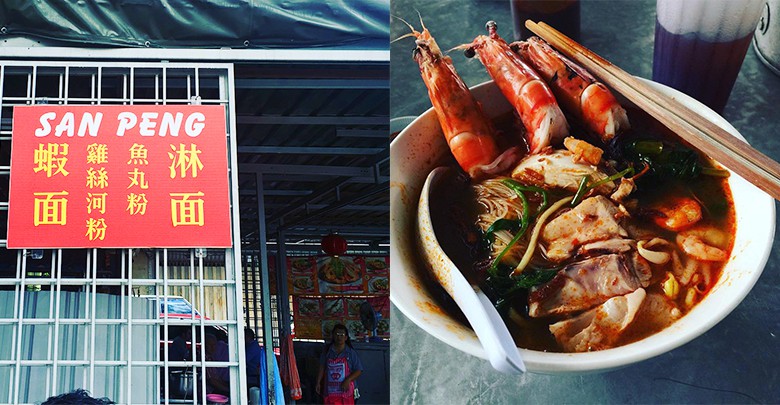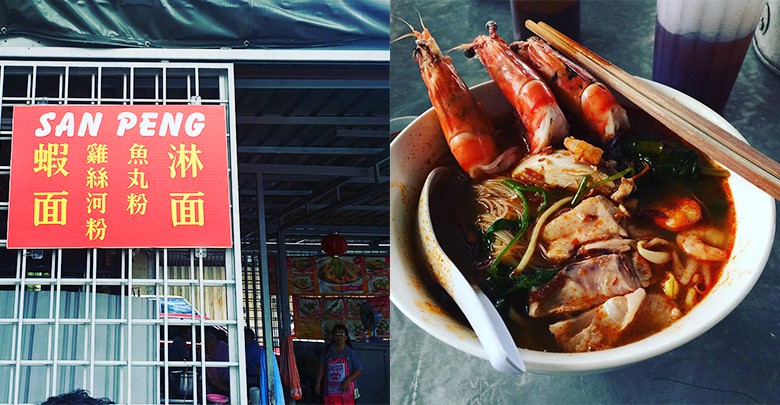 Strategically situated beside Pudu LRT, San Peng has their own rendition of Prawn Mee which they garnish with pieces of chicken. If you're planning to splurge, opt for their Prawn Mee Special (RM19), pricy but comes with extra prawns.
Address: 46, Jalan Loke Yew, 55200, KL
Operation Hours: 7.30AM – 3.00PM, closed Tuesdays
3. Restaurant Yong Len @ TTDI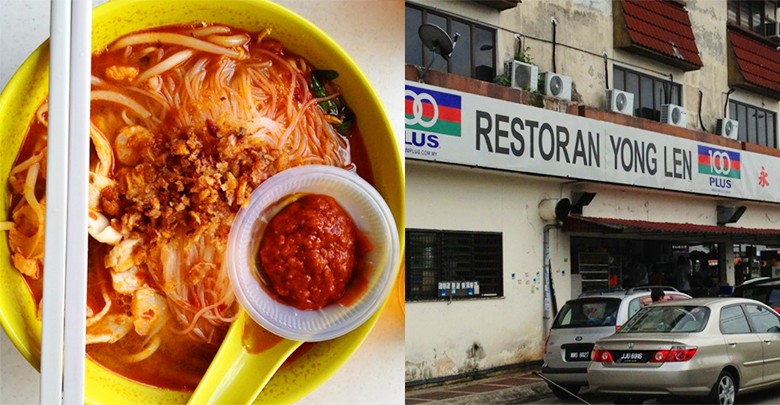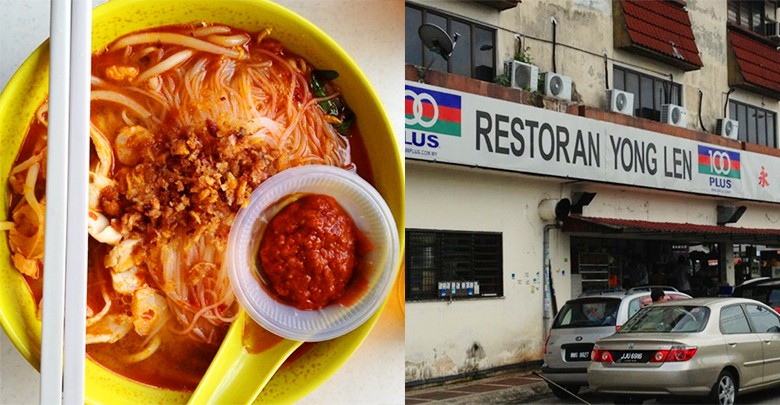 This thick and flavourful Prawn Mee is worth the traffic  to TTDI. If you enjoy your Prawn Mee to be a tad more spicy, remember to ask for more chili paste.
Address: 2 Jalan Tun Mohd Fuad 1, Taman Tun Dr Ismail, KL
Operation Hours: 7.00AM – 2.00PM, Daily
4. Seputeh Ah Gong Prawn Mee 阿公面摊 @ Taman Seputeh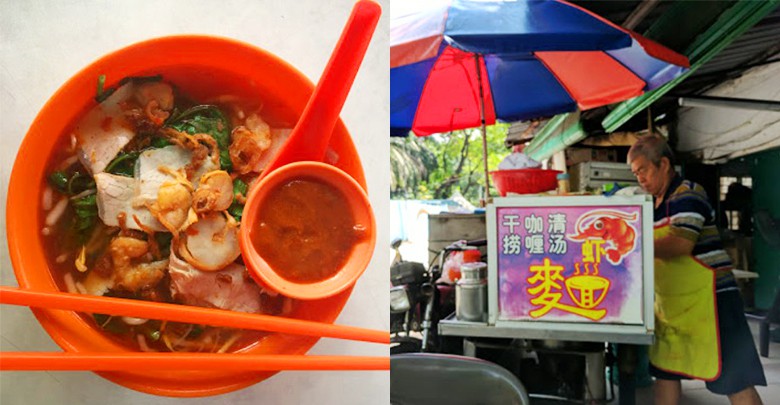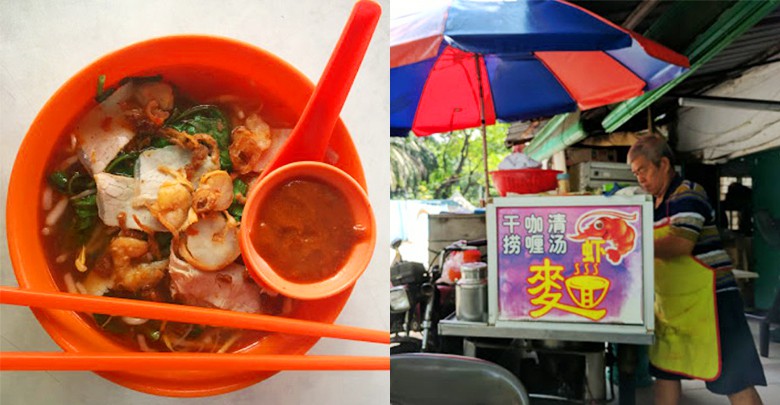 While there are many road side Prawn Mee stalls in the Klang Valley, this Prawn Mee motorbike food cart at a corner coffee shop in Seputeh is unique as it's prepared by a friendly Uncle. This stall has been operating for more than 40 years. Plus their Prawn Mee costs RM5, which is affordable by KL standard.
Address: Jalan Sungai 2, Taman Seputeh, 58000, KL
Operation Hours:  7.30AM – 2.00PM, closed Mondays
5. Sun Huat Kee @ Taman Lucky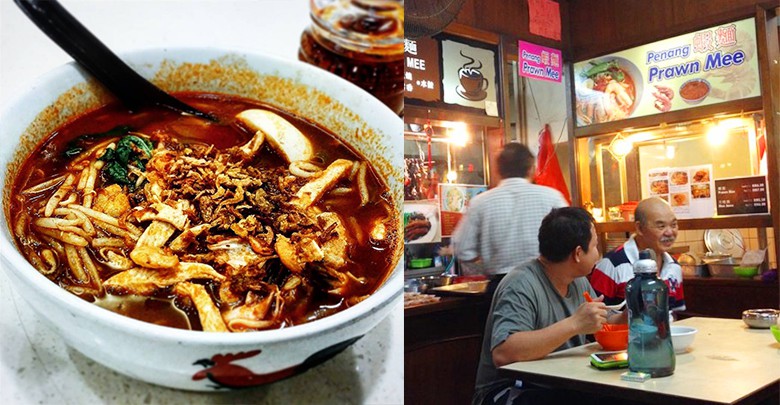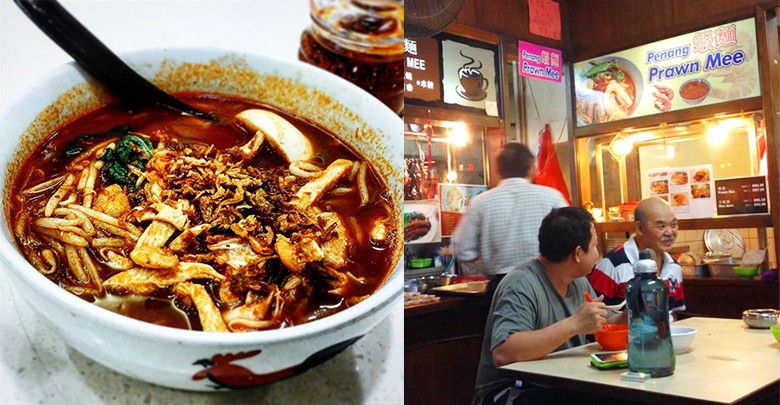 Sun Huat Kee is a no-frill kopitiam that serve many scrumptious hawker stall foods. While the kopitian is widely known for its Pork Noodles, the Prawn Noodle is certainly not to be missed. Expect fresh and generous amounts of prawn and pork slices to be thrown into your dish.
Address: 26, Lorong Ara Kiri 2, Taman Lucky, 59100, KL
Operation Hours: 7.00AM – 3.30PM, Daily
6. Aik Mee @ Seapark Taman Paramount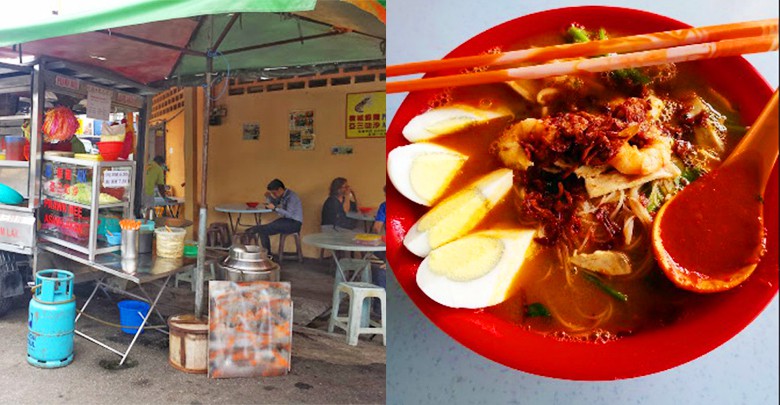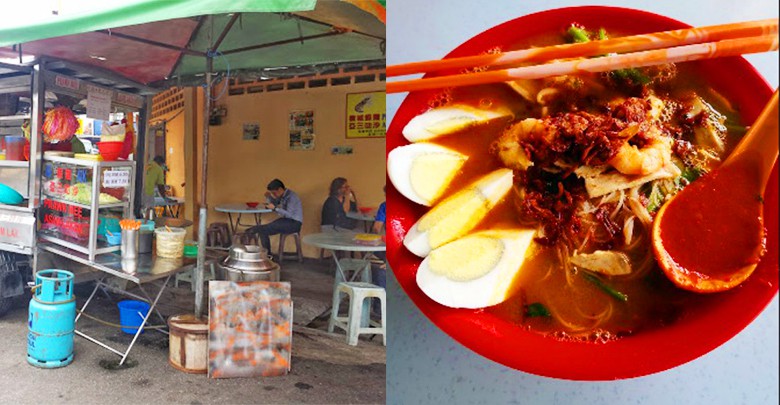 This stall prides itself on serving authentic and delicious Penang style Prawn Mee. The owners of Aik Prawn Mee operate their business opposite Seapark Taman Paramount's market from a food truck. Many Penangites say this is their go to place whenever they crave for Penang Hokkien Mee.
Address: 1, Jalan 21/11b, Sea Park, 46300, PJ
Operation Hours: 12.00PM – 5.00PM, closed Mondays
7. Lim Mee Yoke @ SS2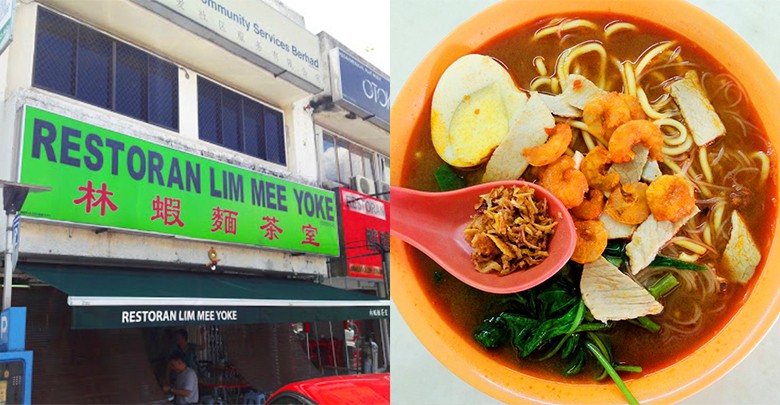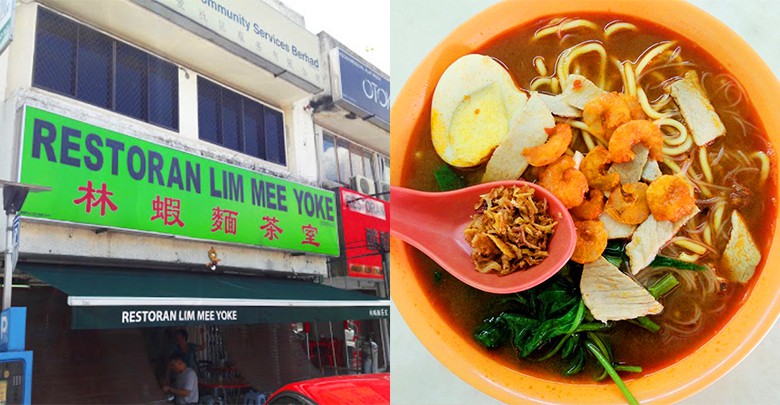 Known for their rich, intense, and flavorful spicy broth that leaves customers wanting more, it's understandable why Lim Mee Yoke is perpetually packed especially during lunch hours.
Address: 157, Jalan SS2/6, 47300, PJ
Operation Hours: 10.30AM – 6.00PM, Daily
8. Restoran Hup Soon @ SS3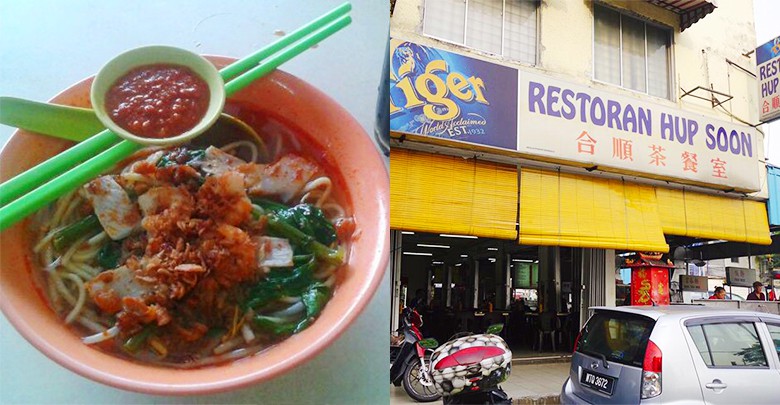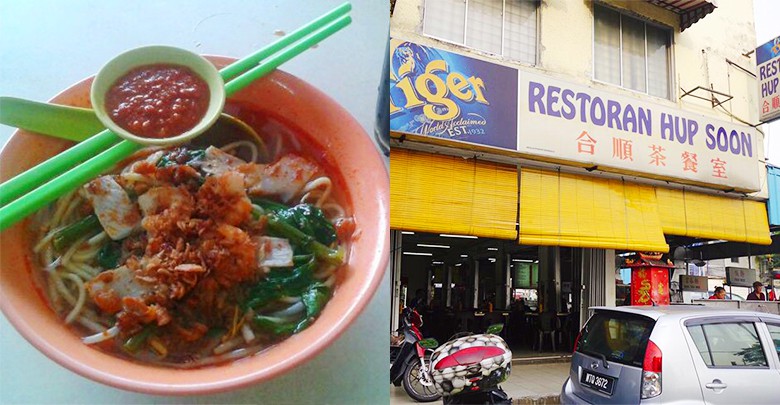 Restaurant Hup Soon has many delicious food lining to be savored, in particular their Prawn Noodle. The soup is thick, sweet with the tastes of fresh prawns, spicy and just irresistible.
Address: 7, Jalan 3/29, SS3, Kelana Jaya, 47300 PJ
Operation Hours: Opens at 7.00AM, Daily
9. Choon Prawn Mee House @ Taman Paramount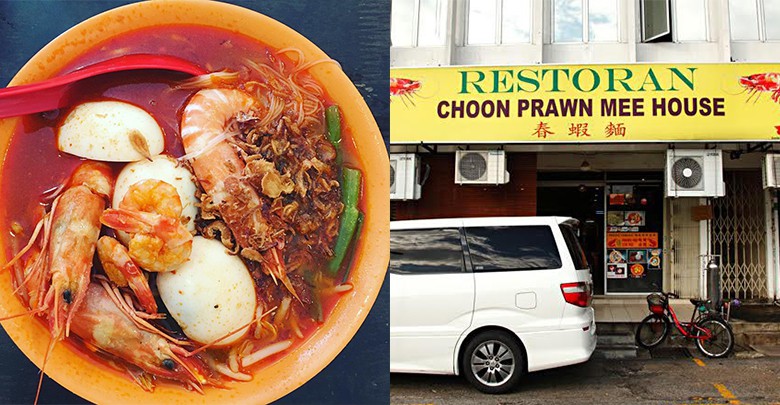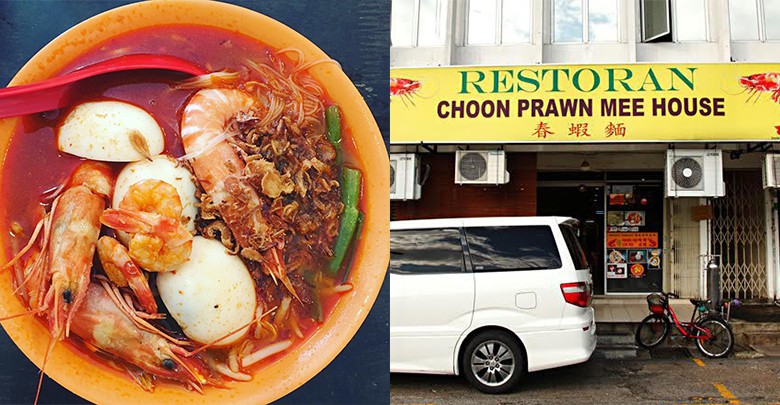 Choon Prawn Mee is yet another popular Prawn Mee restaurant in PJ. Their soup broth leans towards sweet, yet its rich with all the prawn and pork flavour, and it can be extremely addictive.
Address: 13, Jalan 20/14, Taman Paramount, 46300 PJ
Operation Hours: 7.00AM – 4.00PM, Daily, 7.00AM – 4.30PM, Sat/Sun/Public Holiday
10. Restoran Red Leaf @ Jalan Loke Yew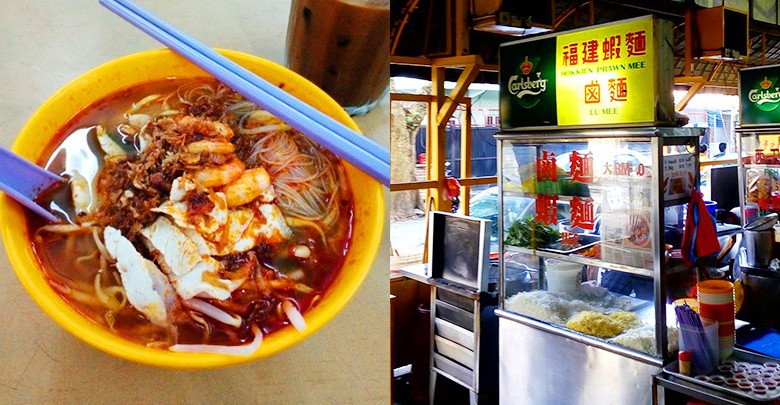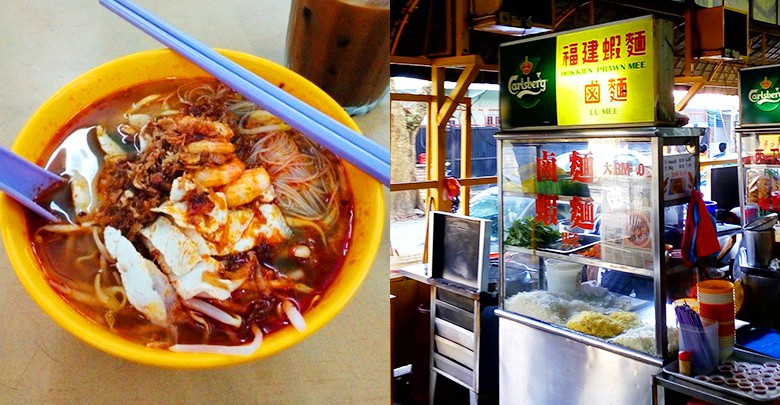 Located at the intersection of Jalan Loke Yew and Lorong Loke Yew, the Prawn Noodle is run by a Penangite. This stall has been operating at the same location for 30 years. A bowl of Prawn Noodles here has all the essential ingredients with delicious soup and good quality prawns.
Address: 61 & 63, Ground Floor, Jalan Loke Yew, 55200 KL
Operation Hours: Opens at 7.00AM