Food & Drinks
10 Best North Indian Restaurants Around KL & PJ To Satisfy Your Cravings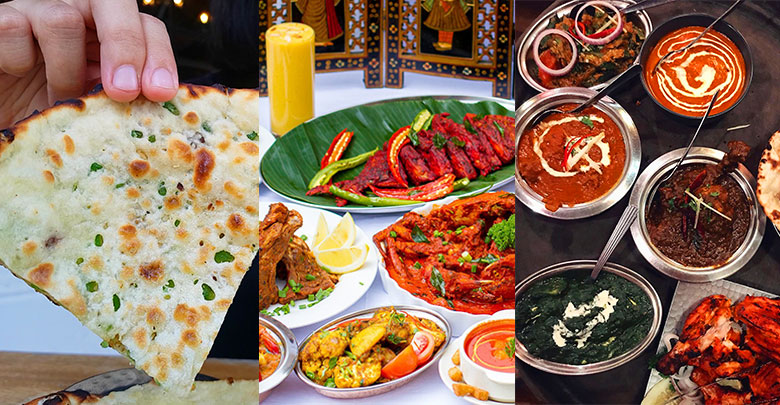 Northern Indian food is rich in spices, herbs, and seasoning blends. It's no doubt that North Indian cuisine is one of the top cuisines in the whole world.
Thanks to our country being a melting pot of races, there are many North Indian restaurants in the country, although Indian makes up less than 10% of the population in Malaysia. With that said, here are the 10 North Indian Restaurant Around KL & PJ.
1. Tandoor Grill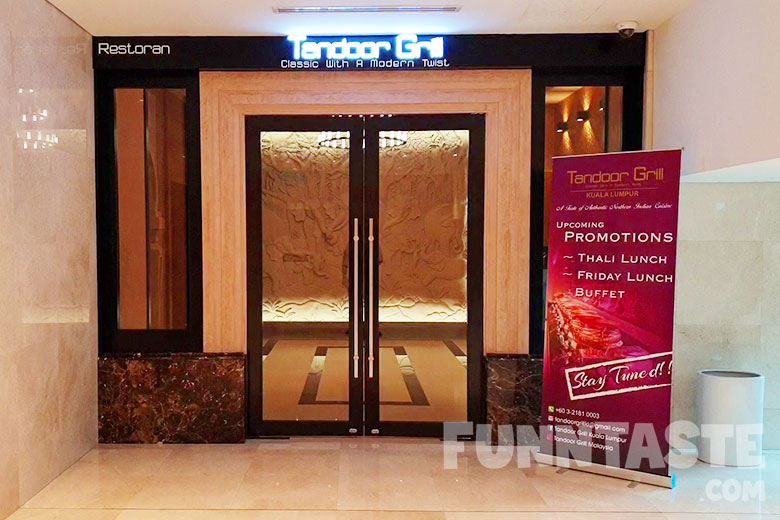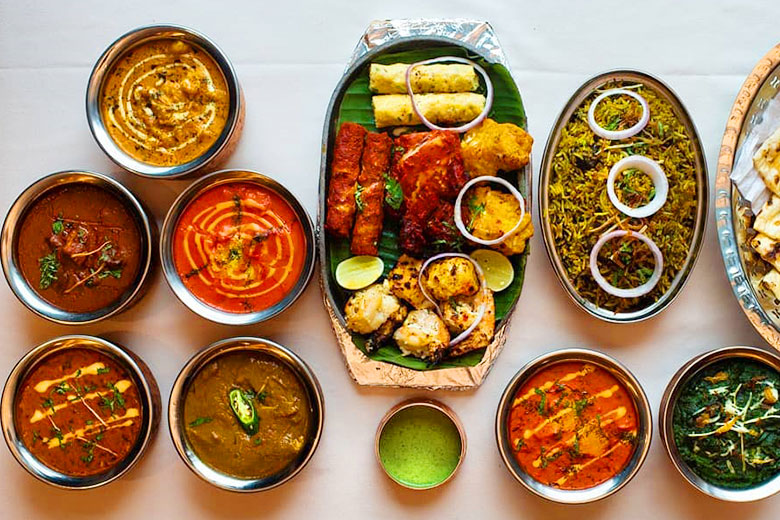 Tandoor Grill is one of the most exciting Indian restaurant newcomers in KL. Having said that, they have establish their name in Ipoh for over 7 years. Some of the notable dishes in Tandoor Grill are Tandoor Ki Thaal, Sizzling Tandoori Chicken, and Sizzling Mutton Chuka. Despite they are a fine dining Indian restaurant, Tandoor Grill still prepare their biryani over charcoal, using the authentic "dum" method.
Address: Level 3A, Menara Bangkok Bank, Berjaya Central Park, Jalan Ampang, 50250 Kuala Lumpur.
Hours: 11.30am–10 pm (Mon-Fri), 12pm–10pm (Sat-Sun)
2. Tasty Chapathi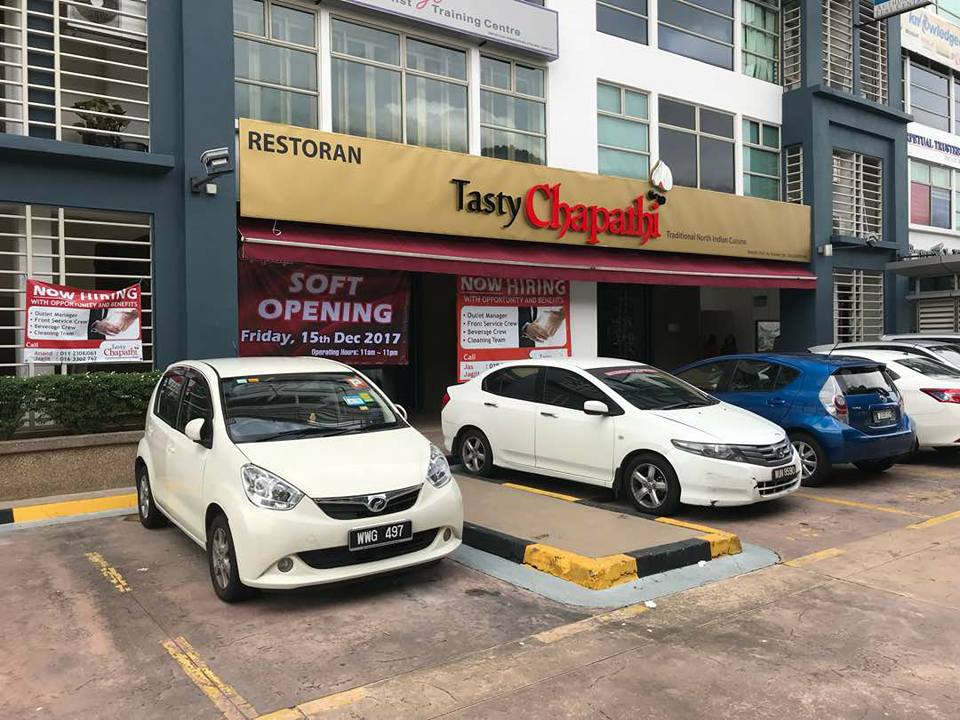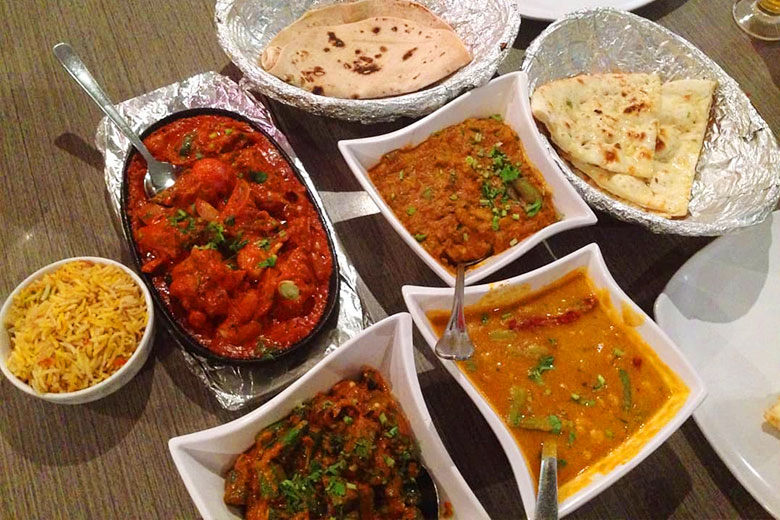 Tasty Chapathi recently opened their second outlet in Petaling Jaya. Prior to that, they have established itself as a household name for the past 10 years (and counting) in Jalan Ipoh, KL. Most of the chefs originate from the famed culinary city of Dehradun in India, which says a lot about the restaurant's credibility. Everything is made from scratch, such as yogurt, paneer, chaats, to the naans and even the desserts, so expect the dishes to be amazing.
Address: Unit C-13A-1 & C-15-01, 3 Two Square, 2, Jalan 19/1, Section 19, 46300 Petaling Jaya
Hours: 11am–11pm, daily
3. Chapati Recipe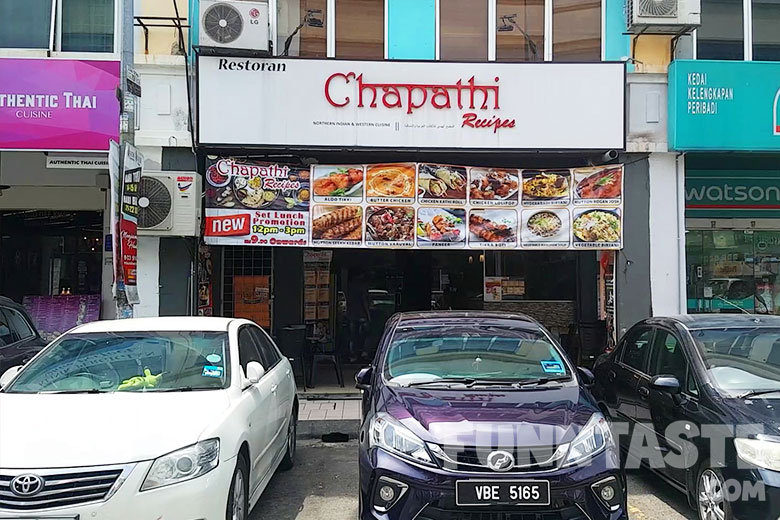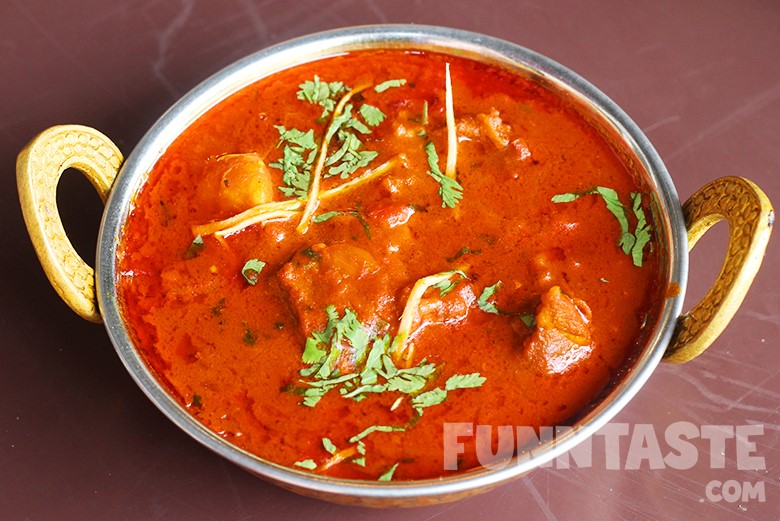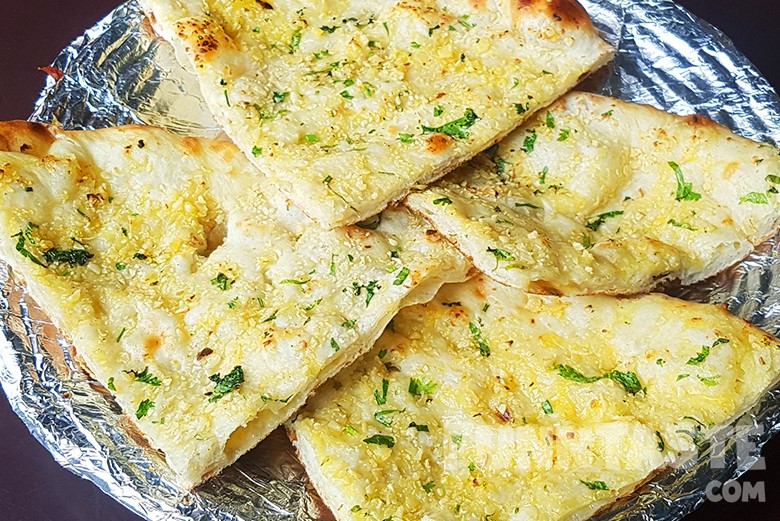 Perhaps the best North Indian restaurants in Taman Connaught, Cheras. Not only the food here are delicious, especially the two best sellers Butter Chicken and Garlic Cheese Naan, the pricing is far more affordable compared to many North Indian restaurants in town. Make sure you try out their Palak Paneer, Mutton Rogan Gosh, Chicken Tikka Booti for an appetising meal.
Address: 5, Jalan Menara Gading 1, Taman Connaught, Cheras, Kuala Lumpur
Hours: 11am-11pm, daily
4. Jai Hind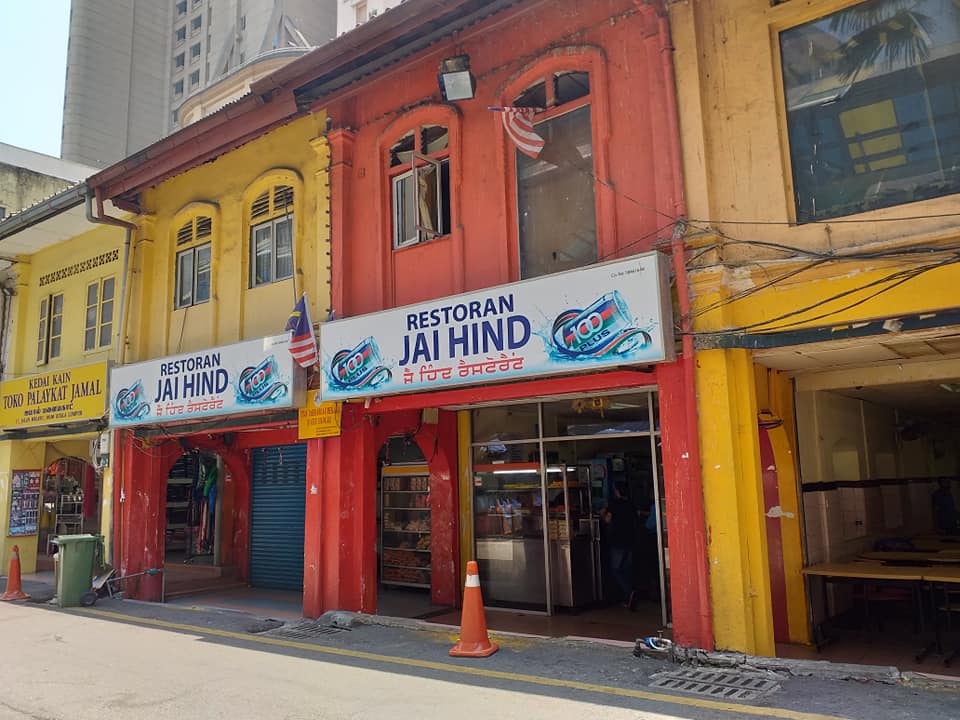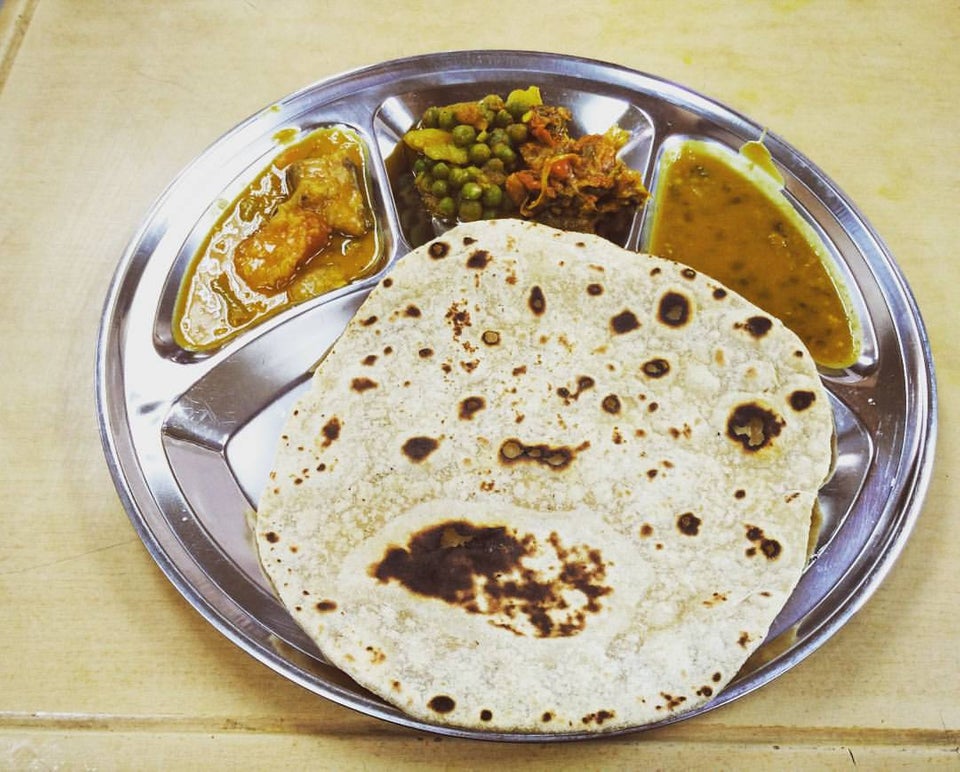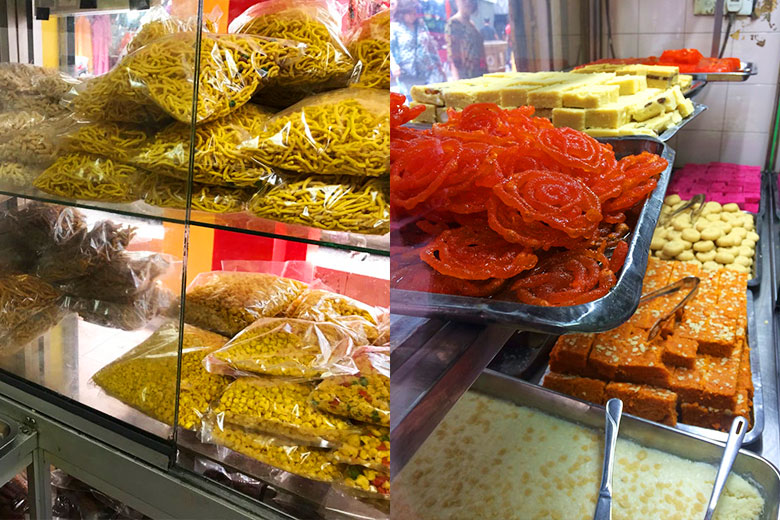 From the appearance of the shopfront, Jai Hind may not seem much compared to other entries in this list. But looks can be really deceiving as the 64-year-old restaurant is packed to the brim with people during lunch hour. To enjoy a filling meal, pick a choice between chapatis or naan to go with vegetables, meat dish and dhall. End your meal with their widely complemented sweeets, such as Gulab Jamun, Jalebi, Besan Laddu and many more.
Address: 13, Jalan Melayu, City Centre, 50100 Kuala Lumpur
Hours: 8am-8.30pm, daily
5. Ganga Café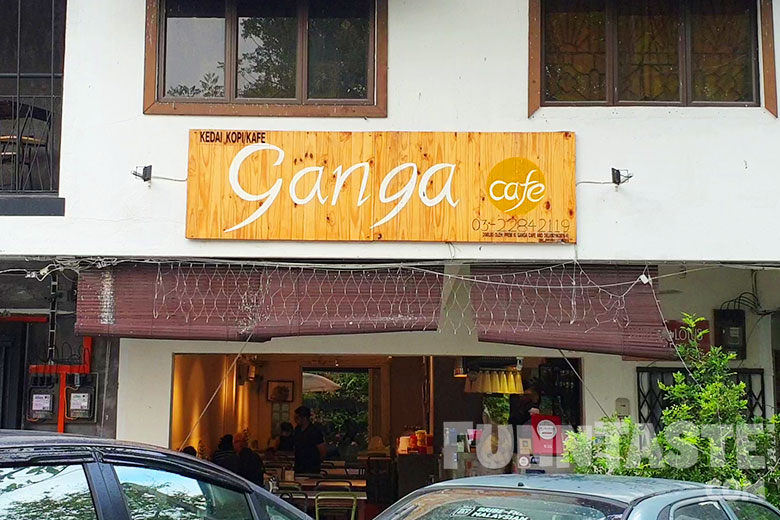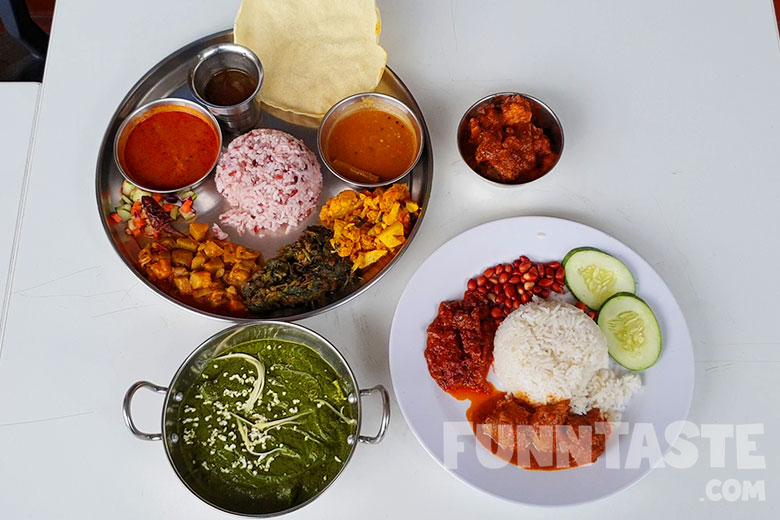 Widely praised by media outlet, such as The Star and The Malay Mail, Ganga Cafe serve only vegetarian food. Vegetarian Thali Set is their signature dish here, make sure to eat them with their thick and spicy curry. Their most popular dish is the vegetarian Mutton Nasi Lemak that taste nothing short of delicious. Too lazy to visit here? You can order your favourite via GrabFood right now and they will deliver it to you.
Address: 17, Lorong Kurau, Bangsar, 59100 Kuala Lumpur
Hours: 8am-10pm, daily
6. Delhi Royale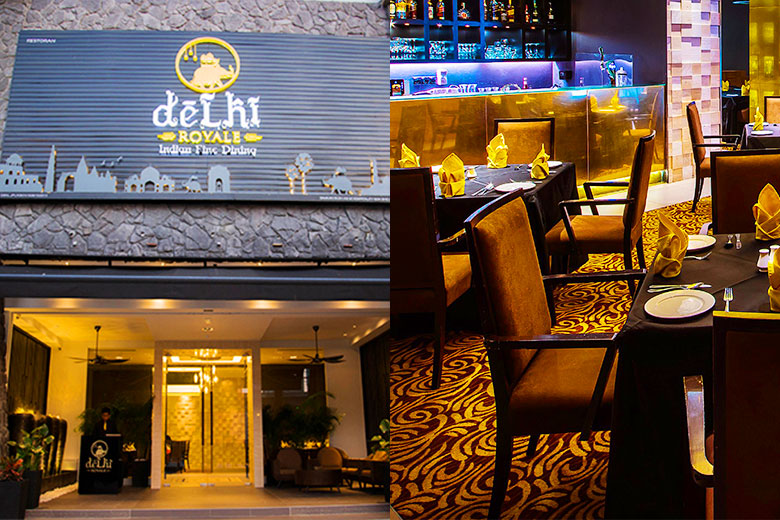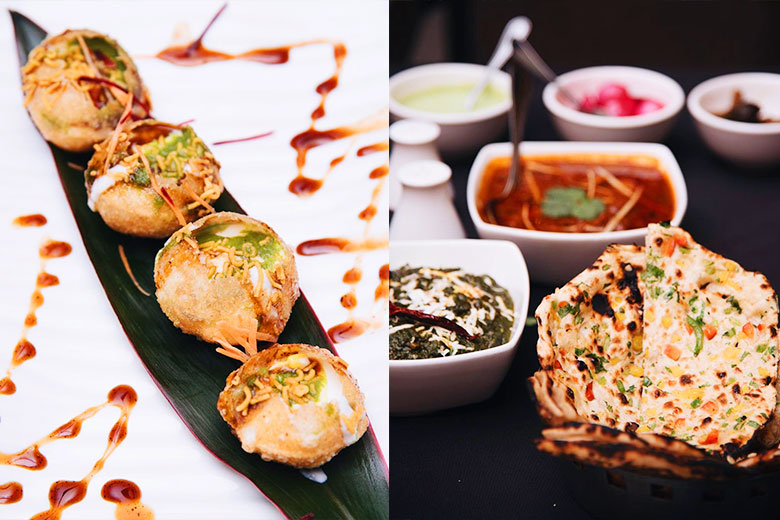 The name is enough to judge the place; elegance and quality are the names of the game here. Not only the restaurant is super fancy, the North Indian dishes at Delhi Royale will blow you away. To maintenance the authenticity and purest taste true to New Delhi, the food here are spiced with traditional Indian spices flown directly from India. Be sure to order their Chicken Kalmi Kebab, as well as their Tandoori Masala Pomfet Fish and end your meal with their delicious Dakka Kulfi.
Address: 2,3, Wisma Longrich, 33, Jalan Yap Kwan Seng, Kampung Baru, 50450 Kuala Lumpur
Hours: 11am-3pm, 6pm-11pm
7. Qureshi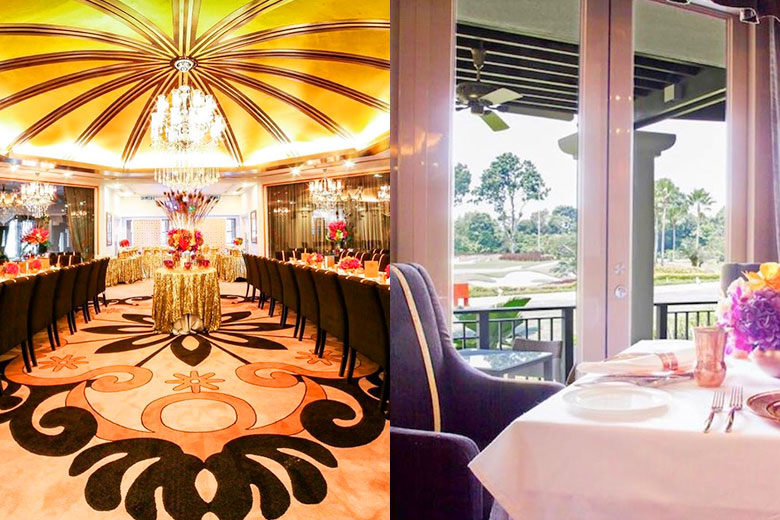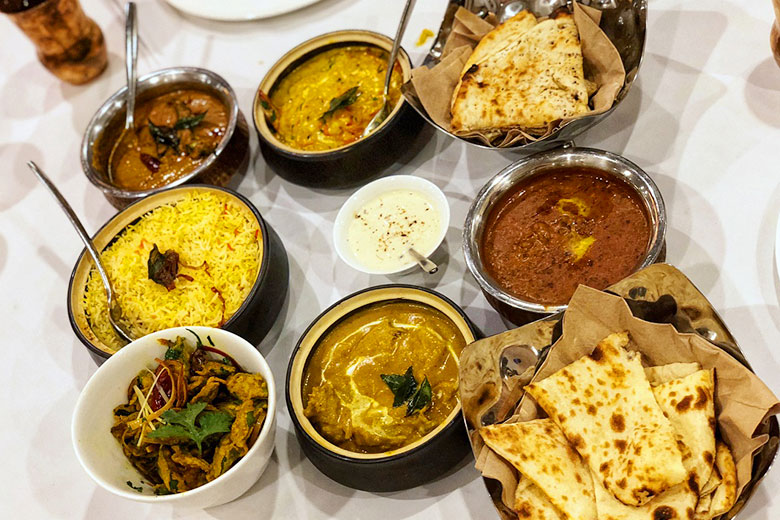 Hidden in a golf club in KL, Qureshi is an ideal choice for food lovers who seek for a more extravagant dining experience away from the hustle and bustle of crowded city restaurants . There's a glass encased Tandoor area that allows guests to actually watch their orders being freshly prepared for them. Despite many expatriates here, the dishes are well spiced without tipping the balance. Their Rosemary Tandoori Prawns and Subz Dum Biryani is absolutely mouth-watering.
Address: Ground Floor, East Wing, TPC Kuala Lumpur, No 10, Jalan 1/70D Off Jalan Bukit Kiara, Bukit Kiara, 60000 Kuala Lumpur
Hours: 11.30am–10.30pm
8. Big Singh Chapati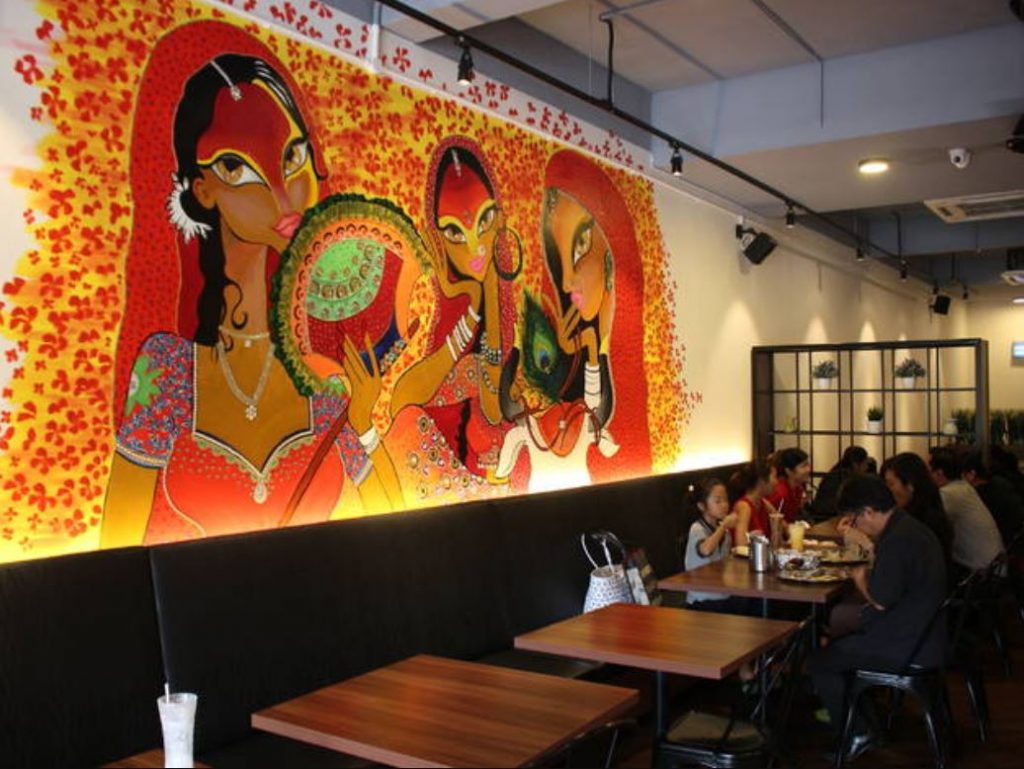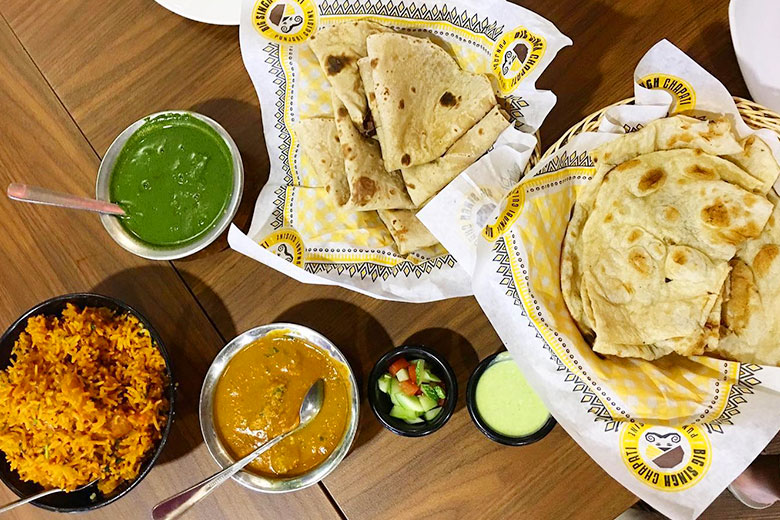 Located at SS15, while they might not be selling the hottest bubble tea right now, but they are definitely selling the hottest Punjabi cuisine. They offer three types of chapati, which is plain, ghee and butter. Combined with dhal and it will be the best chapati you ever had. One of the specialties is the Mutton Rogan Josh, it known to be very tender thanks to slow cooking method.
Address: 41, Jalan SS 15/5a, Ss 15, 47500 Subang Jaya, Selangor
Hours: 11am–11pm, daily
9. Singh Saab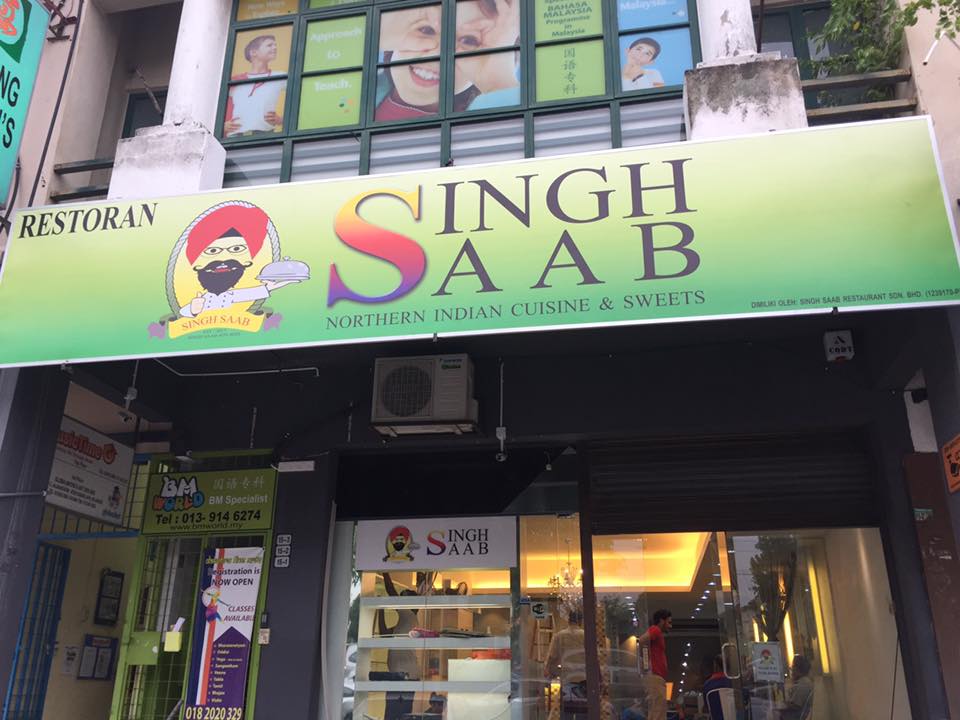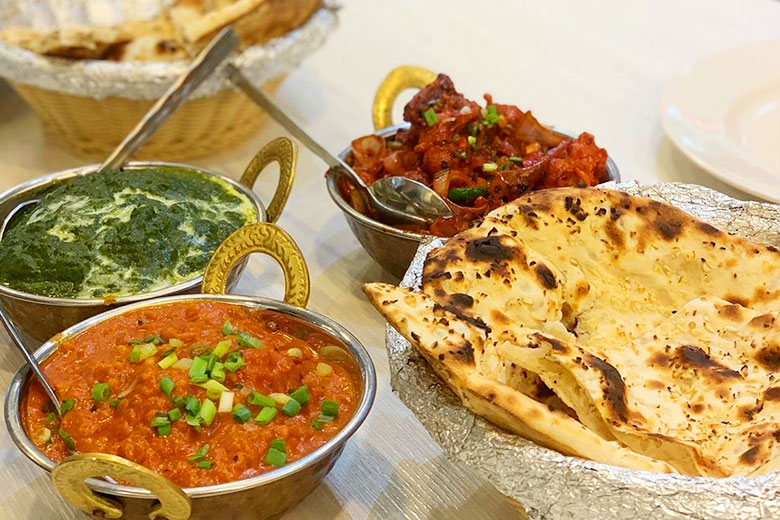 This is another Punjabi restaurant in the list. Singh Saab serve all the usual North Indian cuisine such as the Biryani, Tandoori, and Naan. They offer wide assortment of traditional North Indian sweets like the Ladoo, Gulab Jamun and the Mango Lassi. You can also place order for their home-made cake. P/S: Their Butter Chicken dish is absolutely delicious, one of the best we've ever tasted.
Address: 15, Jalan USJ 9/5m, Usj 9, 47620 Subang Jaya, Selangor
Hours: 11am–11pm
10. Passage Thru India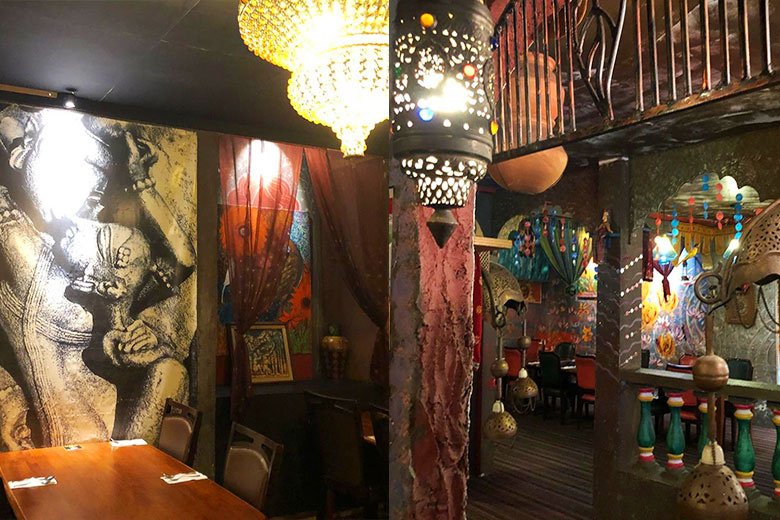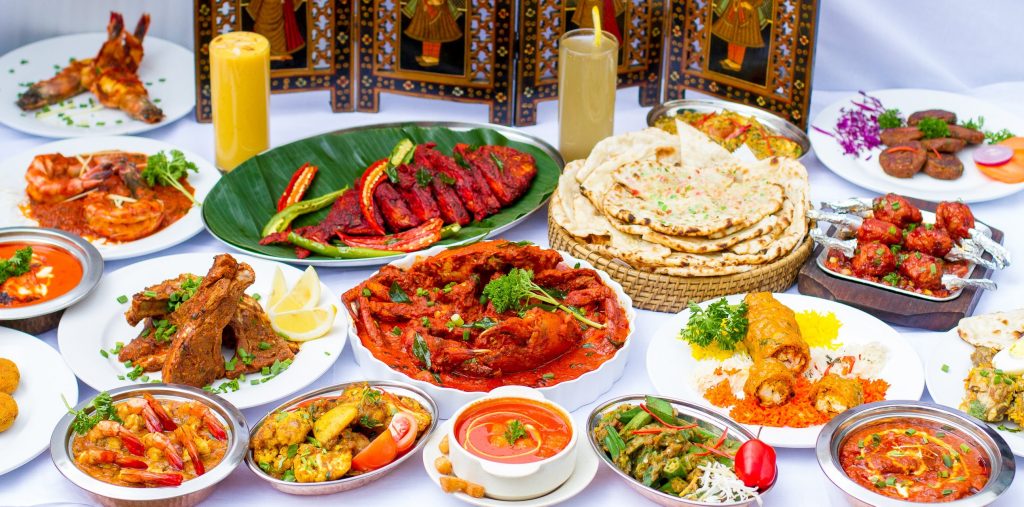 True to its name, the intricate interior does make you feel like you're in different country. Upon walking in, you'll see statues, colourful fabrics, ornaments and paintings. Occasionally there live traditional music performance in the restaurant too. There are so many amazing dishes that are all served in intricate presentation. Don't forget to try out their Roghan Josh, Palak Paneer, and Gulab Jamun Cheesecake.
Address: 4, Jalan Delima off Jalan Bukit Bintang, 55100 Kuala Lumpur
Hours: 11.30am–2.45pm, 6.30pm–10.30pm, daily