Food & Drinks
10 Best Nasi Lemak In KL & PJ That Is Not Village Park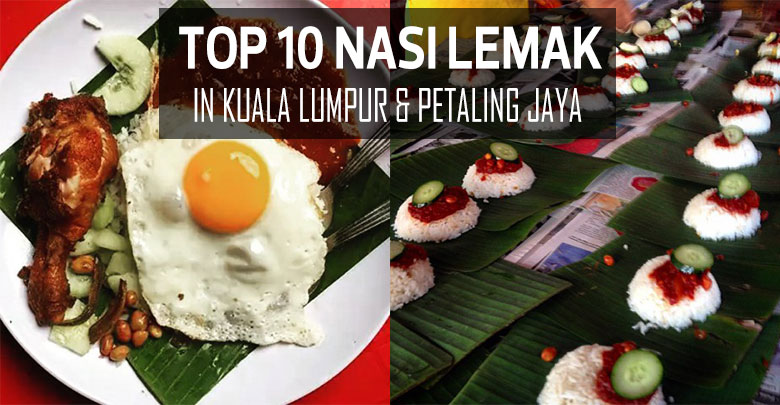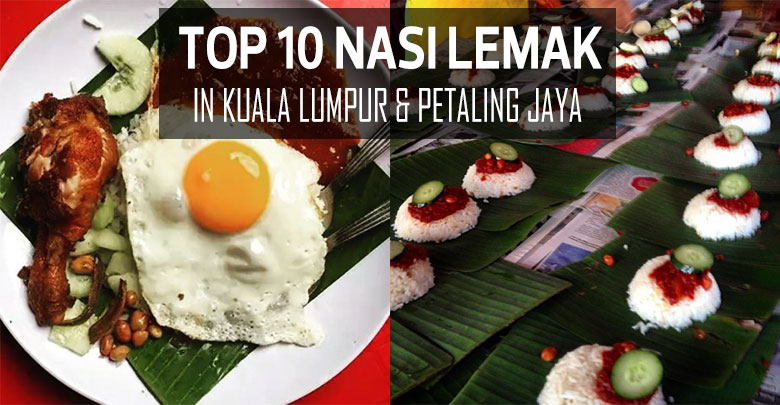 If there is one dish that no Malaysians can say "NO" to, it would be nasi lemak.  While we do love Village Park's rendition of this dish, eating the same Nasi Lemak over and over again can be boring. Also, Village Park can get too crowded for one to dine comfortably.
Hence we've listed 10 Best Nasi Lemak in KL & PJ That is Not Village Park. Believe us when we say, some of the nasi lemak in this list actually taste better than Village Park.
1. Nasi Lemak Wanjo @ Kampung Baru, KL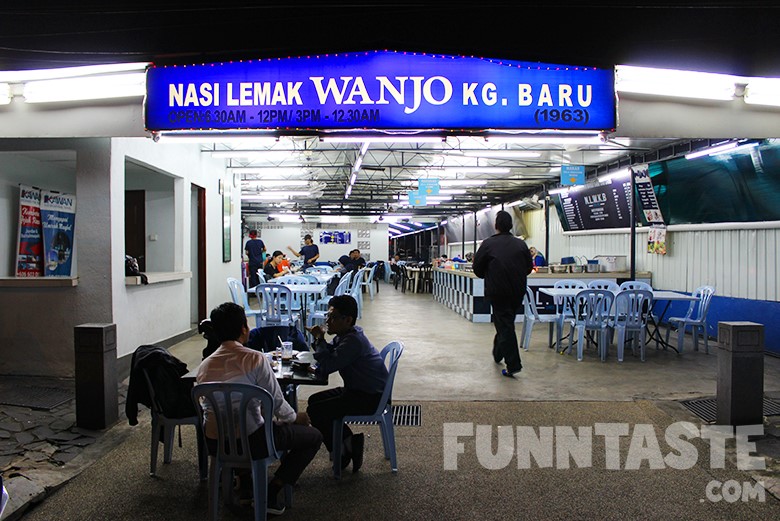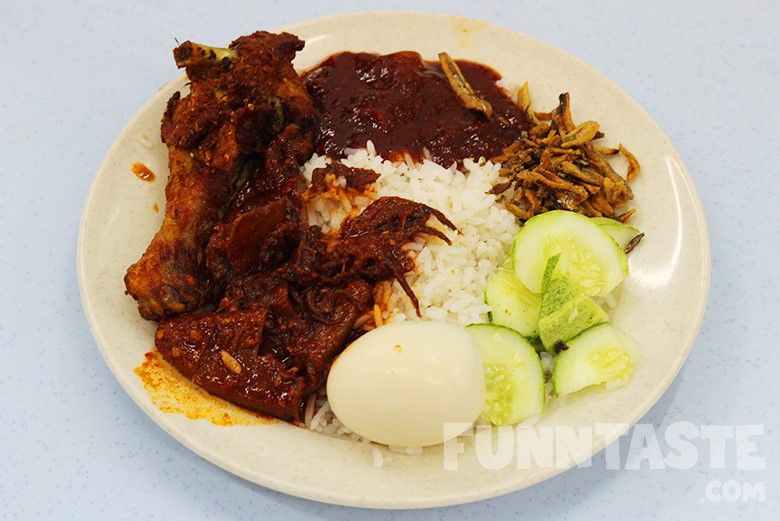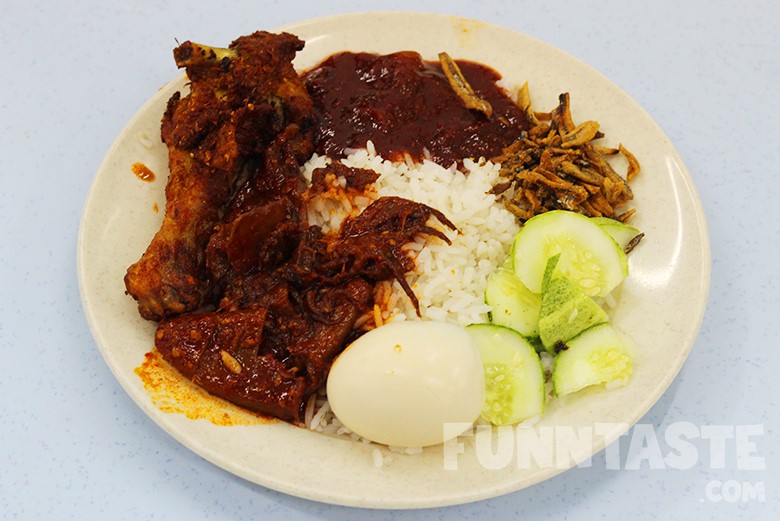 Kicking off our list is one of the most popular nasi lemak spots in Kampung Baru. They have been serving delicious nasi lemak for decades and while prices are on the higher side, the taste certainly do justice.
Address: 8, Jalan Raja Muda Musa, Kampung Baru, 50300 Kuala Lumpur
Operating Hours: 7.00AM – 12.00PM, 3.00PM – 12.00AM
2. Nasi Lemak Saleha @ Kampung Pandan & Sri Rampai, KL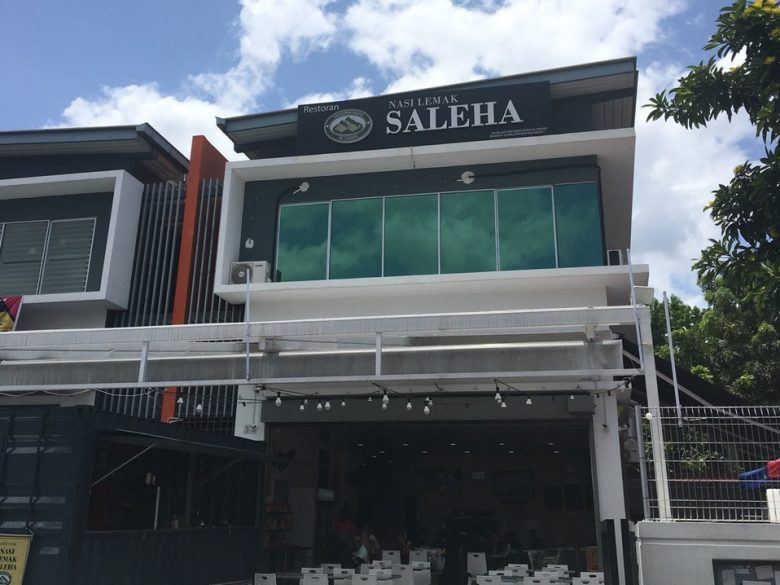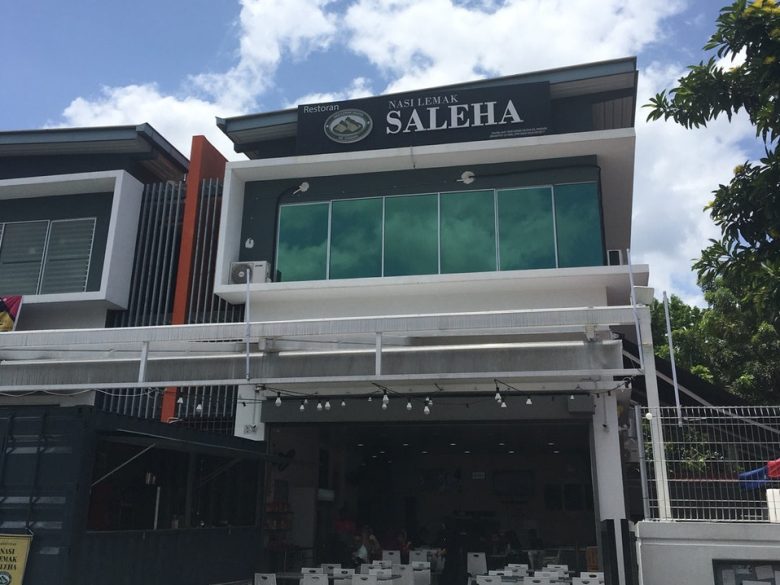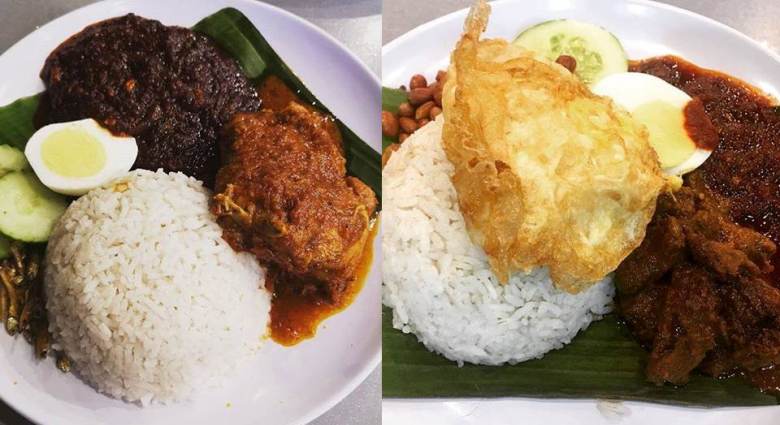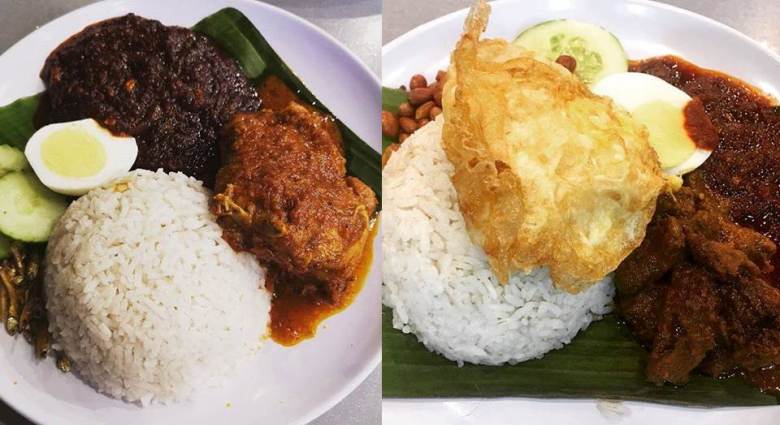 Nasi Lemak Saleha has got to be one of the most underrated nasi lemak in town. The restaurant was started by Madam Saleha herself over 30 years ago at Kampung Pandan in Ampang. In recent years, she has expanded her restaurant to a more spacious location at Sri Rampai. They are most known for their spicy and flavour packed Rendang Ayam.
Address:  3, Jalan Pandan Prima 1, Ampang, Selangor | 8, Jalan Seri Rejang 5, Taman Sri Rampai KL
Operating Hours: 6.30AM – 12.00PM
3. Nasi Lemak Bumbung @ Sea Park, PJ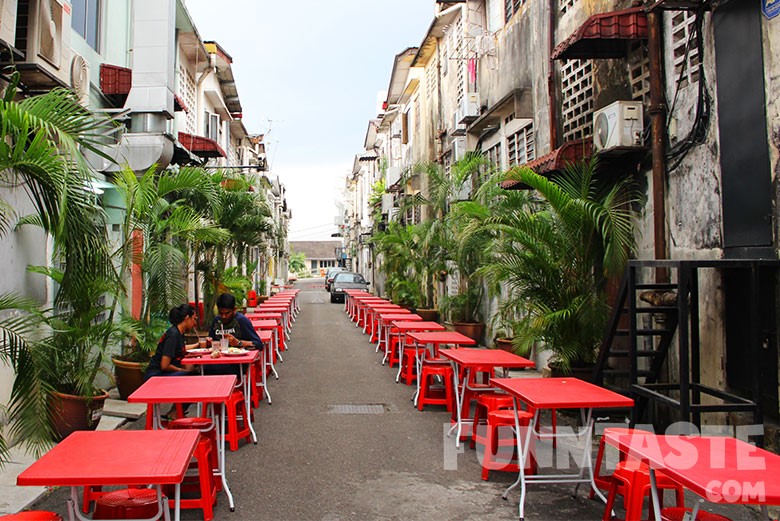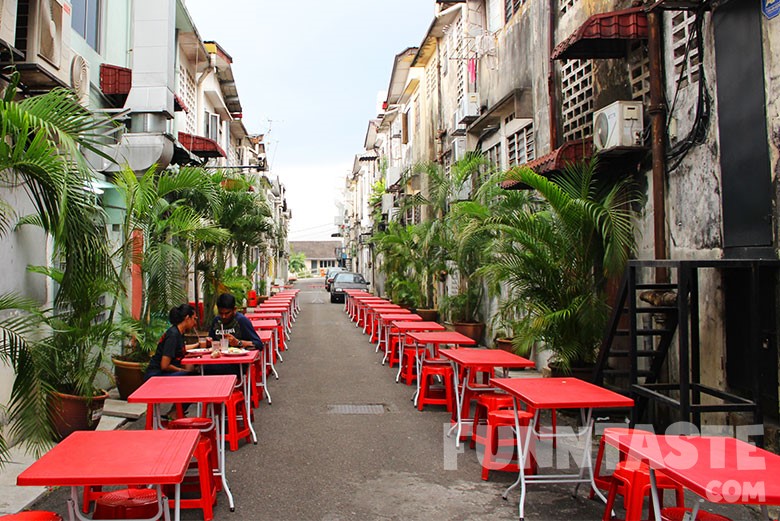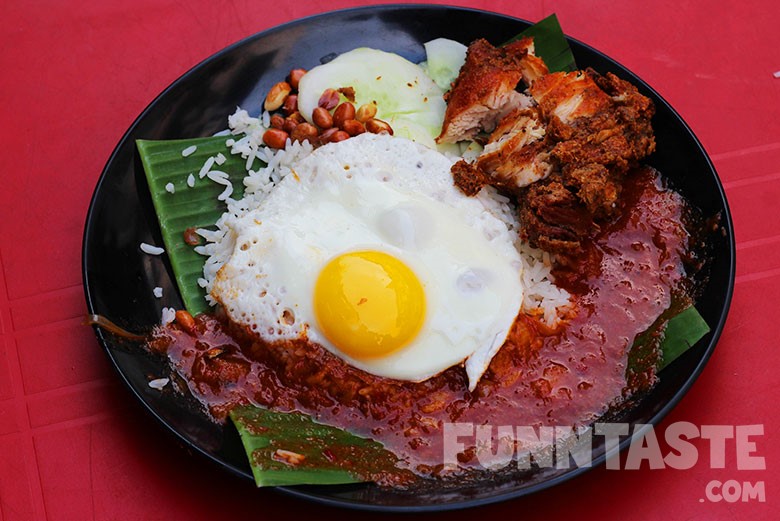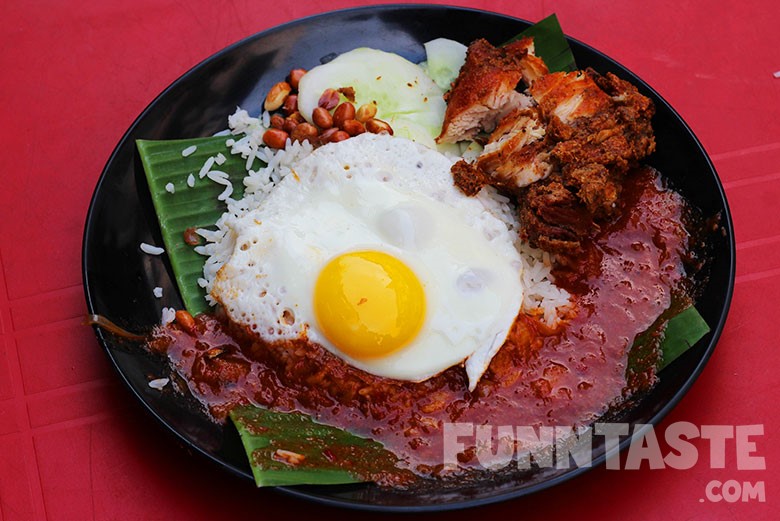 Nestled in the back alley behind Maybank in Seapark, this place is always filled with hungry customers looking for their nasi lemak fix. While the fried chicken and egg are the signature here, the best thing about this nasi lemak is the sambal. It is only mildly spicy which brings everything together perfectly.
Address: Jalan 21/11b, Sea Park, 46300 Petaling Jaya, Selangor
Operating Hours: 5.30PM – 4AM, closed on Friday
4. Ann Nasi Lemak @ ICC Pudu, KL (Non Halal)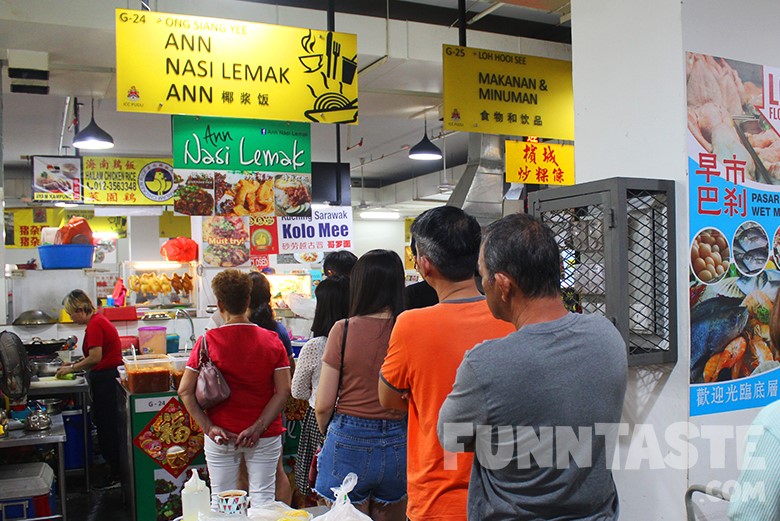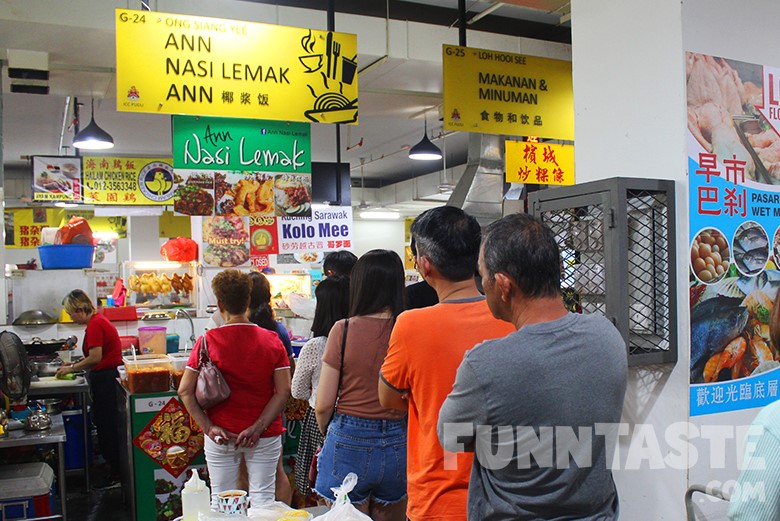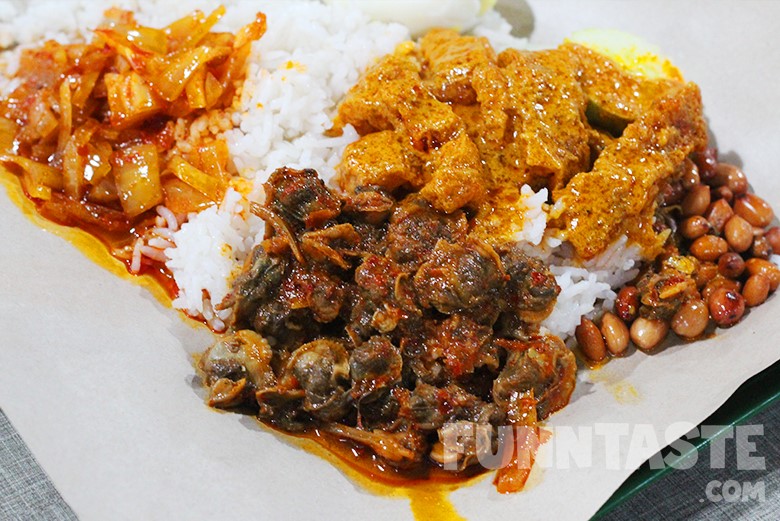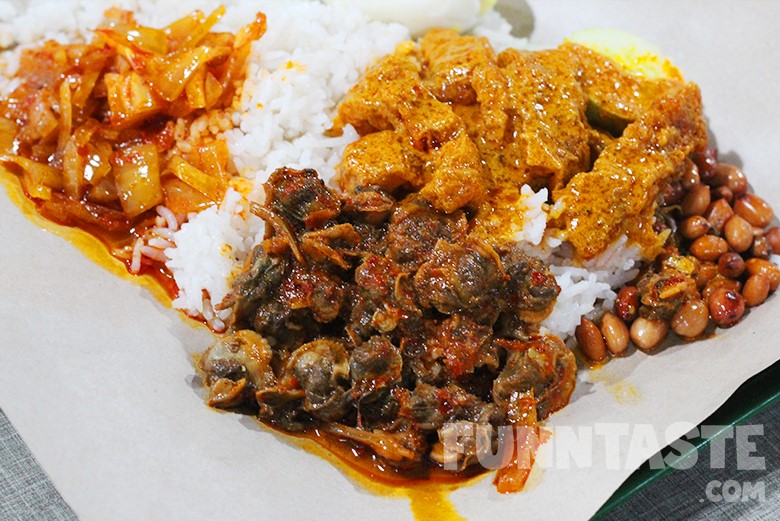 One of the most popular stall in ICC Pudu, Ann Nasi Lemak is famed for being one of the best Chinese Nasi Lemak in the Klang Valley. What makes this dish truly unique is the addition of pork skin curry which is simply irresistible when paired with flagrant coconut rice and spicy sambal.
Address: ICC Pudu, Jalan Kijang, Pudu, 55100 Kuala Lumpur
Operating Hours: 7.00AM – sold out
5. Nasi Lemak Sentul @ Sentul, KL (Non Halal)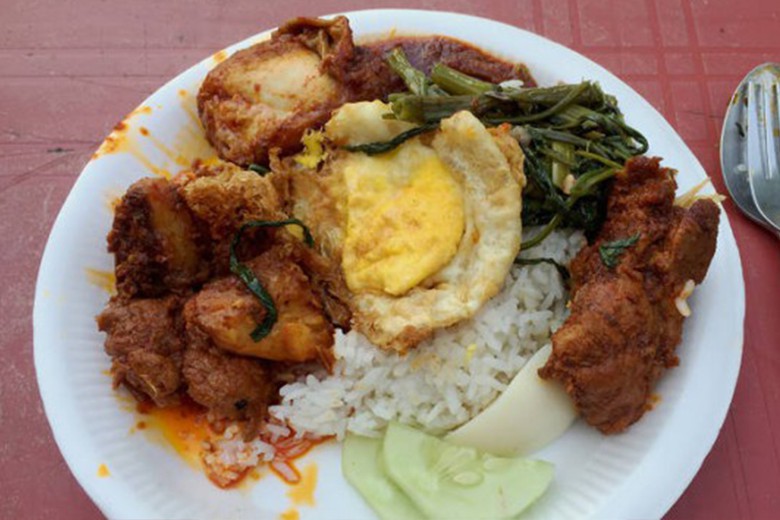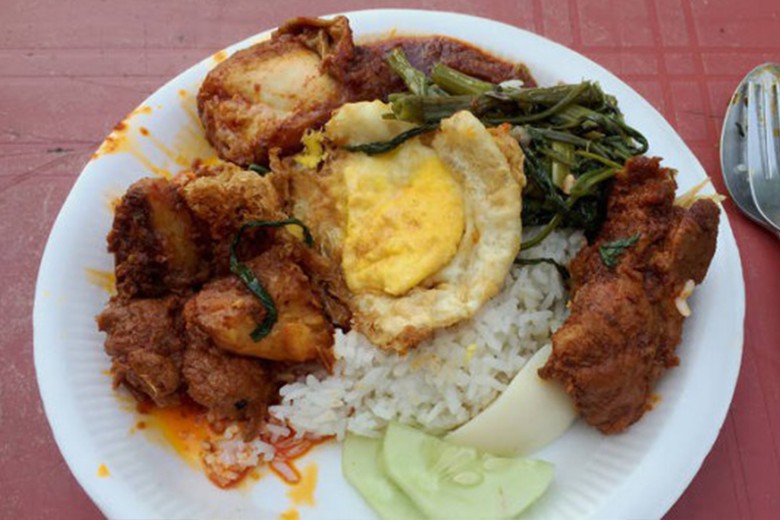 This is another non halal nasi lemak on this list but instead of pork skin, Nasi Lemak Sentul is famed for their tasty pork ribs curry and chicken rendang. What we love about Nasi Lemak Sentul is aside from tasting delicious prices are kept super affordable.
Address: 062-1064, Jalan Sentul, Taman Kosmo Jaya, 51100 Kuala Lumpur
Operating Hours: 6PM – sold out
6. Warong Kak Long @ Cheras, KL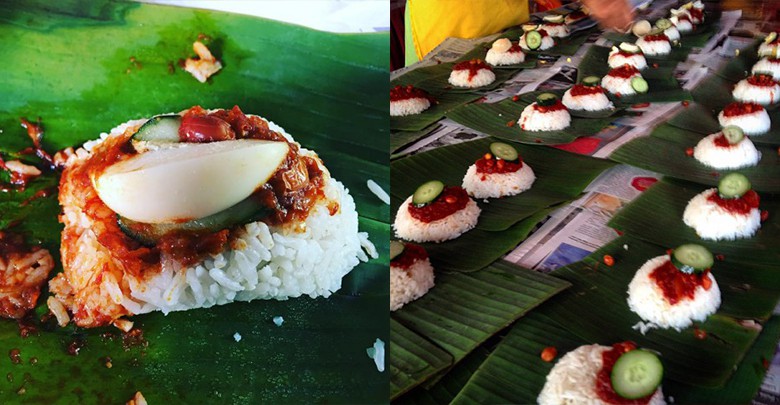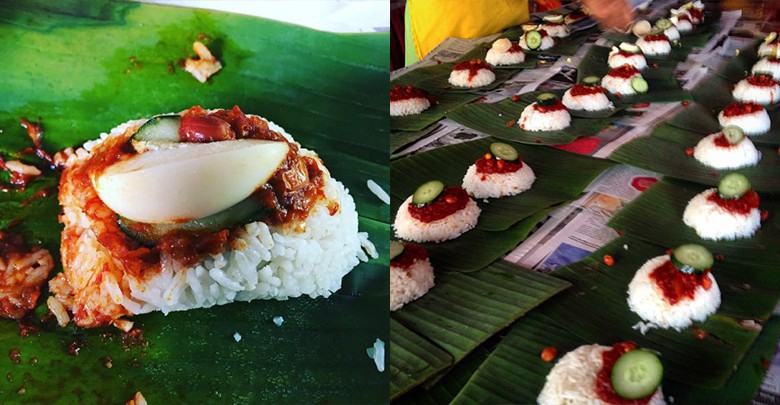 If you're looking for cheap nasi lemak packets then Warong Kak Long is right up your alley. A packet of nasi lemak is sold at only RM0.50. And if you need some extra topping you may opt for a fried chicken at only RM3.
Address: 12, 10, Jalan Suasana 2/7, Tun Hussein Onn, 43200 Cheras
Operating Hours: 6.00AM – 3.00PM, closed on Monday
7. Nasi Lemak Medan Selera 223 @ Seksyen 51a, PJ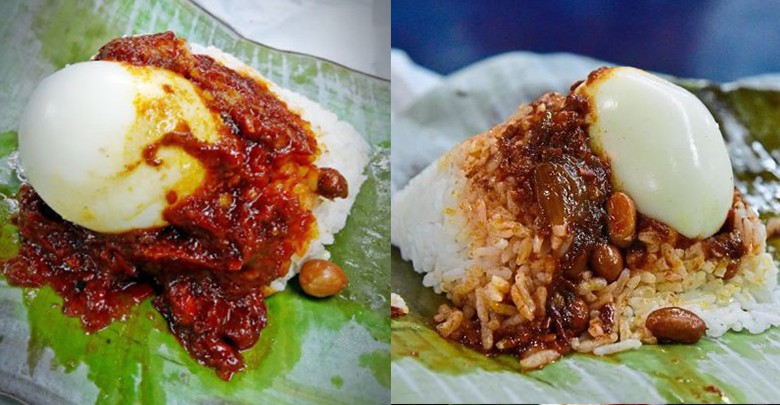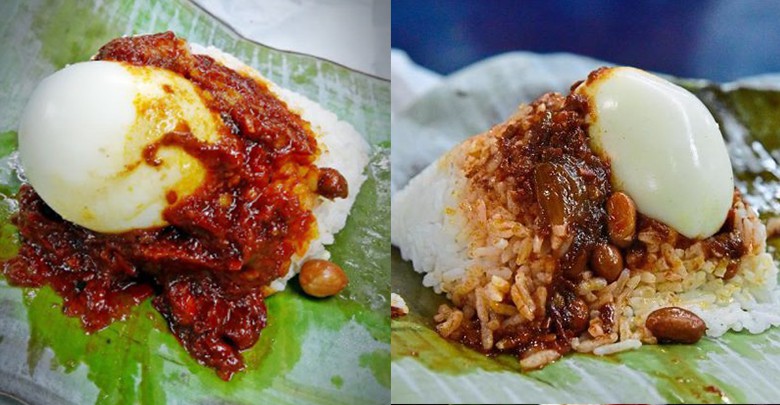 There are two Nasi Lemak stalls at Medan Selera 223 – Nasi Lemak Panas Yati & Nasi Lemak Panas Suri. While Nasi Lemak Panas Yati is the spicier variation, both nasi lemak are equally good and certainly deserves you attention.
Address: Jalan 51a/223, Seksyen 51a, 46100 Petaling Jaya
8. Nasi Lemak Peel Road @ Jalan Peel, KL (Non Halal)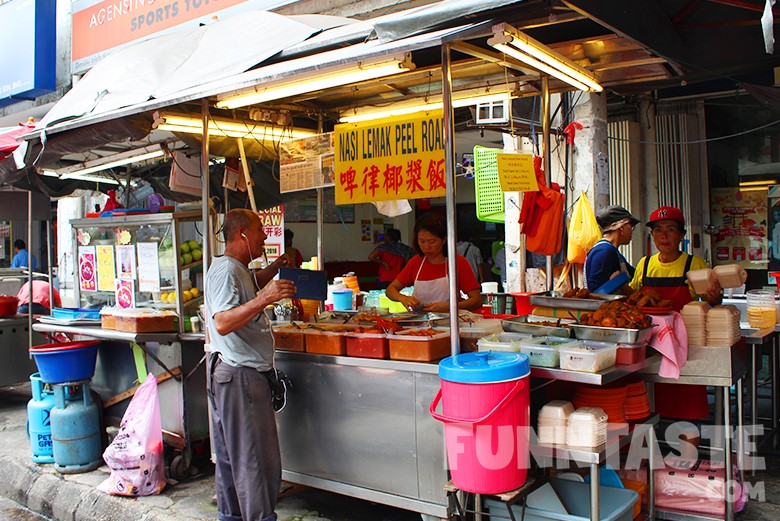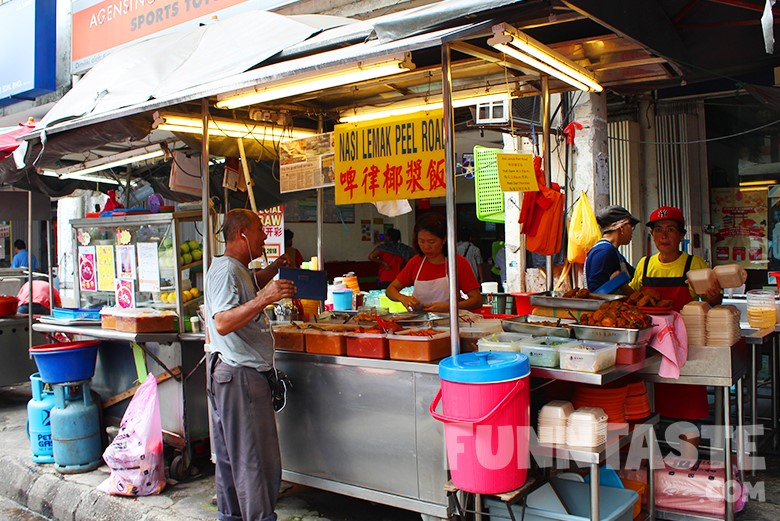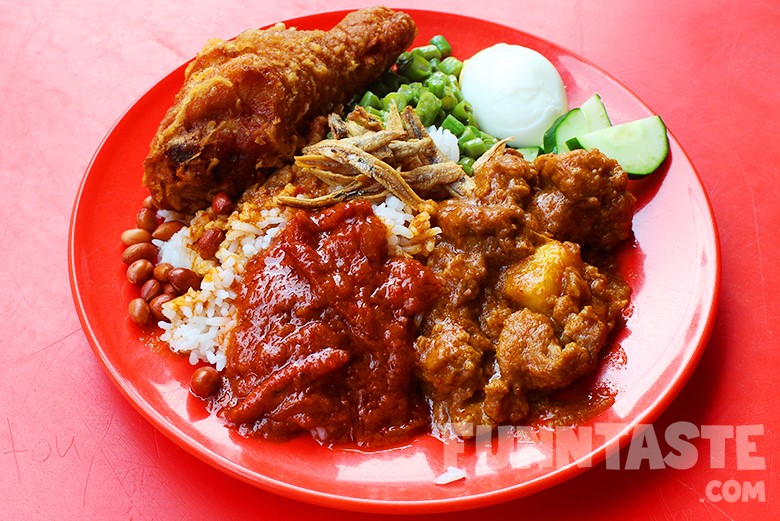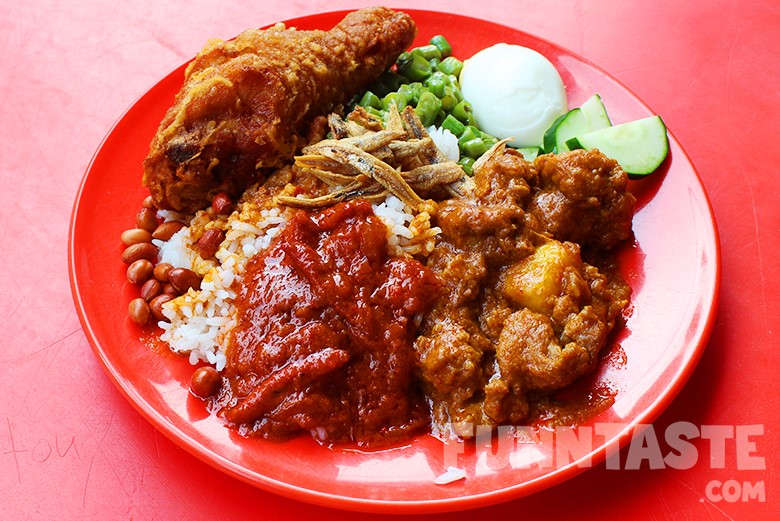 Nasi Lemak Peel Road has over 40 years of history and is well known for their irresistible wild boar curry. Yes, imagine adding wild boar curry on your nasi lemak! The meat and curry mashed up with the sambal and fragrant rice will take your taste buds on a ride.
Address: 88, Jalan Peel, Maluri, 55100 Kuala Lumpur
Operating Hours: 2.30PM – 8.30PM, closed on Thursday & Friday
9. Big Tree Head Mamak @ Kepong, KL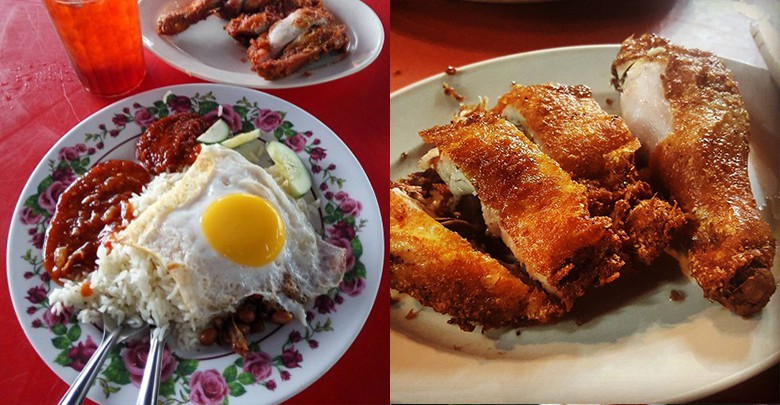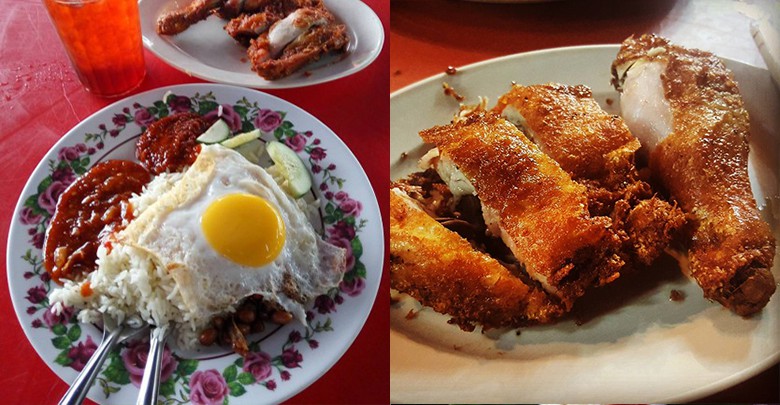 The nasi lemak here is pretty popular among folks living in Kepong mainly because of their signature crispy fried chicken. The nasi lemak itself is pretty decent but what makes it stand out is certainly the addition of crispy fried chicken.
Address: Pesiaran Mergastua, Kepong Baru, 52100 Kuala Lumpur
Operating Hours: 4PM – 4AM, Daily
10. Nasi Lemak Kukus Chef Fauzey @ Pj Old Town, PJ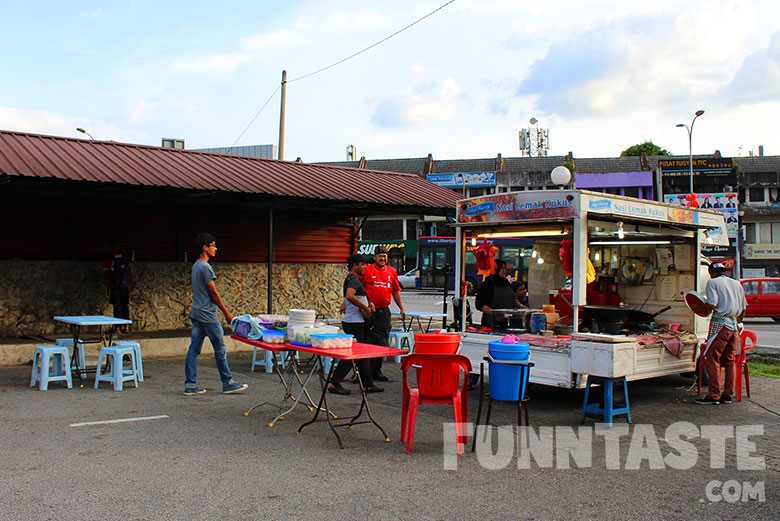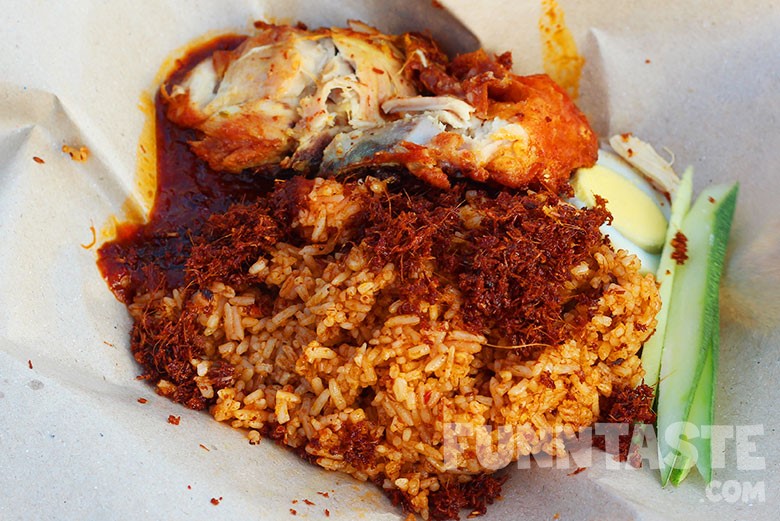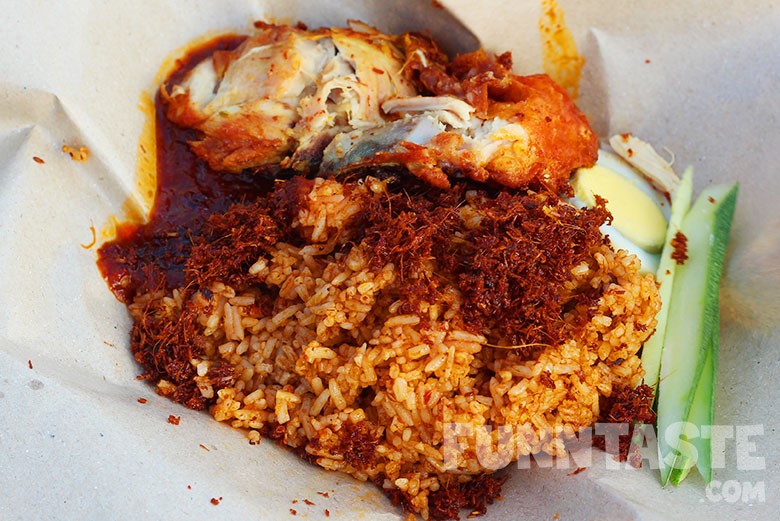 Nestled at PJ Old Town, this nasi lemak eatery is operated via a food truck. Nasi Lemak Kukus Chef Fauzey has a decent following among residents of Petaling Jaya. Their Nasi Lemak Kukus Goreng is genuinely tasty and fragrant and one of the must try dishes in Petaling Jaya.
Address: Jalan Sentosa 3/57, PJ Old Town, 46000, Petaling Jaya
Operating Hours: 5.30PM – 11PM, closed on Sunday