Food & Drinks
10 Best Local Breakfast Spots That Are Worth Waking Up For In Kepong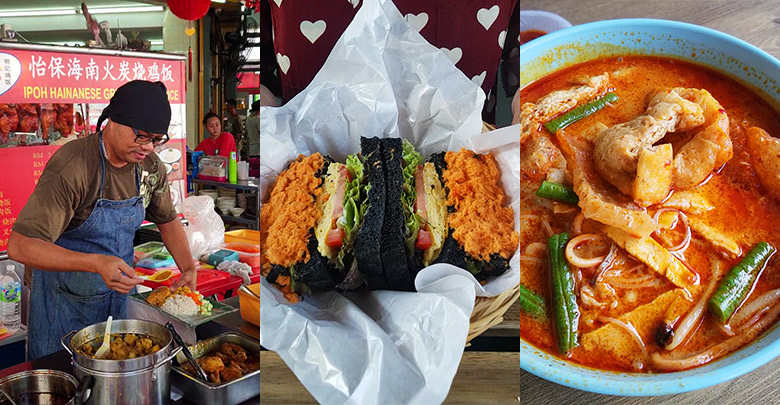 Deciding where to eat breakfast is not the easiest thing to do early in the morning. Sometimes you are half awake or simply too hungry to think.
Fear not, here are 10 Best Local Breakfast Spots In Kepong that opens as early as you guys. For those who are heading to Kepong for their breakfast choices, this list is for you too.
1. Fat Yoong Restaurant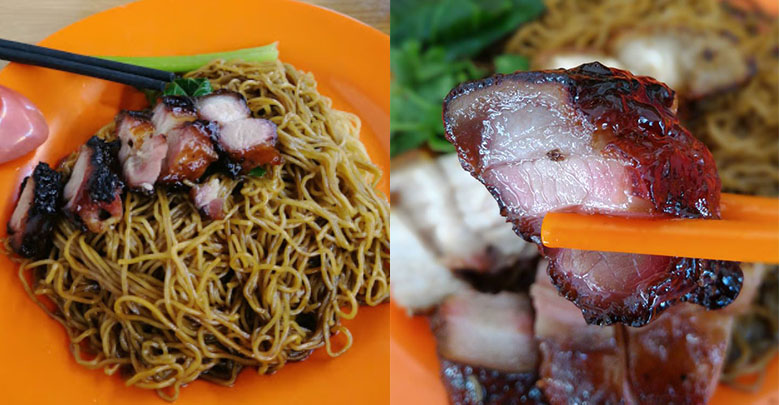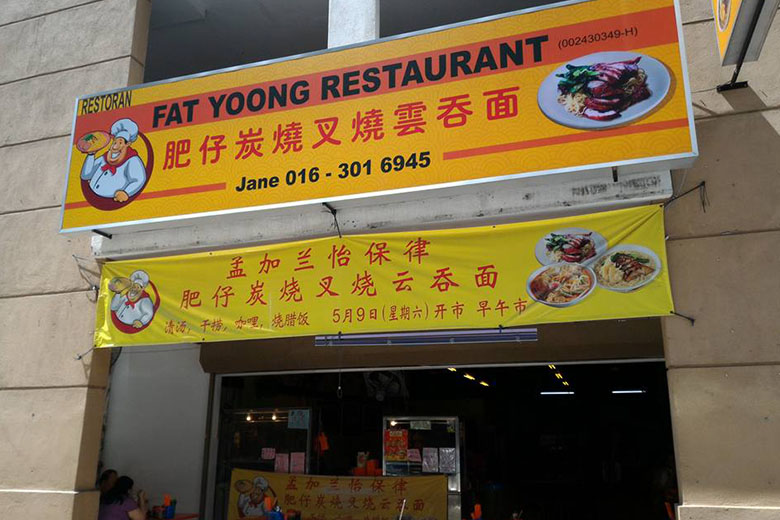 Fat Yoong Restaurant is a local restaurant that specialized in Wantan Mee in Taman Usaha Kepong. They are known best for their Char Siew, which is served with most of the noodles on the side. The ratio between meat and fat is beautifully balanced with the edges charred just enough to give you a crispy crunch to each bite. It's something you can't miss when you're here.
Address: 1-19, Jalan Metro Perdana 2, Taman Usahawan Kepong, 52100 Kuala Lumpur
Operation Hours: 6am till 2pm, closed on Wednesdays
2. Ah Yee Curry Mee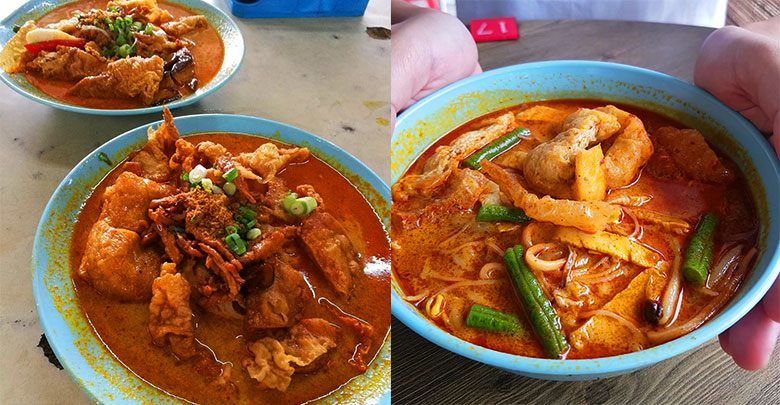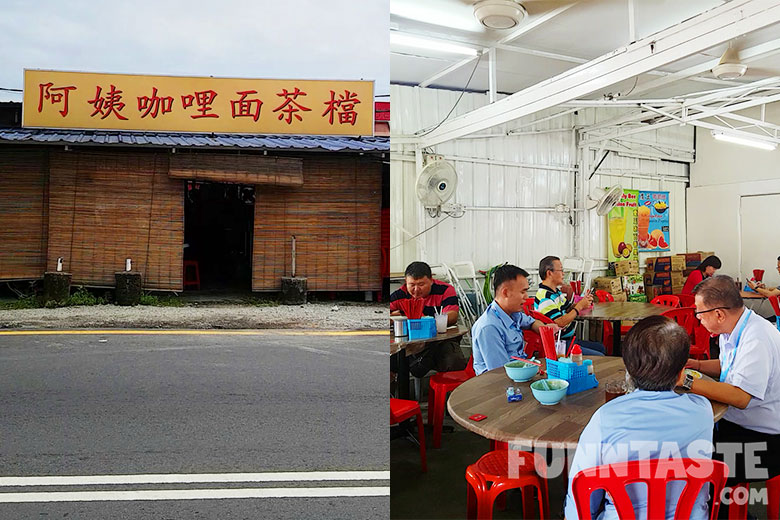 Ah Yee originally only sold economy noodles and Chee Cheong Fun with Yong Tau Fu and the other items added in only in the later years. Now, her Curry Mee leaves locals always coming back for more. Her curry broth is fragrant, rich and creamy with coconut milk, topped with green beans, pork skin, tofu puff and cockles. Definitely a breakfast that will make you feel warm and happy.
Address: Jalan Kepong Baru, 52100 Kepong
Operation Hours: 6.30am – 2pm, closed on Mondays
3. Norway Salmon Fish Head Noodle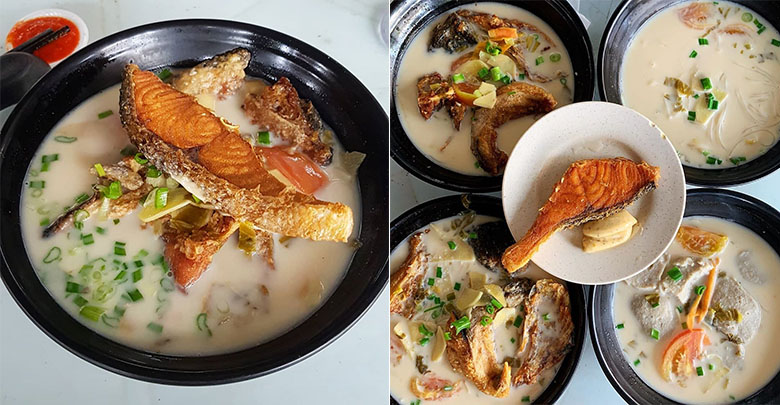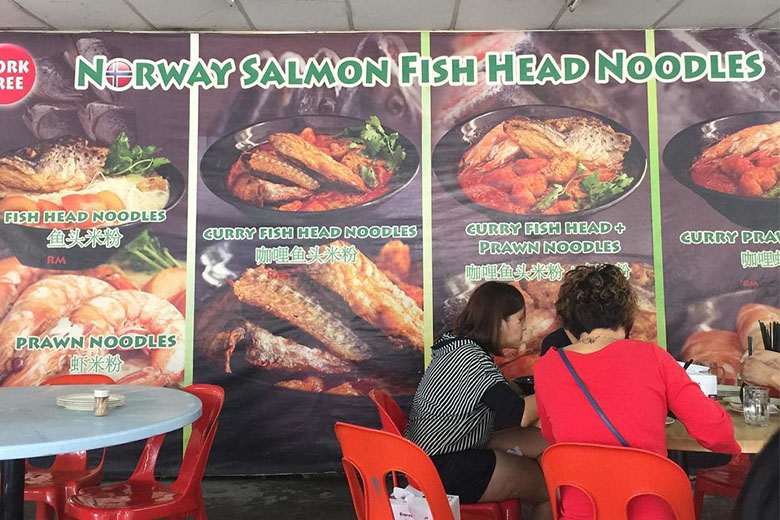 Located just behind Brem Mall, this shop is a local go to spot for a delicious bowl of fish head noodles. Their salmon fish head is from Norway Salmon, which is one of the best salmons ever. They also have other choices for their noodles in case you are not a big fan of fish heads. You can opt for fish meat, prawns or fish paste. Their broth is thick, milky and creamy with evaporated milk. If you crave something that is not too overwhelming, this may be the place for you!
Address: G4, Jalan Jambu, Jinjang Selatan, 52000 Kuala Lumpur, Wilayah Persekutuan Kuala Lumpur
Operation Hours: 8am – 3.30pm, daily
4. Foo Fee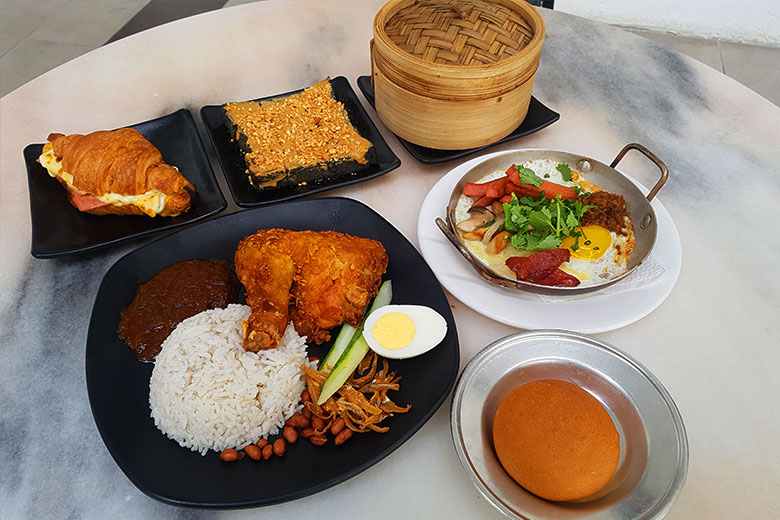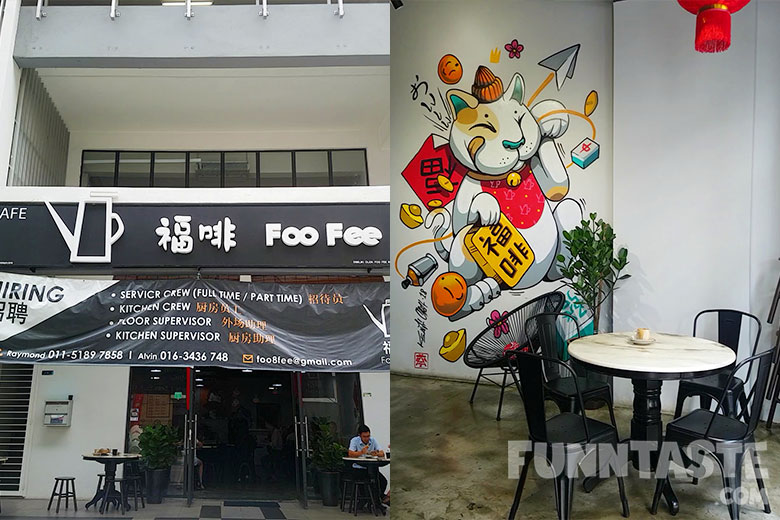 Foo Fee is a cool looking café with fortune cat murals on the wall. They serve localized food from way back when with a modern twist. Best known for their brew, cold or hot, and modern "kopitam" type of small eats like toasted charcoal bread with kaya and butter, this place brings you the nostalgia of good old simpler times. They also have a variety of Nasi Lemak and soup noodles for you to choose from if you fancy a heavier meal. All in all, Foo Fee is a perfect morning place for family and friends to meet up at.
Address: G32 Fortune Perdana Lakeside, Jalan Metro Perdana, Kepong, 52100 Kuala Lumpur
Operation Hours: 8am – 5 pm, daily
5. Penang Corner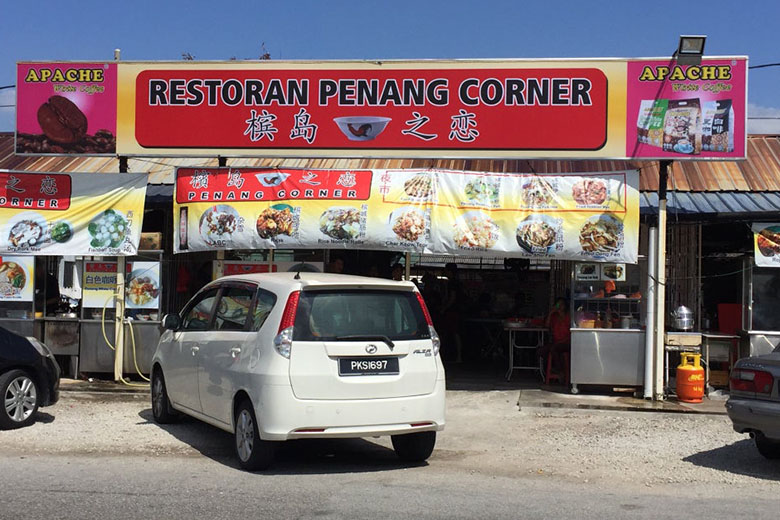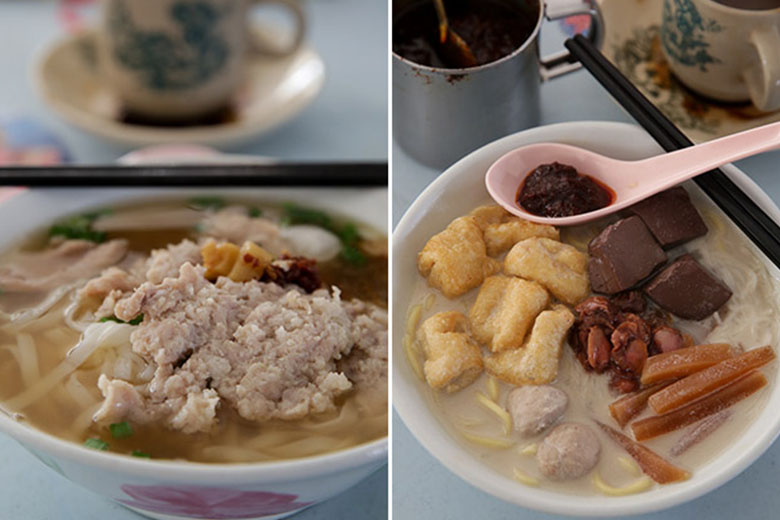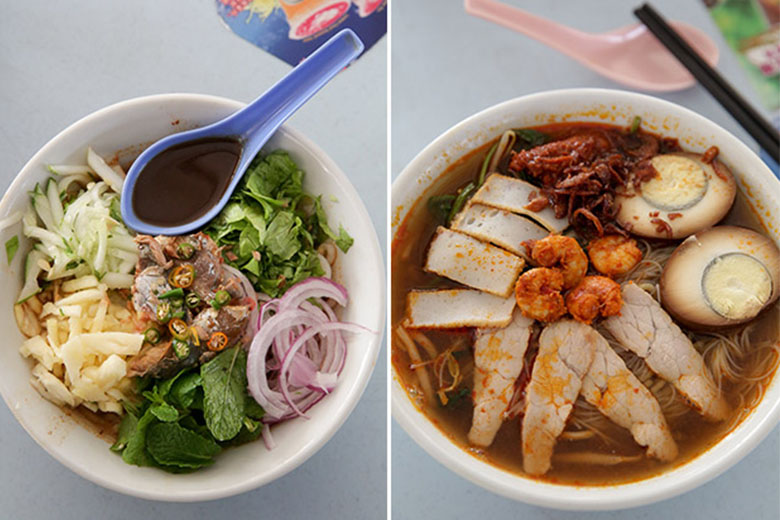 Craving for Penang food early in the morning but you're in Klang Valley? This is the place for you. They serve a variety of Penang food, from everyone's favorite Char Koey Teow, Chee Cheong Fun, Prawn Noodles, Penang Koey Teow soup and so much more. What you gotta try here is definitely the White Curry Mee! It has pork blood cubes, cockles, cuttlefish, pork balls and all the goodness. Make sure to mix in the chilli paste. It makes the soup even more fragrant.
Address: Gerai 28B, Jalan Besar, Kepong Baru, 52100 Kuala Lumpur, Federal Territory of Kuala Lumpur
Operation Hours: 8am – 4pm, close on alternated Mondays
6. Fook Loong Chicken Rice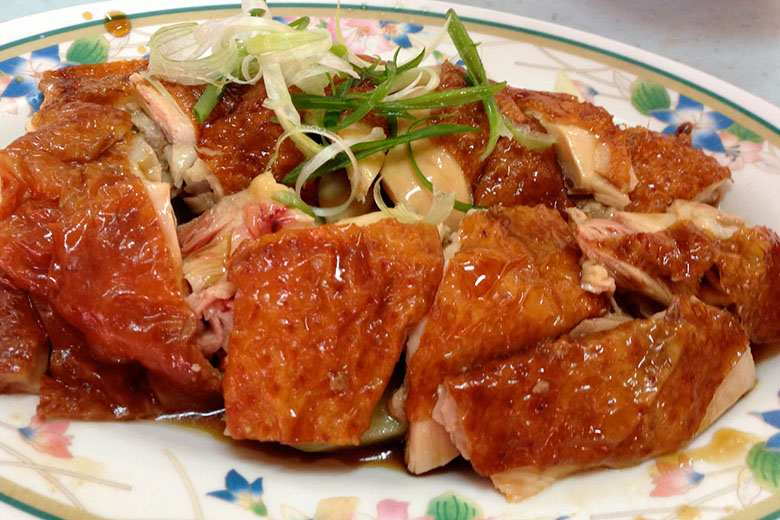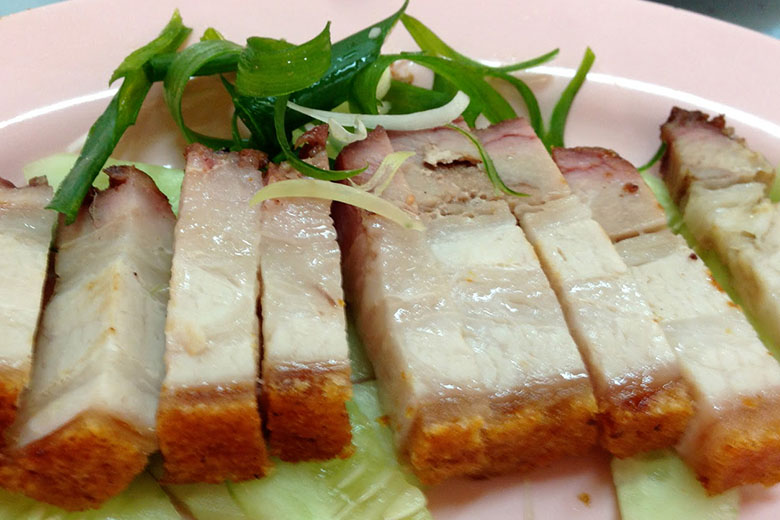 Fook Loong Chicken Rice opens as early as 8am. The roasted chicken's skin is crispy enough without the meat being overcooked. Their steamed chicken is just as delicious with the tender chicken meat. Char Siew and Siew Yoke are equally as good too. It's no wonder people line up for it.
Address: 21, Jalan Burung Bebarau, Taman Bukit Maluri, 52100 Kuala Lumpur, Wilayah Persekutuan Kuala Lumpur
Operation Hours: 8am until finish, daily
7. Kakatoo Cafe (Kepong)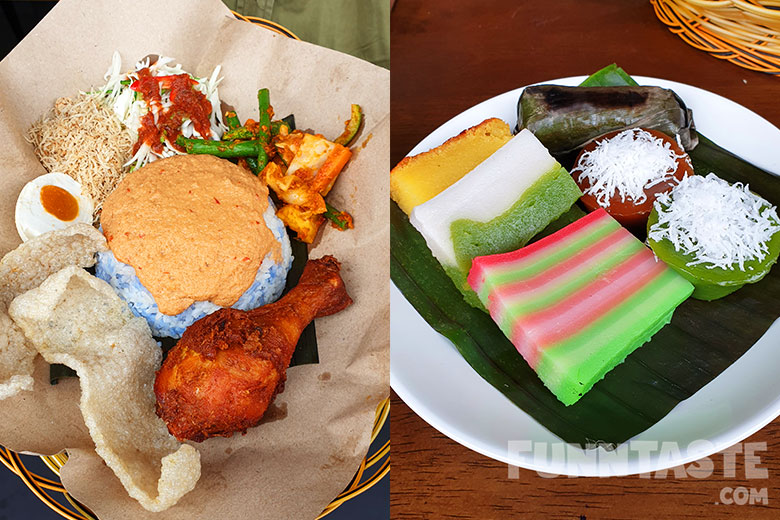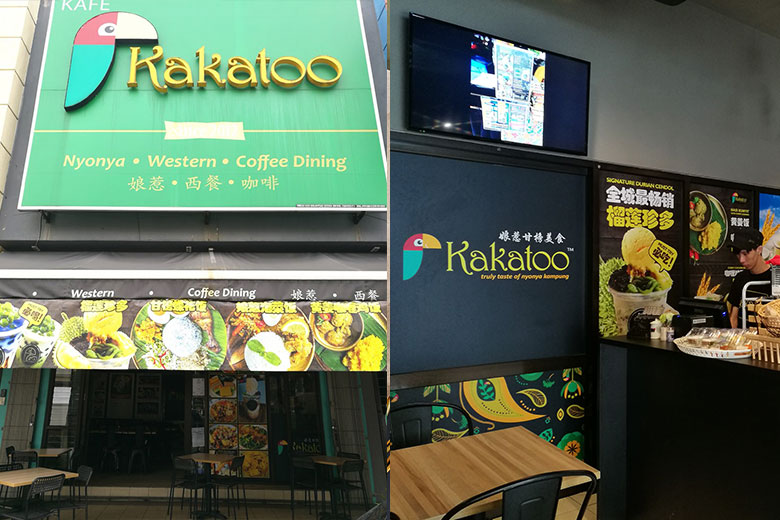 Kakatoo Café serves delicious Nyonya and Western styled dishes. If you are craving a local breakfast, then you should come on over and try their Nasi Kerabu, paired with curry chicken leg. The Nasi Kerabu is also served with a half boiled egg, sambal, fried anchovies and peanuts. The ambiance is relaxing and comfortable for you early birds to enjoy the morning.
Address: 100, Jalan Metro Perdana Barat 2, Taman Usahawan Kepong, 52100 Kuala Lumpur
Operation Hours: 7.30am – 3pm, daily
8. Take Eat Easy Modern Bakery & Café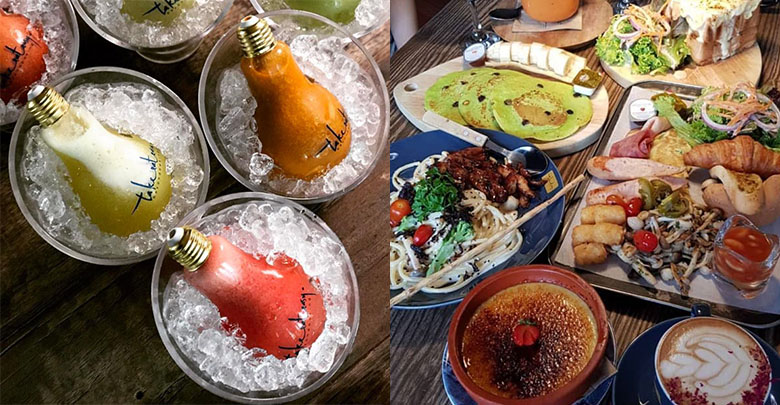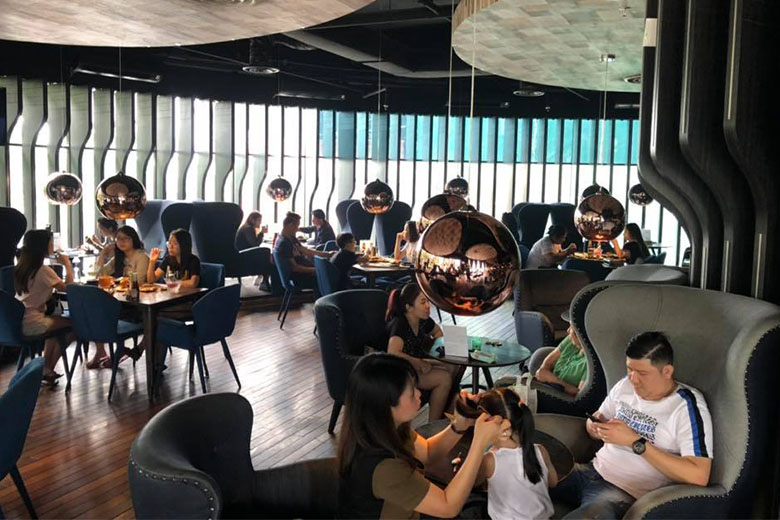 Take Eat Easy Modern Bakery & Café is a fusion café with its own bakery on the side in Kepong. When you're here, you should try their signature American Big Breakfast! It is basically a big platter of all the America's favorite breakfast food like streaky bacon and hashbrowns. For those with a sweet tooth, why not have a cake for breakfast! They are known for having one of the best burnt cheesecakes! The only person stopping you is you!
Address: Wisma Fiamma , No 20 Jalan 7A/62A, Kepong, Kuala Lumpur, Malaysia 52200
Operation Hours: 8.30am – 10.30pm
9. Blackman Nasi Lemak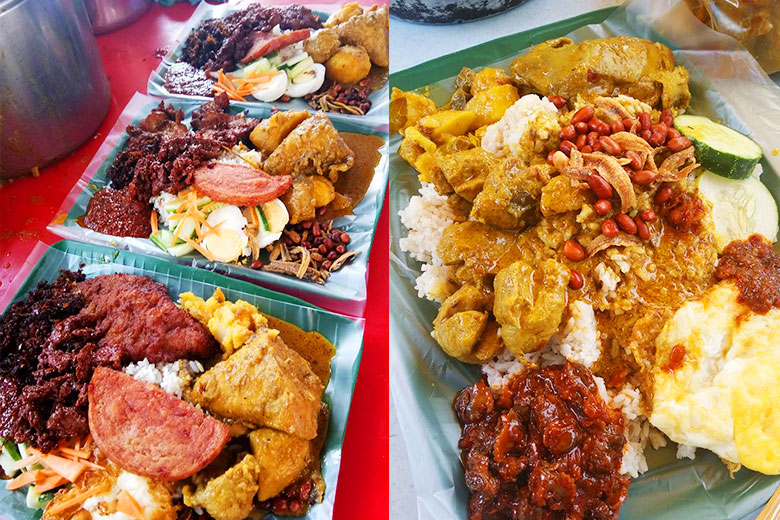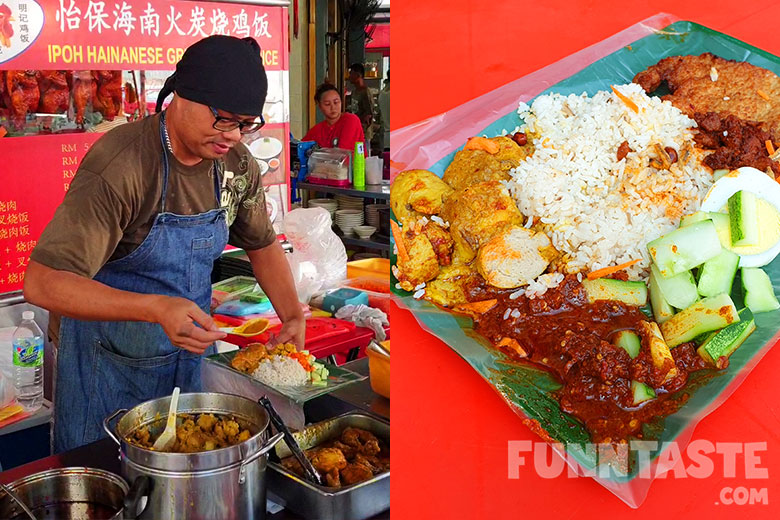 Blackman Nasi Lemak is one of the local's favorite places for the basic Malaysian breakfast. Apart from the usual toppings, there are tons of options for side dishes to choose from! There is chicken rending, curried potatoes, choy poh sambal, luncheon meat and their signature side, lemongrass pork chop. Think of the endless combinations of side to pair with your nasi lemak! A foodie's dream come true!
Address: 34G , Vista Magna Block E , Jalan Prima 1 , Metro Prima Kepong 52100 Kepong, Kuala Lumpur, Malaysia
Operation Hours: 8.30am – 2pm
10. A Toast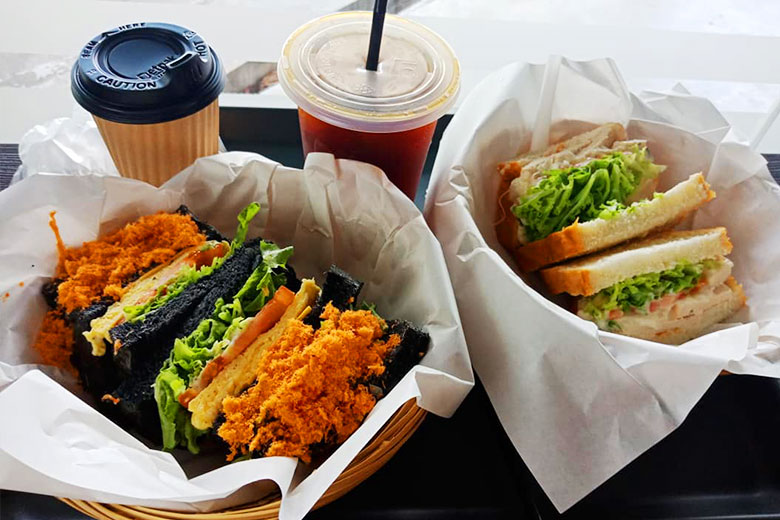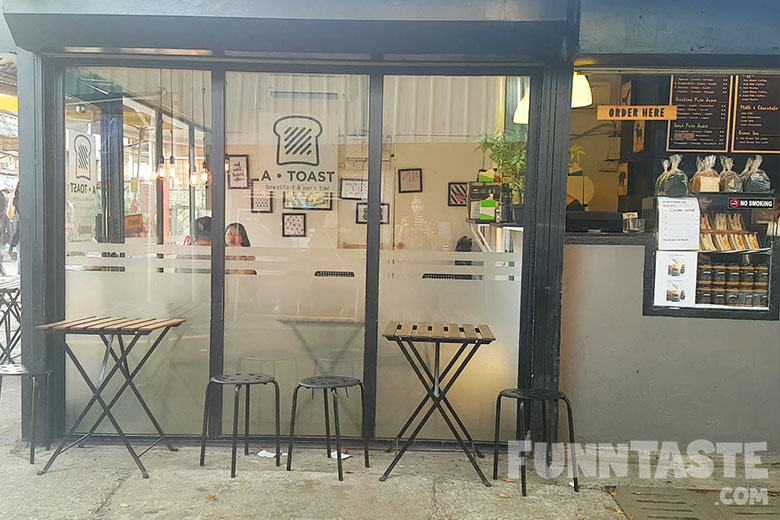 This shop is the second branch of the well known breakfast spot in Pudu! They are famously known for their breakfast sandwiches which looks so good on instagram and taste equally as good!. You can choose to have your sandwiches in white bread, sesame bread or charcoal bread. They also have a variety of other breakfast foods like big breakfasts, french toast, warps and the traditional kaya toast with half boiled eggs.
Address: 322 Jalan Dato Zakaria, Kepong Ulu, 52100 Kepong
Operation Hours: 6am – 3pm, closed on Wednesdays