Food
10 Best Hidden Gems In Subang Jaya Only Locals Know About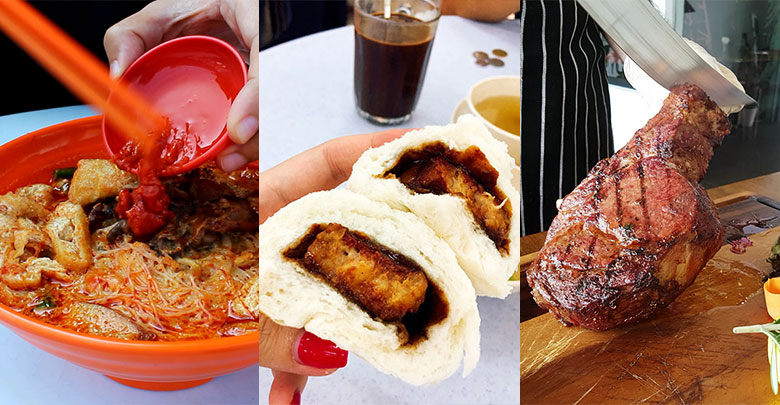 Today, Subang Jaya is mostly known for its plethora of Bubble Tea places. However there is also no shortage of under-the-radar stalls & restaurants where you can find affordable and delicious food. Maybe it's a little-known street stall at a inactive neighbourhood. Or an undiscovered gem hidden under an apartment. Or perhaps it's a longtime favorite that locals want to keep secret.
Today we're here to reveal it, here are the 10 Best Hidden Gems In Subang Only Locals Know About.
1. Kum Chuan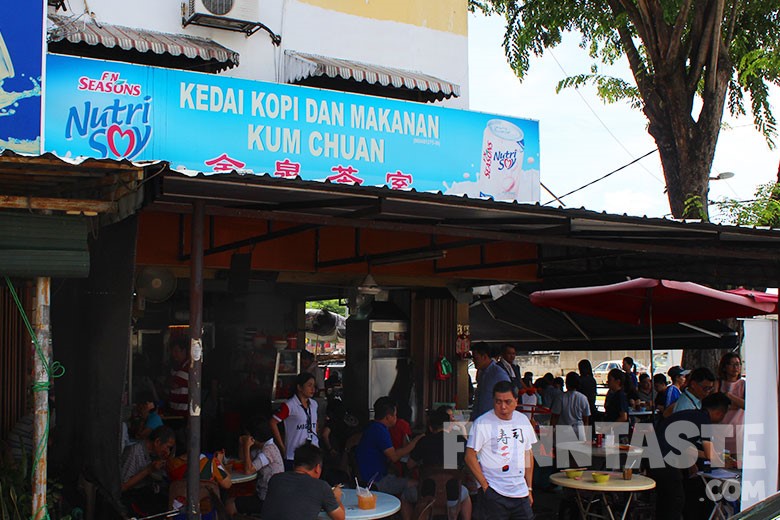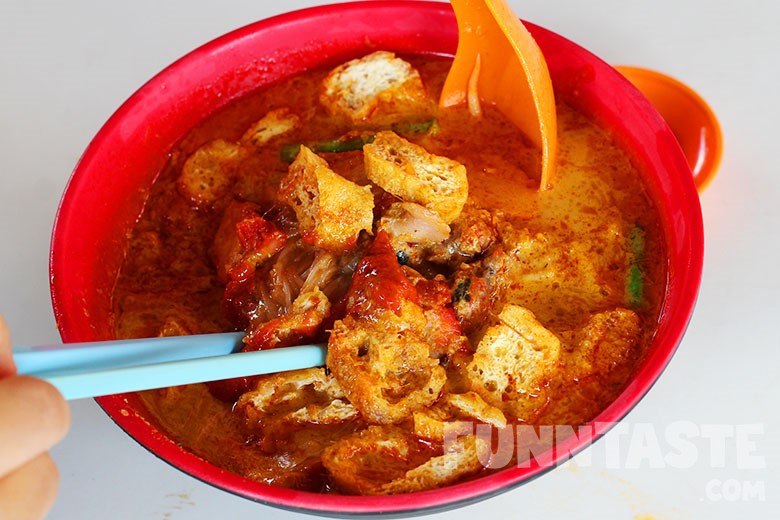 It is safe to say when one talk about Curry Mee near 3k Subang, they are referring to Kum Chuan Curry Mee. This legendary curry mee stall has been operating for decades and won the hearts of Subangites along the way. Last we check the Curry Mee is cost an affordable RM5.80 per bowl! Expect generous toppings of siham, roasted pork, long beans and tofu puffs soak in thick curry broth.
Address: Corner of Jalan SS13/1A, 47500 Subang Jaya, Selangor
Hours: 7am – 2pm, closed on Sunday
2. Wai Kwan Coffee Shop Pau Stall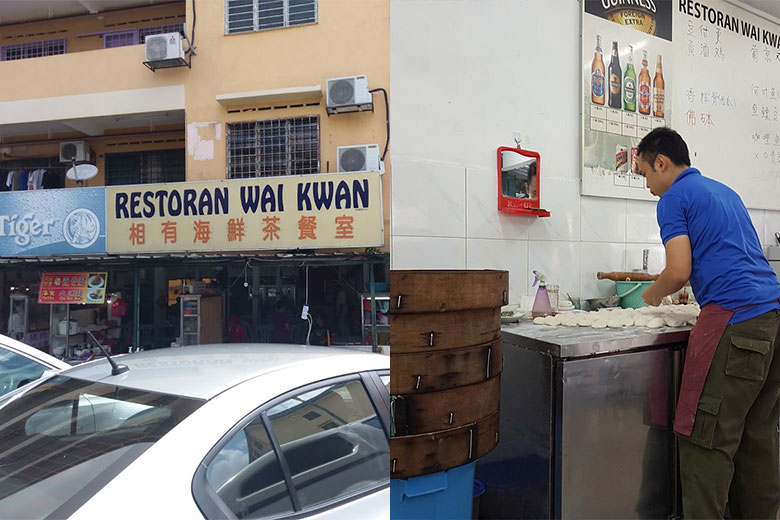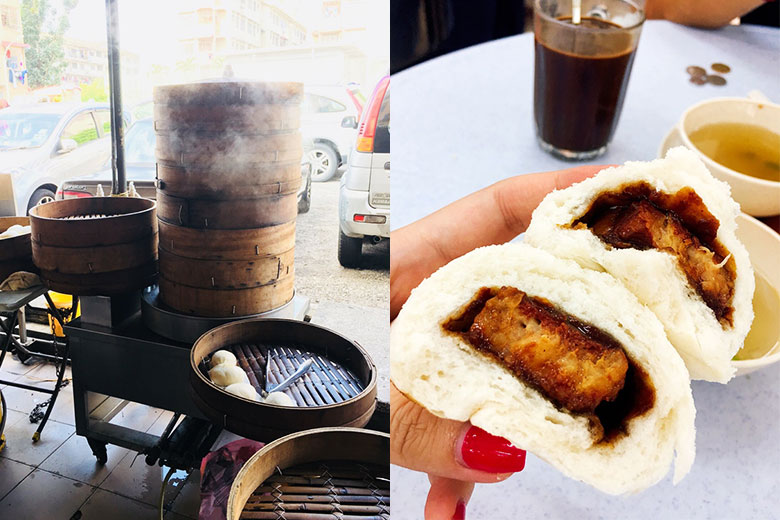 You might not find anything special about this coffeeshop at first glance. But this place houses a super crowded homemade Pau stall. Everything is made on-the-spot from scratch, from rolling the dough to steaming. The popular Paus fillings are their Char Siew, Mui Choy and Nam Yu Pork. Unique flavours include Kung Po Chicken and Chicken Curry.
Address: New Paradise Restaurant@ Restoran Wai Kwan, P.00.001, Good Year Court 2, USJ 6/1, Subang Jaya
Tel: 016-4217826/016-5660777
Hours: 7am – 2pm, closed alternate Mondays
3. Fat Joe's Shack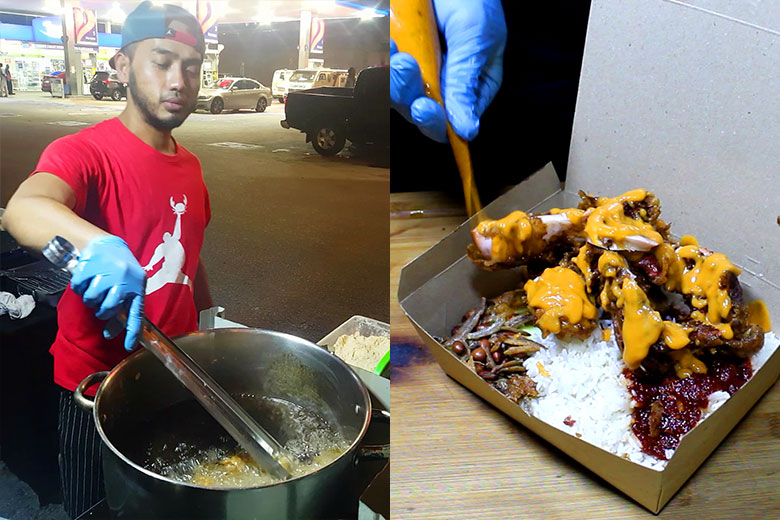 Fat Joe Shack is one of the first stall in Subang Jaya to serve Soft Shell Crab Nasi Lemak. Their Soft Shell Crabs are deep fried upon order to ensure crispiness. They operate from 8.30PM onwards which makes it a great place for supper. Aside from Soft Shell Crab Nasi Lemak, this stall also serves XXL Sotong Nasi Lemak, Pita Bread and Burrito.
Address: Jalan SS17/1A, 47500 Subang Jaya (Near ETIQA Insurans)
Hours: 8.30pm – 12.30am, off day not fixed
4. Moorthy's Mathai Restaurant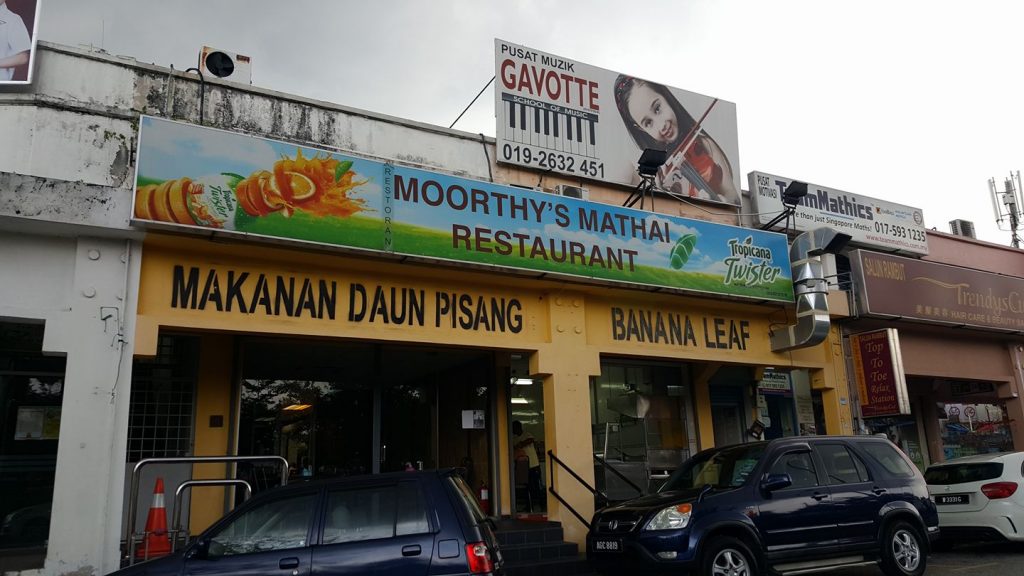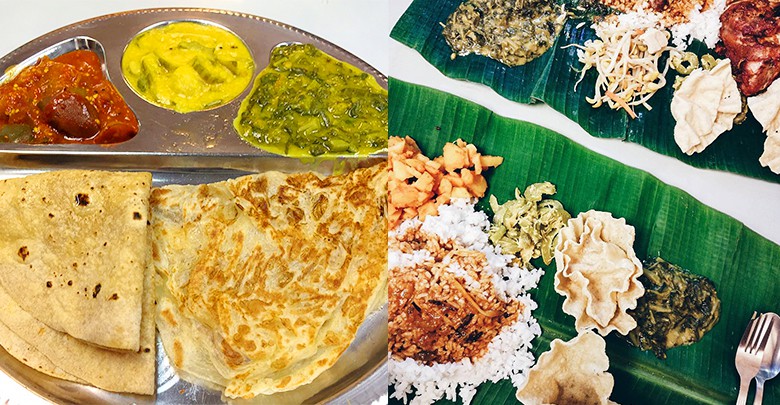 Indian breakfast is almost everywhere but Moorthy Mathai in particular stood out for their thick and flavourful Dhall combined with chapati, tosai and their crispy roti canai. We can safely say it's the best Indian breakfast in Subang Jaya. This place is packed with patrons daily, obviously here for the breakfast rush.
Address: 24, Jalan USJ 4/9g, Usj 4, 47600 Subang Jaya, Selangor
Hours: 7am – 4pm, daily
5. Nasi Lemak Kukus Dua Belas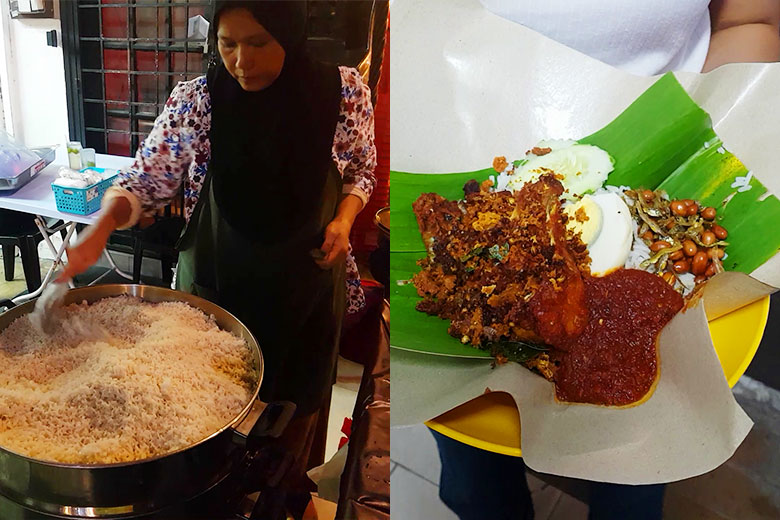 Own & operated by a husband and wife team, this 20-year-old Nasi Lemak stall is said to serve the best Nasi Lemak in town. They used to operate nearby Sime Darby Medical Center, now they have a brick and motar lot in SS15. Aside from their fragrant rice and spicy sambal, what stood them out is the wide array of lauk-pauk – beef rendang, udang sambal petai, ayam goreng berempah, and lots more.
Address: 49 SS15/4E, 47500 Subang Jaya
Hours: 1030am – late night, daily
6. Liza Briyani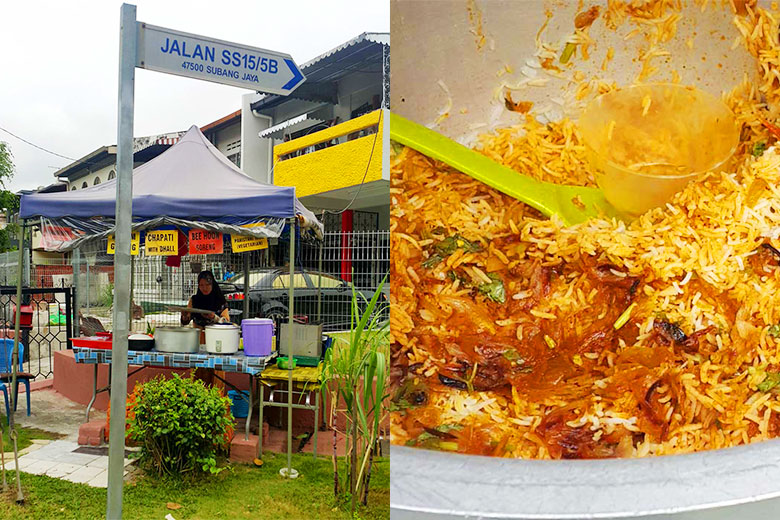 One of the cheapest place in Subang to get Nasi Briyani Ayam, with prices starting from as low as RM7. The owner Liza operates her stall right in front of her house which explains the affordable price. Not only that, her regular customers absolutely adores her briyani. You can choose to dine in as there are tables and chairs set up at her car porch.
Address: Intersection Jalan SS15/5B & Jalan SS15/5G, Subang Jaya
Hours: 11.30am until sold out
7. Rak Thai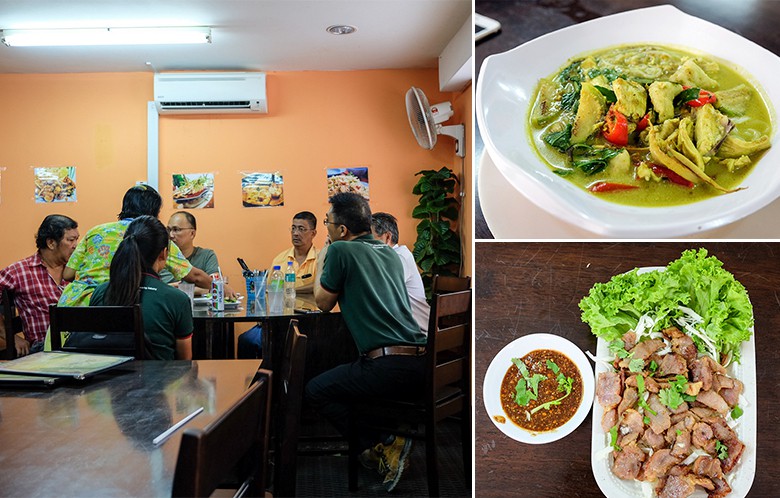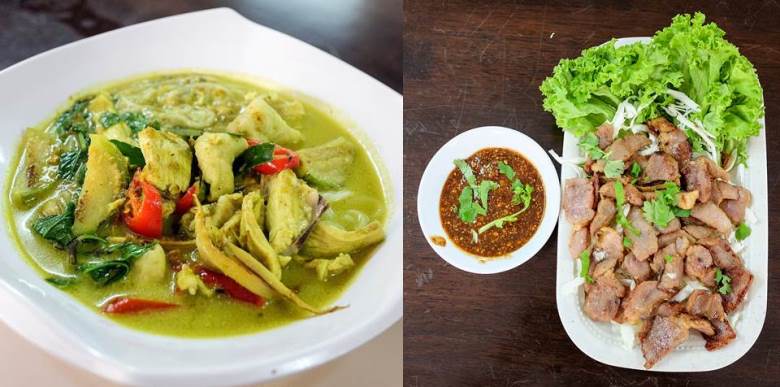 Rak Thai is a Thai restaurant that serves authentic Thai food. The owners, chef and server are all Thai, so do expect Thai food at its most authentic form without any adaptation to Malaysians' tastebuds. Although the staffs don't speak English or Malay they do their best to fulfill the customer's needs and requirements, such as toning down the spiciness (upon request).
Address: RA-112, Arcade Level, Ridzuan Condominium, Jalan PJS 10/11 Bandar Sri Subang, Bandar Sunway, Selangor
Hours: 5pm – 8pm
8. Jing Zhu Pan Mee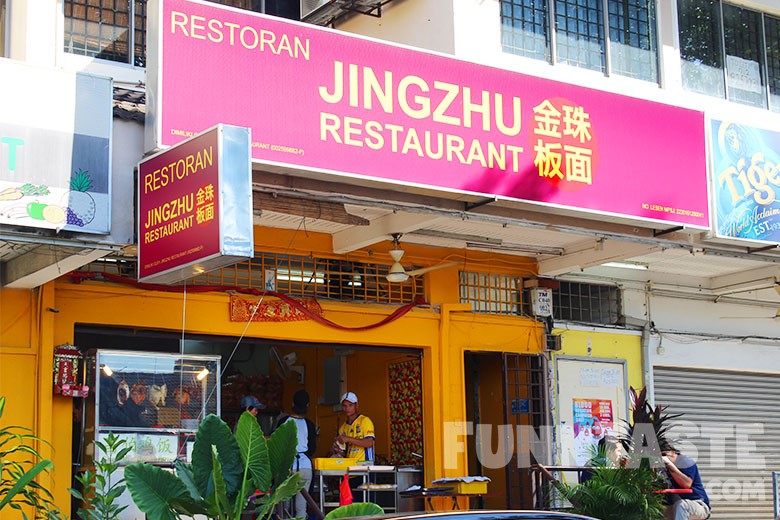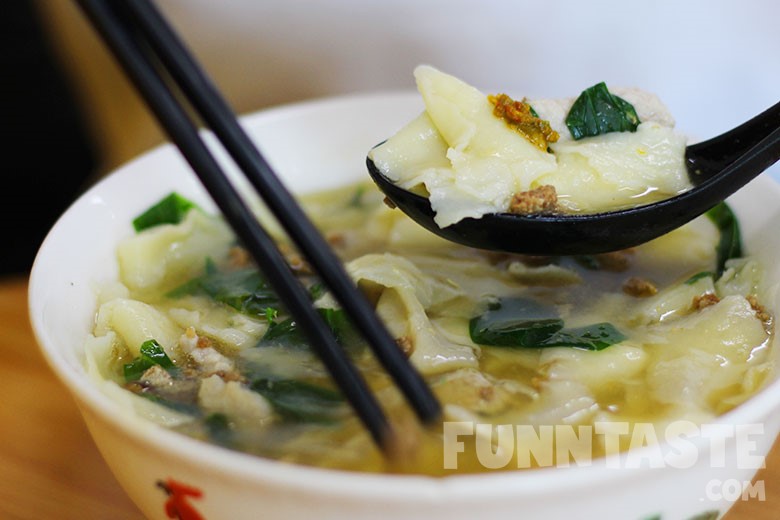 Ask any Subangites about Pan Mee, and they will point to you at Jojo Pan Mee or Chili Pan Mee. But if you're craving after a homely and hearty bowl of Pan Mee that's made with love, Jing Zhu Pan Mee is the place to go. Dishes here are reasonably priced at RM7 to RM9, for a massive bowl of Pan Mee.
Address: 9, Jalan SS 19/6c, Ss 19, 47500 Subang Jaya, Selangor
Hours: 7.10am – 4pm, daily
9. Kay's Steak & Lobster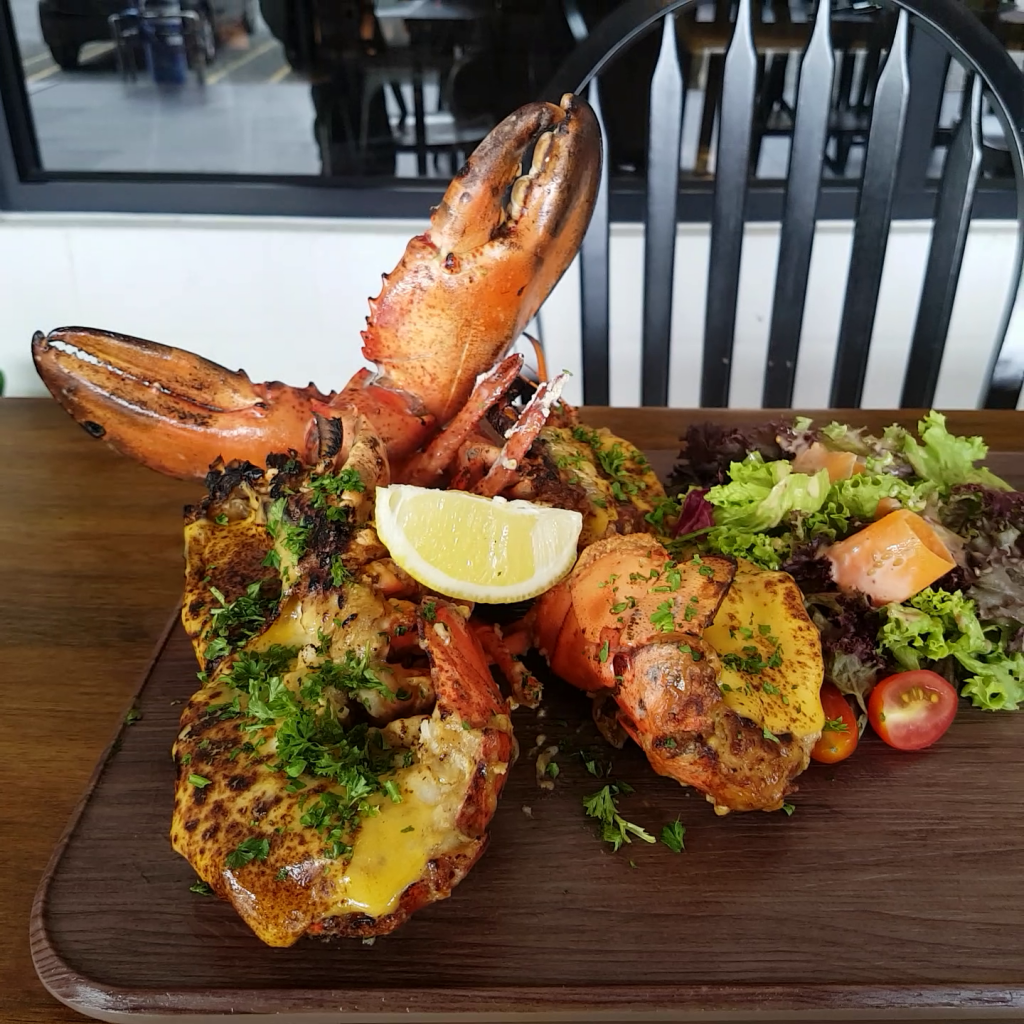 Hidden in the peaceful neighbourhood of Putra Heights is Kay's Steak & Lobster. This Halal western food restaurant puts together some of the highest quality steak you can imagine. Aside from that, their lobster dishes are phenomenal.
Address: 12A, Jalan Putra Mahkota 7/6b, Putra Heights, 47650 Subang Jaya, Selangor
Hours: 5pm-10pm (Mon-Fri), 1pm-10pm (Sat&Sun)
10. Aroma Burger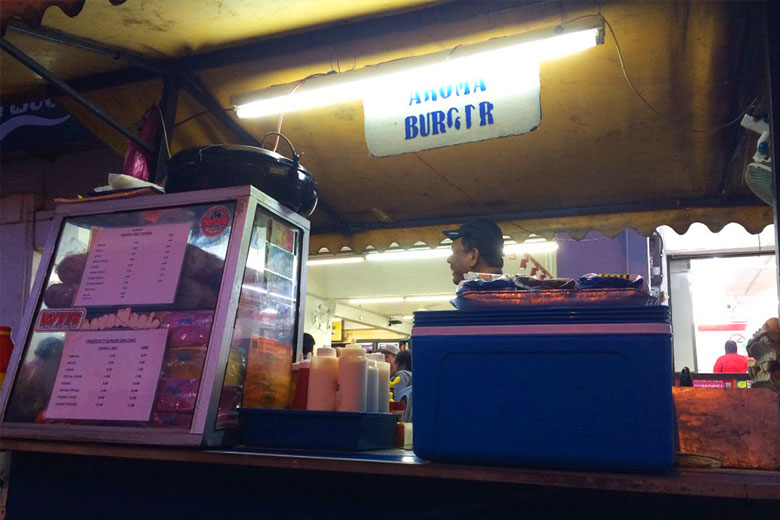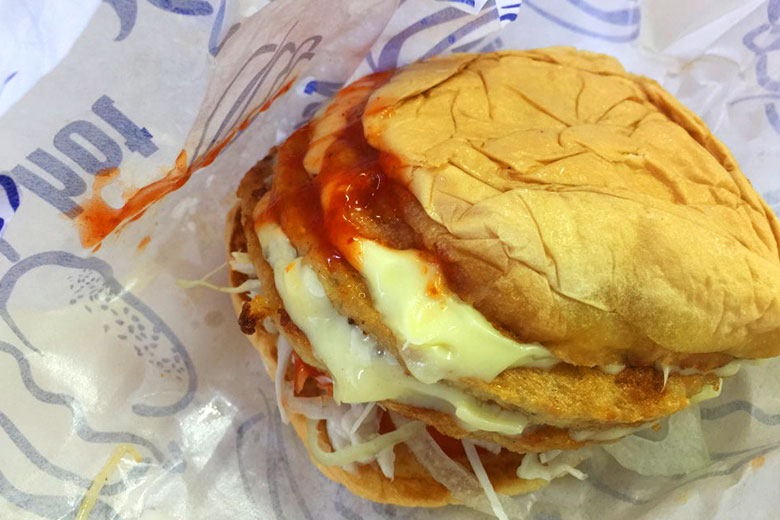 Started selling since year 2000, this almost 20-year-old burger stall is perhaps the one and only ramly burger spot that do drive through by call first then pick up, as their orders are crazy especially between 8pm to 12am. It is also a popular supper spot among night owls as they operate till 3.30am daily.
Address: 8, Jalan USJ 14/1k, Usj 14, 47630 Subang Jaya, Selangor (Near 7-11)
Hours: 5.30pm-3.30am, daily