Food & Drinks
10 Best Cheese Naan Spots In Kuala Lumpur And Selangor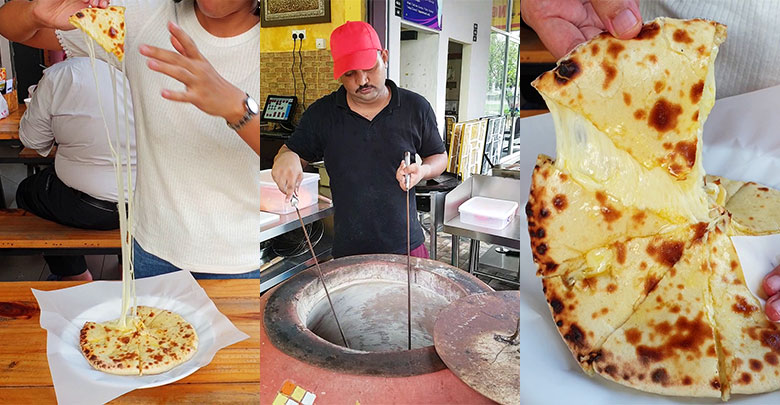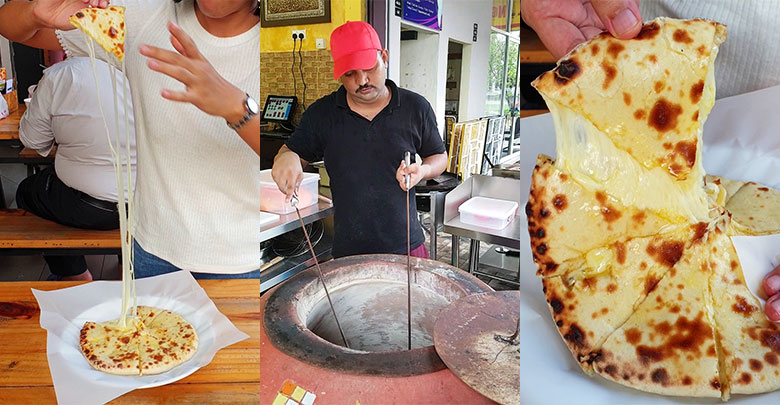 Have you ever crave so badly for cheese naan randomly in the middle of the night but you don't know where to get it? Well, WE HAVE and we found 10 best Cheese Naan places for everyone to munch on!
Ok ok, enough excitement! Let us present you the 10 Best Cheese Naan spots in Kuala Lumpur and Selangor.
1. Ehsan's Shah Alam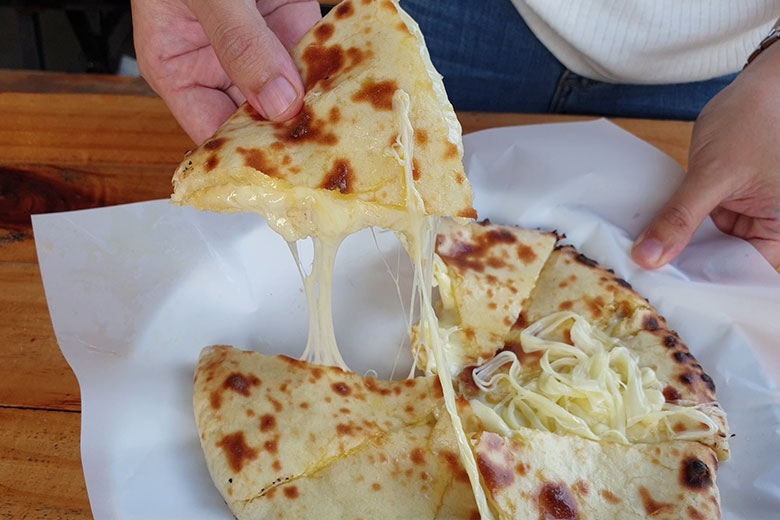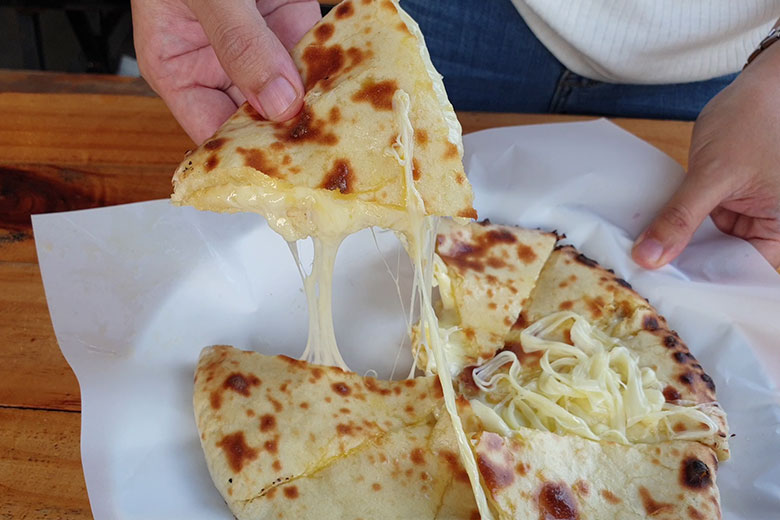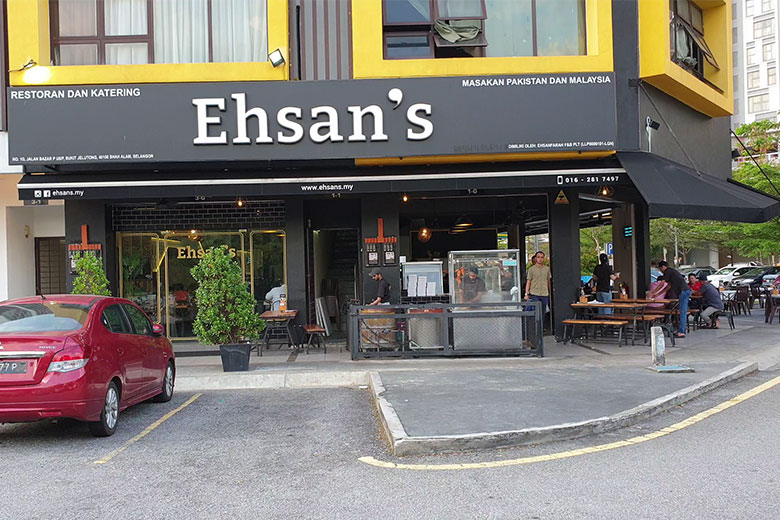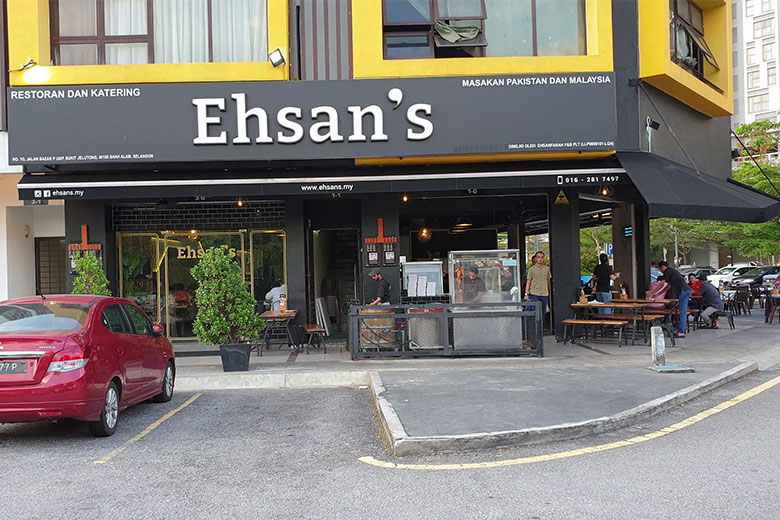 Has anyone of you seen any cheese naan which can be pulled for almost 1 meter long? Well, if your answer is no then you must not been to Ehsan's Shah Alam. Their famous Naan Cheese Tarik can be pulled UP TO 90cm!
They also have other food selections such as Chapati and their signature Murtabak. Their signature Murtabak are filled with insane amount of cheese and minced meat! Literally the perfect combination for comfort food.
Operation Hours: Everyday, 7am – 12am
Address:
Ehsan's Vista Alam
No. 17-LG, Vista Alam Shop Lot, Seksyen 14, Shah Alam (Opposite Avisena Hospital)

Ehsan's Bukit Jelutong
No. 1G, Jalan Bazar P U8/P, Bukit Jelutong, Shah Alam (Opposite Suria Jelutong)
2. Naan Lounge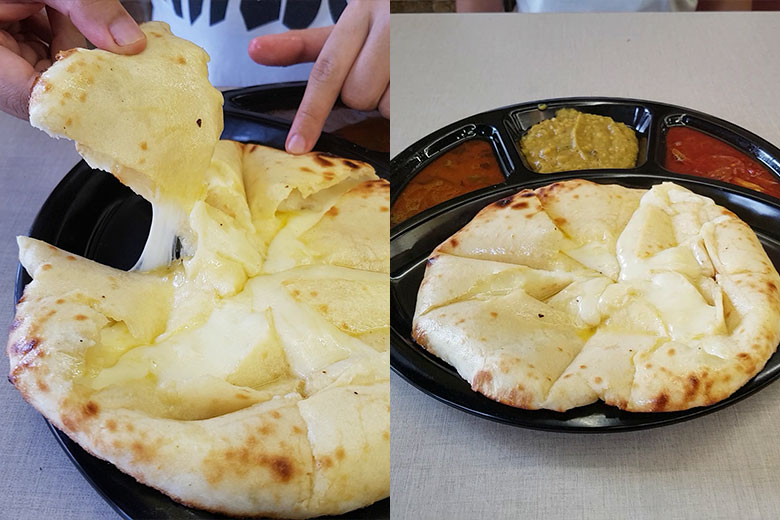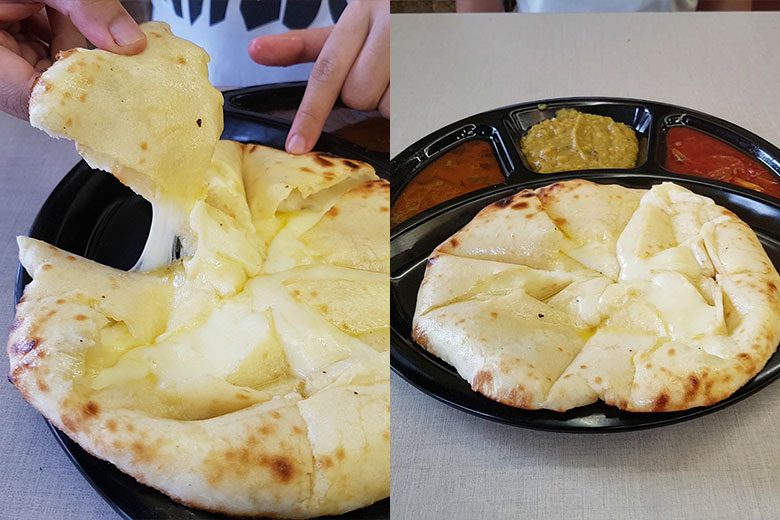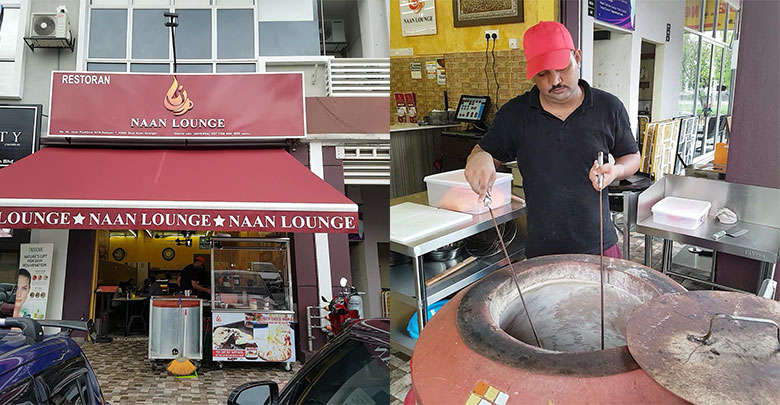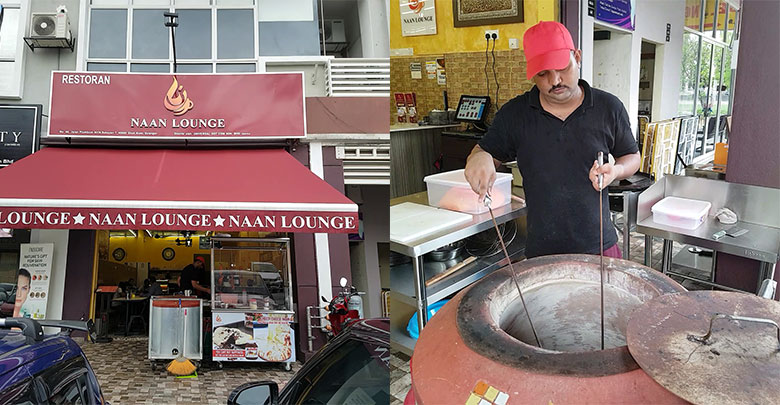 Craving for some flavourful and tasty naan but also looking for something special rather than the traditional naan? Look no further! Come on over to Naan Lounge and enjoy 30 different types of naan! They serve all the classic naans such as cheese naan, garlic naan and many more, but they also invented their own naans such as Shah Jahan Cheese Naan and their must-try Nutella Naan.
Despite serving over 30 types of naan, the best seller here is still their awesome cheese naan which comes with generous amounts of melted cheese for an affordable price
Operation Hours: Everyday, 11.30am – 11.30pm
Address: 44, Jalan Plumbum N7/N, Seksyen 7, 40000 Shah Alam, Selangor
3. Restaurant RSMY Best Cheese Naan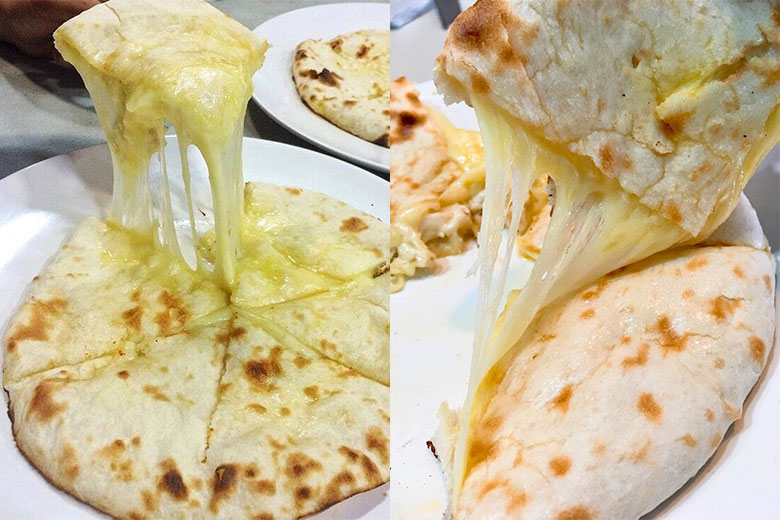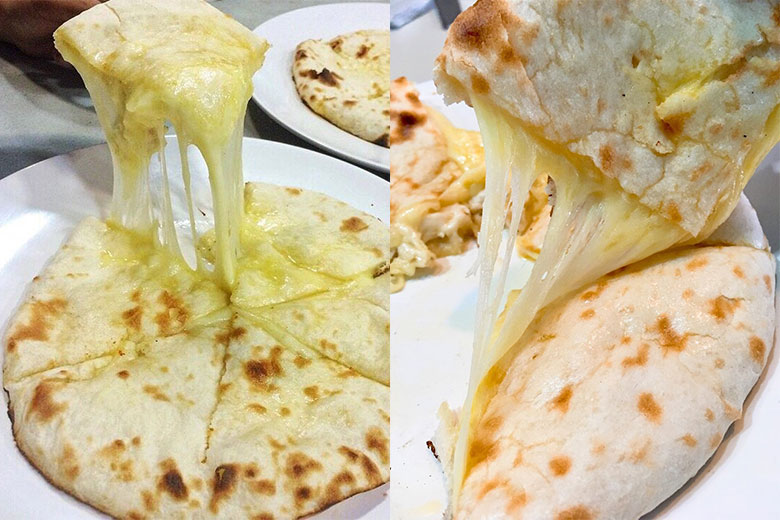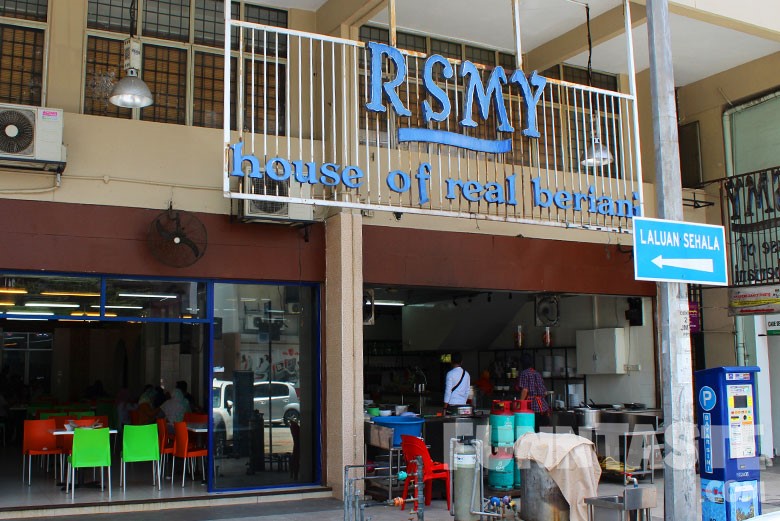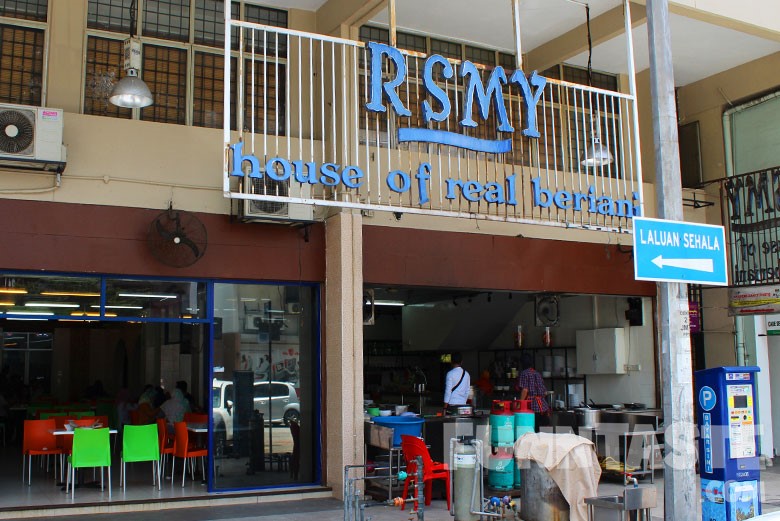 You don't have to be a cheese naan lover to have heard of this legendary restaurant. Restaurant RSMY at KL is one of the few pioneers when it comes to cheese naan.
Their cheese naan itself isn't only stuffed with HUGE amount of cheese, but also topped with mouth-savoring butter that will leave you wanting more next time!
You also MUST have their Tandoori chicken when you are there! Their chicken is so juicy and tender. Pairing them with their famous cheese naan will bring you the definition of GOOD food.
Address:
Restaurant RSMY Best Cheese Naan, 76, 70, Jalan Danau Niaga 1, Crystal Ville, 53100 Kuala Lumpur, Wilayah Persekutuan Kuala Lumpur
RSMY Best Cheese Naan, 11&13, Jalan Medan Tuanku, Medan Tuanku, 50300 Kuala Lumpur, Wilayah Persekutuan Kuala Lumpur
RSMY BANGI BEST CHEESE NAAN, G8, Jalan 8/35, Seksyen 8, 43650 Bandar Baru Bangi, Selangor
4. Sri Steven Corner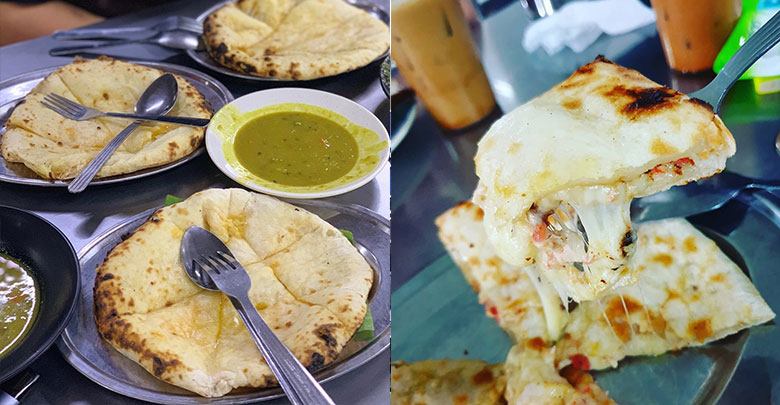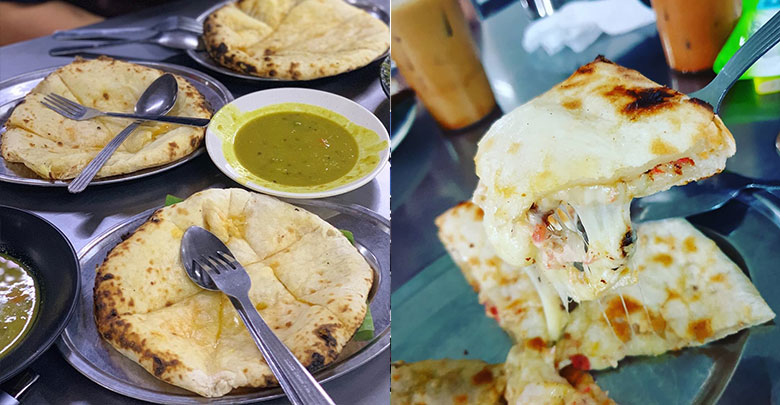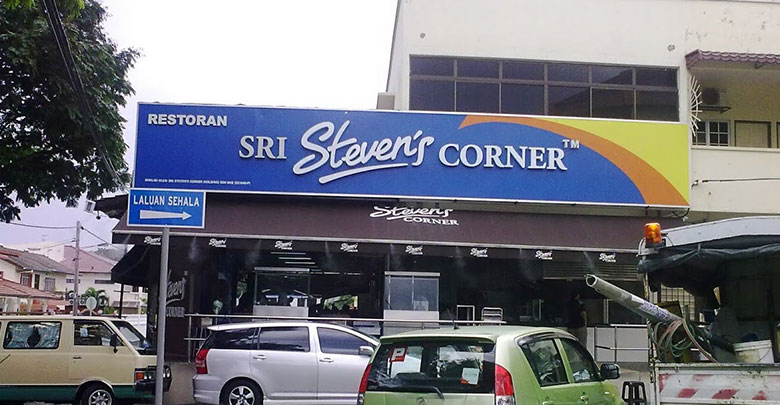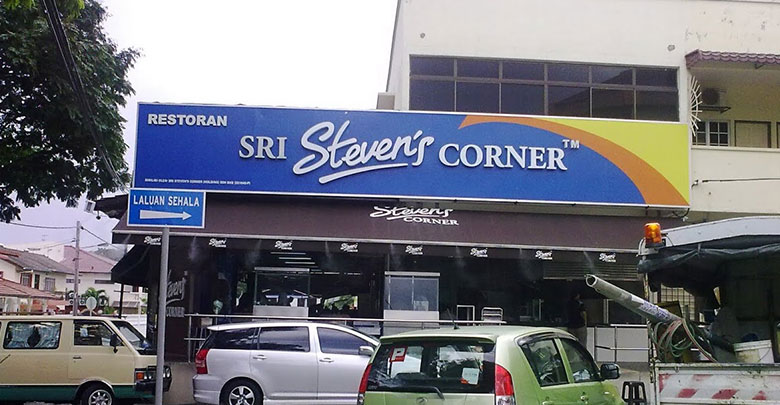 Finding a place to hangout during the night while craving for some savory food? Drop by Sri Steven Corner at the centre of Kuala Lumpur for a cheap and easy supper! They serve huge varieties of food, from roti to even rice. However, their best of the best food they got in their restaurant will be their superb cheese naan. Their naan is so soft and fluffy which pairs so well with the creamy cheese in the naan.
Operation Hours: Everyday, 5pm – 4am
Address:
Sri Steven Corner, 37, Jalan Pandan Indah 1/22, Pandan Indah, 56100 Kuala Lumpur, Selangor
Sri Steven Corner OUG, 18 & 18A, Jalan Hujan Rahmat Dua, Taman Perindustrian Oug, 58200 Kuala Lumpur, Federal Territory of Kuala Lumpur
5. Restoran Nathan's Corner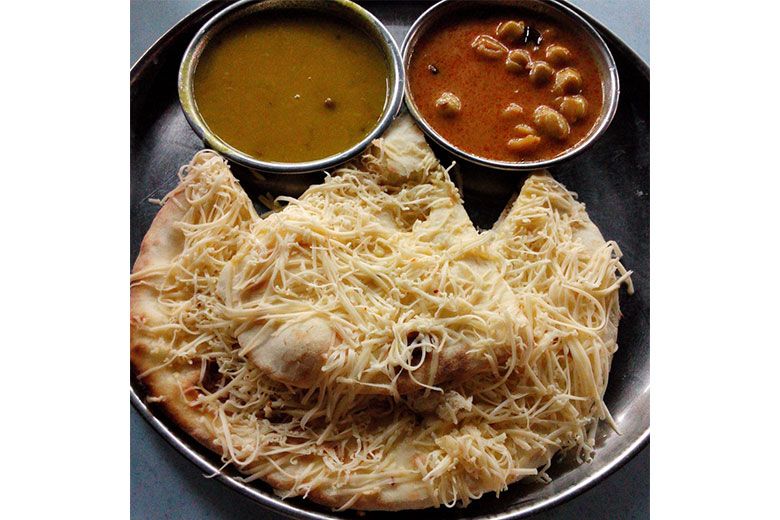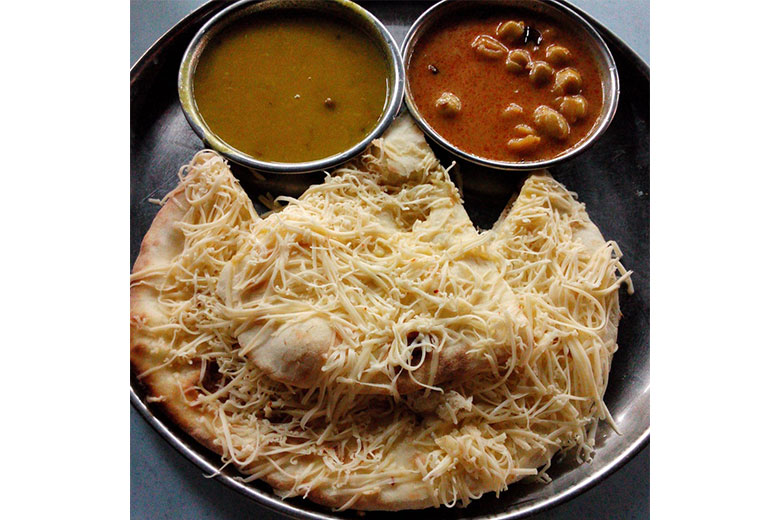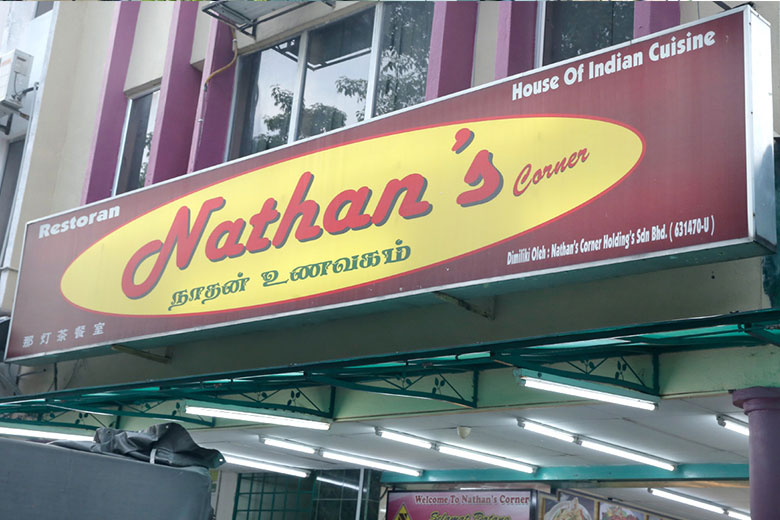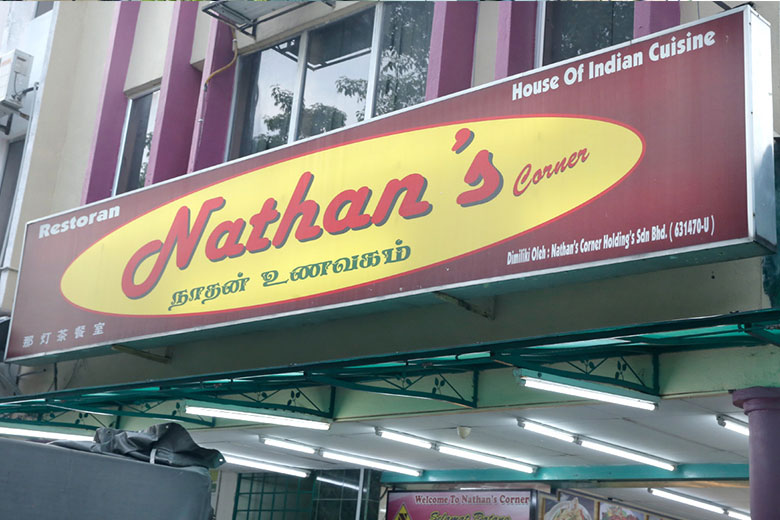 Nathan's Corner might look like an ordinary mamak stall from the outside, but the food they serve are one of a kind especially their cheese naan. Most of the cheese naan have their cheese stuffed inside of the naan, but Nathan's Corner cheese naan come with a twist. Their cheese are topped on top of the naan to guarantee the every bite you take on the naan will have a huge chunk of cheese comes with it. Cheeselicious!
c1, Jalan 6/155, Bukit Jalil, 58200, Kuala Lumpur, 58200, Wilayah Persekutuan
6. Restoran Mosin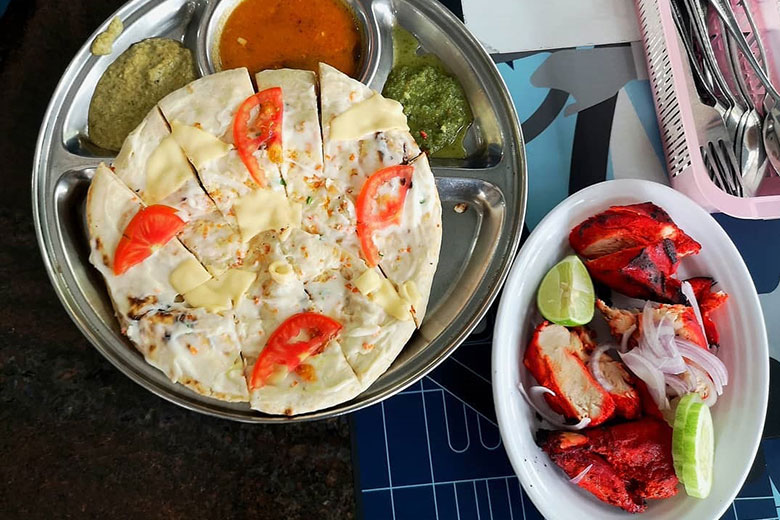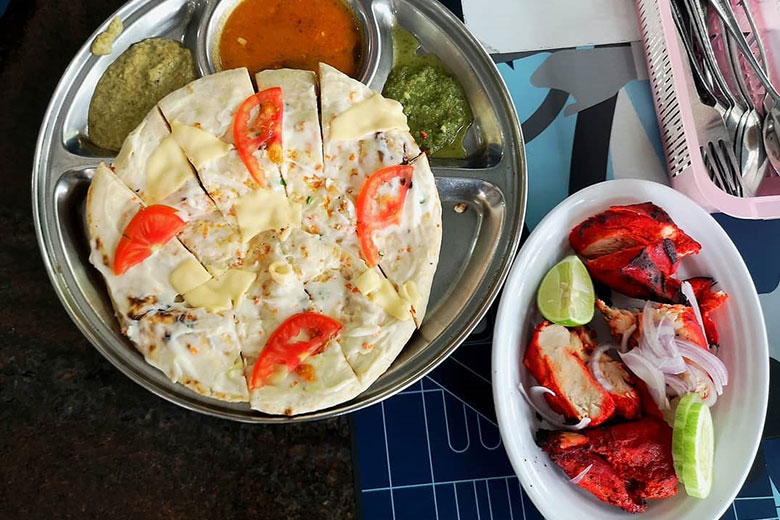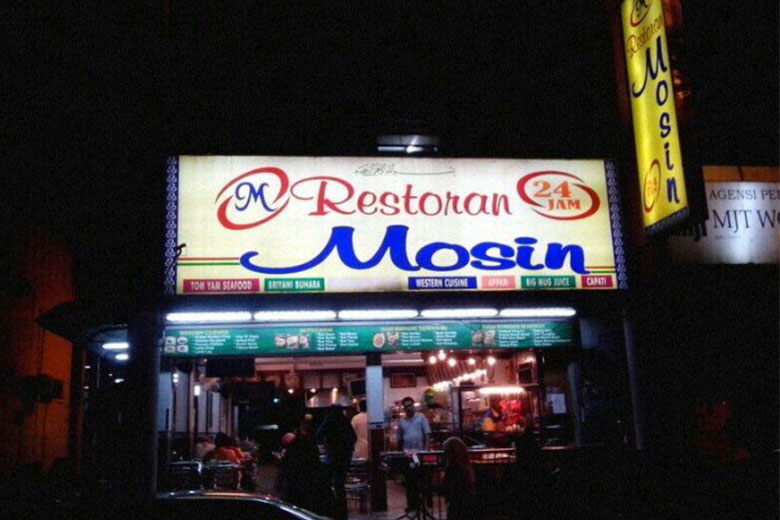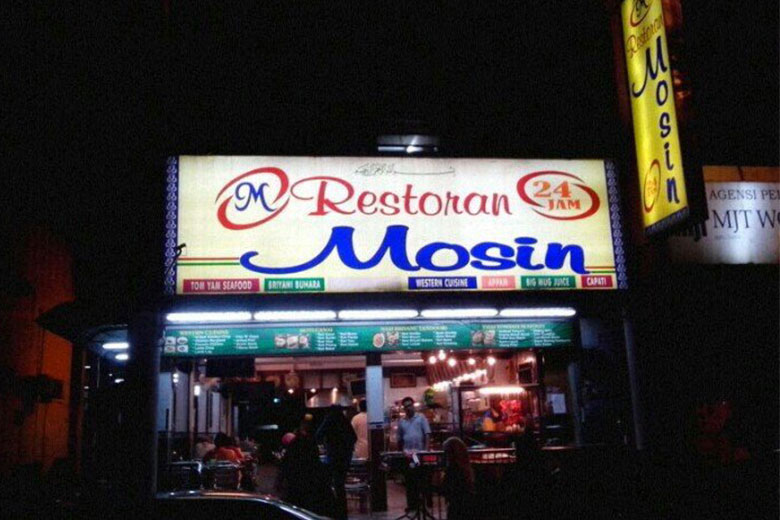 Restoran Mosin was established since late 2014. They have been serving their naan and roti for almost 6 years, so we can guarantee that the quality of their food must be there! Not to mention, their menu is HUGE! They have over 100 dishes in their menu and each and everyone of them tasted divine! Their cheese naan is a huge hitz but you can topped up a few extra bucks to get their special Tandoori Ayam naan! Combine with cheese and their signature Tandoori Ayam, it is a naan everyone would die for!
Operation Hours: Everyday, 12am – 12pm
Address: 27, Jalan Tun Mohd Fuad, Taman Tun Dr Ismail, 60000 Kuala Lumpur, Wilayah Persekutuan Kuala Lumpur
7. Murni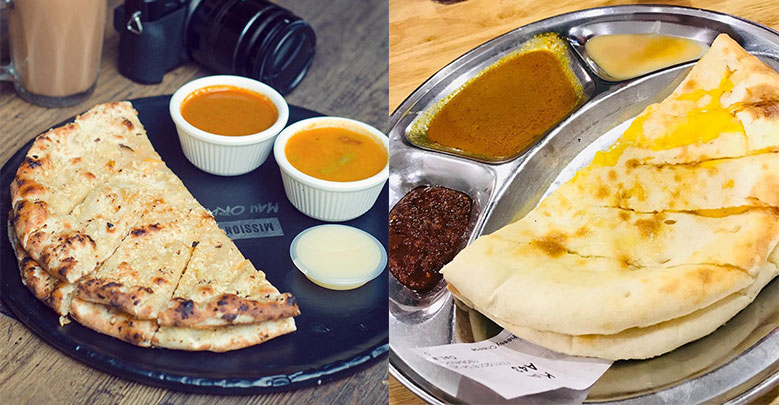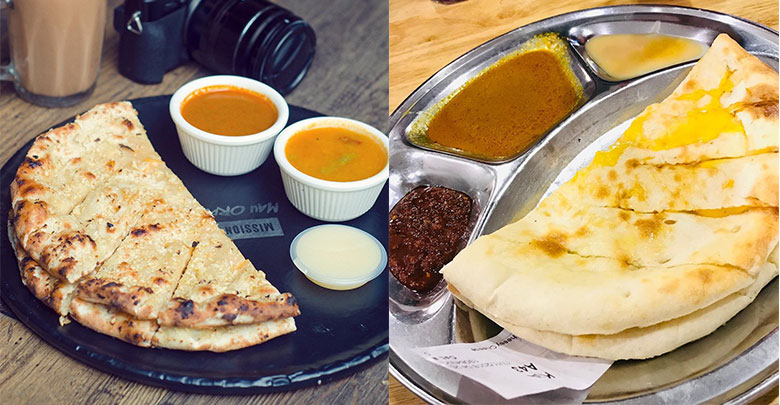 We believe that most of the people who stay in the PJ and Subang area will have definitely heard about Murni before. If you have not, you must be living under a rock! Murni has 8 different outlets throughout Malaysia and most of the outlets are located at PJ and Subang area. They have a massive menu which comes with a whooping 9 categories. Can you imagine for a mamak like restaurant to have 9 categories in their menu!
Their Naan Garlic Cheese is one of the most popular dish they had, but if you are feeling adventurous, you can try their Naan Mozzarella Beckham Special! Filled with not just their delicious Mozzarella Cheese but also stuffed with chicken meatloaf and turkey slices. You will question yourself whether are you having a fine piece of italian pizza or a great piece of naan.
Operation Hours: http://murnidiscovery.com/our-outlets/
Address: http://murnidiscovery.com/our-outlets/
8. William's Corner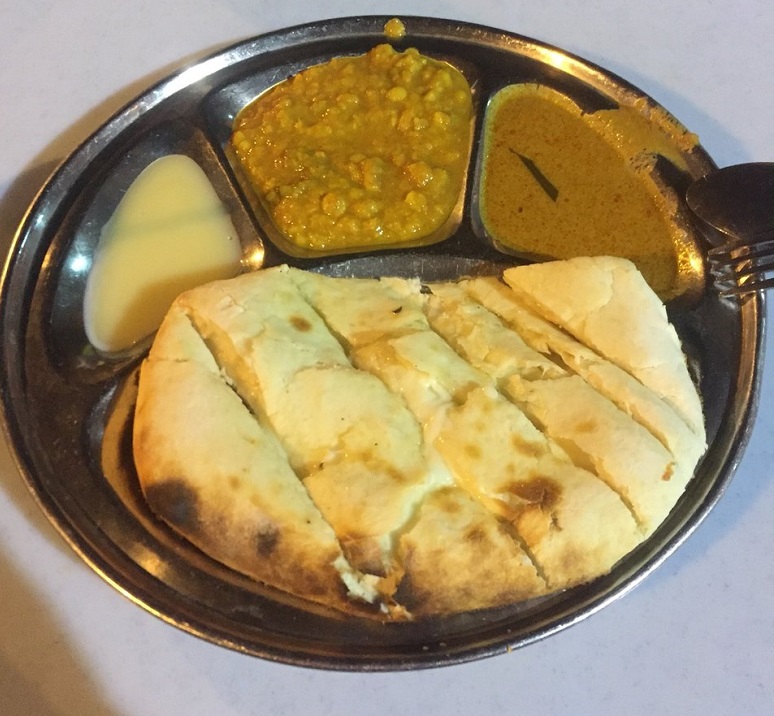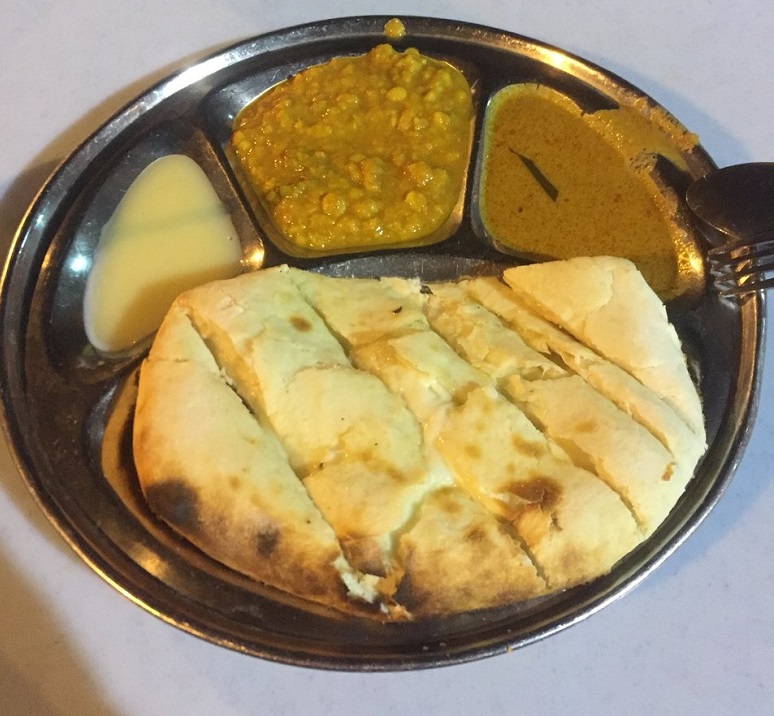 Still believe that mamaks are only known for their roti and naan? William's Corner will prove you wrong. They do have the authentic food that are served in HUGE portions such as cheese naan and fried rice and noodles and pasta, but the main attraction for their restaurant will be their dessert menu. They have Creme Brulee, Vanilla Panna Cotta and even pies! Imagine after you have yummy main course and you still can have a glorious dessert! An experiences that you cannot have in any mamak store beside William's Corner!
Operation Hours: Everyday, 6.30pm – 2am
Address: Taman Mayang Jaya, 47301 Petaling Jaya, Selangor
9. Restoran Mahbub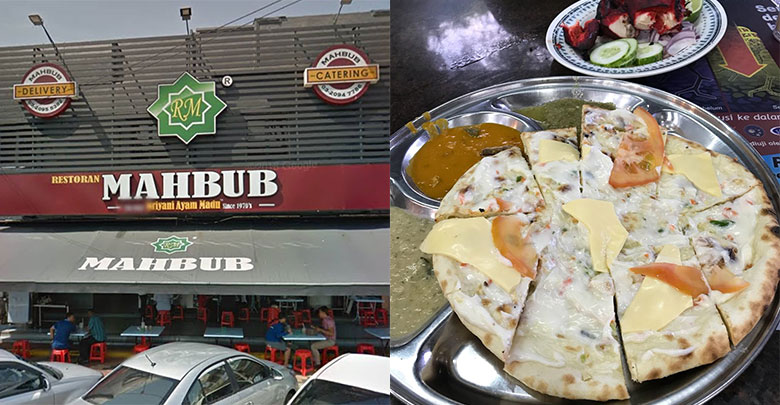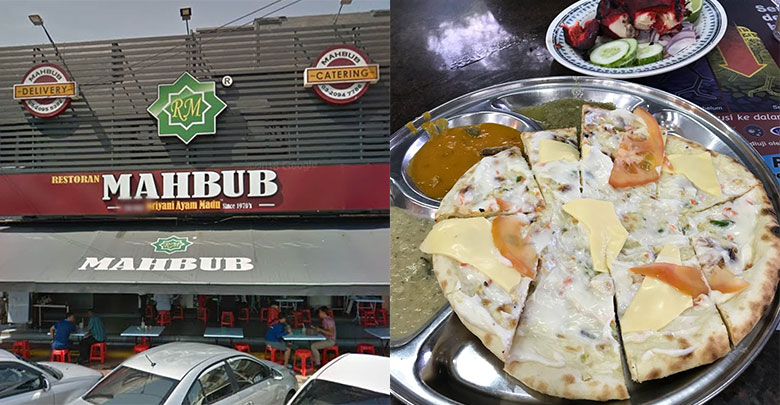 Started in early 1974 as Restaurant Sharifa, Restoran Mahbub has been in business for 45 years. Since then, they have been serving their signature Nasi Briyani Ayam Madu. Although their signature Nasi Briyani is their most popular dish, but their cheese naan cannot be neglected as well. Their cheese naan are filled with Mozzarella cheese and paired super well with the kuih they provided.
Operation Hours: Everyday, 7am – 2am
Address: 15-17, Lorong Ara Kiri 1, Bangsar, 59100 Kuala Lumpur, Wilayah Persekutuan Kuala Lumpur
10. Uncle Aru's Tandoori & Naan (Tandoori Hut)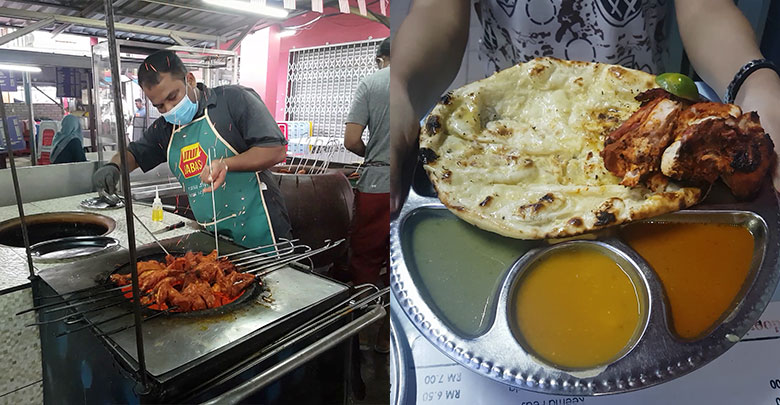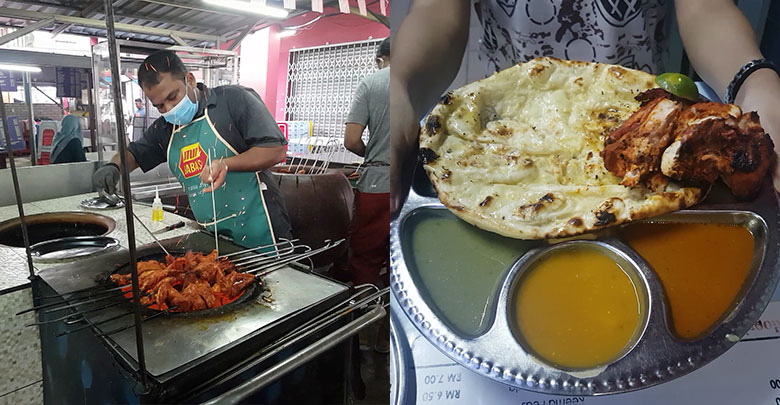 If you notice a long queue just right opposite of Ampang Point Shopping Centre, congratulation, you found the famous Uncle Aru's Tandoori & Naan. All of their naan are freshly made by their owner, Ravi. Their cheese naan comes with slightly charred ends which giving the naan a bit of crunchy goodness when it is cooled down. Apart from that, their tandoori chicken is one of the best we ever tried. The chicken is marinated to perfection to ensure every bite you take will taste every single ingredients used to prepare the chicken.
Operation Hours: Everyday, 6.30pm – 12am
Address: Ampang Opposite Ampang Point, Taman Dato Ahmad Razali, Kuala Lumpur