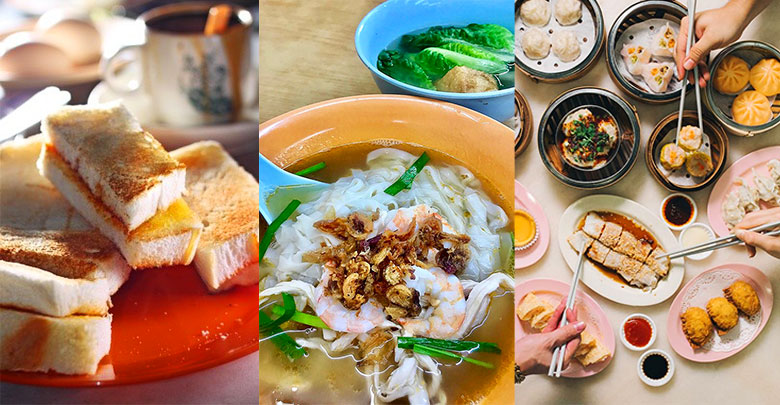 Ipoh is one of the best places to enjoy some good old comfort food. There is nothing better than enjoying a sumptuous spread of dishes in the morning.
Being known to have the best Dim Sum, Coffee and Shredded Chicken Hor Fun in Ipoh, here is a list of places you can enjoy a good breakfast like an Ipoh person.
1. Kedai Kopi Sin Yoon Loong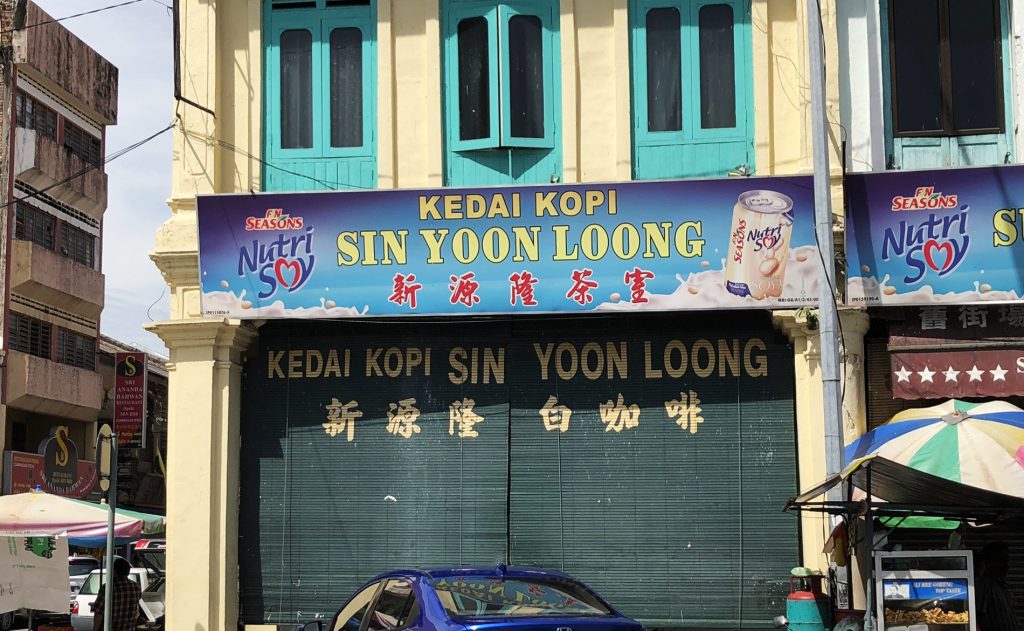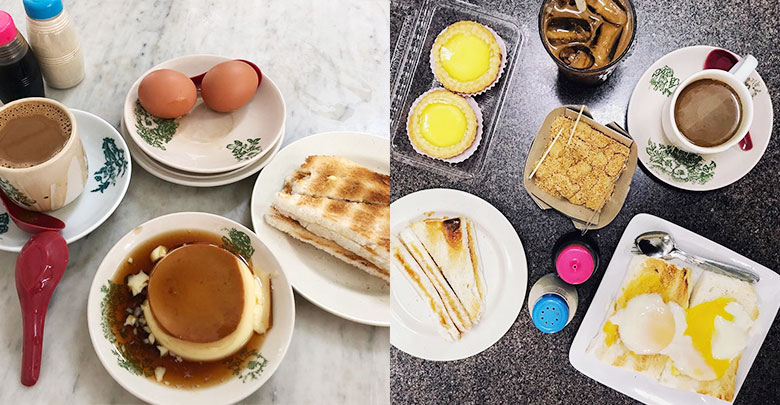 There is nothing quite as relaxing as going back in time, sitting in a kopitiam whilst sipping a good cuppa white coffee. Since 1937, the coffeeshop has been a popular eatery among the Ipoh community. That said, it also turned out to be the first coffee shop in old town that introduced white coffee to everyone. Aside from their signature coffee, the shop also serves simple treats like kaya toast and dan chi (half-boiled eggs on toast).
Hours: 6AM – 5.30PM (Monday-Saturday), 6AM – 1PM (Sunday)
Address: 15A, Jalan Bandar Timah, 30000 Ipoh, Perak
2. Restoran Thean Chun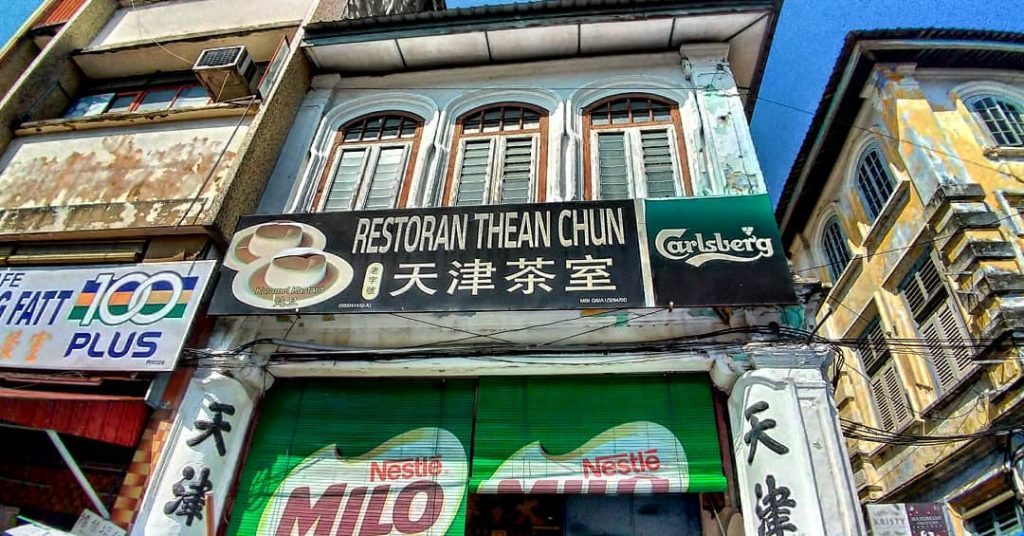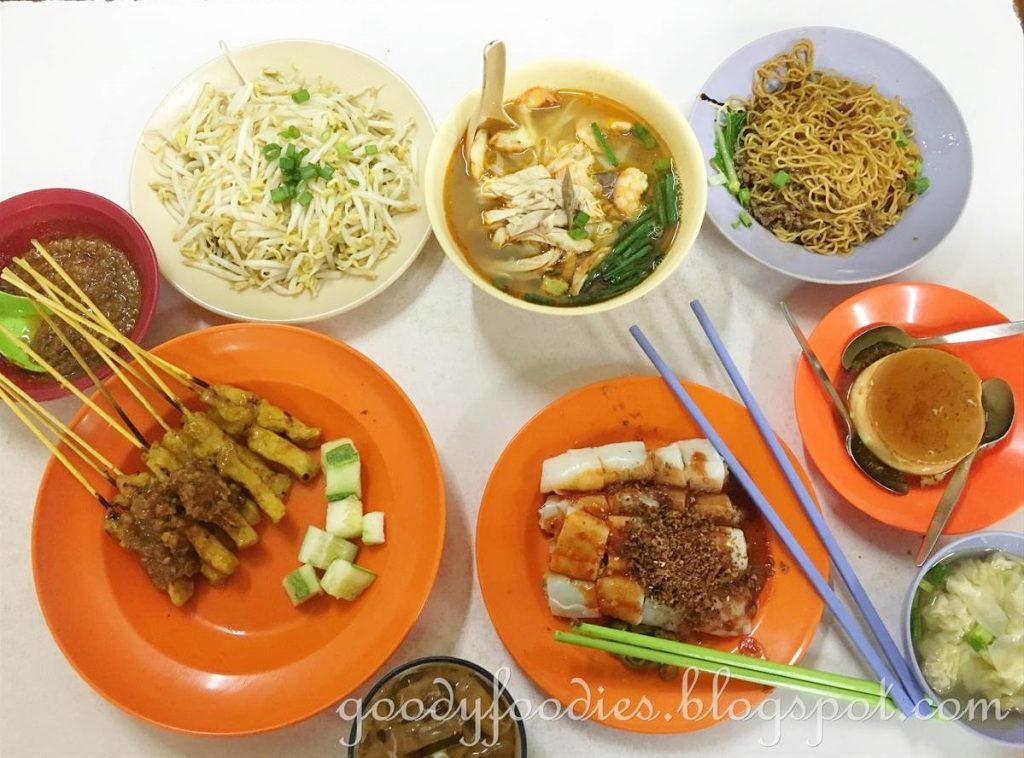 This restaurant is known to be one of the must-visit places in Ipoh. There are several hawker stalls around that sells Chee Cheong Fun, Kai See Hor Fun, Pork Satay, Wantan Mee and so on. Enjoy a flavoursome bowl of Kai See Hor Fun that is topped with generous amount of shredded chicken, succulent prawns all in a rice, aromatic flavoured broth.
Hours: 6.30AM – 5PM, daily
Address: 73, Jalan Bandar Timah, 31650 Ipoh, Perak
3. Ming Court Hong Kong Dim Sum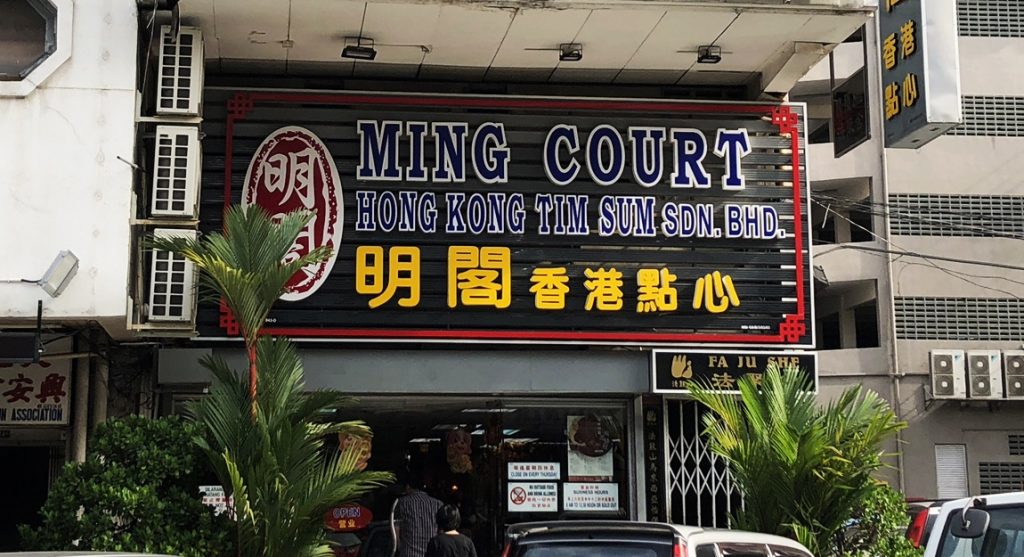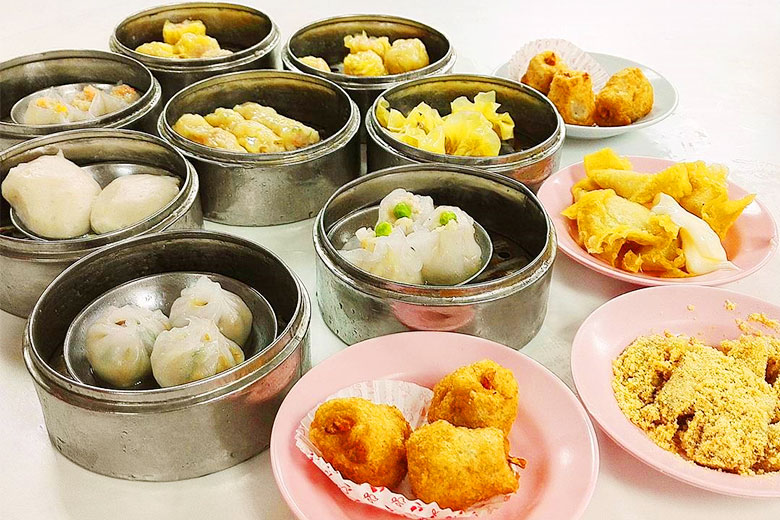 Known to have the best Dim Sum in town, Ming Court is usually packed especially during the weekends and holidays. Enjoy different types of dumplings such as "Woo Kok" Yam Puff filled with diced meat that is so good and juicy. The Dim Sum here is not served in steam wooden baskets like usual, but the servers here would go visit table to table with a tray filled with ample of Dim Sum
Hours: 6AM – 12PM, daily except Thursdays
Address: 36, Jalan Leong Sin Nam, Kampung Jawa, 30300 Ipoh, Perak
4. Restoran New Hollywood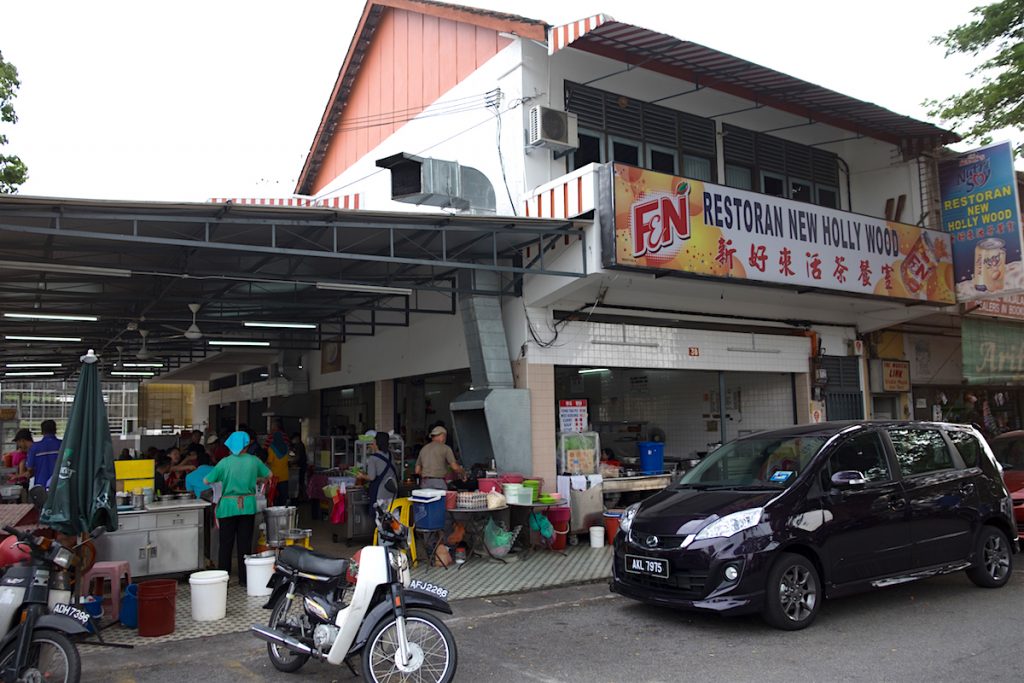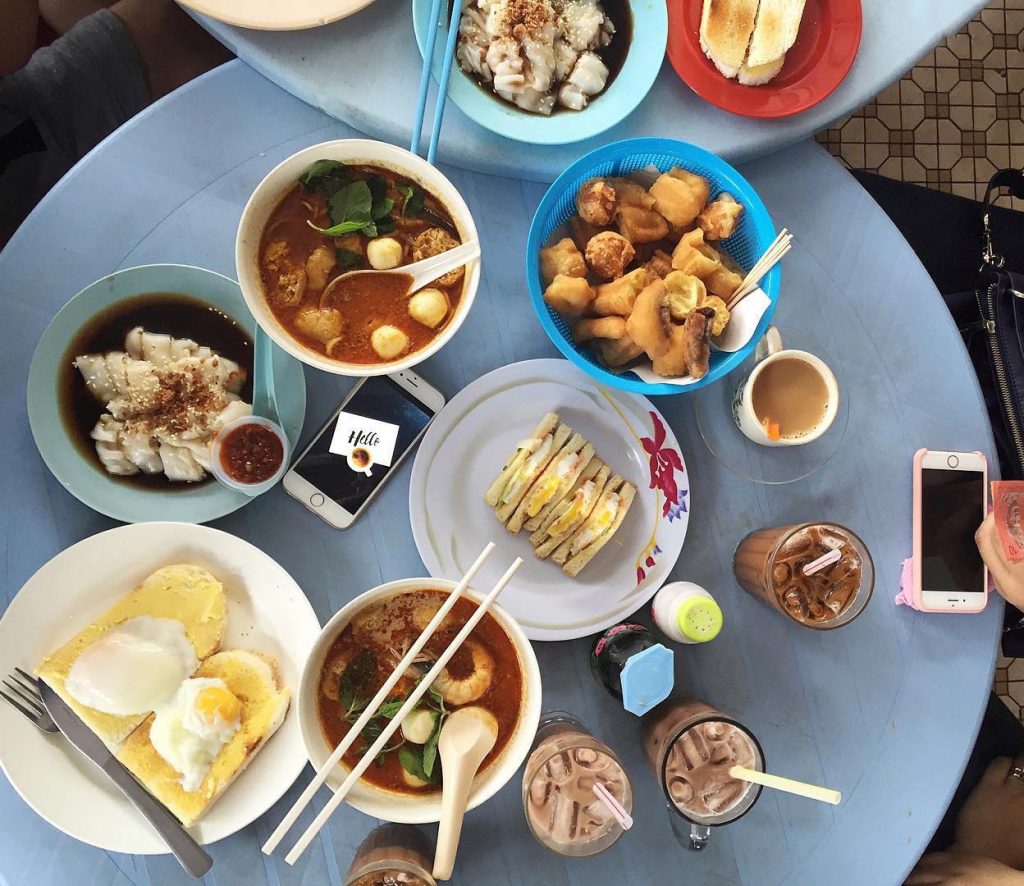 It is quite a challenge to find halal Chinese food around Ipoh, but at New Hollywood – this mini food court offers a variety of Chinese hawker delights that are catered for all. Enjoy freshly made Chee Cheong Fun with a choice of prawn or chicken filling, delicious Char Kuey Teow with juicy prawns, assortment of Yong Tau Foo and many more. There
Hours: 7AM – 4PM Closed on Mondays
Address: 38, Jalan Lee Kwee Foh, Taman Canning, 31400 Ipoh, Perak
5. Yong Suan Coffee Shop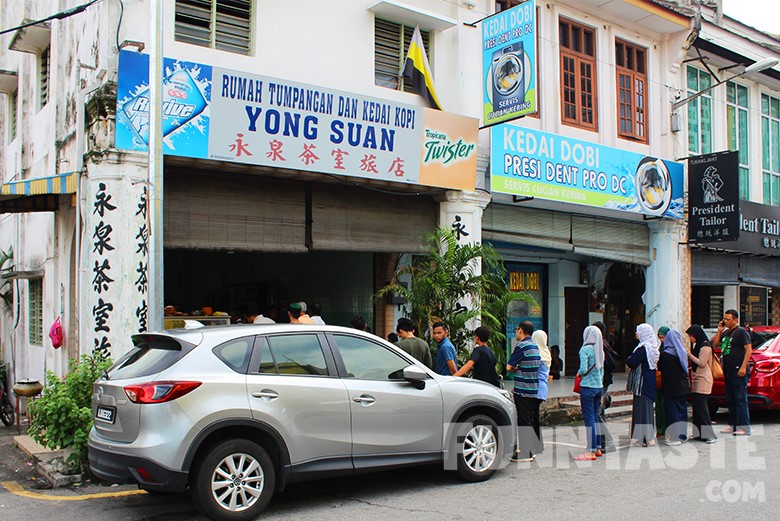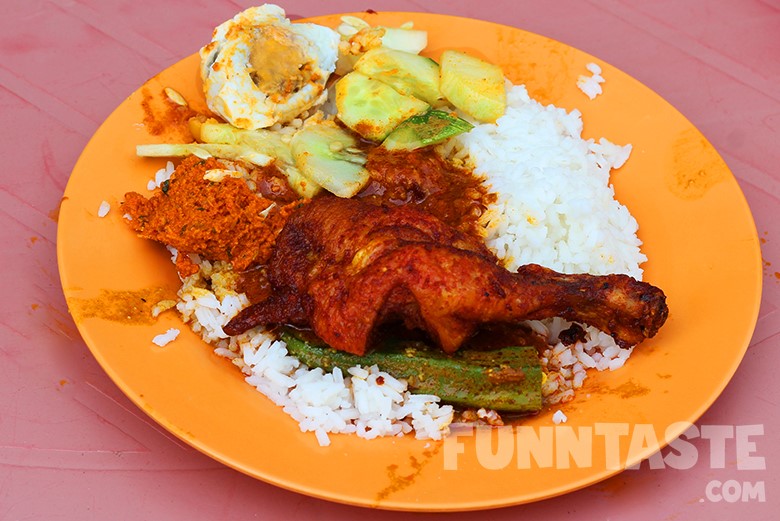 There are several Nasi Ganja places in Ipoh and Yong Suan is among the best ones out there. The stall is called Perniagaan Nasi Kandar Ayam Merah and it has been in operation at the coffee shop since 1956. For the unfamiliar, Nasi Ganja is just another name for Nasi Kandar that the locals use. If you are planning to take away then you can queue up or else just simply find a seat as the server will come over to take your order. A typical Nasi Ganja dish would include rice, Ayam Merah, curry, salted egg and their signature coconut sambal. You can add on side dishes like squid and vegetables for extra oomph.
Hours: 9.30AM – 6PM, daily
Address: 2, Jalan Yang Kalsom, 30250 Ipoh
6. Restoran Choong Kee Pokok Besar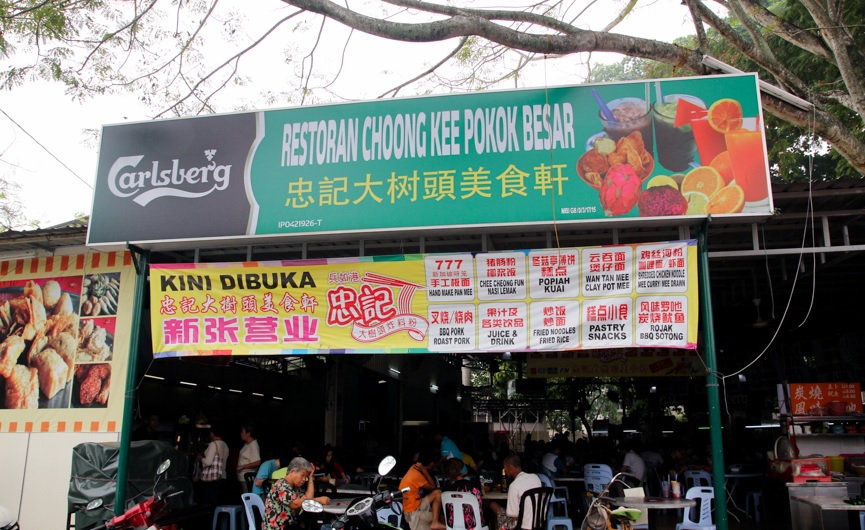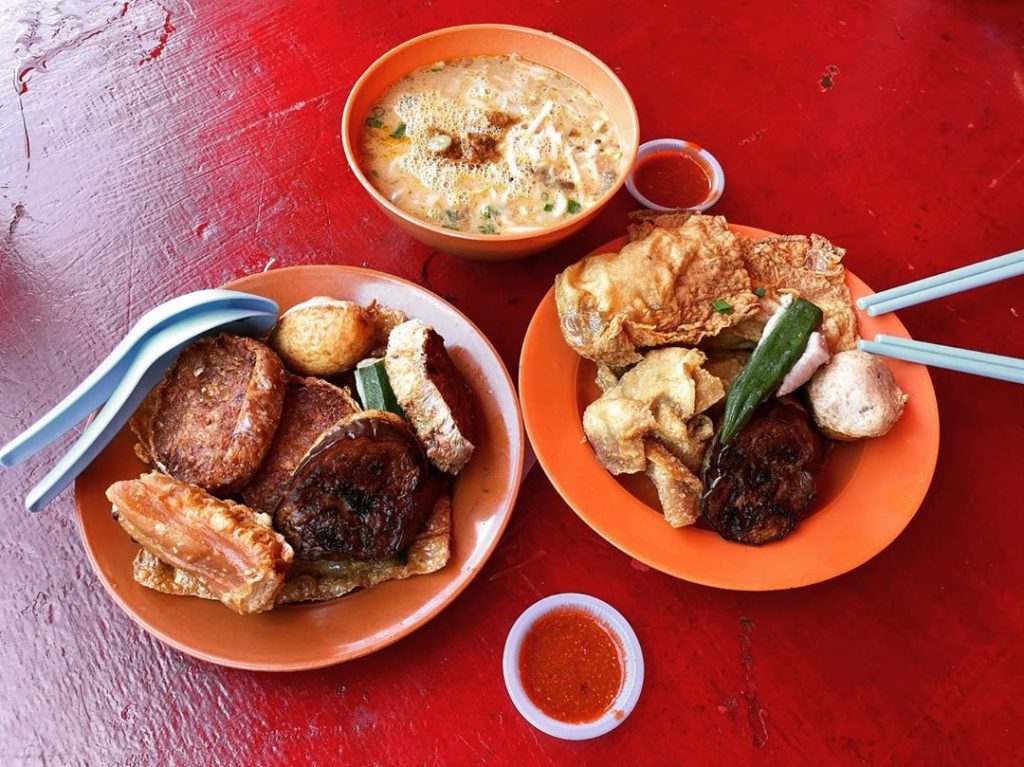 If you are a Yong Tau Foo fan then this is one of the stops you have to make while you're in Ipoh. What makes them different from other Yong Tau Foo stalls is that they serve it with Asam Laksa. However if you are into the regular Curry Mee, they have that too. It is quite affordable and delicious, making it a perfect breakfast spot.
Hours: 8.30AM-5.30PM, Thursday – Tuesdays
Address: 652, 652, Jalan King, Pasir Pinji, 31650, Ipoh, Perak

7. Loke Wooi Kee Cafe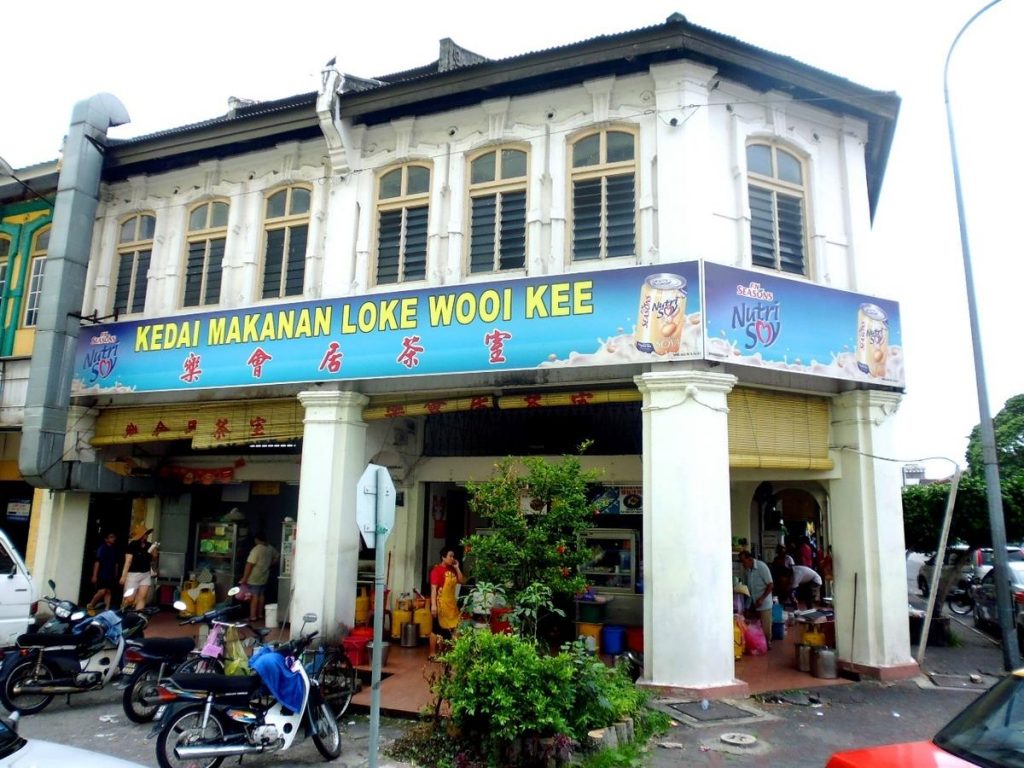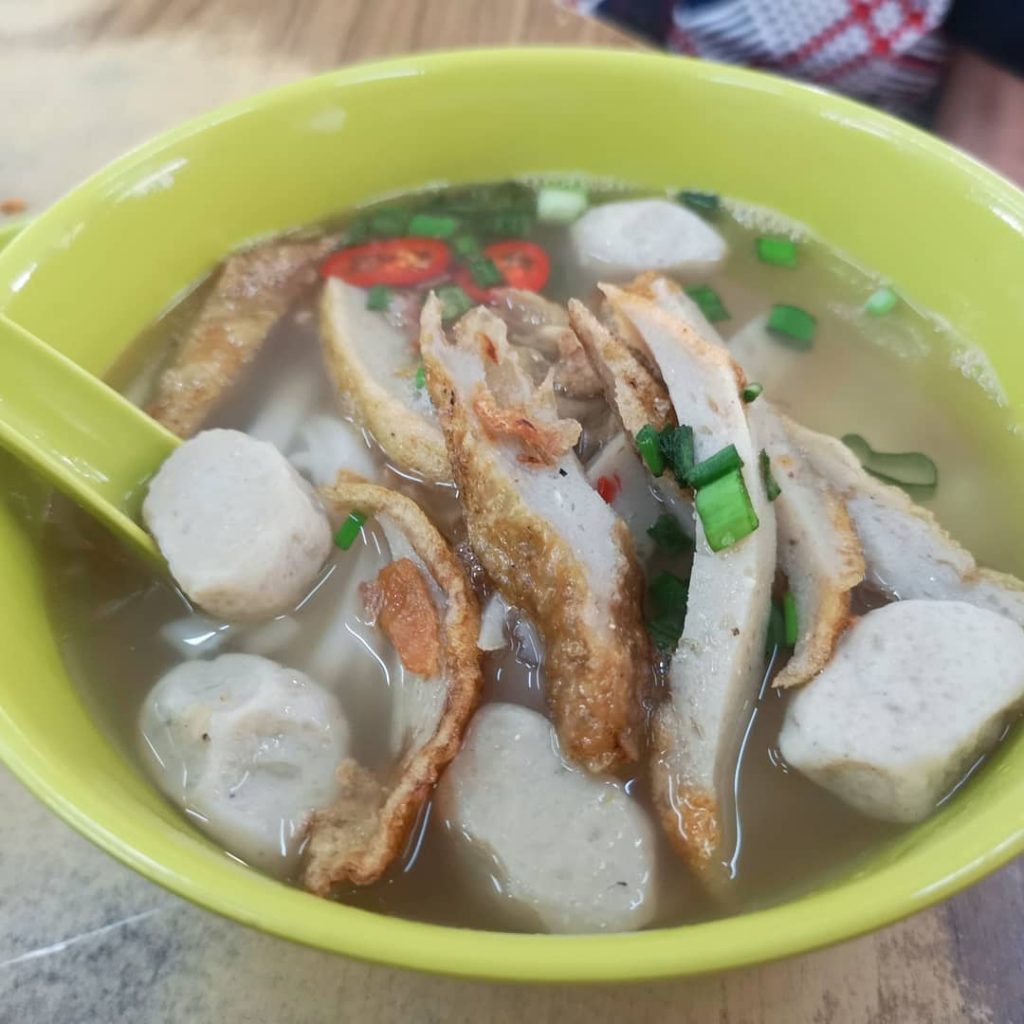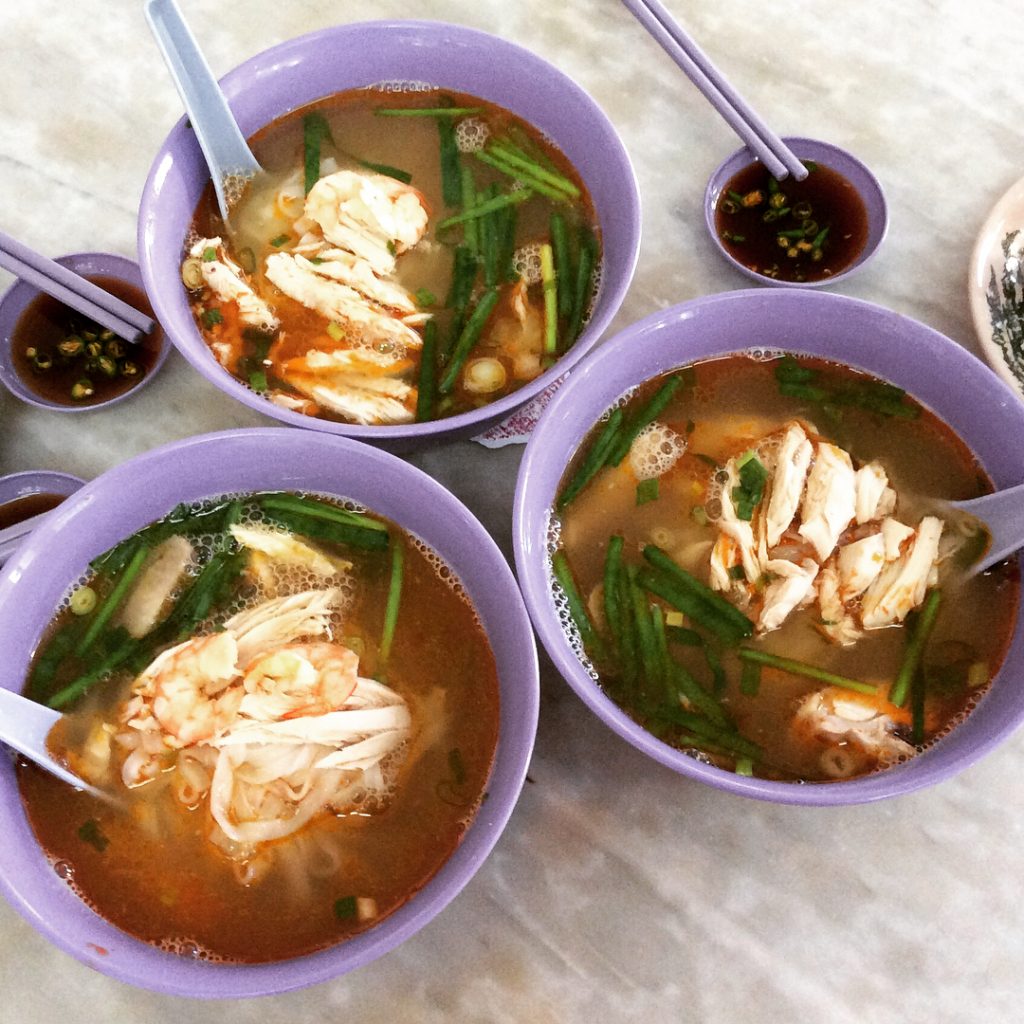 Located at the centre of the tourist hub of Ipoh, this decades-old coffee shop is known to serve one of the most popular Hor Hee in town. To clarify, Hor Hee is basically fish ball and fish cake noodles whilst Ipoh Sar Hor Fun is your choice of noodles like kuey teow, glass noodles and so on. Besides that, they even have their famous Rojak, Char Kuey Teow and 7UP Ice Cream Float.
Hours: 7AM-4.30PM, daily except Sundays
Address: No. 28, Jalan Mustapha al-Bakri, 30000 Ipoh, Perak, Malaysia
8. Kedai Kopi Nam Chau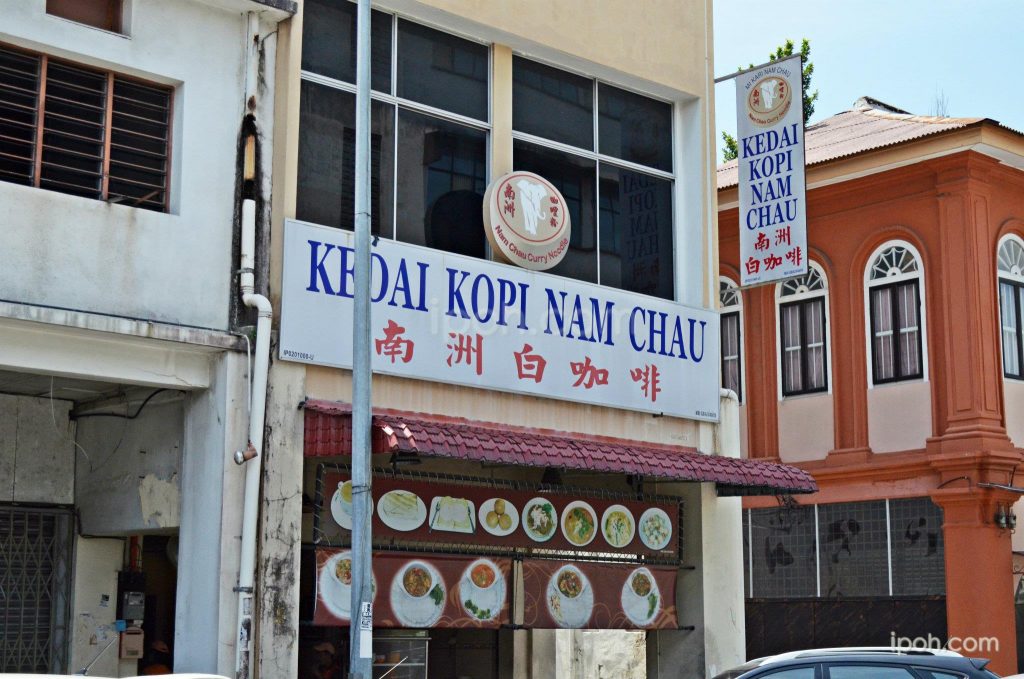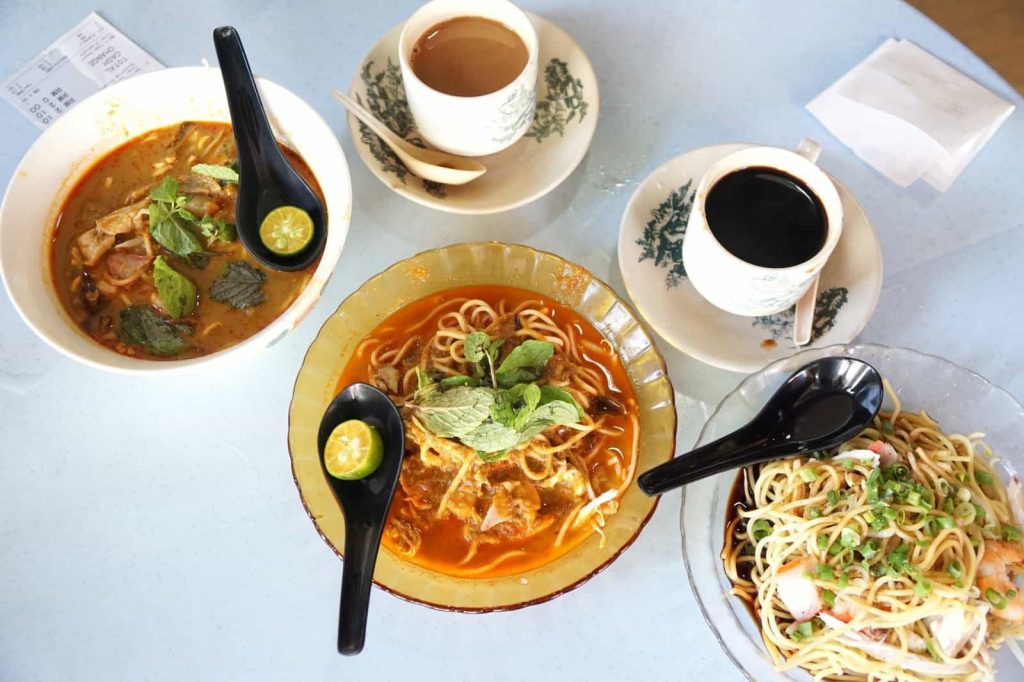 Famous for their curry noodles and various toasts and sandwiches, Nam Chau has known to be a local neighbourhood kopitiam that every local in town is familiar with. Their dry curry noodles comes with your choice of noodles, shredded chicken, char siew and prawns doused with rich aromatic curry. Also, don't leave Nam Chau without trying their famous concoction, the Ipoh White Coffee.
Hours: 7AM – 3PM, daily except Saturdays
Address: 54, Jalan Bandar Timah, 30000 Ipoh, Perak
Other outlets are in Menglembu Baru and First Garden.
9. Pusat Makanan Ye Sing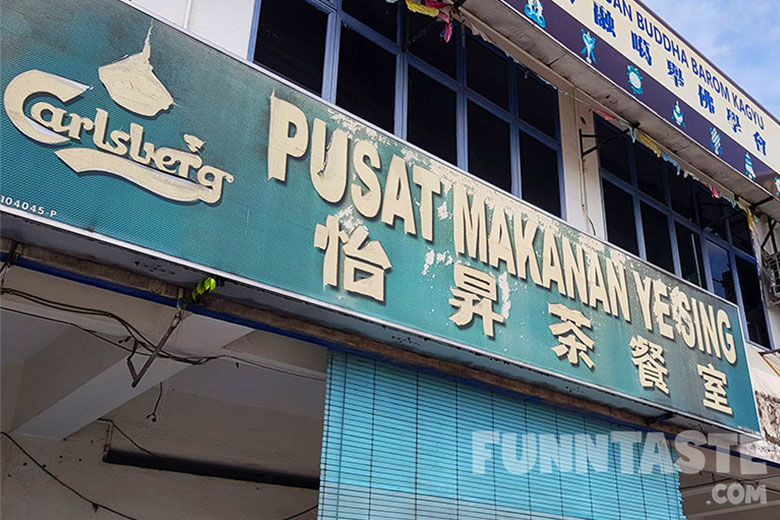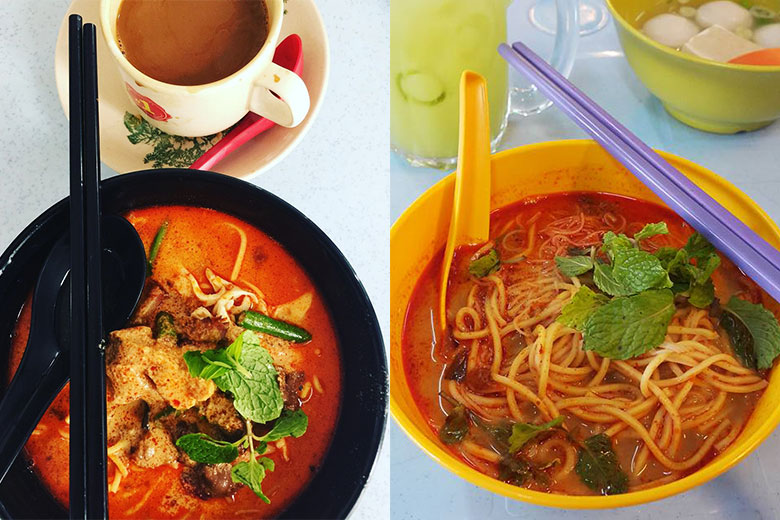 This corner lot kopitiam is famous for their Ipoh Dry Curry Mee. Expect at least 20-30 minutes of wait on a normal weekend. The Dry Curry Mee is super delicious. It comes loaded with siew yoke, pork skin, tofu puff, green beans and cockles, soaked with thick and spicy curry gravy. If you wish to eat something else, there is Pan Mee, Wantan Mee stall, Chee Cheung Fun and more.
Hours: 7AM – till finish
Address: Jalan Dato Haji Megat Khas, Taman Bandaraya Utama, 31400 Ipoh, Perak

10. Paris Restaurant Hakka Mee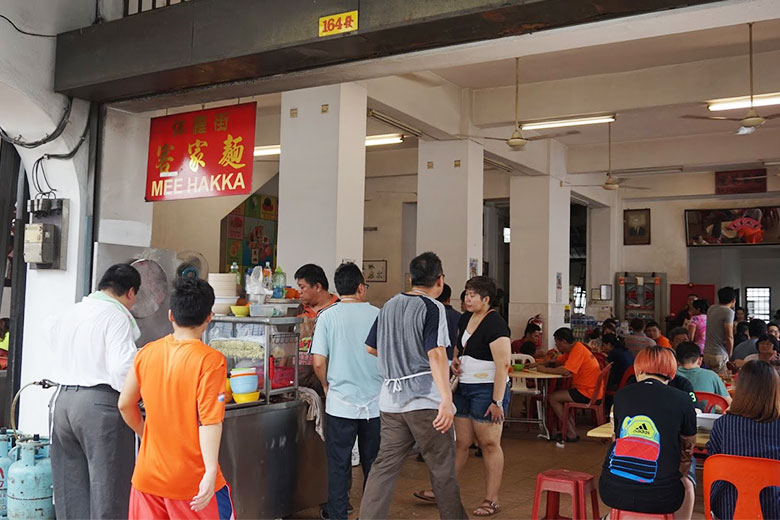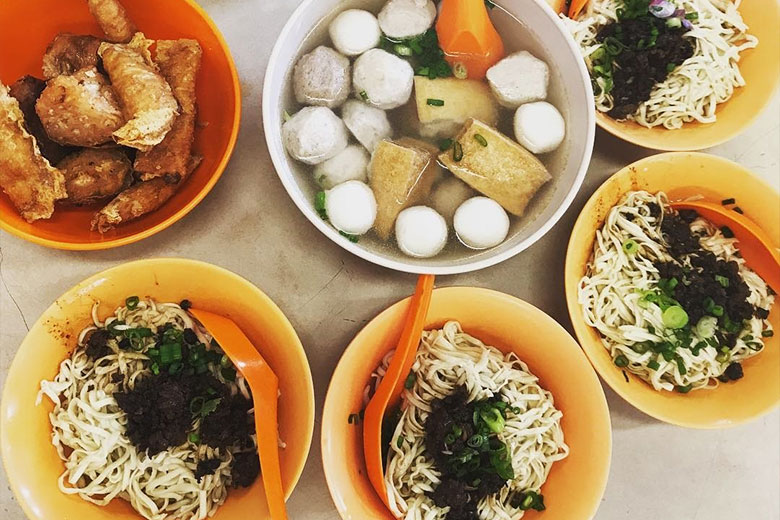 Paris Restaurant sells one of the best Hakka Mee in Ipoh. Hakka Mee is basically a noodle dish topped with a rich topping minced meat and fresh scallions. It also comes with a serving of Yong tau Foo in soup/fried. There are various items like pork meatballs, fishballs, fried beancurd skin and many more to make as an appetiser. But the specialty here is their meatballs has a tinge of cuttlefish giving you a whole different taste of Yong Tau Foo like never before.
Hours: 7AM – 12PM, daily
Address: 164, Jalan Sultan Iskandar (Hugh Low Street), 30000 Ipoh