UK's Top Coffee Shop Costa Coffee Has Arrived At Shell Select Stores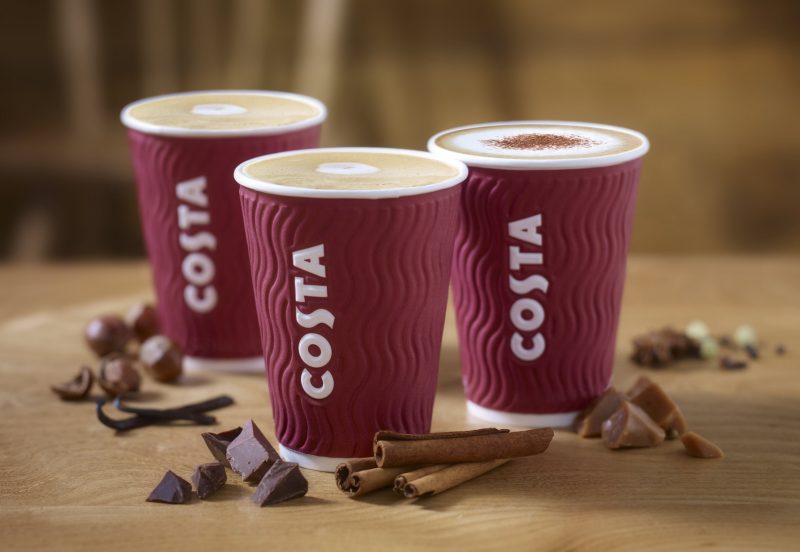 Said to be Europe's best loved coffee shop, Costa Coffee announced the launch of its self-serve offering in Malaysia with partner, Shell. The launch will see an initial roll out of 200 locations across Shell Select stores over the next 12 months, with more to follow after that.
Designed by luxury Italian design house Pininfarina (who's known for designing Ferrari), each Costa Coffee's state-of-the-art-serve coffee serves Costa Coffee's signature blend, Mocha Italia, freshly ground for every cup served. Featuring over 200 combinations, the opportunity to customise a drink is endless; from adding fresh milk, to selecting indulgent flavoured syrups. Coffee lovers in Malaysia will enjoy a Costa Coffee world exclusive; the introduction of an iced drink range from Costa Coffee self-serve for the first time ever.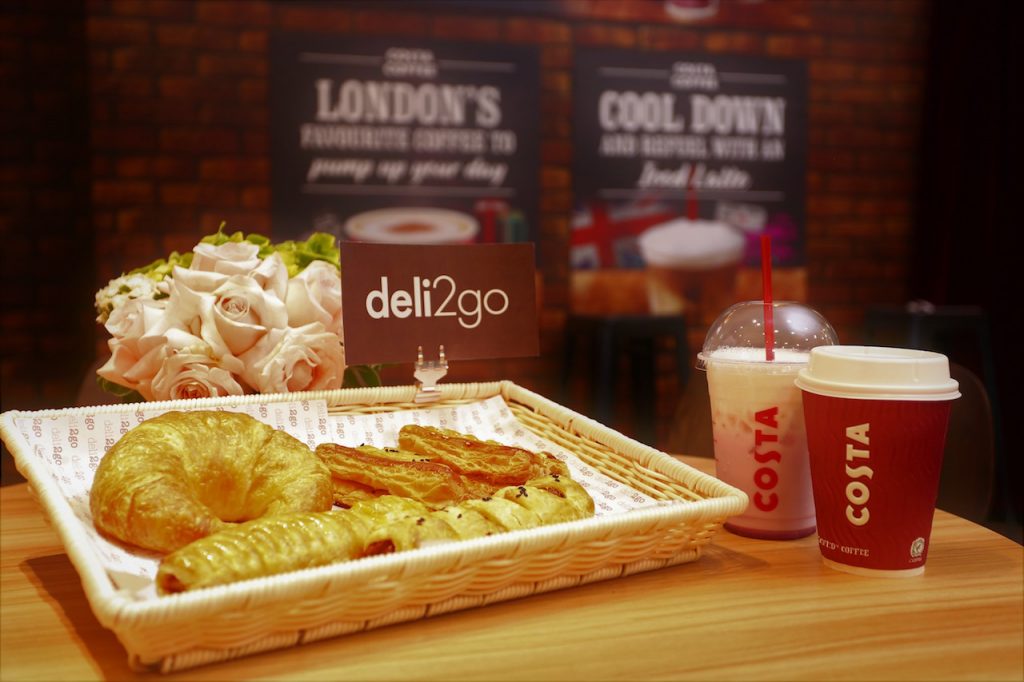 "Through our partnership with Shell and our on-the-go proposition, we will transform customer perception about the quality of on-the-go coffee available in Shell Select stores, just as we did in the UK, increasing the appeal of Shell sites to customers," said Scott Martin, Managing Director at Costa Express (trading as Costa Coffee in Malaysia).
Shairan Huzani Husain, Managing Director of Shell Malaysia Trading Sdn Bhd and Shell Timur Sdn Bhd said, "We're continuously upgrading our stores to include a food oasis so our customers can have a better retail experience on-the-go. Our food oasis offers quality pastries from deli2go that are baked fresh in-store every day, alongside other options from local and international food & beverage providers."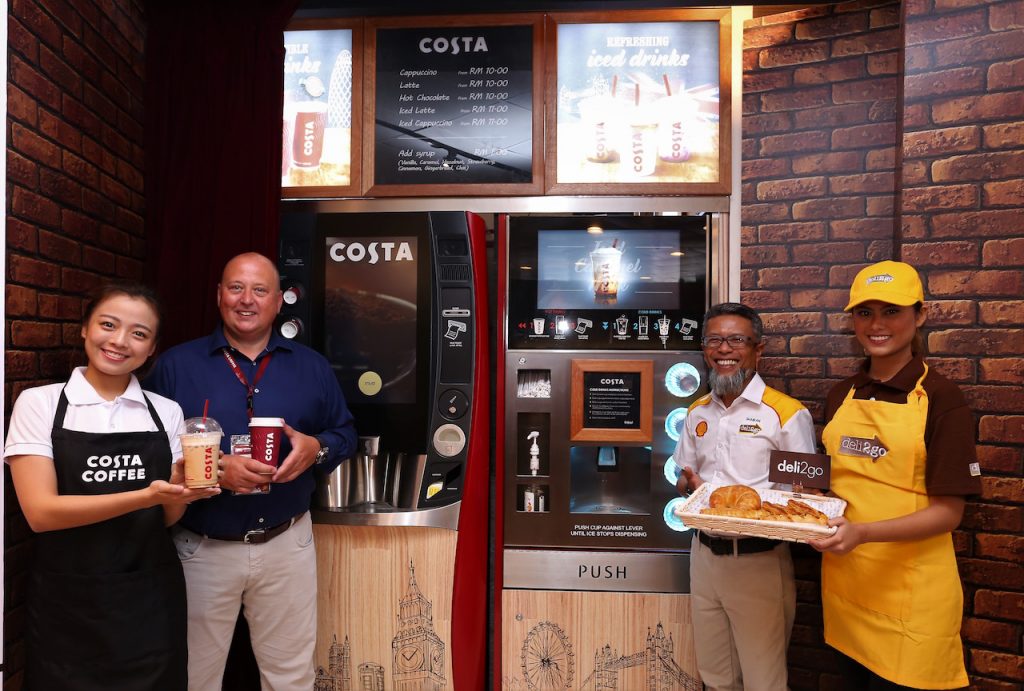 For the list of Costa Coffee locations at Shell Select stores, head over to shell.com.my/costacoffee