McDonald's Malaysia Introduces Milo McFlurry and Pear Pie
McDonald's has consistently released new desserts over the years. This time they are back at it again with new ice cream flavour and pie.
The fast food restaurant is bringing a new ice cream flavour and it's inspired by Malaysians' favourite – the Milo McFlurry.
The dessert will be served with powdered Milo, then top off with Milo cereal chunks. Lastly the dessert is paired up with creamy soft serve.
Formerly known as Milo Supreme McFlurry when it was first introduced in 2010. And now McDonald's is re-introducing the dessert in all McDonald's stores again.
Other than that, the fast food chain has also released their brand new Pear Pie, which consists of the sweet and aromatic flavour of pear chunks combined with their signature pie crush.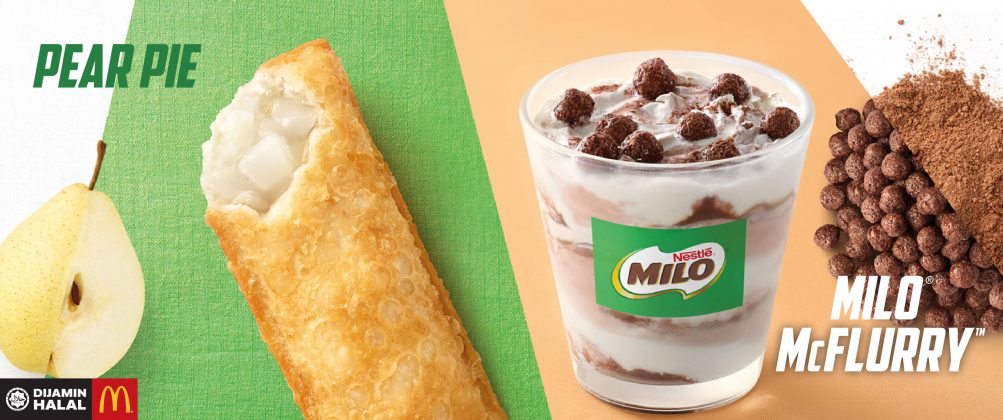 The Milo McFlurry is priced at RM6.50 while the Pear Pie costs RM3.95. They'll only be around for a limited time only.