KFC Debuts Chizza In Malaysia, The Combination Of Fried Chicken & Pizza
Remember the infamous fried chicken + pizza mashup by KFC that went viral after its release in Singapore? Aptly named Chizza, the food item will soon be available to Malaysian.
Priced from RM7.90, the Chizza will be available in stores as soon as tomorrow (Tuesday, November 21st) while stock last.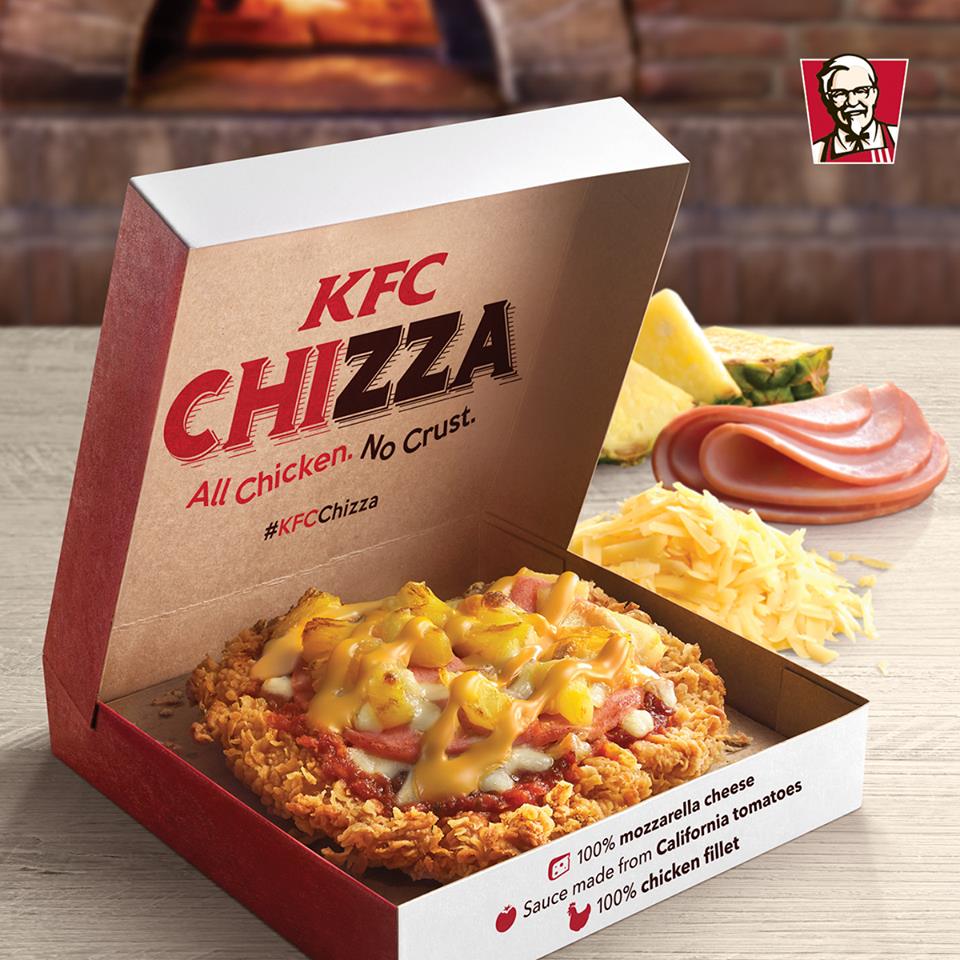 The Chizza is made of a flattened chicken breast fillet, topped with pizza sauce, slices of chicken ham, pineapples, mozzarella cheese, and KFC's cheese sauce. It is also available as a combo meal, which comes with fries and a regular carbonated drink, with the option of adding a piece of Original or Hot & Spicy chicken.
Head over to KFC Malaysia's official website or Facebook page for more infos.
Like us on Facebook for more stories like this.