Juice Works Releases Junior Cups For The Little Ones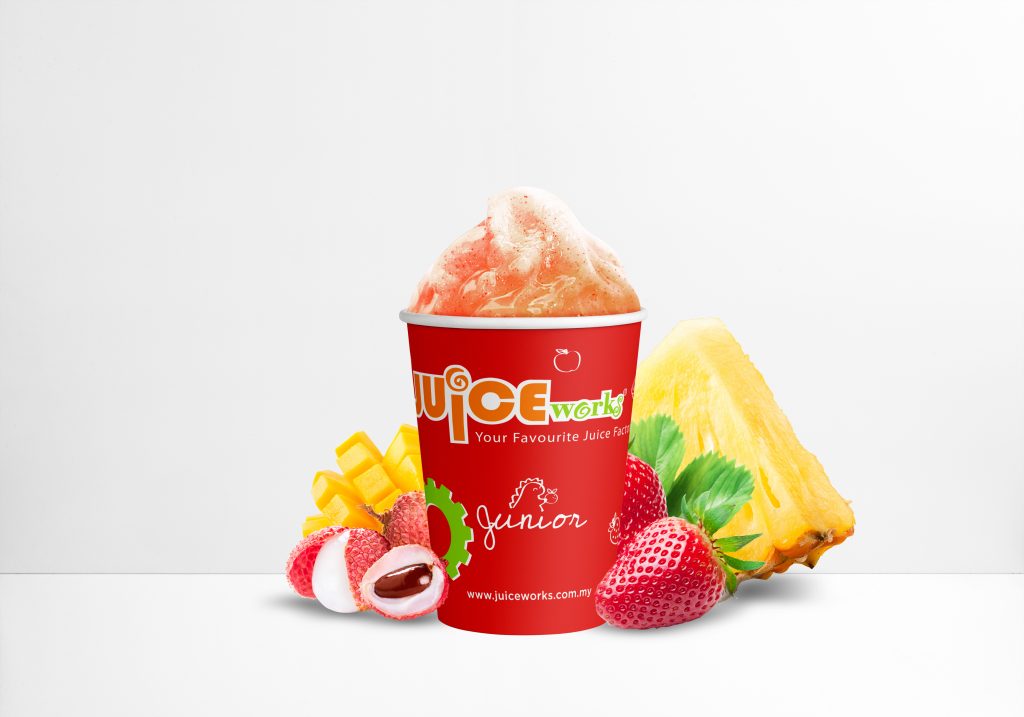 Malaysia has the dubious honour being the most obese country in Asia, according to a study by British medical journal, The Lancet. The study shows that 49% of women and 44% of men were obese.
These finding reflects a big problem, no pun intended, for our people. Because it has implications on diabetes, heart problems, certain types of cancer, and even depression, all of which could potentially be fatal. What's more worrying is that obesity among Malaysian children are also on the rise. This calls for early awareness programmes or interventions to help set our children on healthier nutritional paths.
Keeping children in their mind, Malaysia's leading supplier of freshly squeezed fruit and vegetable juice and smoothies Juice Works, is releasing new cup size for children. At 250 ml, they are simply calling it 'JUNIOR', hoping this will encourage parents to start their children on the path of wellness and health early.
Have you met our new Junior Cups? They're a favourite with the little ones. 😉

Posted by Juice Works on Friday, April 14, 2017
At the same time, Juice Works would also like to take the opportunity to highlight the goodness of wheatgrass juice. It is known as an effective healer because it contains all minerals known to man, and vitamins A, B-complex, C,E, I and K.
It is known to be a potent source of protein, and contains up to 17 amino acids – the building blocks of protein. It also has as much as 70% chlorophyll, which helps to slow down the aging process and is an important blood builder.