ANTE Pork Steak @ Solaris Dutamas (Publika), Kuala Lumpur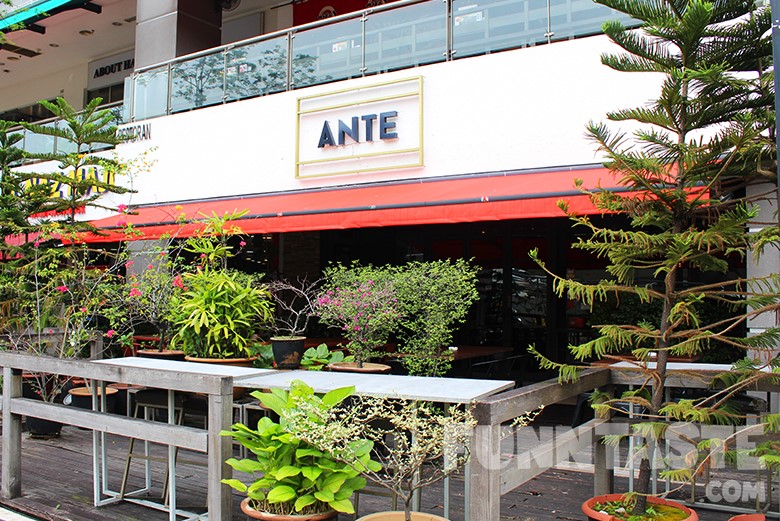 For those who frequent Publika or 1Utama, ANTE is probably a name you hear frequently. ANTE is impressive both in its simplicity and diversity, as aside from being reknown as the place to go for pork steaks, the restaurant has an extensive selection of fusion inspired dishes from the West and East, ranging from pastas, burgers and much more.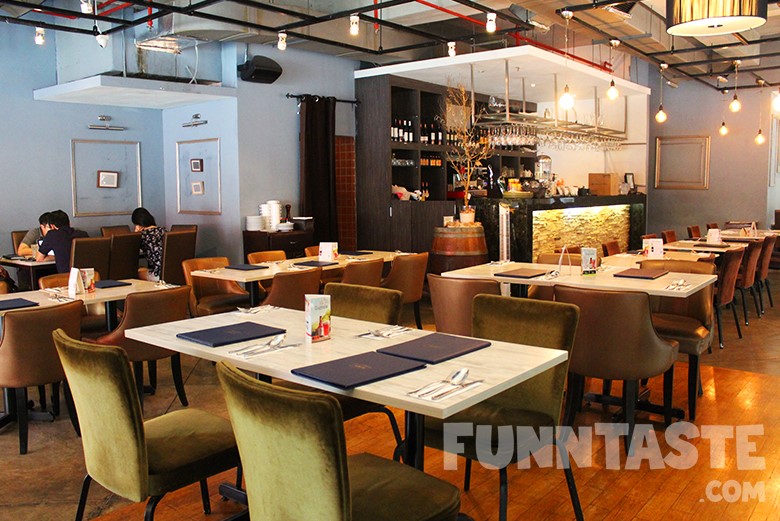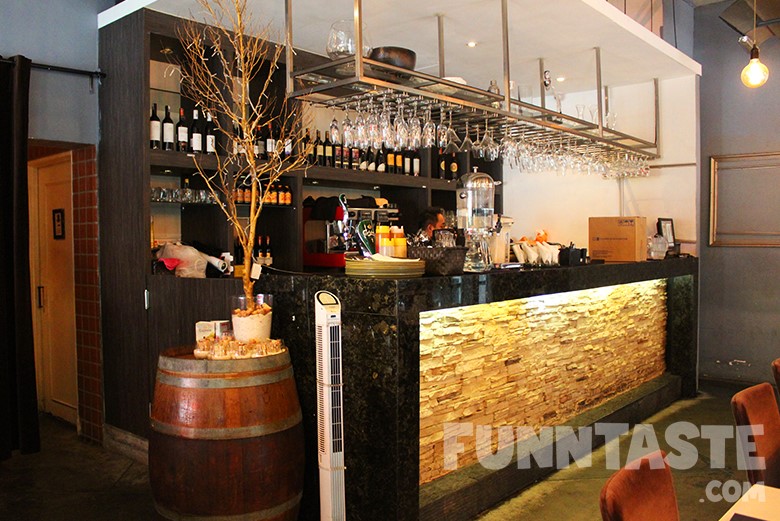 As of today, there are 2 branches under ANTE's belt. Their original branch in Publika would be the type of place you would spend a romantic evening out with your partner, whereas ANTE at 1Utama is suitable for having dinner and lunch with family members with its bright and cheerful ambience.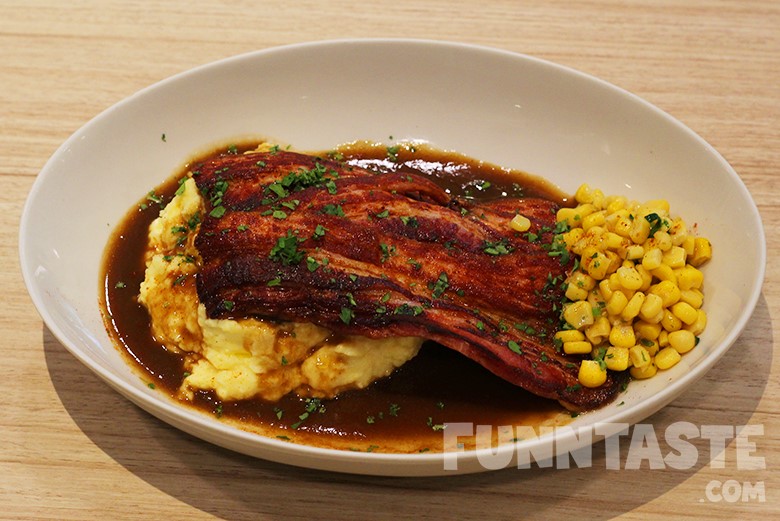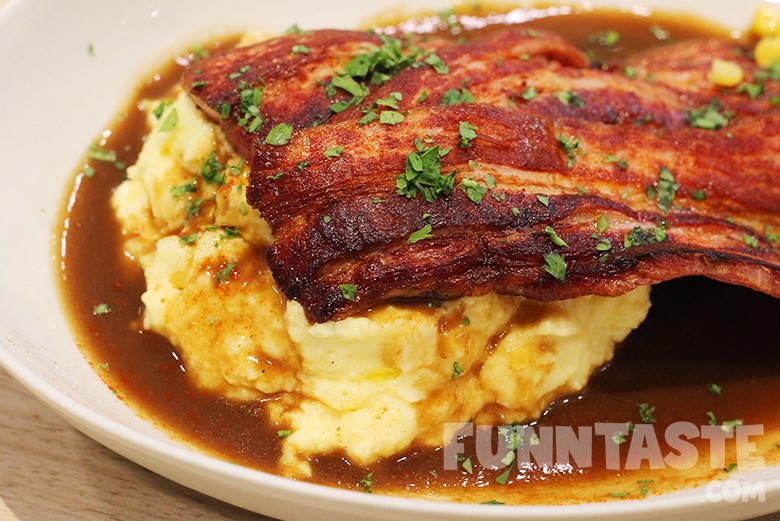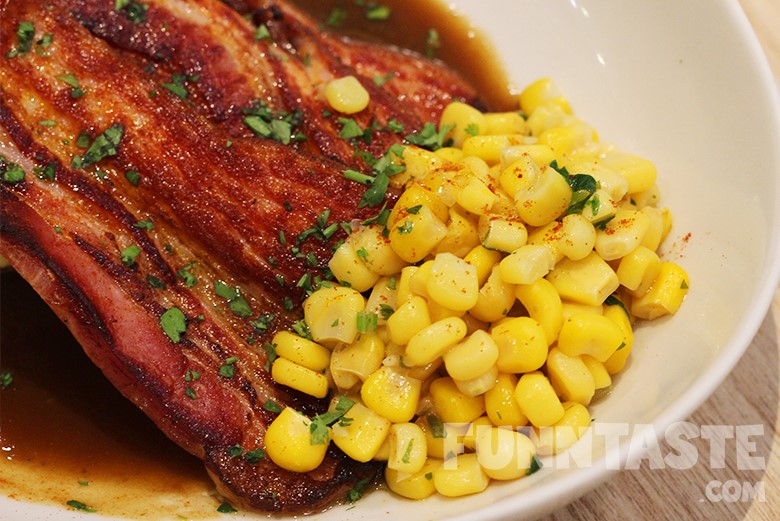 We started off with the House Smoked Bacon With Creamy Polenta (RM25), a nice and sophisticated combination of seared house smoked bacon on a bed of polenta and corn bits. The polenta which is made out of cornmeal, was soft and velvety. We loved the pairing of the smoky bacon and the creamy polenta with corn bits, it was freaking delicious. We had no trouble polishing off the dish.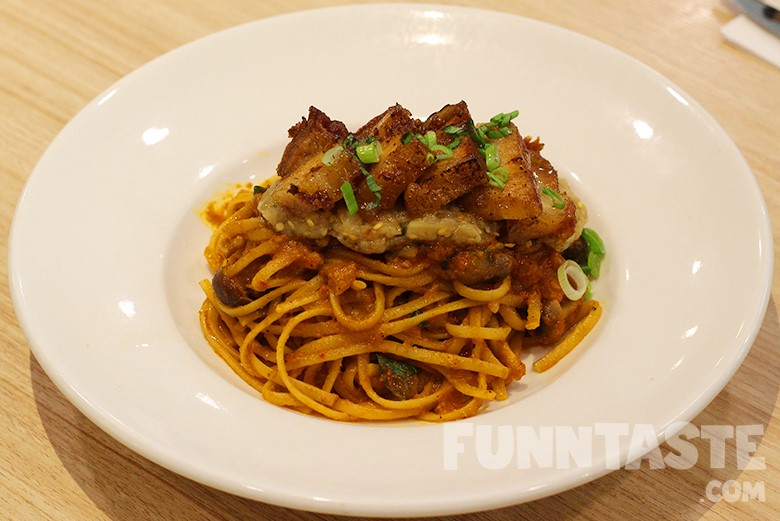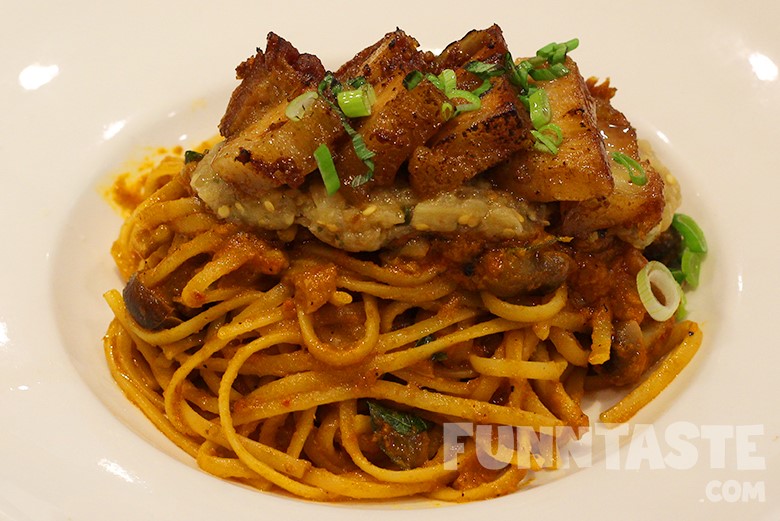 Moving on, we sampled the Curry Char Siu Pasta (RM35), something unique and interesting which we have never came across. The curry was rich in flavour and it blended well to the pasta so much so that every bite was as tasteful as the last. The slices of house made Char Siu were tender and flavoursome, the melted eggplant added a soft touch to complete the whole meal together.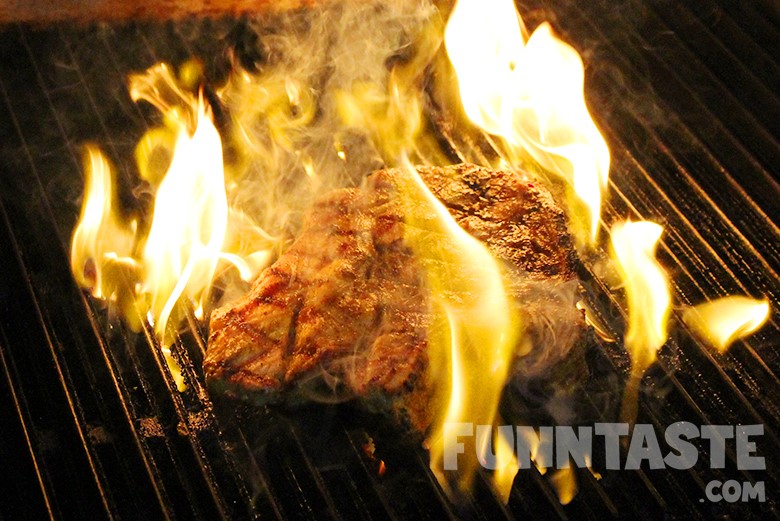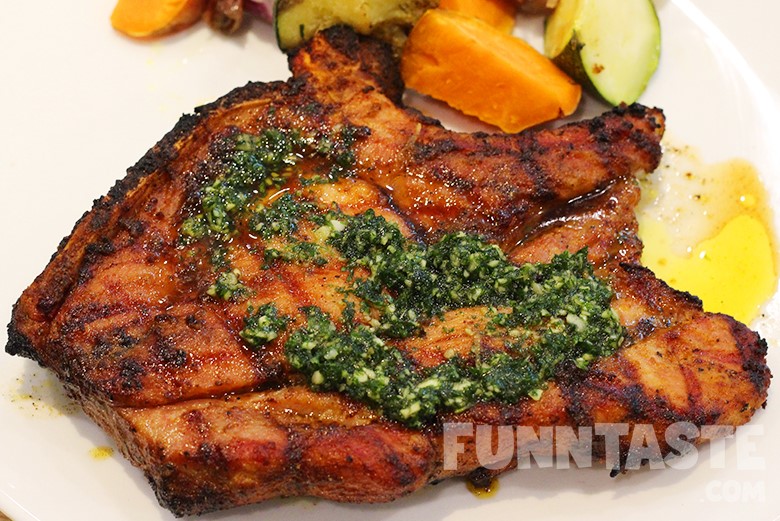 A feast at Ante would not be complete without having a bite of their signature pork steaks. We opted for their Chermoula Spiced Pork Shoulder (RM52) which weighed in at 450 grammes, hand-rubbed with fragrant Moroccan and Turnisian spiced rub. Roasted zucchini, red onions and sweet potatoes are served on the side to balance out the whole meal.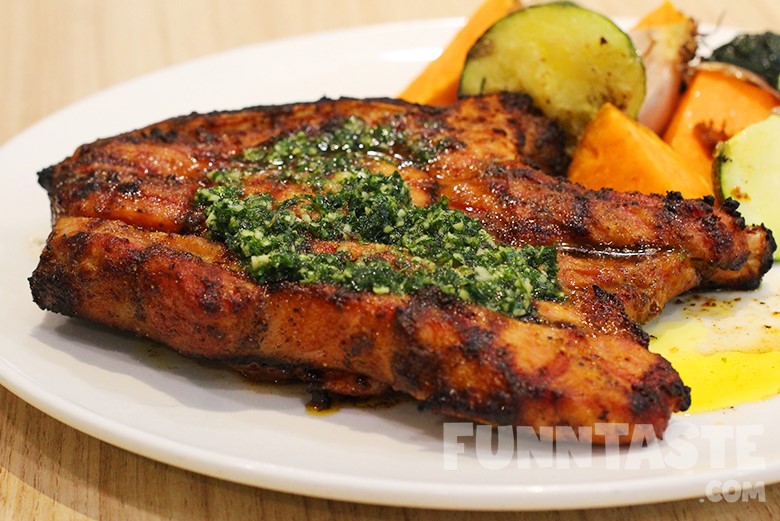 Unlike beef, the pork steak in Ante is served well done only and as we saw in the kitchen, they are grilled beforehand to seal and lock in the meat's juices, then going into the oven. Each piece would then be temperature checked by the kitchen team to ensure doneness before being served to customers.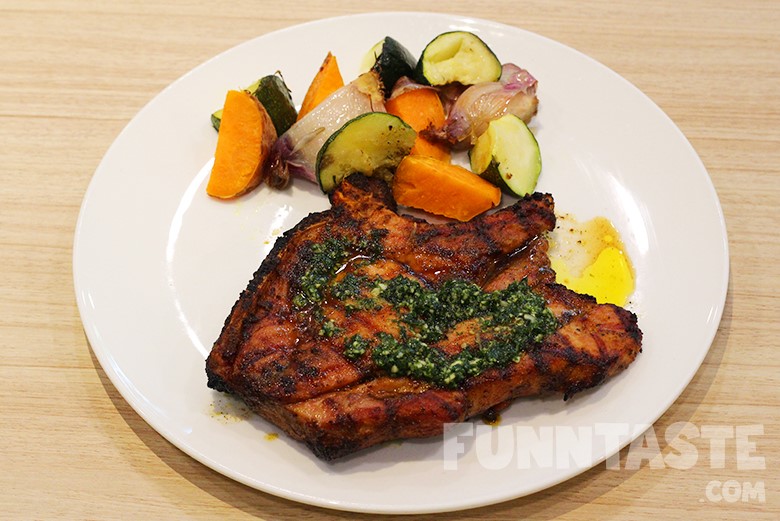 Upon the first bite we realize that the pork shoulder was tender and really succulent, the marination was not too intense and the spices brought out the meat's full natural flavour. On top of that, the salsa verde spread on top was super good and paired really well with the meat .Despite the massive size, the pork steak wasn't overly salted or marinated hence we did not feel 'jelak' after eating it.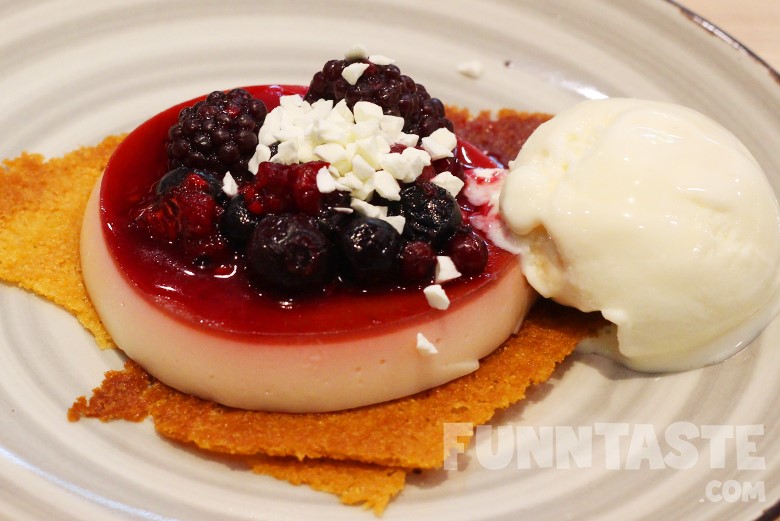 If you still have room to spare, their White Chocolate Ganache (RM24) is a must try. The dessert is so pretty that it is almost a shame to destroy. Nonetheless, the plus point is the entire dessert was not overly sweet. The lavender honey gelato is complemented by raspberry jelly and a crispy Britanny sable, which gave an interesting crunch to end the feast.
Verdict
Pork is not the only item you can order at Ante, they also serve fish, duck, chicken on the menu for those non- pork eaters.
Without a doubt, the star of the feast is certainly the pork steak. We personally feel the Chermoula Spiced Pork Shoulder we had was certainly affordable as most premium steaks would cost a bomb.
With the restaurant's dim lighting, Ante is definitely a place for date night dinner and lovely meal.
More Info
ANTE Solaris Dutamas
A2-G1-09, Solaris Dutamas 1,
Jalan Dutamas 1,
50480 Kuala Lumpur.
Opening Hours: 11.00AM – 10.30PM, Daily