10 Best Banana Leaf Rice Restaurants In KL & PJ That Is Not Sri Nirwana Maju or Devi's Corner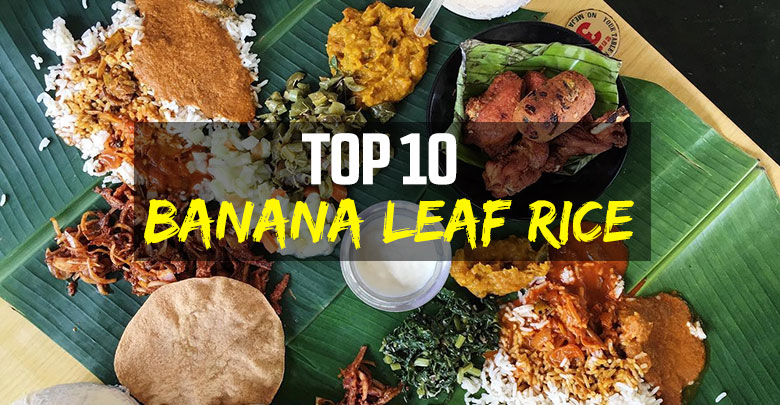 Banana Leaf Rice is a widely beloved dish especially among Malaysians living in the Klang Valley. This is because one can never go wrong with Banana Leaf Rice! What is more satisfying than having steamed rice drenched in a variety of curries and served with 3 to 5 vegetables, pickles, and papadum.
While there are more Banana Leaf Rice eateries now than ever before, there are only a hand full of notable ones that are worth your time and taste buds.
With that being said, here are 10 Best Banana Leaf Rice Restaurantss In KL & PJ That Is Not Sri Nirwana Maju or Devi's Corner.
P/S: NO! Sri Nirwana Maju and Devi's Corner will not be on this list as they are overexposed and overrated (in our opinion).
1. Sri Ganapathi Mess @ Seksyen 1, PJ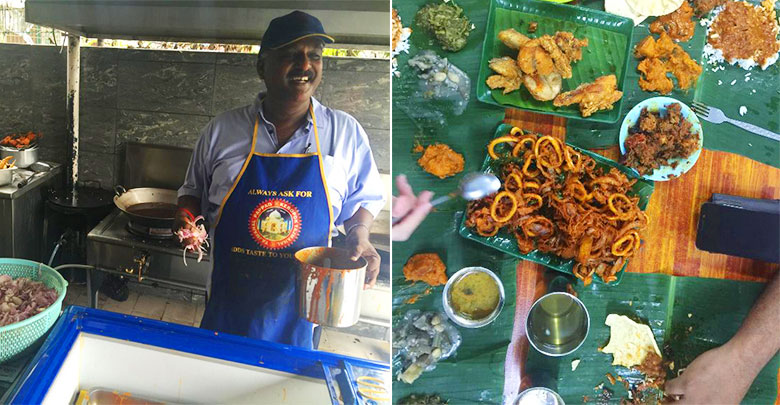 Sri Ganapathi Mess is in-arguably the best Banana Leaf Rice restaurant in the Klang Valley. What makes them stand out from the rest is their incredibly robust curries and the authentic ingredients used. Their crab rassam and fried squid/calamari is a must-try. Staying true to its authenticity, Sri Ganapathi Mess is operated in an actual single-storey corner lot home.
Address: 47, Jalan 1/10, Seksyen 1, 46000 Petaling Jaya
Operating Hours: 11AM – 4PM, Daily
2. Puchong Chettinad Mess @ Puchong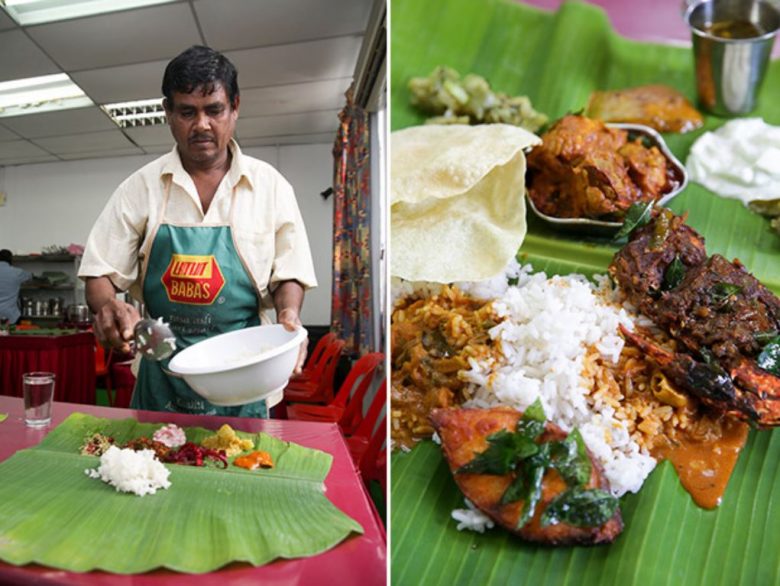 Located 20-minutes away from Petaling Jaya, Puchong Chettinad Mess is the best Banana Leaf Rice eatery in Puchong. They use fresh ingredients straight from South India which results in a delicious spread of authentic home cooked meal. While it is not located in PJ or KL,  Puchong Chettinad Mess certainly deserves to be in this list for its taste alone.
Address: No. 11-1, Jalan Puteri 7/9, Bandar Puteri Puchong, Puchong
Operating Hours:  11:30AM – 2:30PM, Weekdays
3. Acha Curry House @ Bukit Gasing, PJ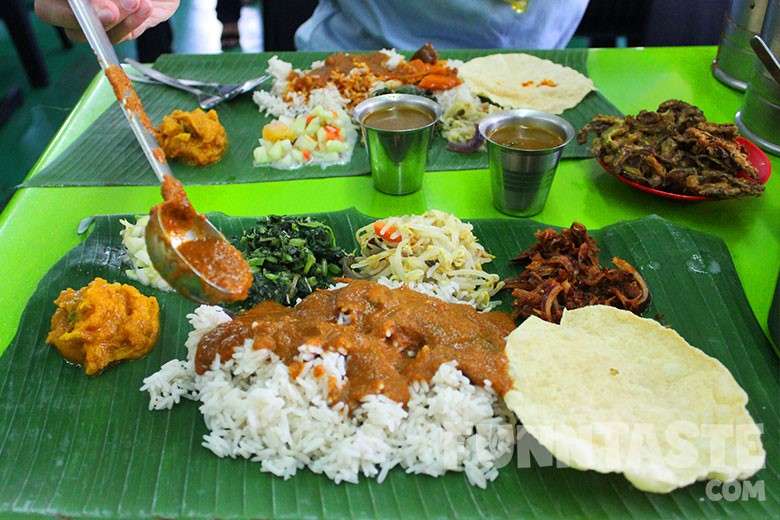 Acha Curry House is Petaling Jaya's worst kept secret as the restaurant has no apparent signage but always crowded during lunch hours. It is famous among folks from Petaling Jaya as the ultimate place to get their Banana Leaf Rice cravings fixed. Their wide array of curries certainly stood them out from the rest. Two of the unique curries are onion curry and salted fish curry. Don't leave without trying their special ikan bilis sambal.
Address: 271, Jalan 5/51, Bukit Gasing, 46000 Petaling Jaya
Operating Hours: 7:30AM – 4:30AM, Daily
4. Aunty Manju's @ TTDI, KL
When you talk about Banana Leaf Rice in TTDI, people often think about Aunty Manju's. The best part about this restaurant is they serve 5 vegetarian side dishes instead of the usual 3. On top of that, their fried chicken is among the best you can find.
Address: 18, Jalan Tun Mohd Fuad 1, Taman Tun Dr Ismail, 60000 KL
Operating Hours: 7AM – 12AM, Daily
5. Anneh @ Damansara Uptown
Anneh has to be the coolest Banana Leaf Rice spot in this list. The restaurant offers porky twist to the traditional Indian meat dishes. We're talking about pork rib curry, pork vindaloo, pork varuval, and lots more. The restaurant is air-conditioned and it has a stylish cafe vibe which explains the higher price tag.
Address: *Currently Relocating, address to be updated*
Operating Hours: TBC
6. Curry Leaf Restaurant @ Damansara Uptown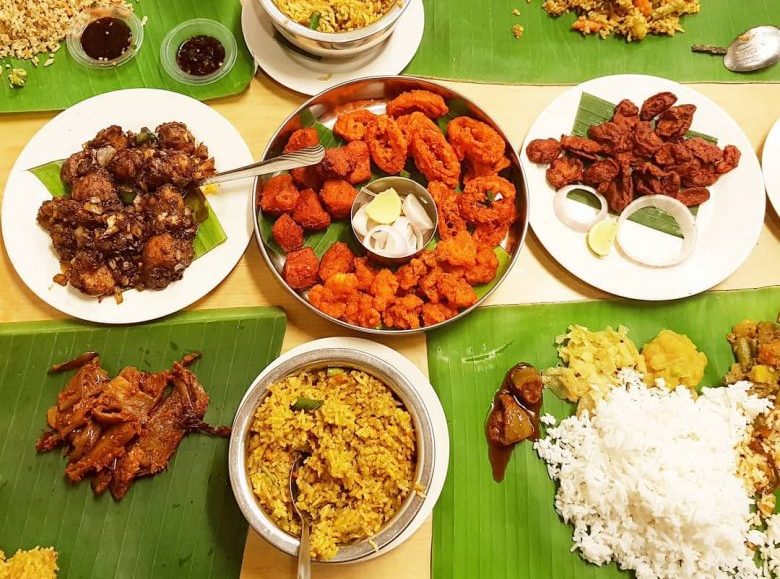 While most Banana Leaf Rice restaurants only serve South Indian dishes, Curry Leaf Restaurant took it a step a further by offering Northern Indian delights as well. They offer unique dishes such as Chicken Hyderabadi Kurma, Claypot Fish Curry and more.
Address: Ground Floor 75, Jalan SS 21/37, Damansara Utama, 47400 Petaling Jaya
Operating Hours: 7AM – 10:30AM, Daily
7. Krishna Curry House @ SS9A/14, PJ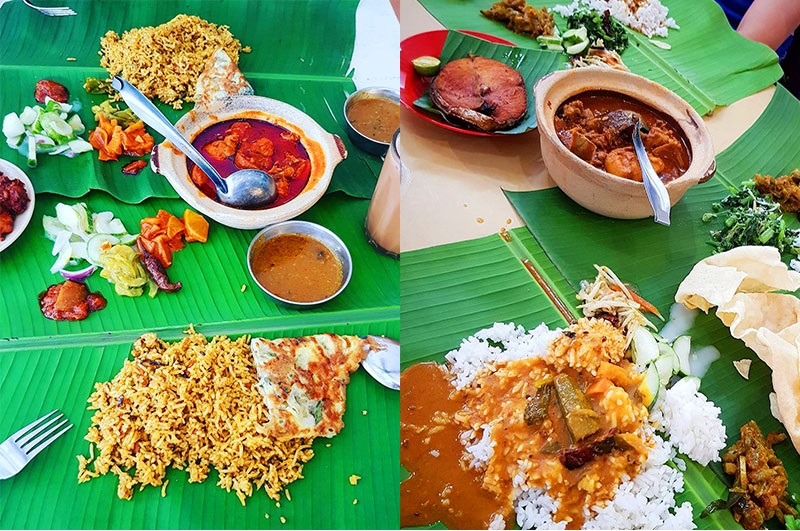 Famed for their claypot dishes such as Claypot Chicken and Claypot Crab, Krishna Curry House is the place to get your South Indian biryani fixed. Unlike the gimmicky bamboo biryani, the biryani here actually taste amazing. Couple that with the assorted vegetables and sides, you're in for one satisfying lunch.
Address: D-G and E-G, Jalan SS9A/14,Seri Setia Sungai Way, Petaling Jaya
Operating Hours: 7AM – 10AM, Daily
8. Masala Wheels @ Seksyen 1, PJ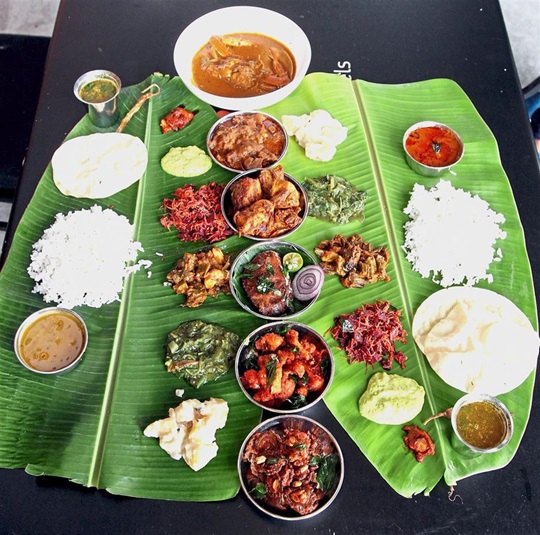 Masala Wheels started as a food truck that offered South Indian and Sri Lankan specialties. They branched out to a Banana Leaf Rice restaurant only last year. The Sri Lankan influence in their dishes certainly makes this a must-try restaurant. While you're here, make sure you try their potted biryani and masala prawn.
Address: 2, Jalan 1/3, Seksyen 1, 46000 Petaling Jaya
Operating Hours: 12PM – 2:30PM
9. Cheeni's Banana Leaf @ Sri Hartamas, KL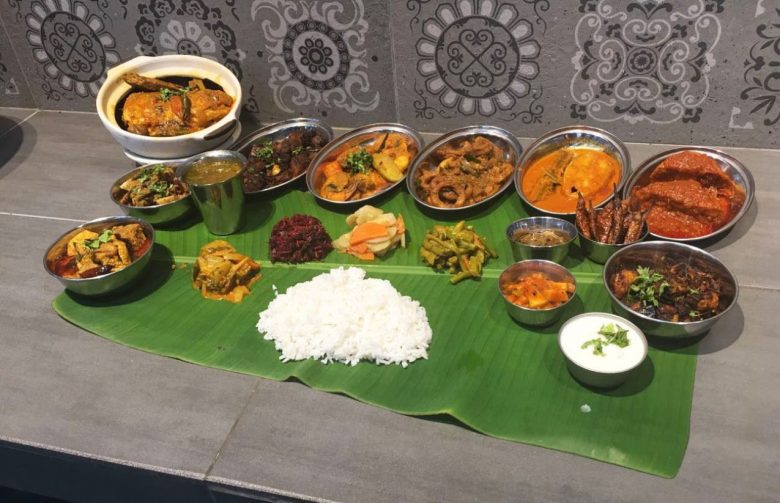 Cheeni's Banana Leaf Restaurant is best known for its South Indian dishes cooked by chefs brought in from India and also its own spice blends. On top of that, the restaurant also serves Peranakan and Chinese style dishes.
Address:  K-01 Ground Floor Dorchester Apartment, Jln Sri Hartamas 1, Tmn Sri Hartamas, 50480, Kuala Lumpur
Operating Hours: 8AM – 10PM, Daily
10. Fierce Curry House @ Bangsar, KL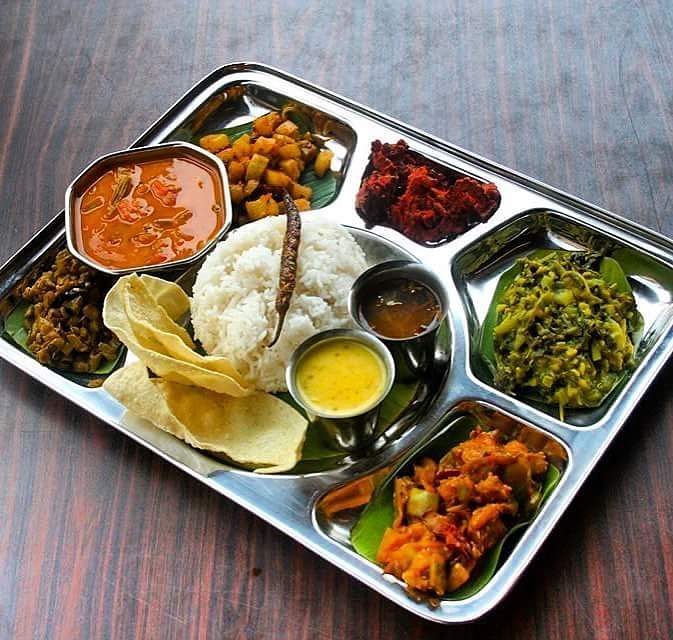 Fierce Curry House is the only Banana Leaf Rice restaurant in this list that serves food on a banana leaf lined metal plates. Just like the picture above, each sets come with 8 sides including curry and rassam. P/S: We were told that the restaurant serves lobster tandoori, do click here to check it out.
Address: 16, Jalan Kemuja, Bangsar, 59000 Kuala Lumpur
Operating Hours: 12PM – 10PM, Daily